Every year, for the last few years, the autumnal time change has signaled the beginning of binge watching old seasons of Nigella Bites. We just love Nigella Lawson, and kind of wish she were our aunt sometimes. She's so laid back, and her cooking style is completely carefree. I could go on and on, but she's one of our favorite celebrity chefs, and it's a treat watching her old episodes on cold winter nights.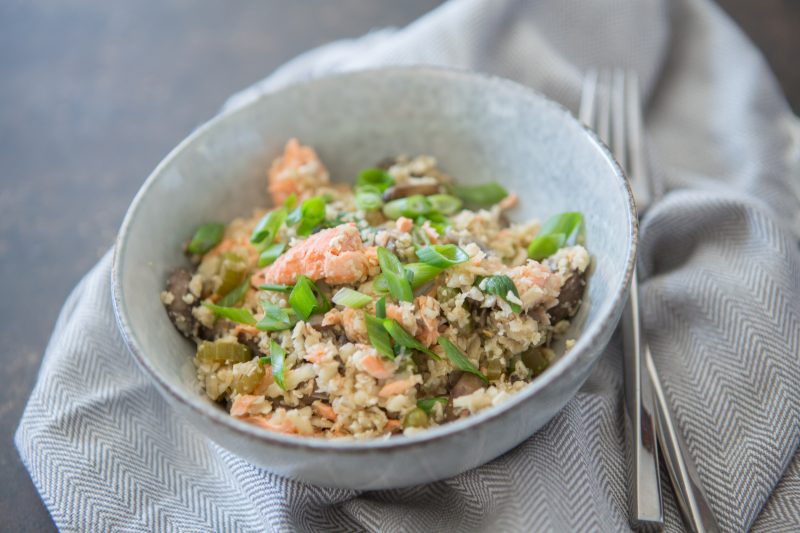 So last week, while we were relishing the arrival of winter-like temperature and getting cozily burrowed on the couch after work, we watched an older episode of her show where she made a simple salmon dish just like the one we've made below. It was definitely the inspiration for this dish, and because her cooking style is so loose, the essence is easy to achieve.
Even though this dish has a little bit of hands on time (anything with stir frying requires some attention), you can overlap the steps for the recipe so that your time in the kitchen is efficient. This dish would make a great lunch bowl, or dinner that you could use as leftovers for the next day. We generally don't save fish for leftovers, but to be used about 15 hours later, we'd make an exception for this dish.
Begin by brining your oven up to 350F. Chop up the celery and slice the mushrooms. Heat your wok to a high setting and add your choice of fat. Stir fry the celery and mushrooms with a pinch of salt and pepper, until soft. Turn down the heat to medium-low so that you can mange the stir fry while preparing the salmon, without risk of burning the ingredients.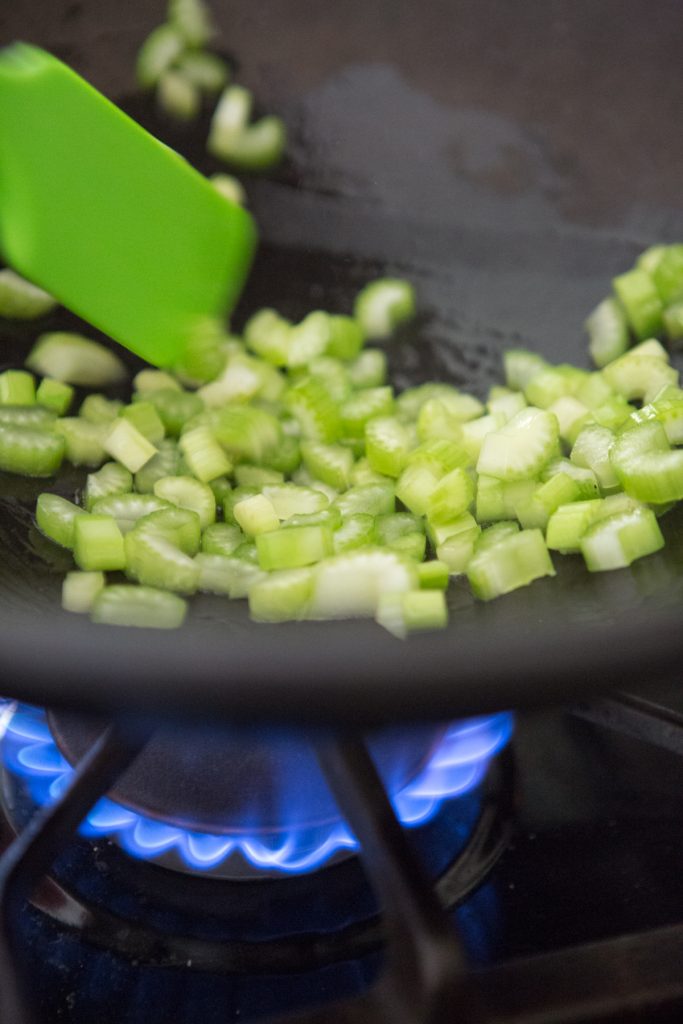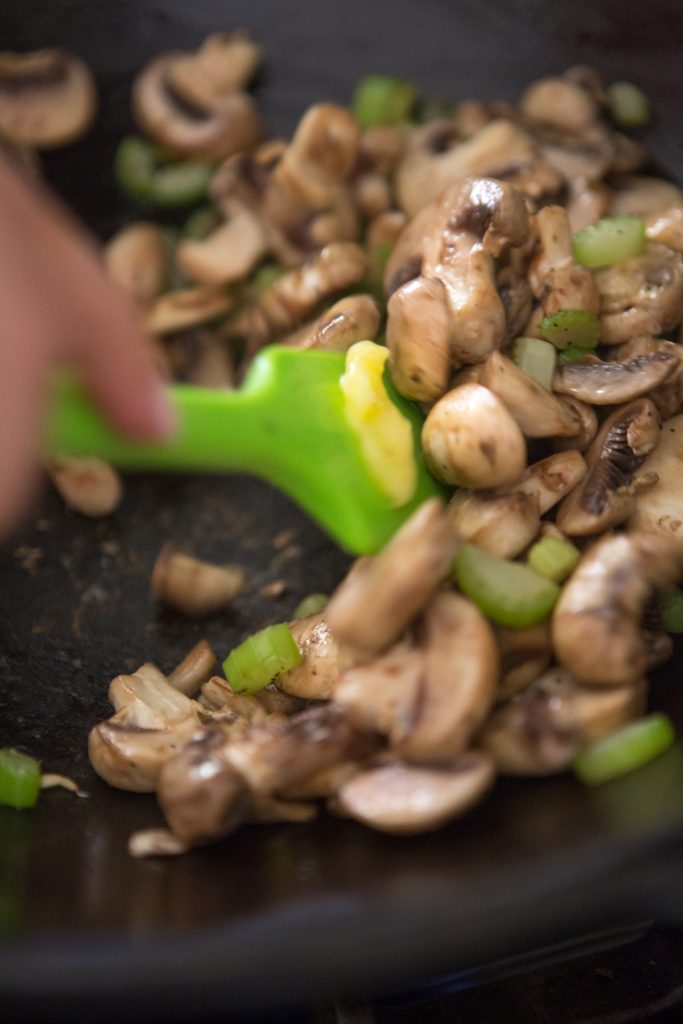 Next, take your salmon filet and place it in a shallow baking dish. Drizzle with olive oil, and season with a pinch of salt, garlic, ginger, and red pepper flakes. Put the salmon in the hot oven to bake for 25 minutes, or until the thickest part of the fish flakes easily with a fork.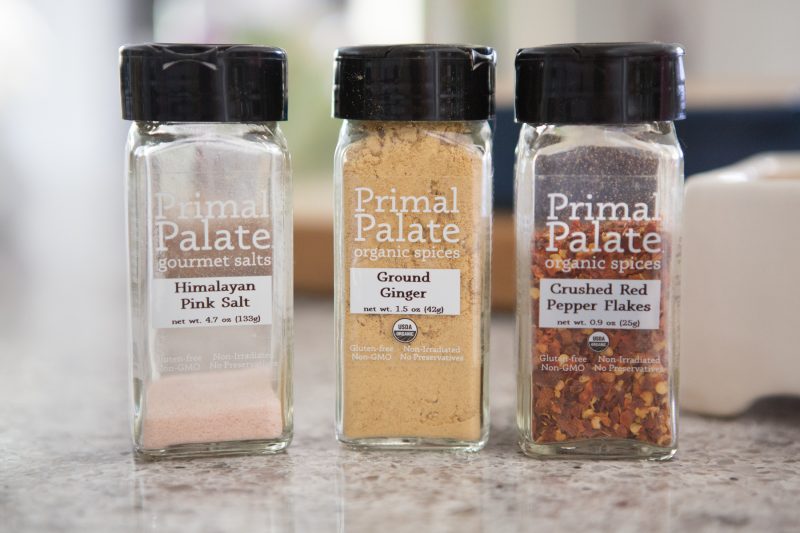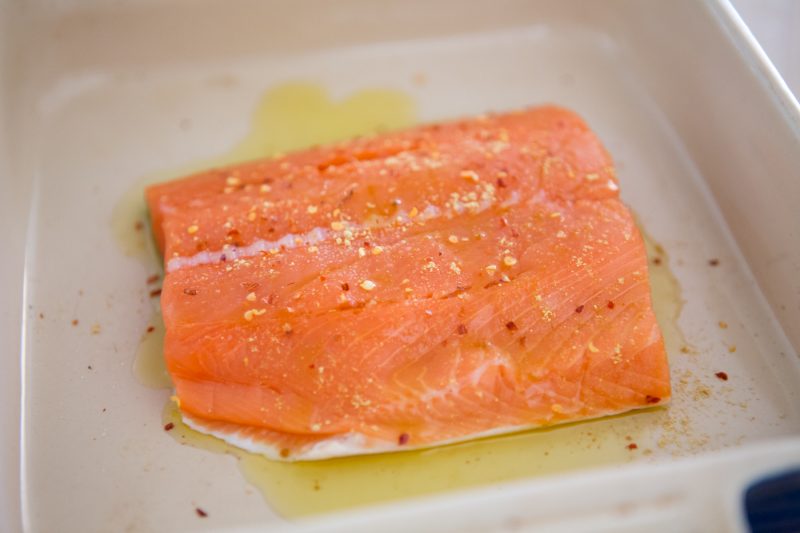 While the salmon is cooking, rice a head of cauliflower using a cheese grater (or better yet, if you don't like a mess, you can buy riced cauliflower frozen in many grocery stores now!) Add the riced cauliflower to the stir fry, and then add a couple drops of fish sauce, 2 tablespoons of coconut aminos, and a splash of toasted sesame oil. Stir together, until the sauce has reduced. Add a dash of garlic and ginger to the stir fry.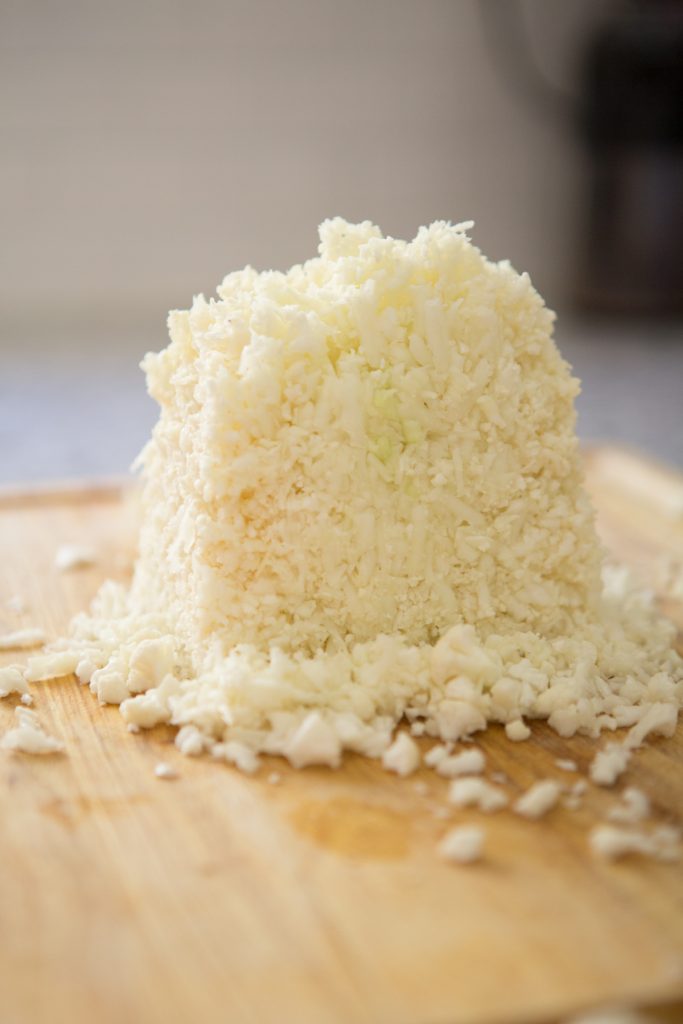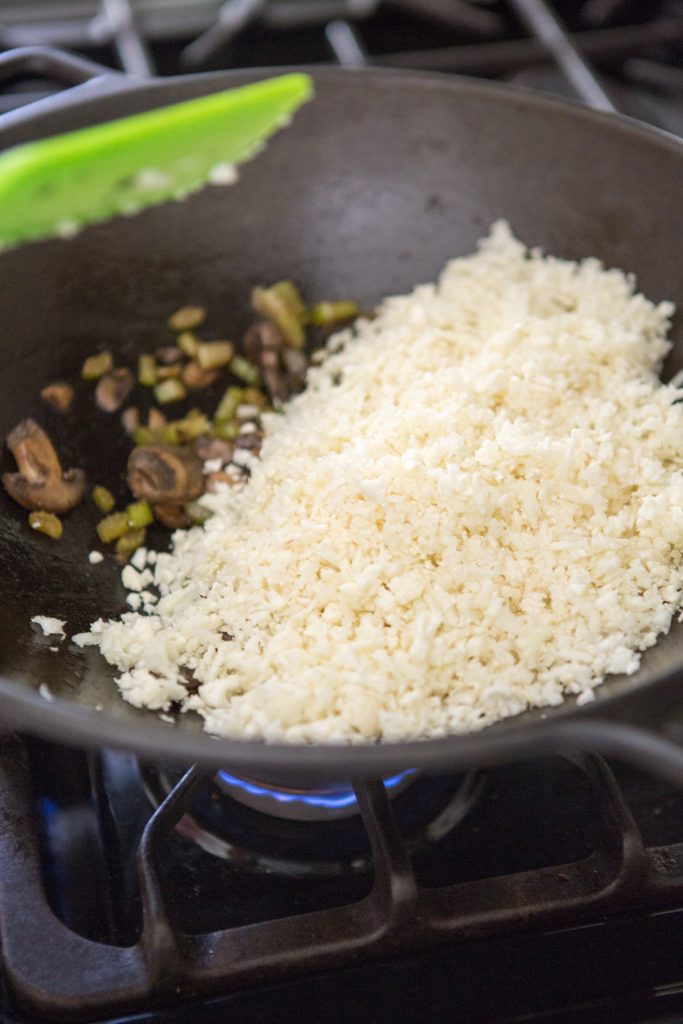 When the salmon has finished cooking, flake it apart using a fork and add it to the stir fry. Stir together, and top with some sliced green onion. Serve immediately!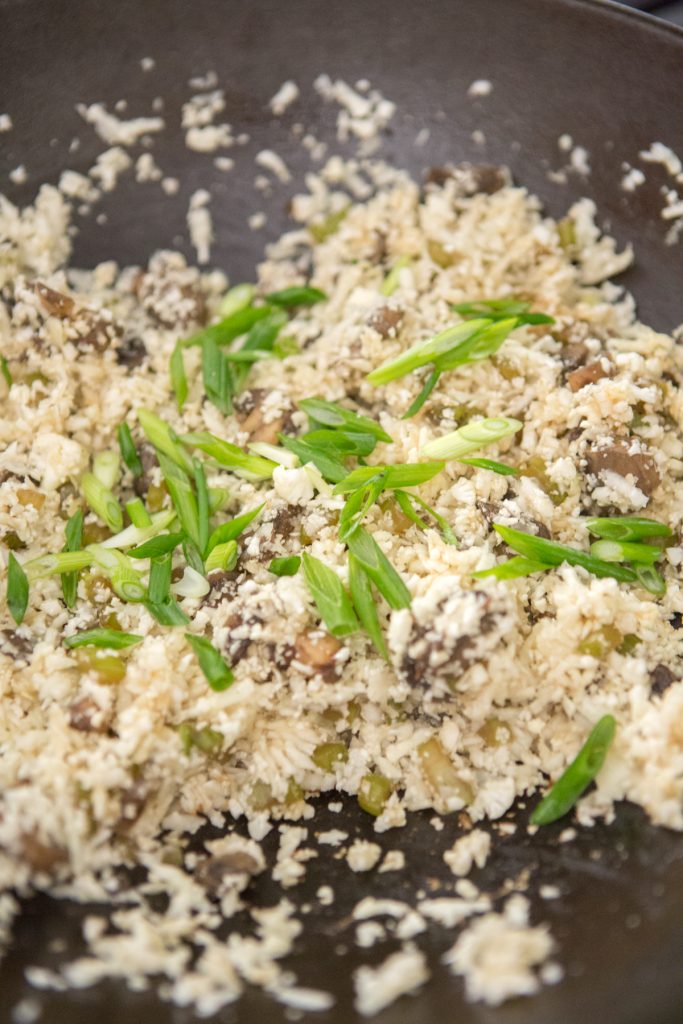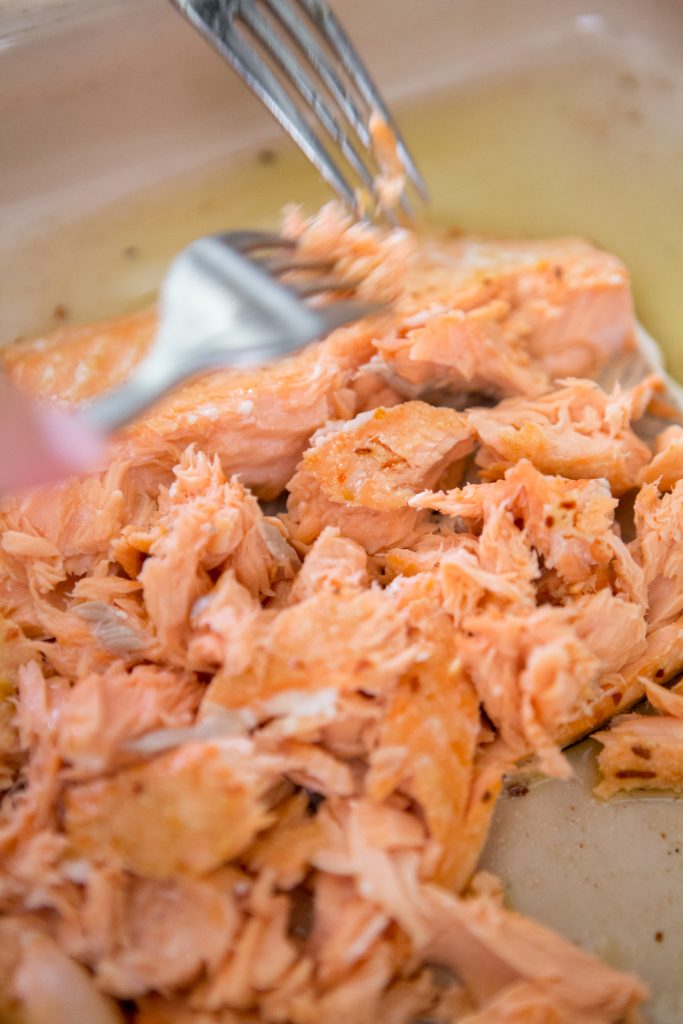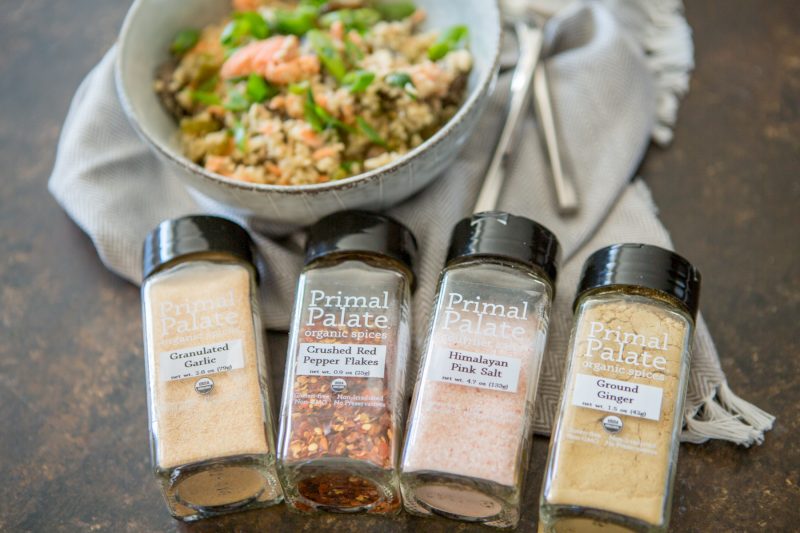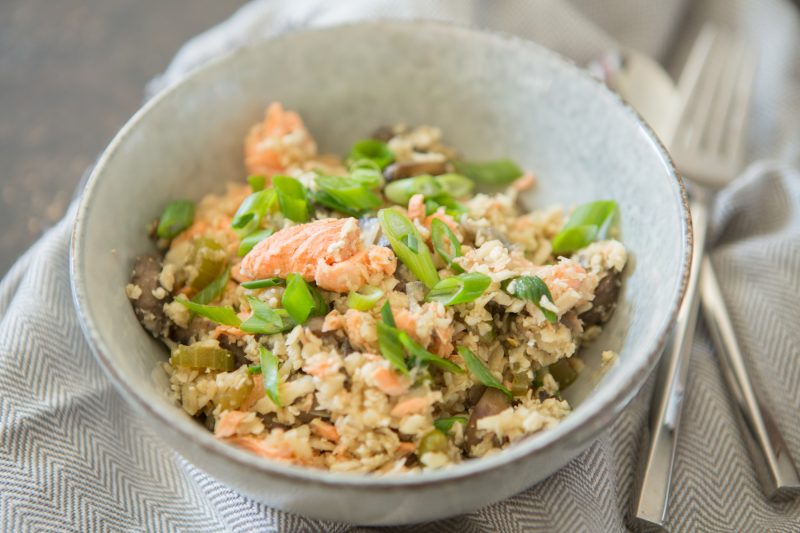 I hope you guys enjoy this recipe!
Bill & Hayley