Hi friends, and a happy Saturday to you!
It's a rainy (and cold) one here in Pittsburgh, but that's the weather we always get here in November. We're continuing our Food Lovers Pack release party with this awesome, spicy Bloody Mary Recipe. Well, we actually don't bother putting the vodka in it (because we don't really drink), so this is technically a Virgin Mary. Either way, you're going to love it, and it's perfect for a Saturday morning brunch.
The origins of the Bloody Mary are somewhat murky, with claims from various bars around the world (though mainly Paris and New York), in the 1930's. It seems that the drink started out as a simple 1:1 ratio of tomato juice to vodka, but over the course of a decade evolved into a drink more similar to the one we're showing you today. This refined version includes lemon juice, Worcestershire sauce, and spices.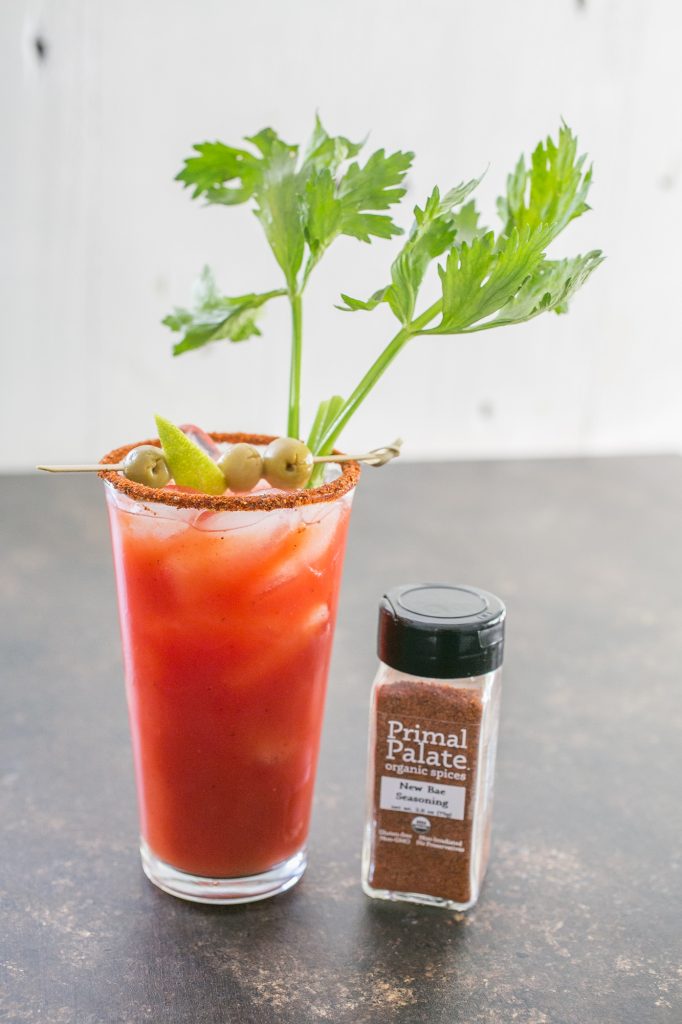 It has become a popular Saturday brunch drink for its hangover-soothing abilities. Although, it's actually quite a healthy drink without the splash of vodka in it, the vodka only serves to numb the poor soul who drank too much. The other ingredients provide all the actual health benefits, so it's basically health food. You can enjoy it either way. If you wanted to make it a Bloody Mary, reduce the tomato juice to 6 ounces, and add 2 ounces of Vodka. And hey, if you want to make it stronger than that, go for it.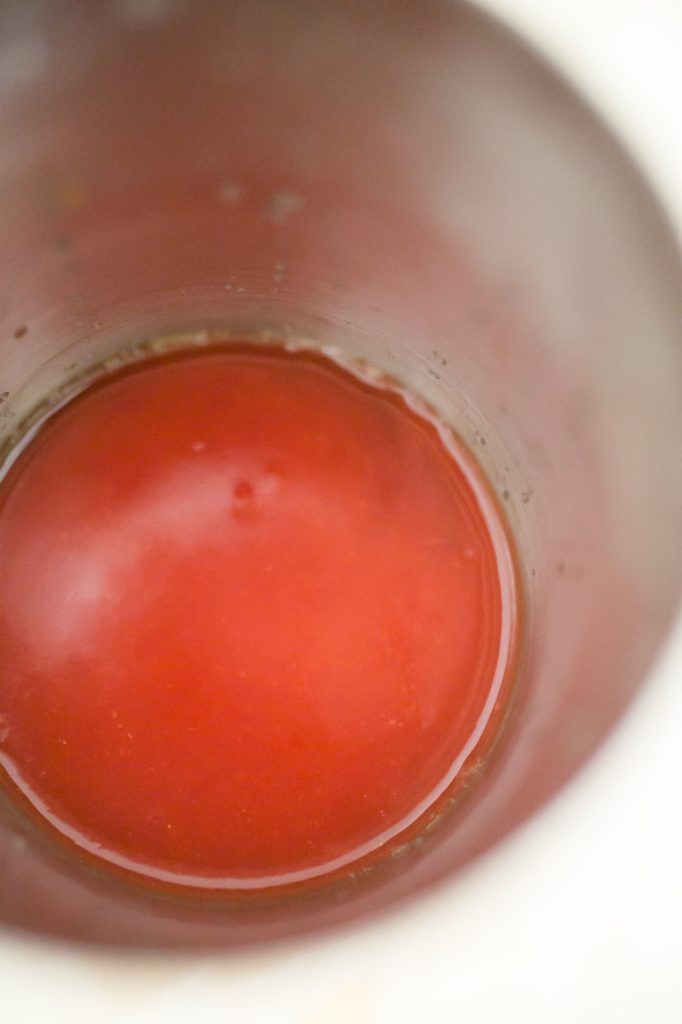 We start by rolling a lemon around to get the juice flowing, then squeeze the juice into a cocktail shaker. We add in 4-6 ounces of pure tomato juice, a couple splashes of Tabasco Sauce, Worchestershire sauce, and shake.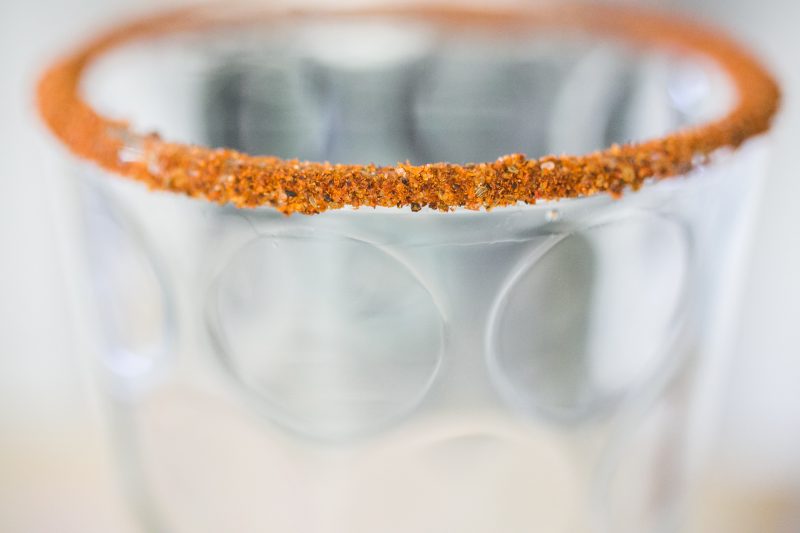 Then we take a tall glass (high ball glass) and dip the rim in water. While its wet, we pour out some of our New Bae Seasoning onto a plate and rim the wet glass in the spices. Save the remaining spices on the plate, because some can be added to the drink later.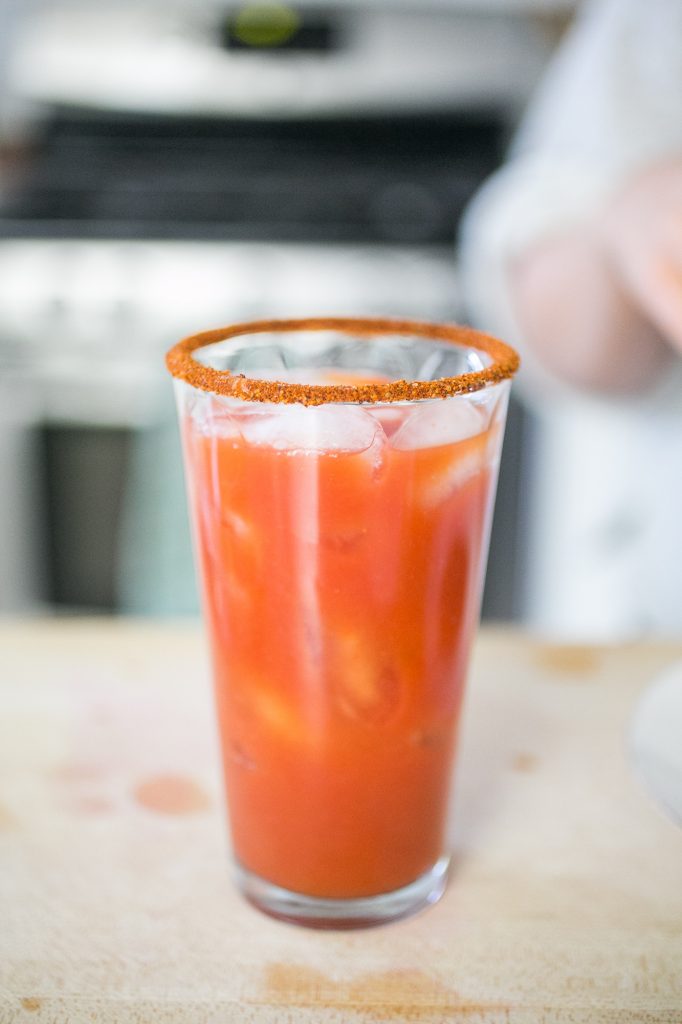 Add ice to nearly fill the glass, then pour in the cocktail, taking care not to disturb the spices on the rim. We then add some of the New Bae Seasoning to the cocktail and stir with a celery stalk, which we keep in the glass for serving. You can top this cocktail with a skewer of green olives with pimento, and a slice of lime.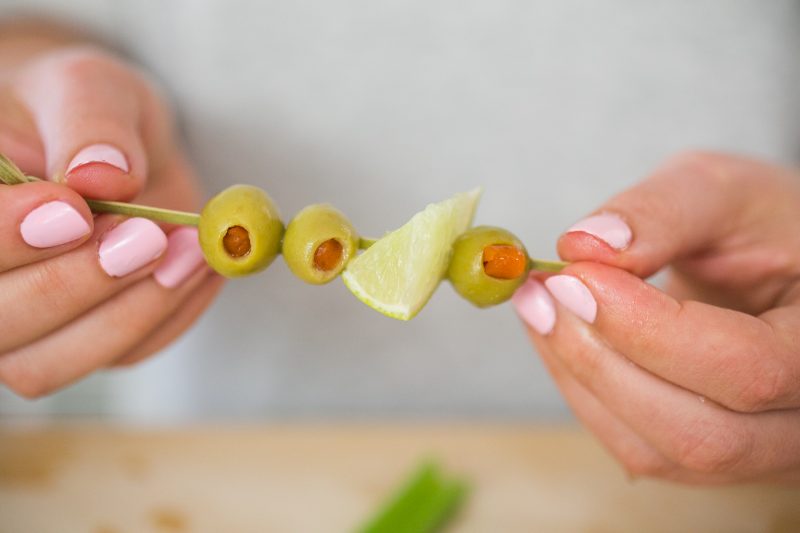 Some people will add some crazy garnishes to their Bloody Mary, but we keep ours simple. You can always serve shrimp and a hamburger on the side, if you'd like. 😉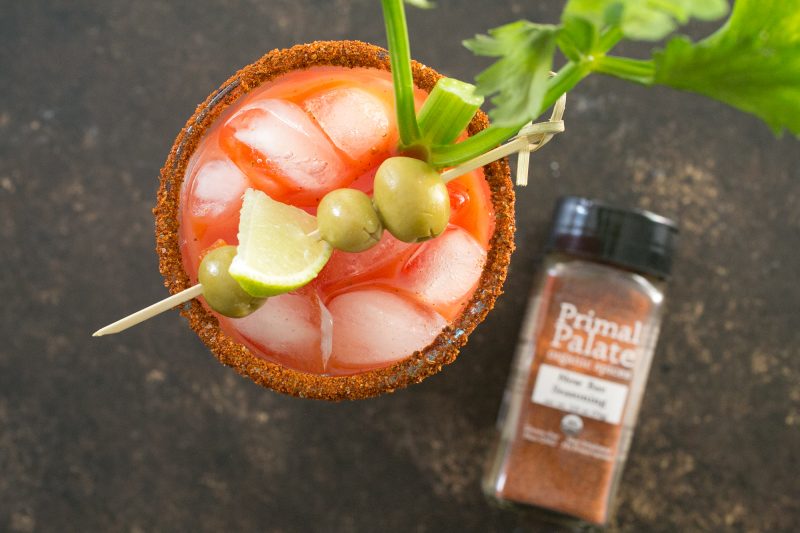 So that's it! This recipe is so simple, and our New Bae Seasoning really sets it off with a bit of spicy heat! We hope you love this recipe. Let us know if you try it!
Bill & Hayley