Almost every time we attend a family gathering at Bill's aunt's house we are served cashew ice cream for dessert. Bill's aunt follows a Vegan diet, and she is always so considerate of all the different food allergies in the family. It doesn't matter how you eat, or what you consider to be the most healthy way of eating, being thoughtful and considerate of how others eat really is a testament of a truly gracious host. It's so nice that her cashew ice cream is a food that we all can share! This is really the only time I ever eat cashew ice cream, and I always leave the family gathering wanting to make it at home, and then I forget. Bill's aunt really makes the best cashew ice cream, and sometimes things just taste better when someone else makes it for you, so I kind of like the idea of keeping it that way. However, Sunday evening I finally made cashew ice cream myself, and it was still pretty delicious.
Those new to non-dairy eating may not know that cashew cream makes a great substitute for dairy. It's pretty neutral in flavor, so unlike coconut milk which adds a pretty distinct coconut flavor to recipes, cashew cream can be used in dishes when you do not want a coconut flavor added to it. Here is a link to an article about different ways you can use cashew cream as a substitute for dairy. Cashew cream is also very simple to make. All you need to do is soak cashews in water overnight in the fridge. The next day, drain the water, and place the soaked cashews in a food processor or high speed blender. I always add a little liquid to the cashews before pureeing them (around 4 ounces of water for 12 ounces of soaked cashews). This helps create the creamy consistency.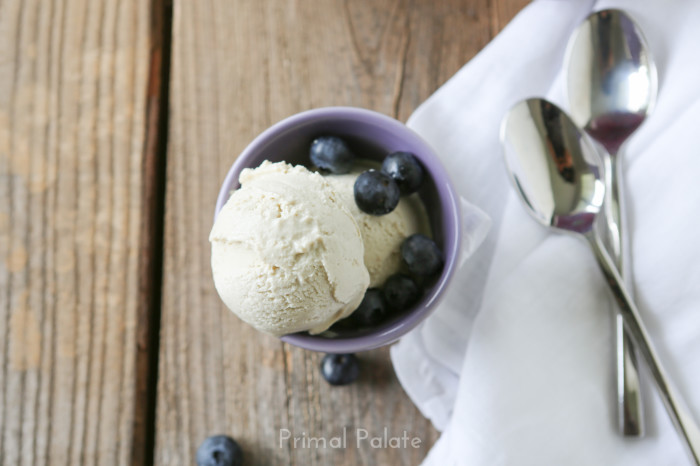 For this ice cream recipe you technically don't have to soak the cashews overnight if you have a powerful blender like a Blendtec, but it's still helpful. You also don't need to make "cashew cream", because the other liquid ingredients in the recipe do that for you. I decided at the last minute (of course) that I wanted to make this ice cream, so I only soaked the cashews for one hour. I'm not sure if that one whole hour really made that much of a difference, but I'm telling myself it did. The reason I decided I wanted to make this in the first place was because the secret ingredient that really makes this recipe special is golden raisins. Yes, golden raisins. Kinda weird, right? The problem with that ingredient is that you really cannot find golden raisins at any health food store, because they usually contain sulfur dioxide. All of the dried fruit at Whole Foods, and our local Co-Op are unsulfured, so no golden raisins there. If I can't find an ingredient at a heath food store because they wont carry it, then I'm not going to go buy the less healthy version, so that is also a reason I've avoided making this recipe. I was pleasantly surprised to find this brand of organic unsulfured golden raisins at the Wexford location of Whole Foods, just north of the city.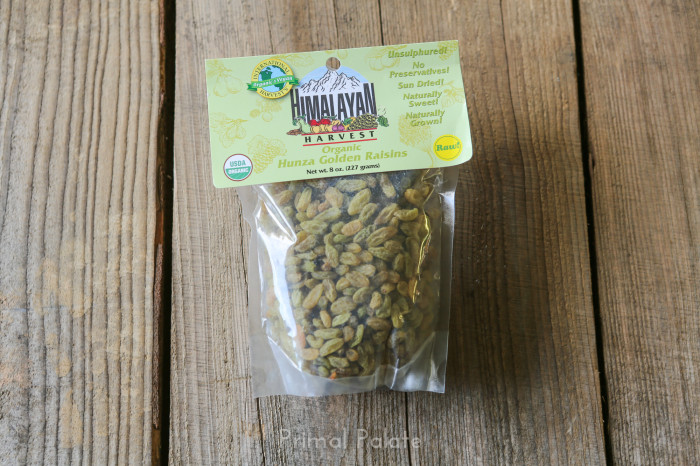 We went there after a super fun trip to Soergel's with Brittany Angell and her husband Rich who were in town visiting us. We had so much fun hanging out with Brittany and Rich, we didn't want them to ever leave! They brought along their tiny dog Cliff, who is adorable, and quickly became Charlie's best friend in the whole wide world. They look like such an odd couple, and Cliff is so small that he actually makes our 11 pound Shih Tzu look big! They played, and played, and for once a dog showed Chuck Dickens who is boss! Tears of laughter flowed down all of our cheeks watching these two play.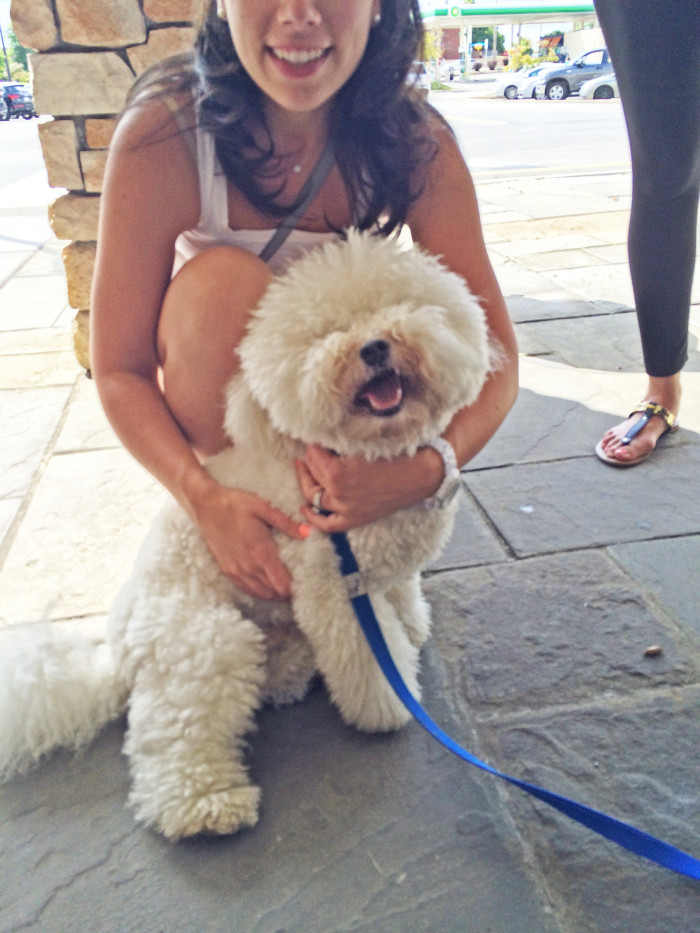 We also got to pet this extremely sweet and fluffy Bichon outside of Whole Foods. Best day ever!
Sorry I get so distracted with puppies…what was I saying again? Oh right…. Brittany wanted to explore all of the aisles of our big Whole Foods Market, as any Paleo/Real Food foodie would, because we are nerds who get really excited to see what each Whole Foods looks like in different cities. If it weren't for Brittany wanting to explore our Whole Foods, I would have never found these golden raisins!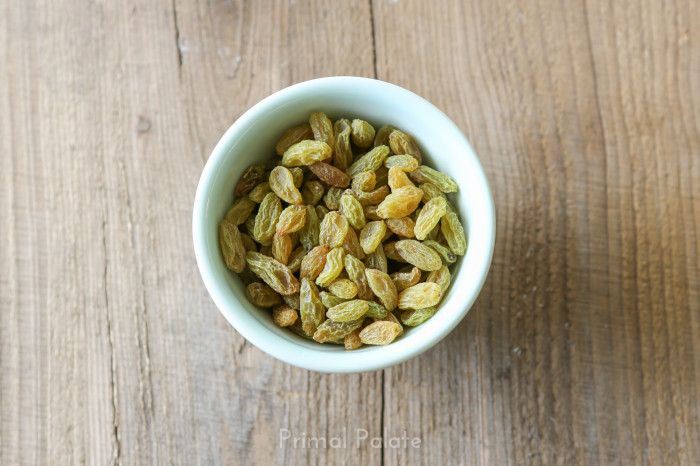 The other reason I wanted to make this ice cream was because I wanted to make a special treat for the Queen of all treats, Brittany. Brittany has Hashimoto's Thyroiditis and she has a severe autoimmune reaction when she eats eggs or coconut. This ice cream recipe is dairy-free, coconut-free, and egg-free… perfect for Brittany! Another great thing about cashew ice cream is that the texture is fantastic! It doesn't need things like egg yolks or starch to give it that creamy consistency, so that's an added bonus. The original recipe that Bill's aunt uses does contain xanthan gum for texture and consistency, but I made our batch without it, and it was just as great! This recipe is great topped with fresh fruit, or you could mix in chocolate chips. It's also wonderful just on it's own! Hope you enjoy!