This Thanksgiving is going to be a little different than years past. With several of our family members in the high risk category, our usual family traditions aren't happening this year. We are sad that we can't celebrate as we usually would with our family, especially having a 1 year old, but we are grateful that everyone is staying healthy, and we can do our best to celebrate from afar.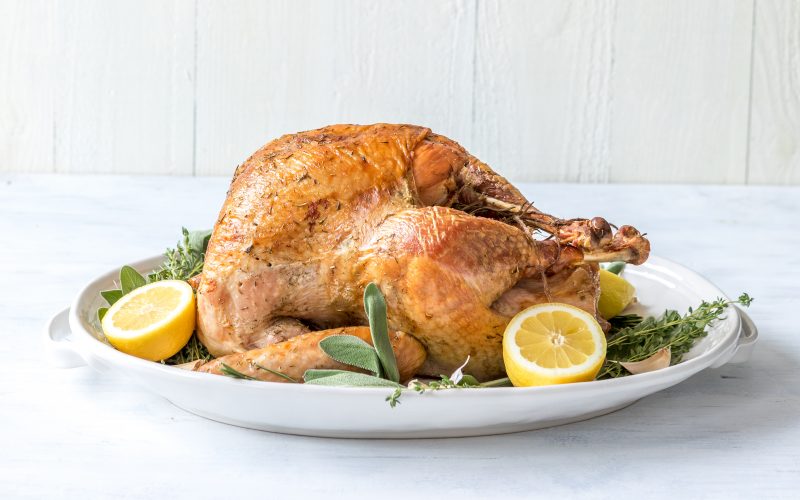 Whether you are taking a meal to an elderly loved one, having an outdoor gathering, or toasting over Zoom, we hope you all find a way to enjoy this year's festivities. This year we thought it would be helpful to share with you our tips for scaling down your Thanksgiving menu. Bill and I have a tradition of making mini Thanksgiving meals all throughout the fall. Once the weather gets cooler, we start craving roast chicken or turkey, carrot soufflé, mashed potatoes, and gravy. We do this as much as once a week in October and November, so we feel particularly qualified to help out with some tips.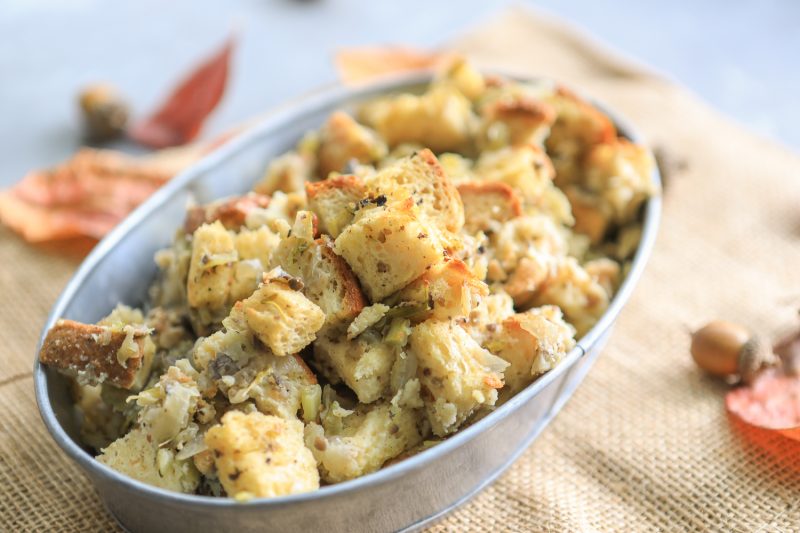 Last week during our weekly Instagram live cooking demo I made the joke that you just need to scale down the turkey, but everyone should make a regular sized pie, even if you are just cooking for yourself. The best part about Thanksgiving is the leftovers, am I right? I know I'm not the only one who has had a slice of pumpkin pie for breakfast.
Our simplified Thanksgiving Menu includes:
Turkey Breast (or Turkey Breast Roast) with Pan Dripping Gravy (watch on IGTV)
Steamed Green Beans
Carrot Souffle (watch on IGTV)
Spiced Cranberry Sauce (watch on IGTV)
Mashed or Roasted Potatoes
Optional recipes:
Homemade Gluten-free Stuffing (watch on IGTV)
This menu is large enough to enjoy with 2-4 family members, but not so large that you can't make it for yourself, and enjoy some left overs for a few days.
Over the next week we will be sharing even more tips and tricks for this Thanksgiving to help inspire you to cook some delicious recipes this fall. We hope you are able to enjoy this Thanksgiving, even if it looks a bit different this year.
our Thanksgiving Recipe Videos