The holiday season is here, and if you are like me, then you are already thinking about what tasty treat you can whip up to bring as gifts for loved ones. Baking is my love language, and I love having this time to make special desserts to share with friends and family.
One year I had a lot of fun making fudge and cookies. This year I decided to make bark. We have a lot going on this year, and I know my time will be limited, so bark seemed like something fun, and delicious, but also quick and easy.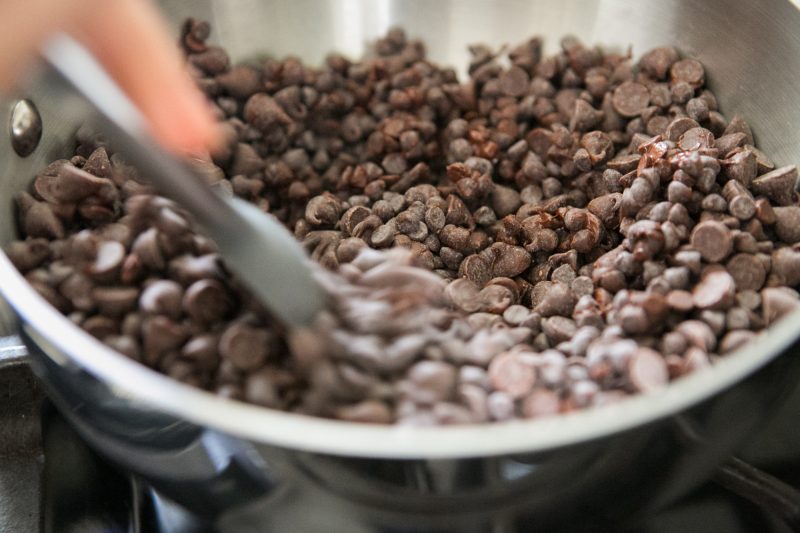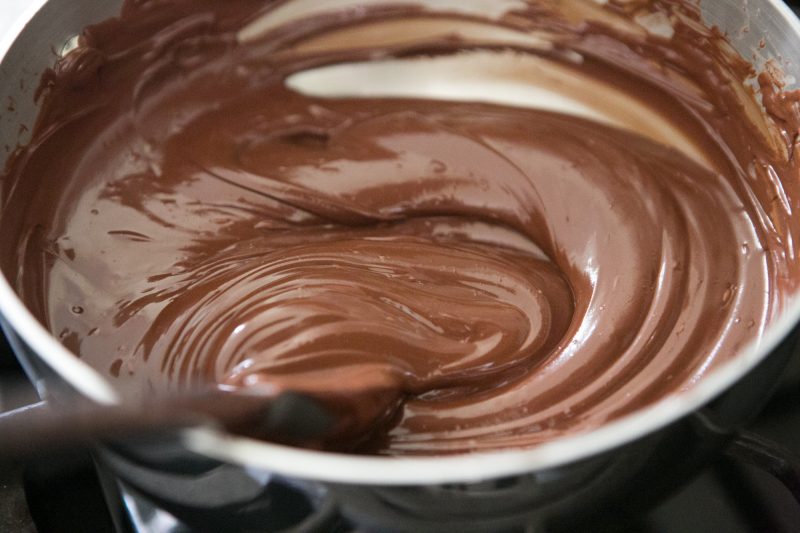 The first recipe I decided to try out was a Rocky Road Bark. You really can't go wrong with chocolate, marshmallows, and nuts. Instead of peanuts, I opted for cashews. I did use roasted and salted, because salty sweet is the best flavor combo, but if you want to avoid the salt, just using roasted cashews will be fine.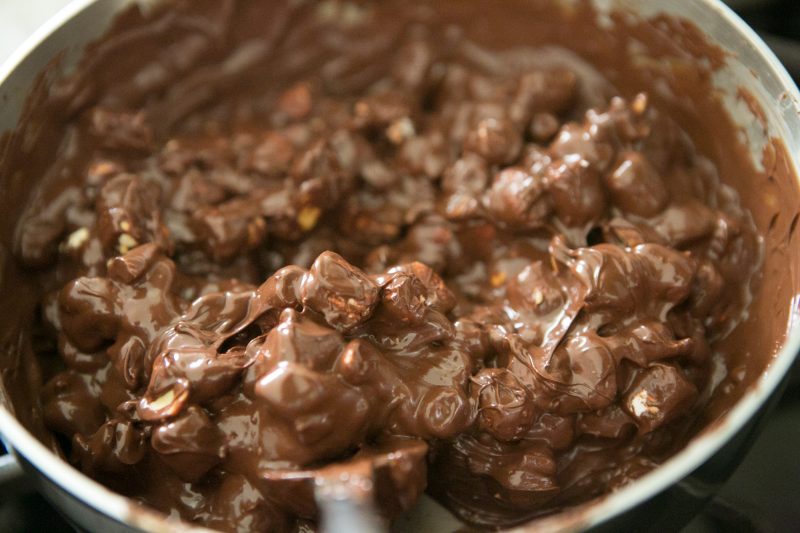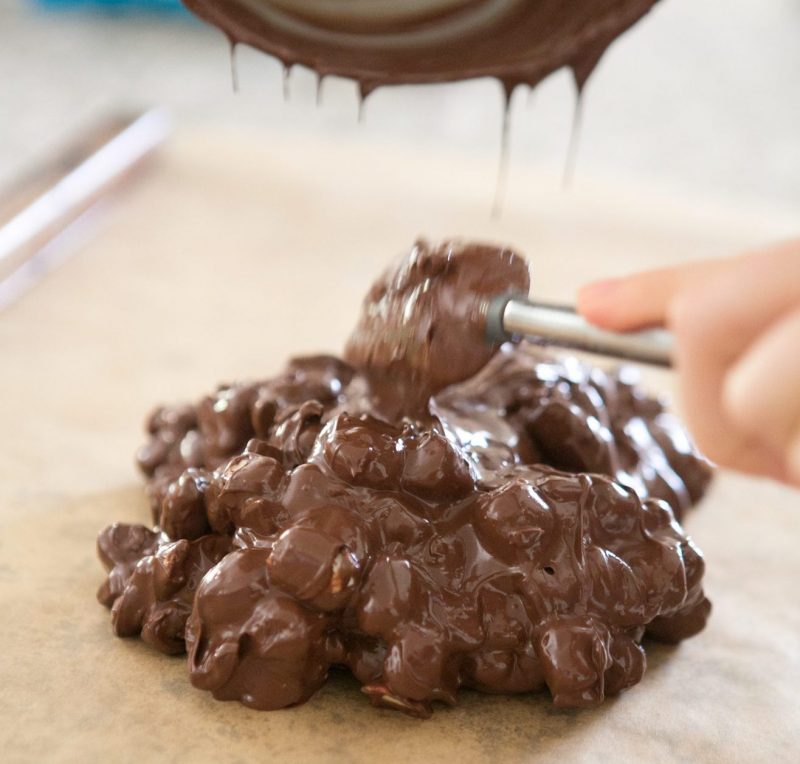 To simplify things even more, I purchased mini marshmallows at Whole Foods. I recommend the Eylon brand rather than the Dandies brand, because the Dandies brand is Vegan and uses soy protein. I will be using the Dandies brand to make this bark for our Vegan relatives though.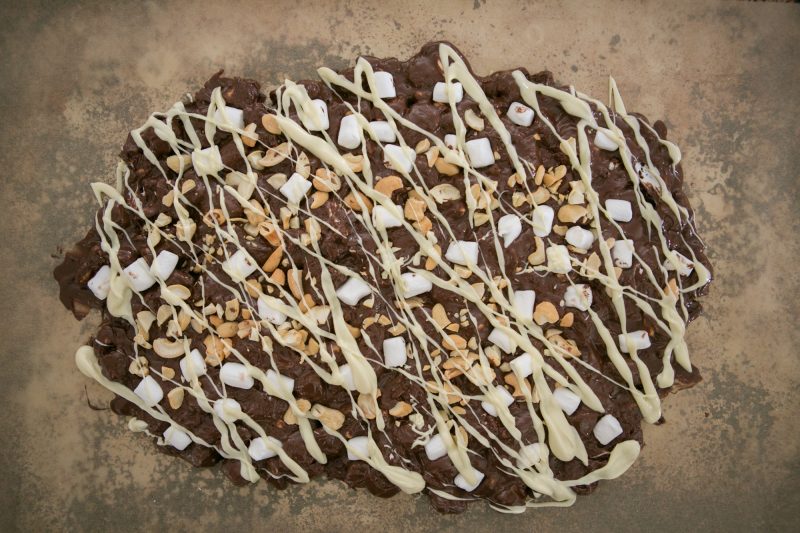 I also melted white chocolate to drizzle on top, which is sadly not dairy free, but it's one of my favorite things in the whole world. You could use coconut butter instead, but I personally don't like coconut butter, so I went with the real deal. It made things so beautiful, and so delicious!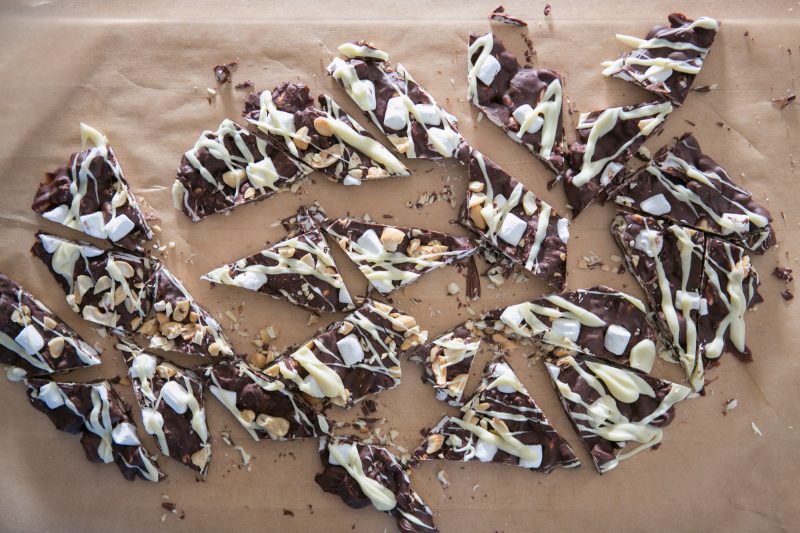 I really wanted to add some spice to this recipe, so I mixed our Gingersnap spice blend into the melted chocolate for the bark. It adds just a hint of spice, so you don't need to worry about it overwhelming this recipe. It complements the chocolate nicely!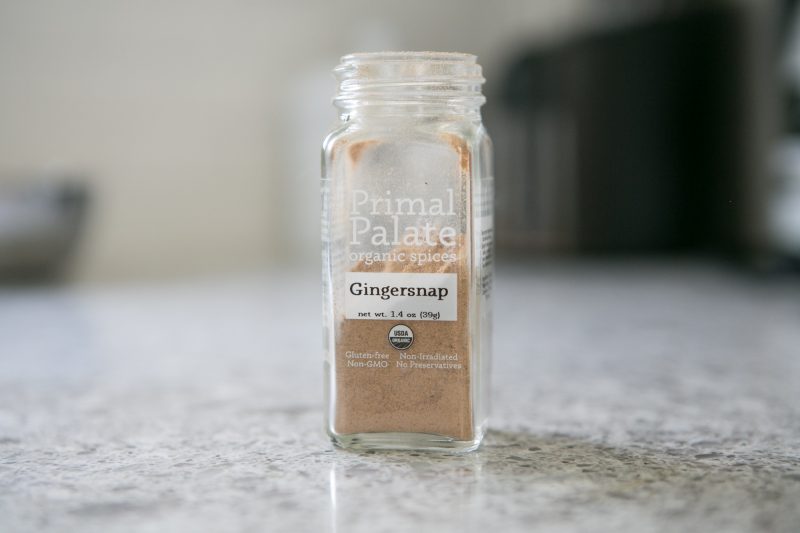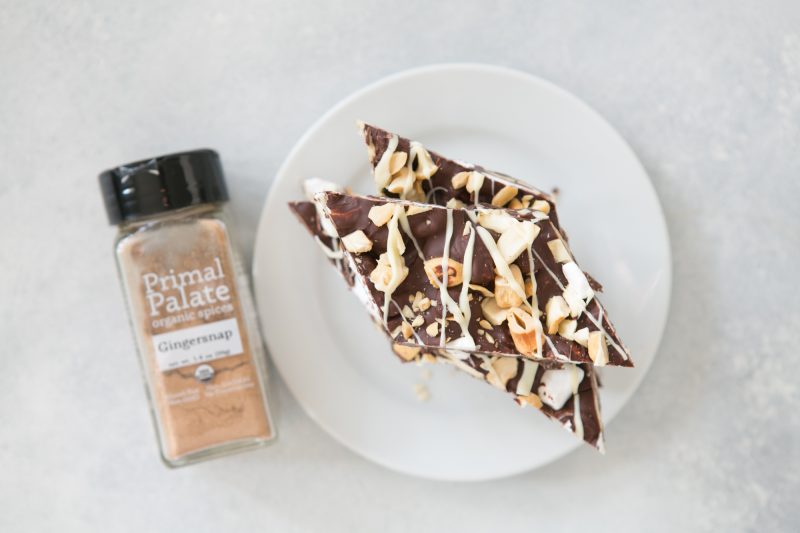 I hope you love this recipe, and make it for friends and family to enjoy this year!