When we were developing the content for our video to showcase our new spice blends, I said that we should make Jerk Shrimp Tacos. I thought they would look beautiful on camera sizzling in the pan, and being plated with Siete tortillas, topped with a colorful mango salsa. These tacos ended up being my favorite part of the video, and they were absolutely delicious to eat!
This recipe isn't one that is typically enjoyed this time of year, but if you need a break from the rich comfort food that most of us are eating this time of year, this light and fresh recipe for shrimp tacos is just the thing to make.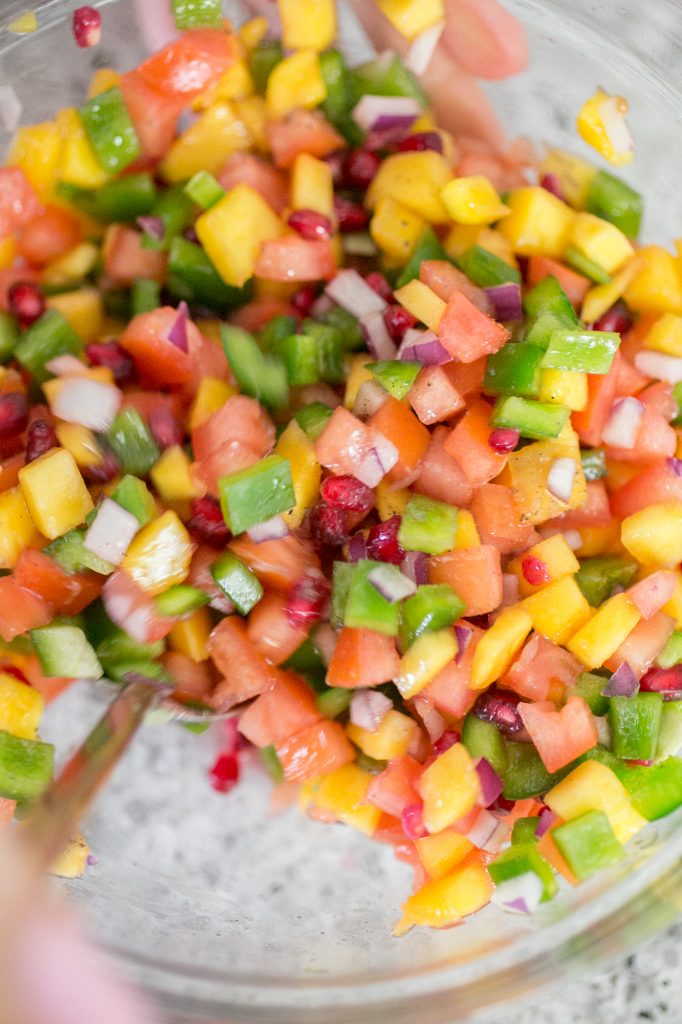 The mango salsa can be made ahead of time, and is so delicious that you could (and will) eat it just by the spoonful! I couldn't stop taking bites of it when we were filming the video for this recipe. It's slightly sweet, tangy, and so so fresh. It is wonderful with salmon as well, and definitely with mahi mahi!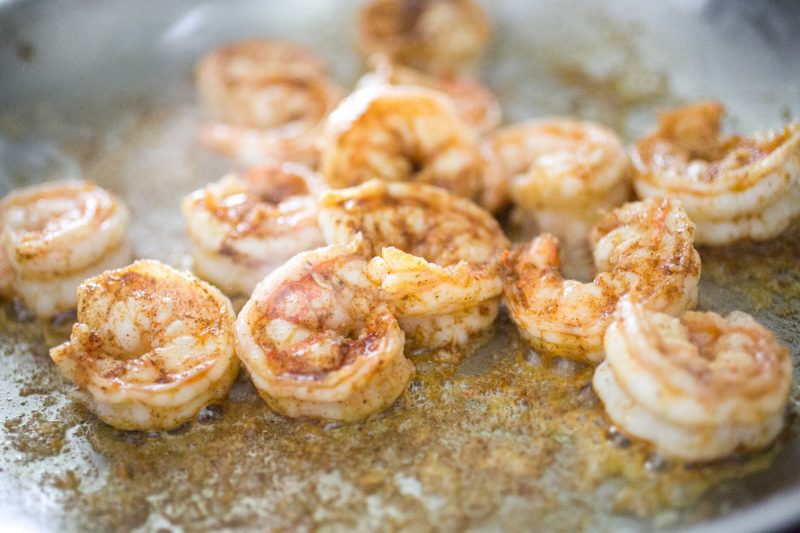 The Jerk shrimp comes together really quickly, and is so flavorful. For this, we just heated a stainless steel skillet with olive oil, added the shrimp, and once they are no longer translucent, we seasoned them liberally with our Jerk Seasoning. There wasn't much measuring going on, but I'd say approximately a teaspoon of spice to season them.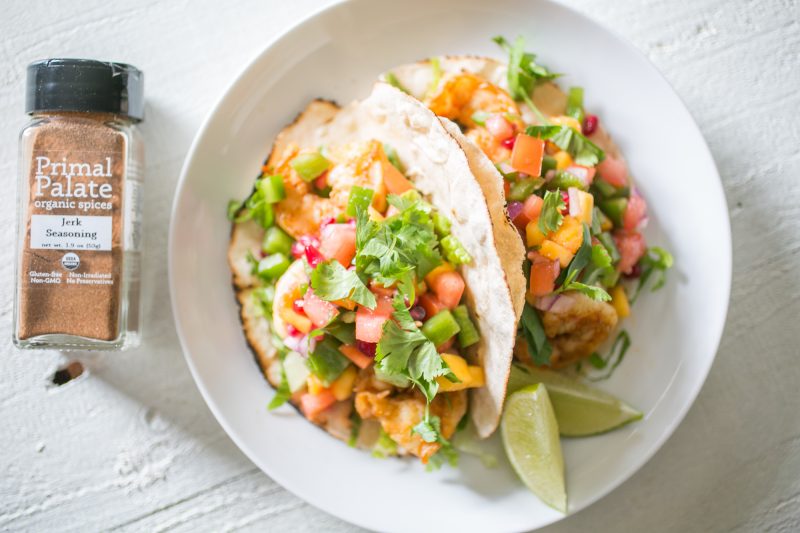 We of course used the Siete tortillas for this recipe, how could we not?! We love Siete, and their cassava and coconut tortillas are our favorite. They have the perfect texture, and wonderful flavor. Bill has used them to make skillet pizza, and even crepes! If there is a way to make something into a dessert, Bill will figure it out. (TRUE! -Bill)
I hope this recipe for flavorful and refreshing tacos brightens up the winter months for you, and you enjoy it just as much as we did!
-Hayley