Hi friends!
I hope you're all having a nice start to your week! This recipe has been in the pipeline for a few weeks, and I apologize for not getting it out sooner. We're really enjoying our new smoker, which was a wedding present from the ever-generous Civilized Caveman, and we've been steadily looking for excuses to use it. Along with the new toy has come a quick education in how to properly smoke meats.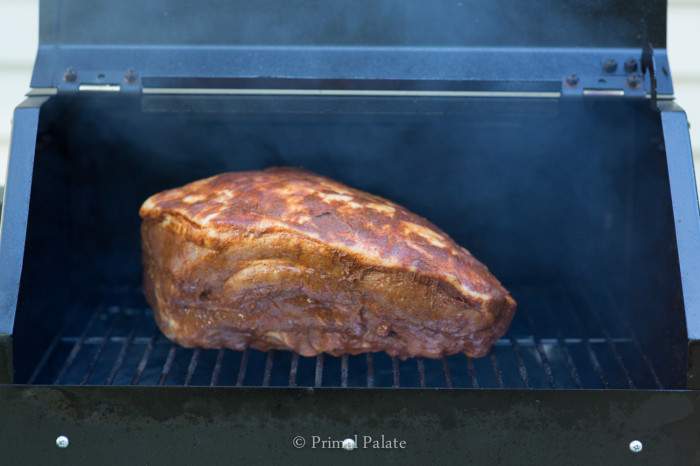 A recent trip to our local farmers market yielded a couple hunks of this unusual cut. According to our friends Oliver and Jodi at North Woods Ranch, this was the mistake of the butcher! We weren't very concerned about it, as the 9-10 pound cut had a generous fat cap, so we knew it would be great for smoking.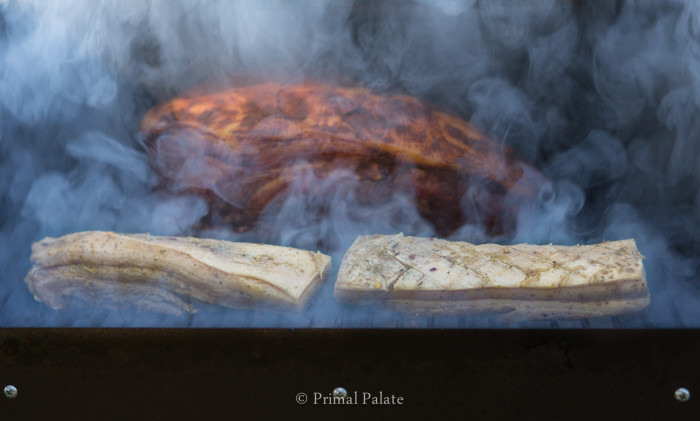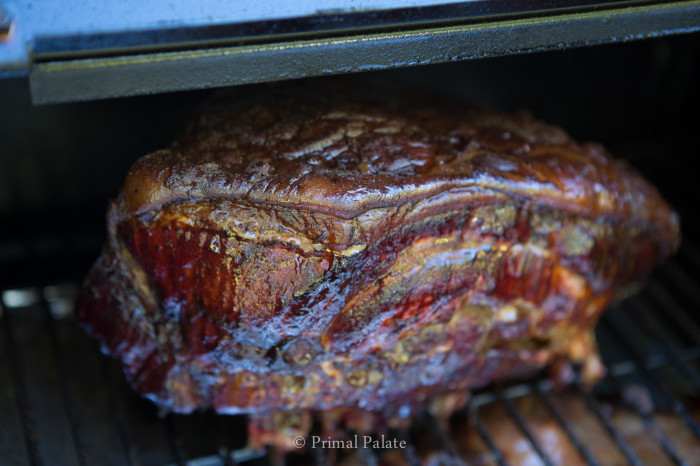 I consulted with George, and we decided to dress the Tenderloin with brown mustard and then cover it in our BBQ Blend spice mix. The meat sat covered tightly in the refrigerator overnight to allow the flavors to develop, then went on the smoker for a whopping 15 hours! We wanted the internal temperature to reach a whopping 195 degrees which would help to break down the meat. This is one way to achieve that "falls apart on the plate" goodness.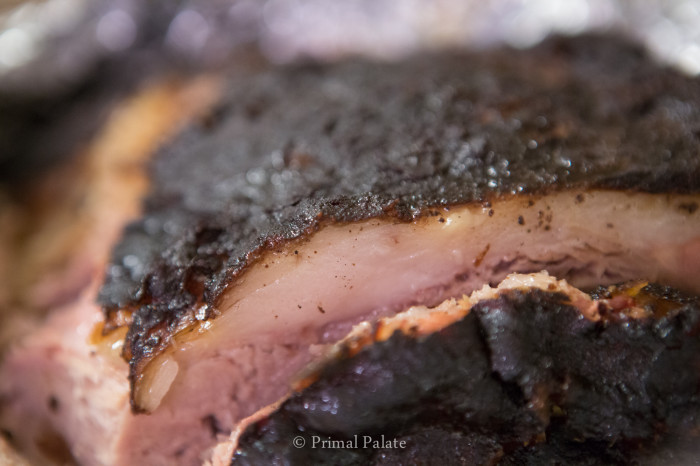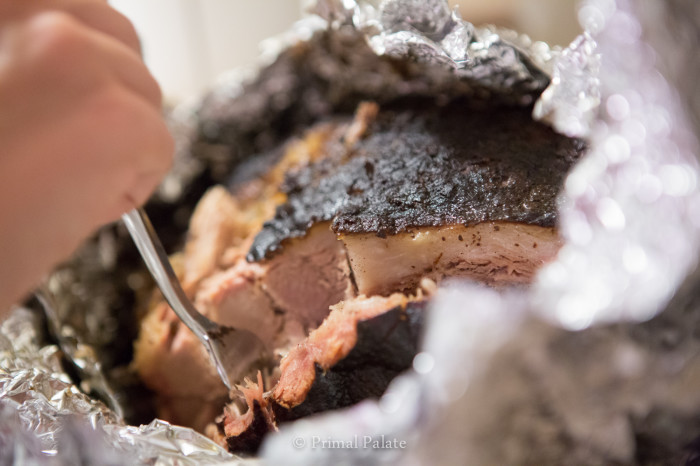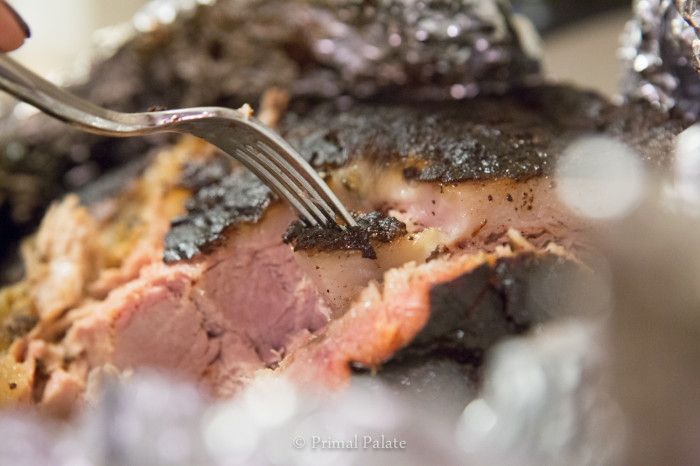 We've only just scratched the surface of what we can do with this smoker. So you might want to get one to play along over the next year or two. It's going to be a lot of fun! We already have a killer baby back ribs recipe in the works which you guys are going to love, as well as a smoked maple bacon recipe. Cozy up to the table, because things are about to get delicious!
Cheers,
B&H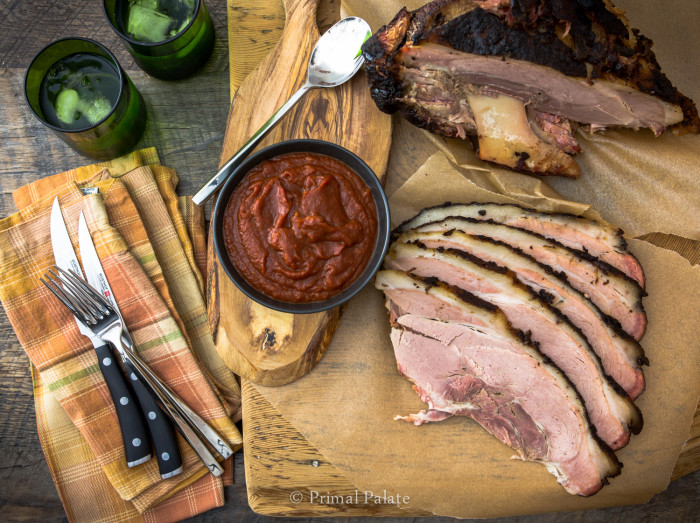 (shown with our BBQ Sauce – look below for the recipe)