Hi friends – happy Sunday!
It's a beautiful day here in Pittsburgh, with plenty of sunshine (the stuff we really like!) We're going to head out in a little while to finish the green roof project for our chicken coop run, but before we do, I wanted to get this recipe up for you all to enjoy. It's probably too late for all my fellow east-coasters, but maybe you guys out west will still have time to give this a shot this morning.
After a 4-month vacation from caffeine, I (Bill) recently decided to start having it again on occasion. One day in Whole Foods, I spotted this drink made by Vita Coco (a brand I really like).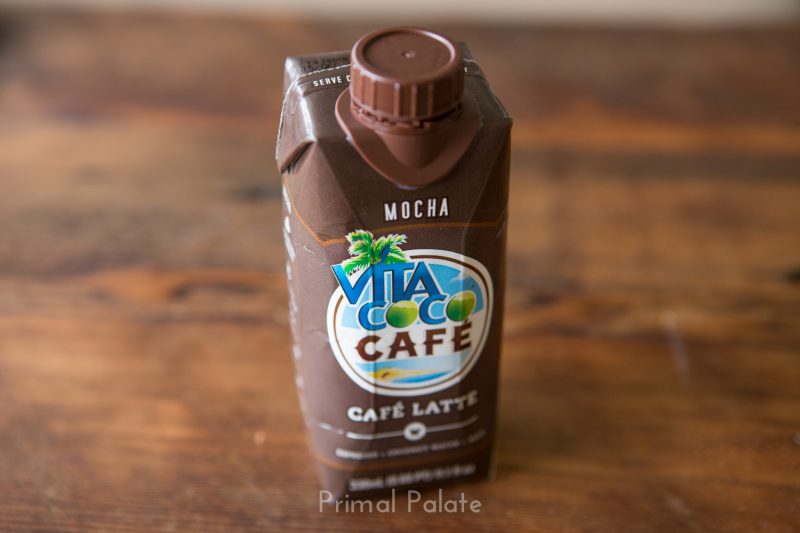 It's basically just coconut milk with a shot of espresso, some (Low-fat) milk, sugar, and cocoa. I mean, the ingredient list is a little longer than that, but nothing that scared me away from drinking it. It's not like I was making a meal of it every day… I'm pretty flexible on stuff like this if I don't eat or drink it a lot. That said, for being over $3 each, and the ingredients not being THAT good, I decided it was worth my time to recreate it at home to see how that worked out.
On the side of the container, it has a basic ingredient breakdown: a strong shot of espresso (aren't they generally strong in the first place?), Coconut water, Splash of low-fat milk (dislike, obviously), dash of cocoa, and 120 mg of caffeine.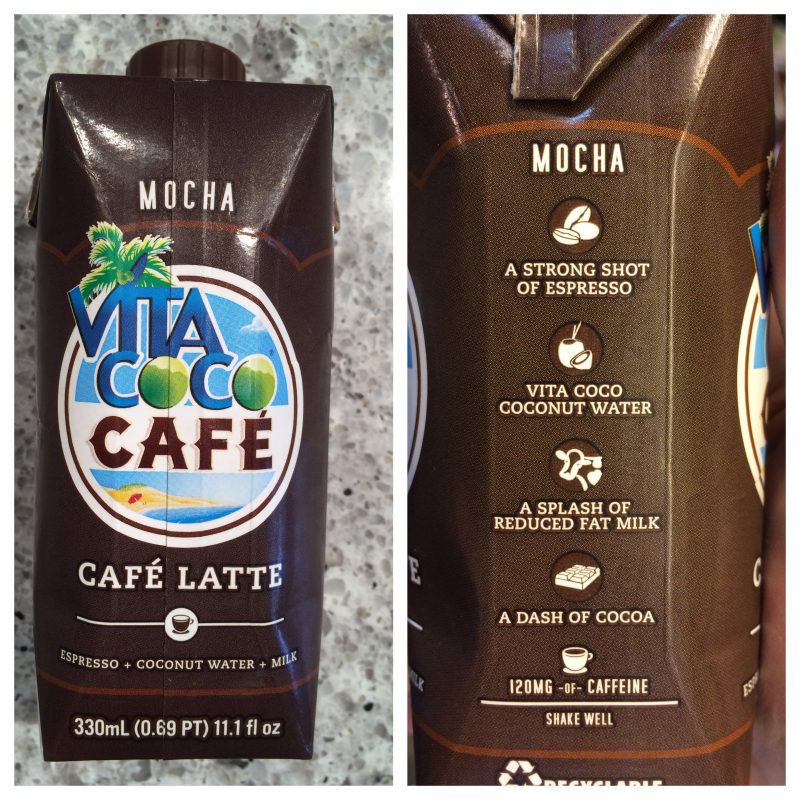 First, a few observations about this. 120 mg of caffeine is about twice the amount that's normally in a shot of espresso, EVEN a strong one. Second, this drink basically tastes like chocolate milk. No BS. It's like chocolate milk with a hint of coffee. So where is that strong shot of espresso hiding?
Needless to say, you guys don't need a recipe for chocolate milk. But the recipe on the side of the drink box intrigued me. What would that be like to make? So I decided it was worth trying. I pulled a modestly strong shot of espresso in our ROK espresso maker. (Here's our ROK in action, although this is for a slightly more simple drink).
Granted, that video isn't specific to this recipe today, but it shows the ROK in action. We love ours! And if you've ever wanted to get into the espresso game but don't want to empty your savings account (or get a machine thats crazy complicated), this one is for you. If you want, you can order one through our Amazon store (which supports us!) Read our full review on the ROK here.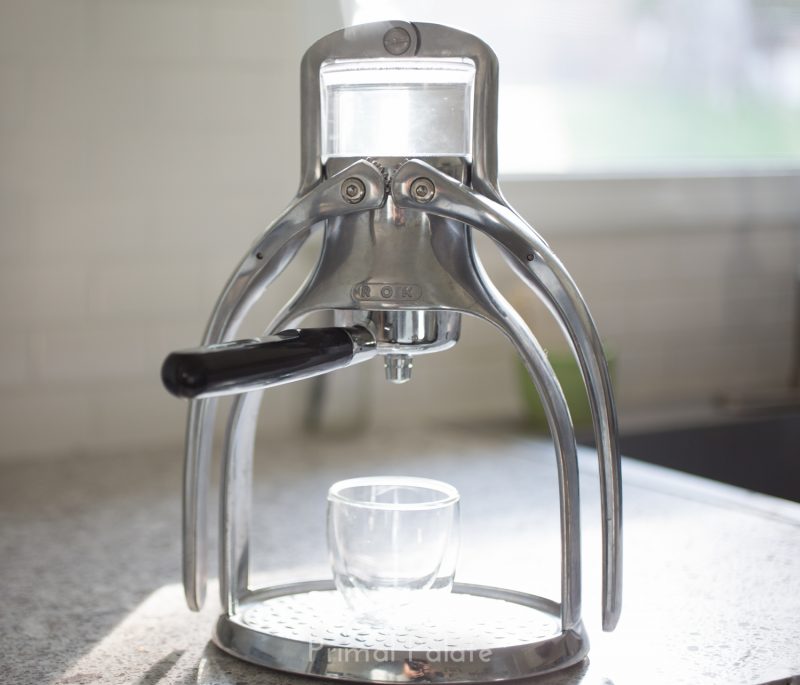 Anyway, using our ROK was easiest. We also have a Gaggia Classic, which I love, but it's just slightly more effort to use (although the results are always fantastic). While the kettle of water was boiling, I took 1/3 cup of coconut cream and warmed it in a little 1/2 qt AllClad butter warmer pan (which literally gets used daily). I ground up some La Colombe Corsica beans,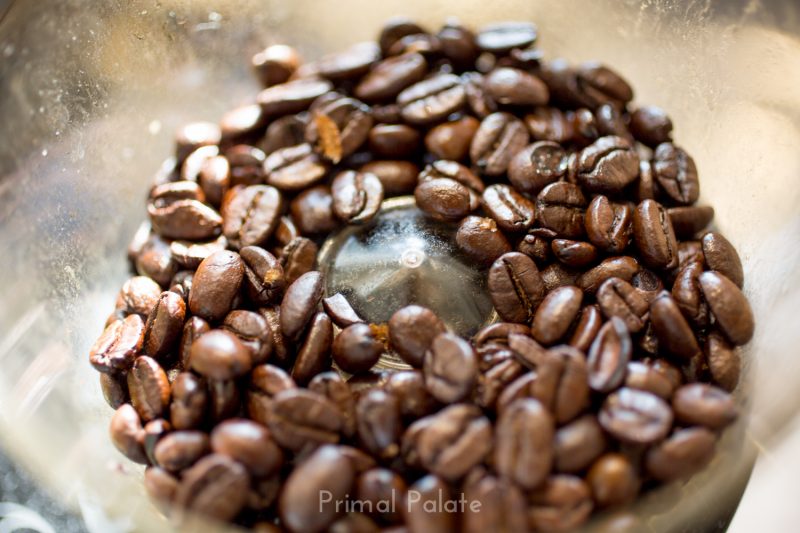 dosed them into the ROK portafilter,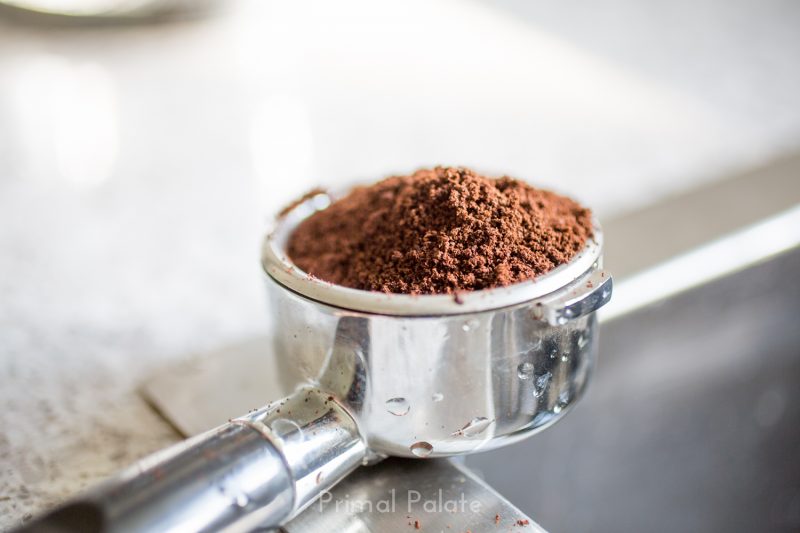 and pulled a creamy, strong shot of espresso.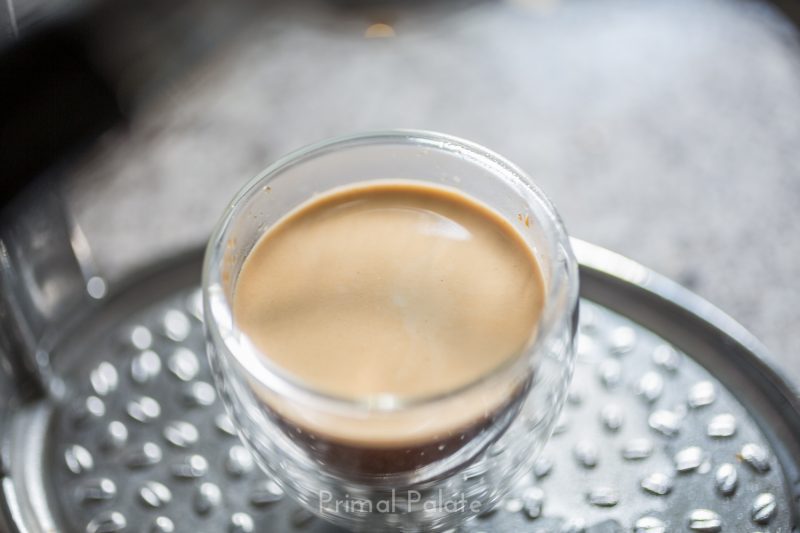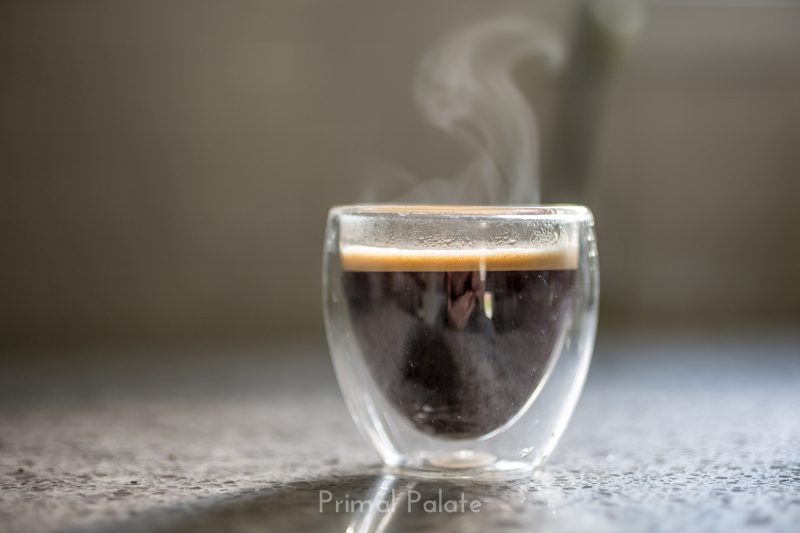 From there, I combined the espresso and warmed coconut cream in a small mason jar, and added 1/2 cup of plain coconut water. I know many Paleo folks view sweeteners like politics or religion, so I won't tell you what to use, but I used stevia.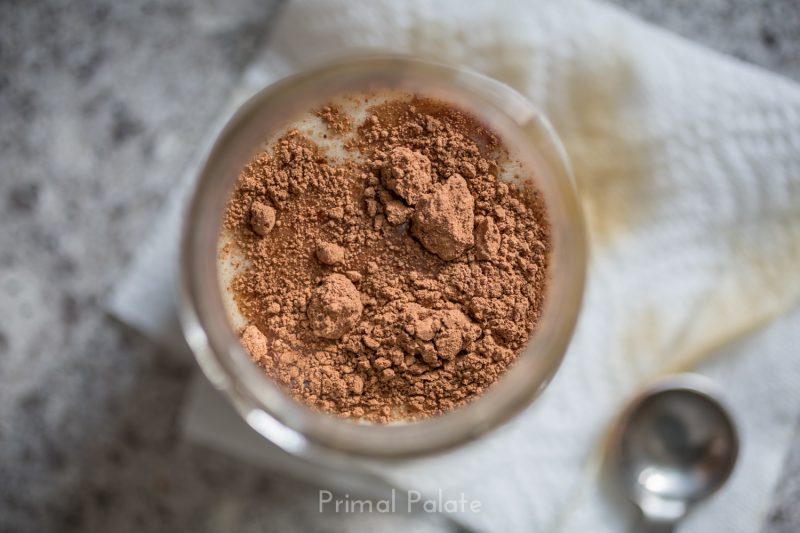 And then I added way too much cocoa powder (a full teaspoon.) Do yourself a favor and start off light, maybe with 1/4 tsp, and SIFT it into the coffee, don't dump lumpy cocoa in like I did. Because if you think you can shake those out in the mason jar, you cannot. And then you end up with lumps of cocoa, which isn't fun or tasty.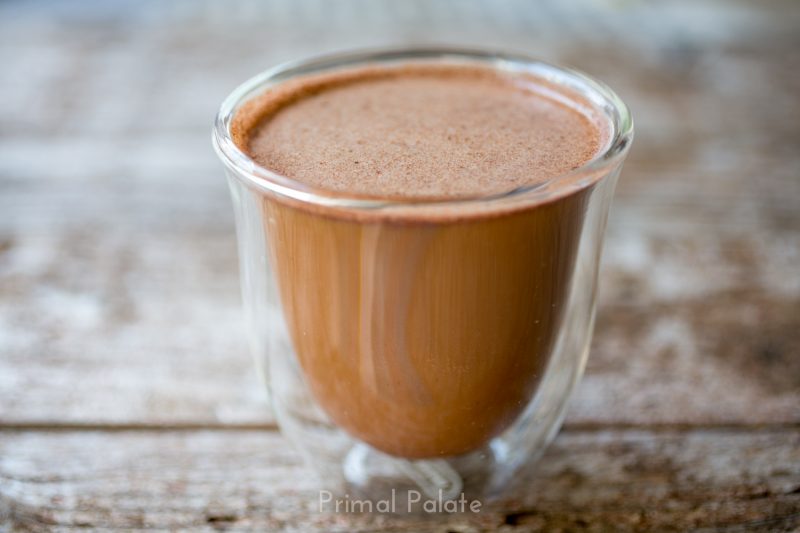 If you're a complete coffee fiend (go ahead, you can admit it), we have a collection of coffee-related recipes in our "Pleasant Buzz Coffee Recipes" menu.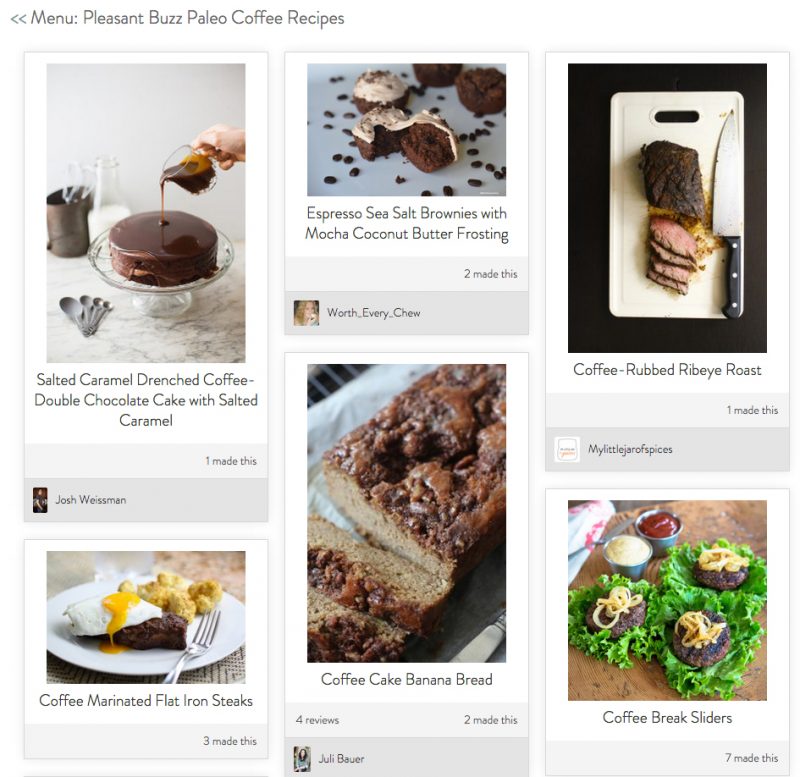 So thats it! Hope you guys enjoy this recipe! We'll be back with a green-roof update in the next few days. This week will be busy because we're shooting the cover for the Ketogenic Cookbook on Tuesday, and also have a lot of plans for other projects.
Cheers,
Bill