Last week while we were at the beach, it suddenly became clear that peaches were 100% in season. We were getting some amazing peaches which we would take down to the beach every day as an afternoon snack. Well, actually Hayley isn't really able to eat them right now with her braces (which are in the process of correcting her TMJ issues). But for me, it's been big, juicy peaches every day for a few weeks. Lucky me!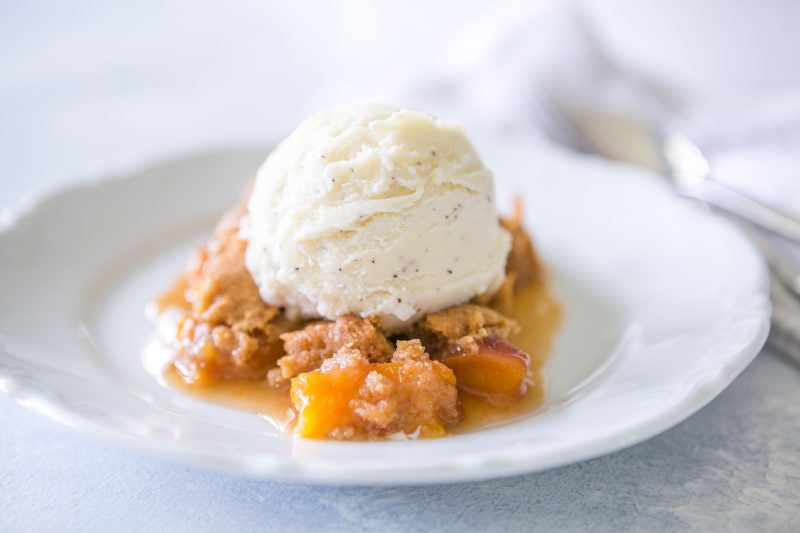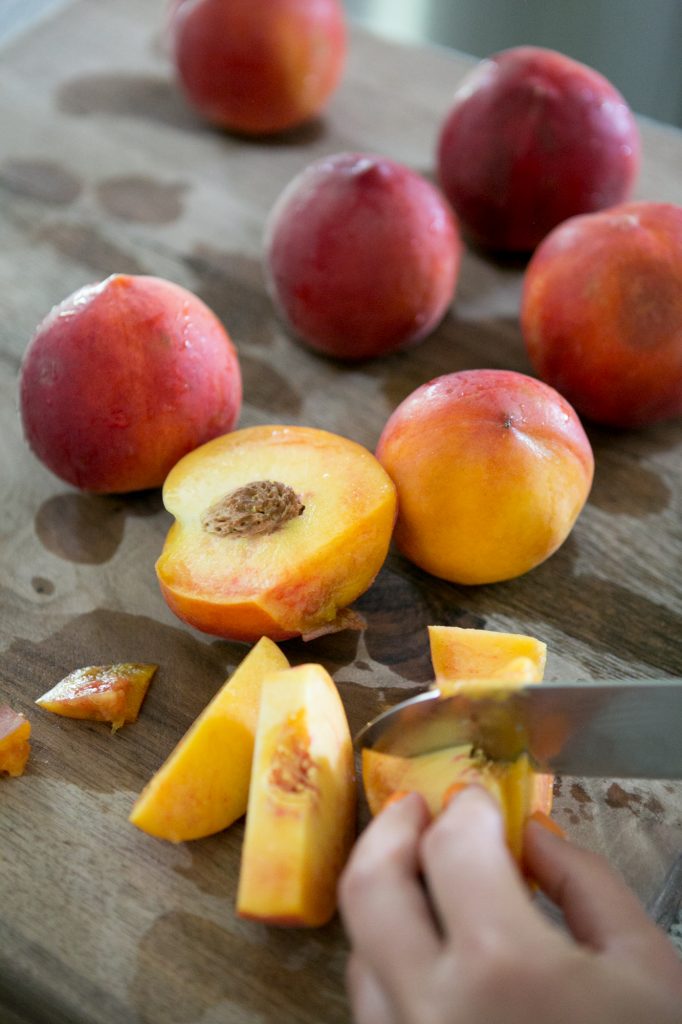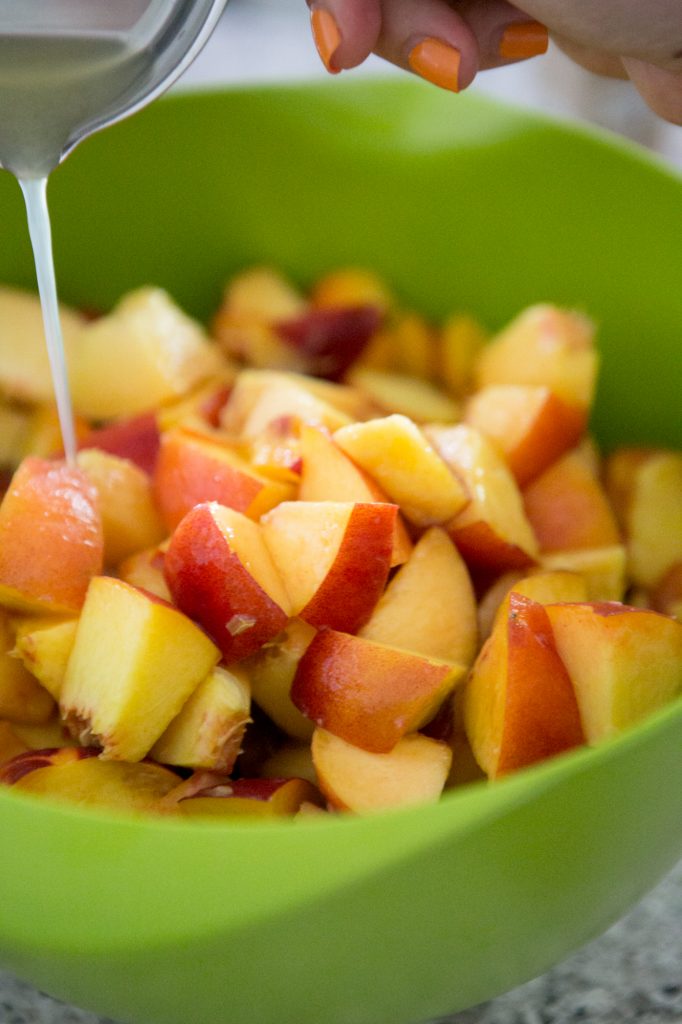 While I like eating them raw most of the time, I've been dreaming of making a delicious Peach Cobbler for days now. I formally declared my intent to Hayley earlier this week that I would like to make one, and luckily she was fully on board for helping me with the recipe! So today, after all the other work of the week was done, we made this amazing cobbler.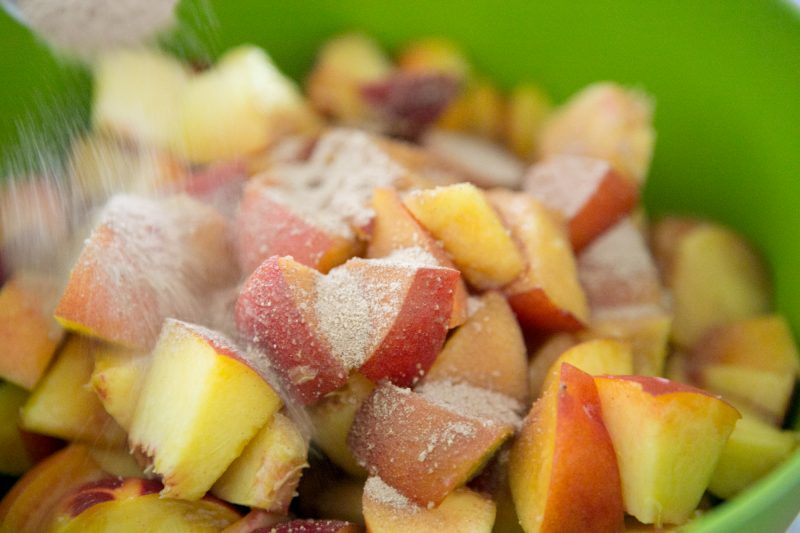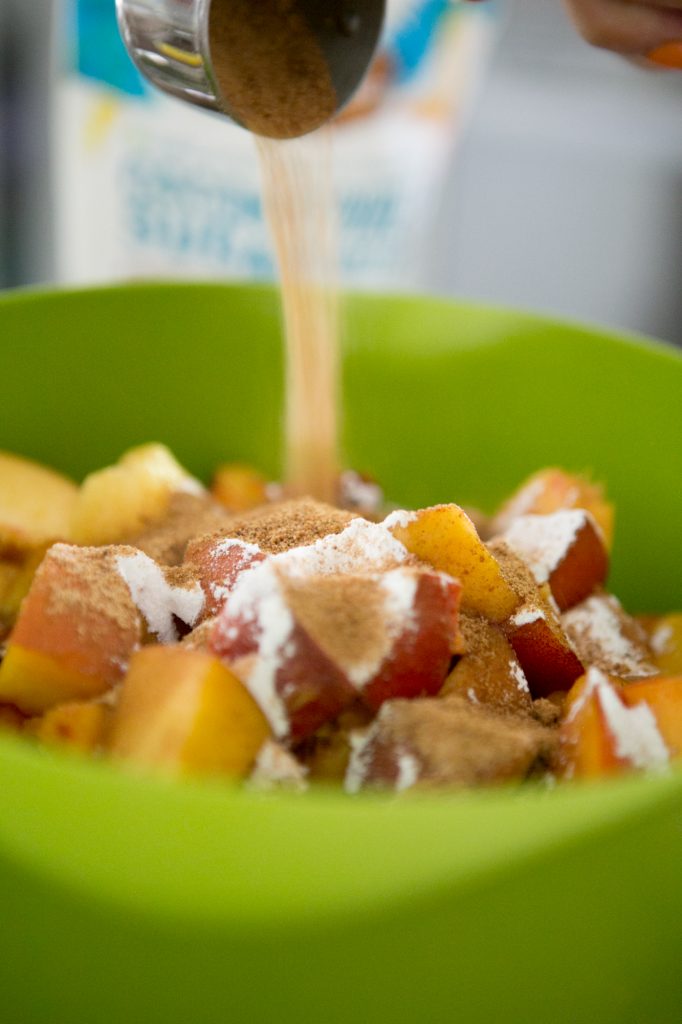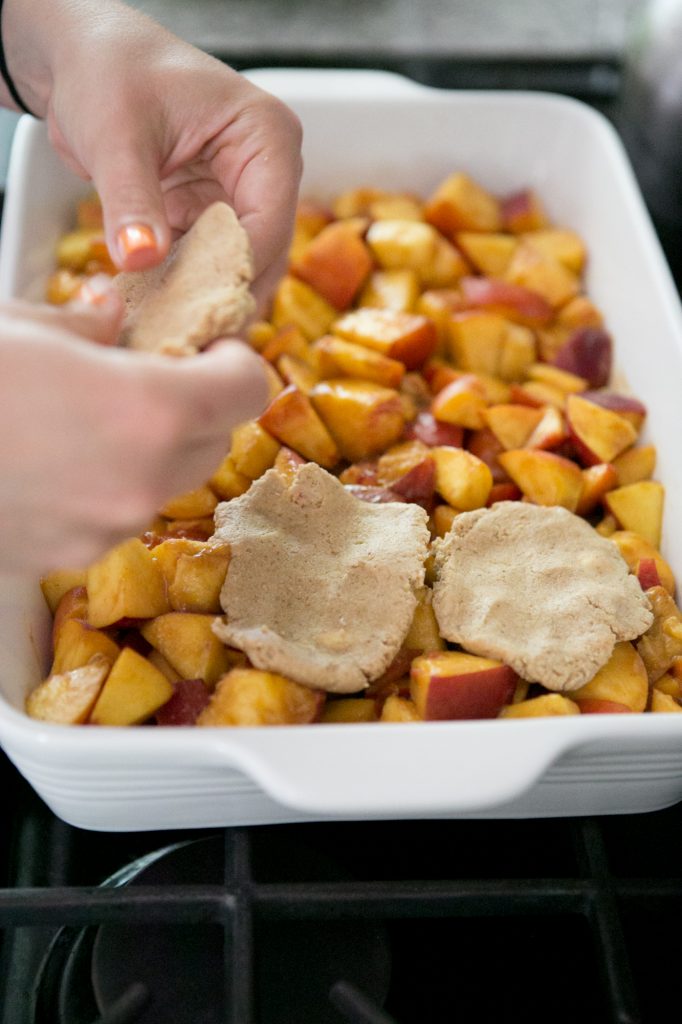 There are two options for making a peach cobbler: using fresh peaches or using canned peaches. We really like taking advantage of produce when it's in season, so naturally our recipe calls for fresh peaches. You can definitely make it with canned, too, if you wish.
This recipe was adapted from one we found on Sally's Baking Addiction, (which doesn't sound too bad, as far as addictions go.) We used her basic proportions, but applied our gluten-free ingredient know-how to make one fantastic Peach Cobbler.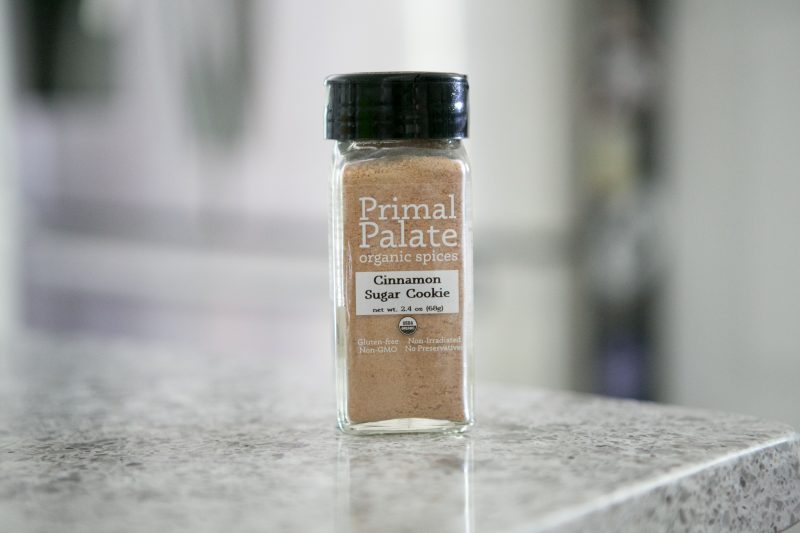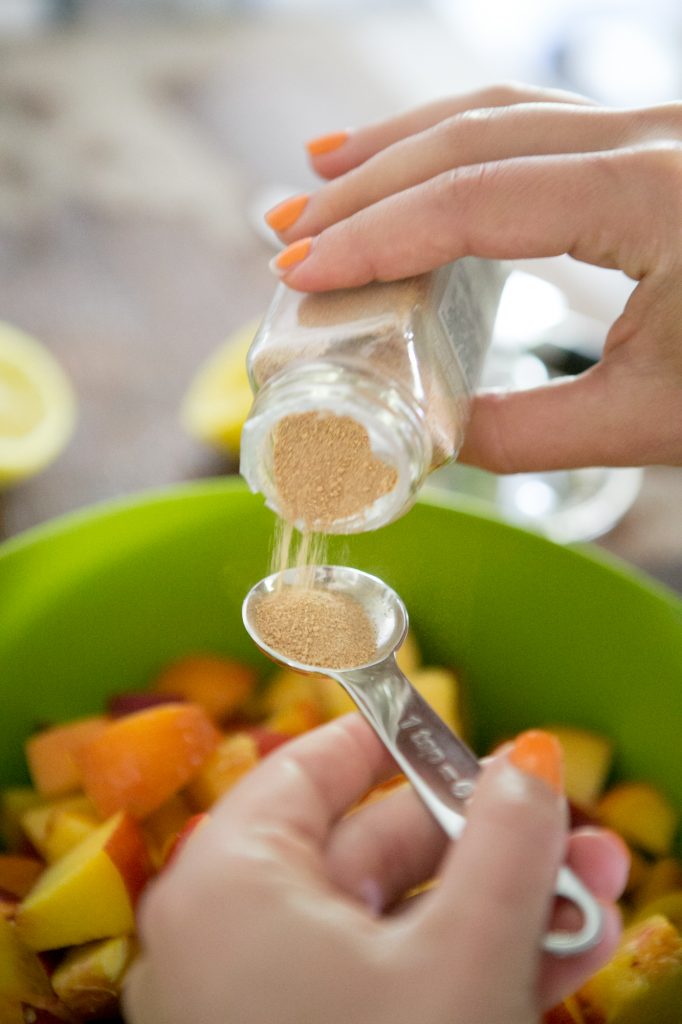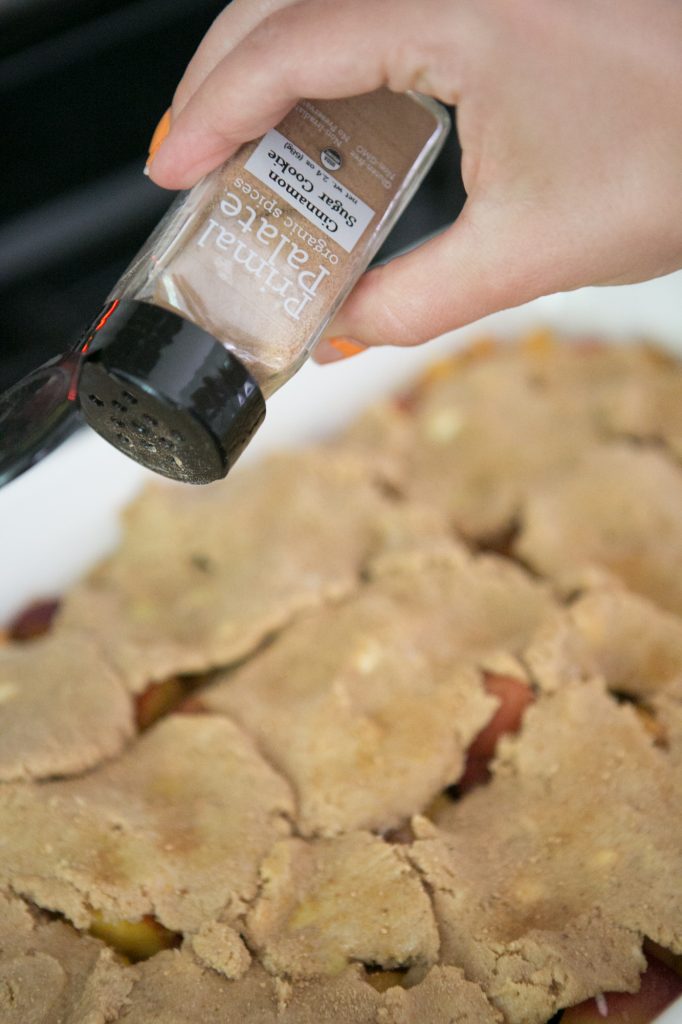 For our secret ingredient, we used our awesome Cinnamon Sugar Cookie seasoning, which is currently only available on Amazon. This blend is the perfect mixture of Organic Saigon Cinnamon and Organic granulated Maple Sugar, making it an amazing addition to this wonderful recipe. It is used in both the filling, and the topping (as you can see above).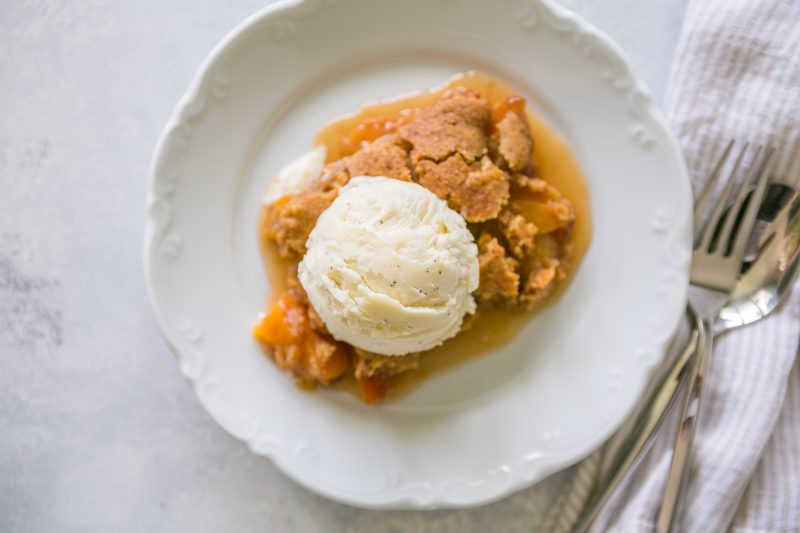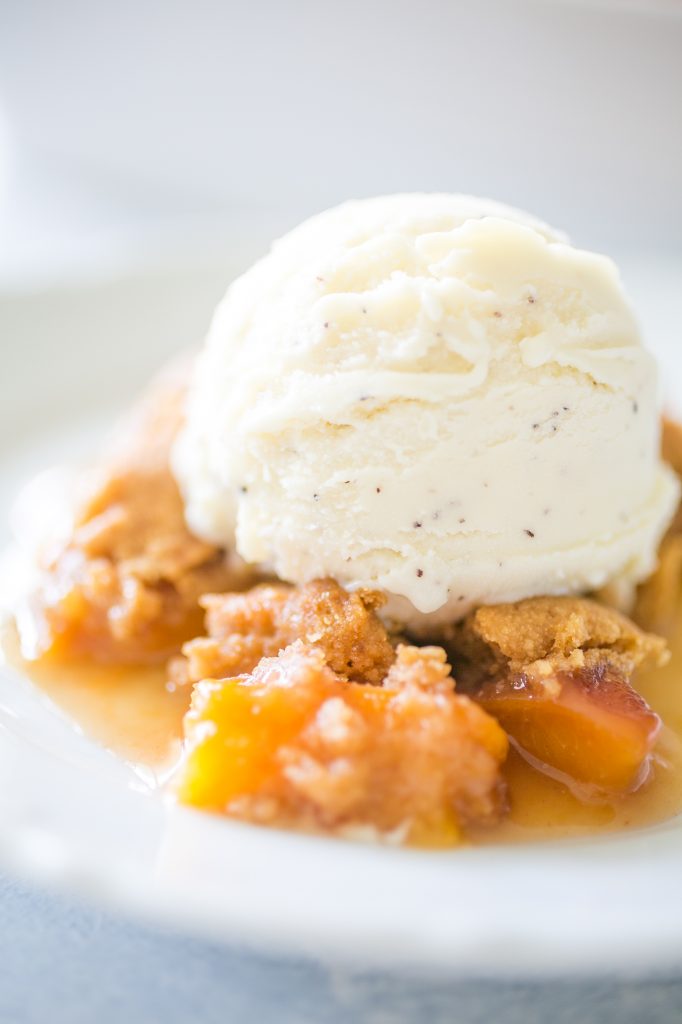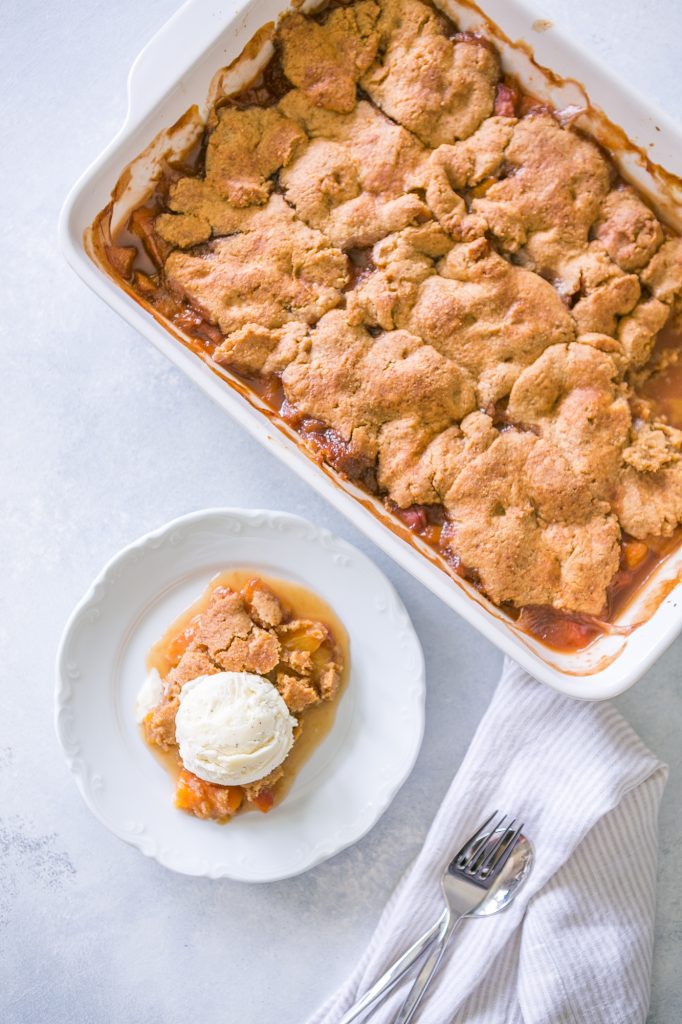 We plan to take this dish to a party tomorrow (Saturday), so we'll report back with how everyone liked it. Make sure you try this recipe before peaches go out of season. There's really no reason to wait. PLUS, it'll give you a preview of the fall baking extravaganza which is just around the corner! We can't wait. <3
Happy Cooking!
Bill & Hayley