Find YOUR healthy Recipes and FREE Meal Plans on

I've been hearing about the Reverse Sear method for cooking steaks for a long time now, but I figured "why bother? I'm happy with how we cook steaks now." If they are thin steaks, we just toss 'em on the grill. If they are super thick (like a rib steak) then we sous vide them. But what about steaks that are in between? Porterhouse and T-Bone steaks are usually 1.5″ – 2″ thick, and the bone in the cut makes it even trickier to cook properly. If you don't have a sous vide, then the Reverse Sear method of cooking is your best bet to evenly cook a thick steak.
I did a little research first on the subject, and read what Kenji Lopez-Alt (a food writer I deeply respect) had to say about it. Turns out, there were many people developing this technique around the same time. Lopez-Alt was writing for Cook's Illustrated at the time, and was tasked with creating the perfect way to cook a thick steak. One answer was using a Sous Vide, but since the tool was very pricey at the time, it didn't make much sense for the majority of home cooks. What he came to, instead, was the Reverse Sear.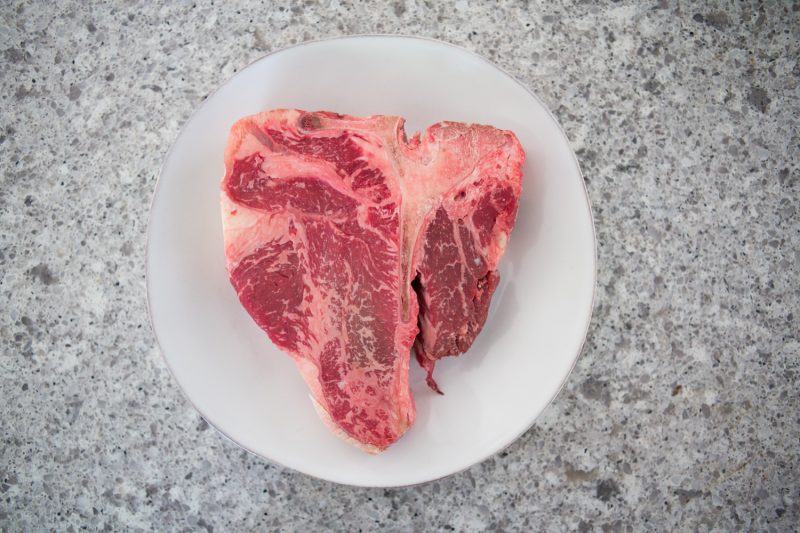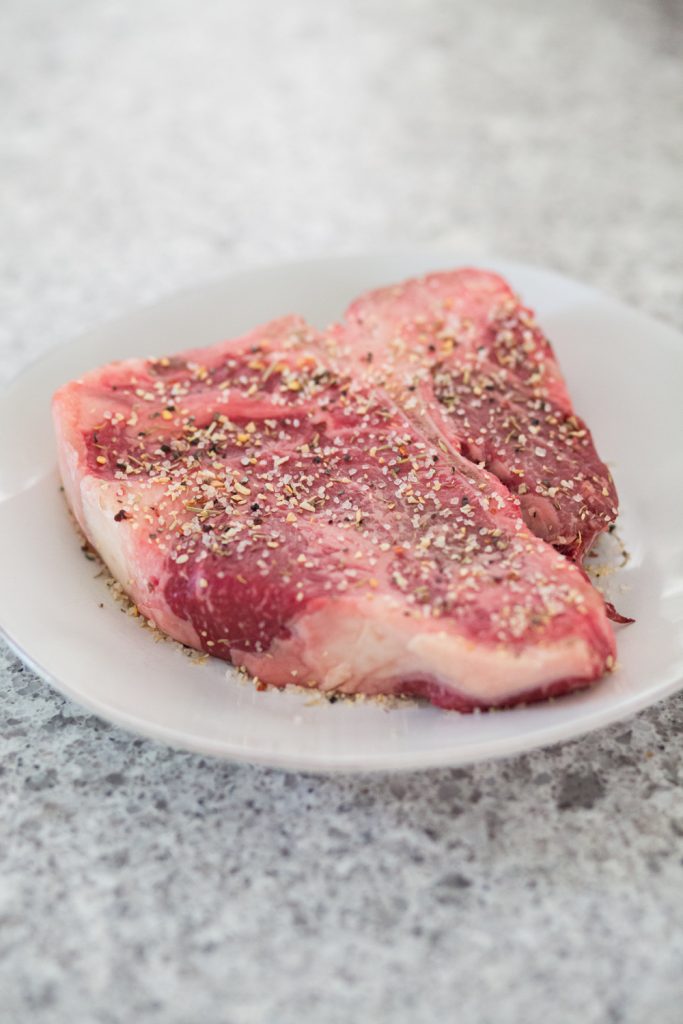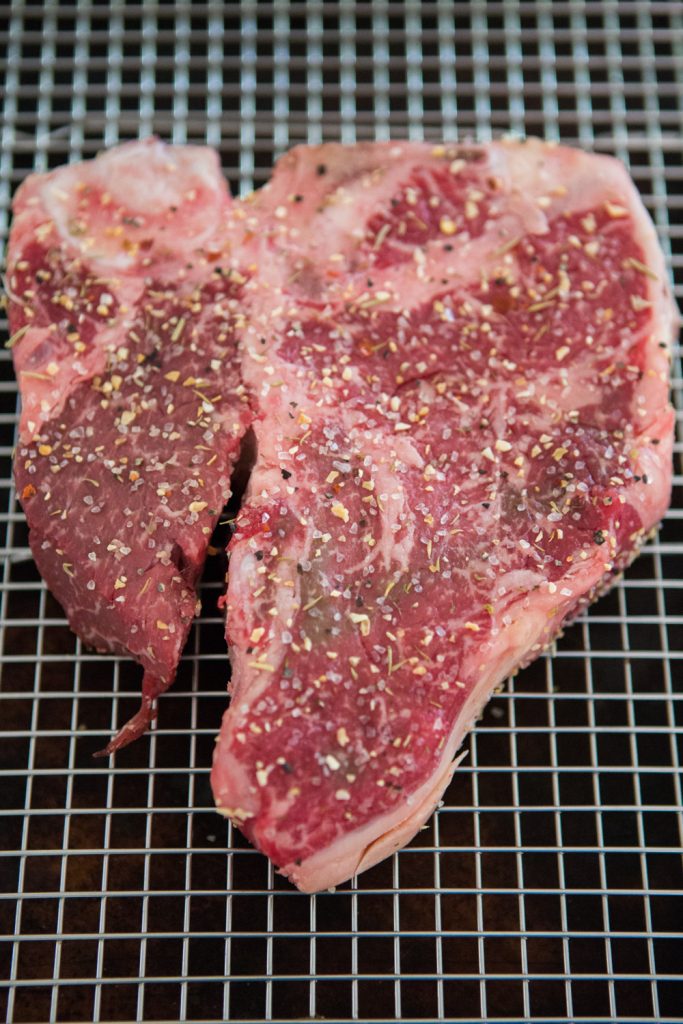 Essentially, you take a very dry steak (important, because you can't sear a wet steak), season it liberally (we prefer our organic Steak Seasoning) and slow cook it at 200-250F until the internal temperature is about 10 degrees F below your desired finished temperature. Since we like steaks medium rare, that means in the range of 125-130F. We went on the safe side and pulled the steak at 115, then put it on a screaming hot cast iron skillet on our grill with some butter. The result was delicious and perfect!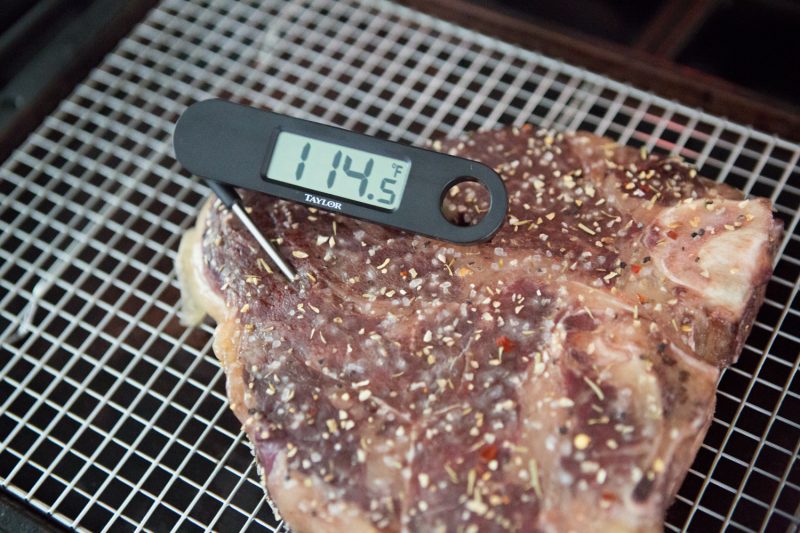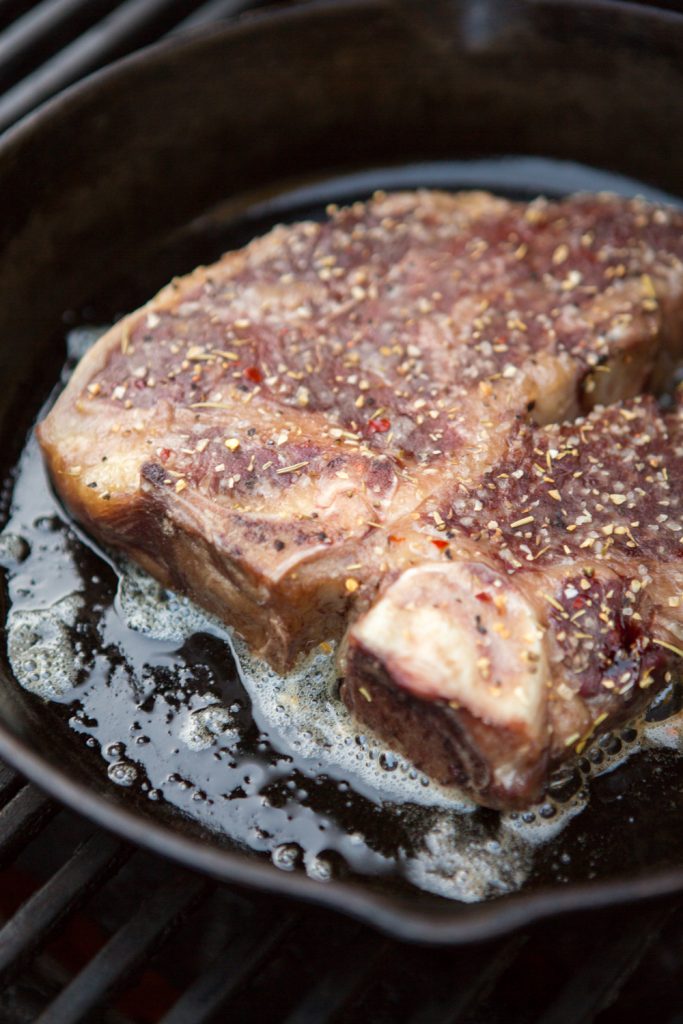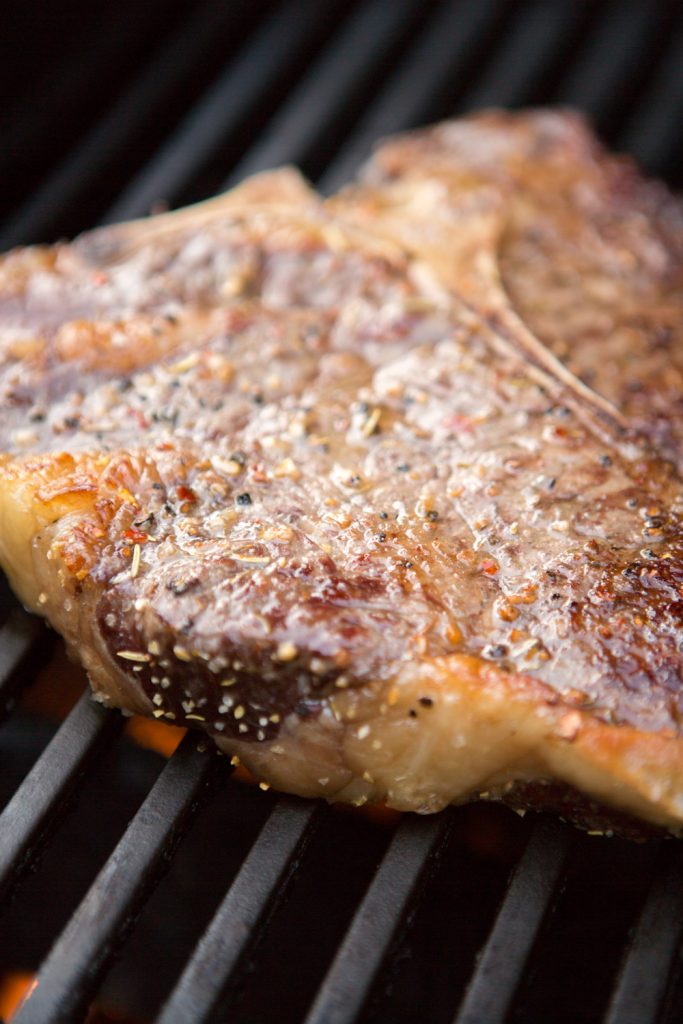 If you're looking for a foolproof method for cooking thick steaks, the Reverse Sear method is your ticket to perfectly cooked t-bones and porterhouses. Enjoy
Bill