When I was in elementary school, I had a friend whose birthday was around Halloween. I remember one year going to her birthday party and having Dirt. You know, that dessert that consists of chocolate pudding, crushed Oreo cookies, and gummy worms. It was my favorite Halloween treat, and I was so excited any time I got to have it (which wasn't often).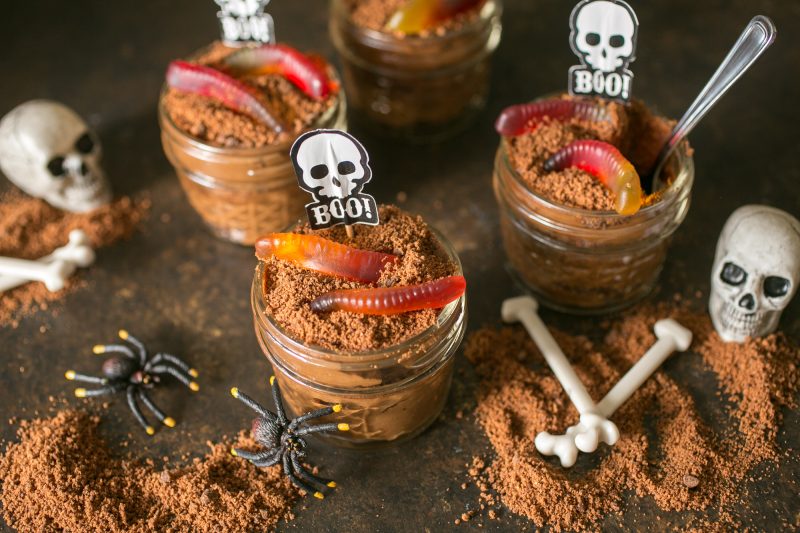 I'm not sure that I've ever made Dirt myself until now, and I'm not sure why I didn't think to make it, since it is actually pretty easy to throw together with healthier ingredients!
For the actual "dirt" part, I made my recipe for Dairy-Free Chocolate Mousse which uses avocado and banana as the base for the mousse, and topped it with Simple Mills Double Chocolate cookies that I pulsed in our mini chop food processor. I love the Simple Mills cookies. They are crispy, and mini, and as adorable as they are delicious. They are fairly low in sugar as well.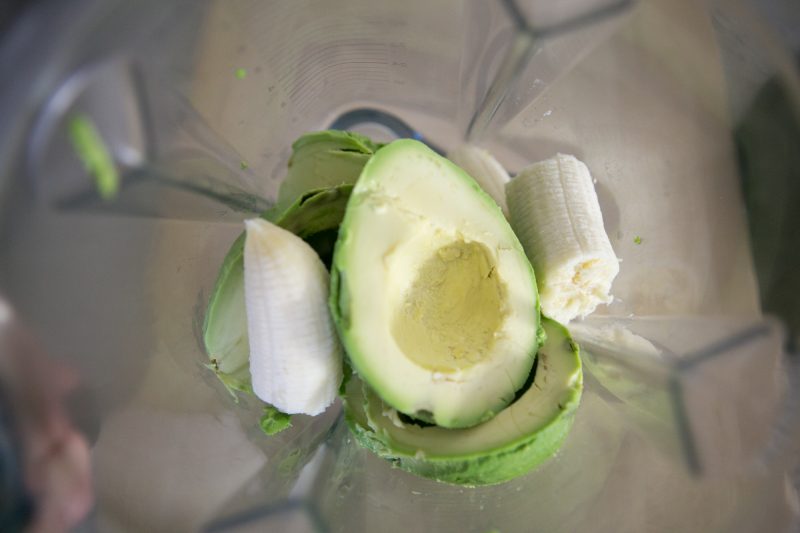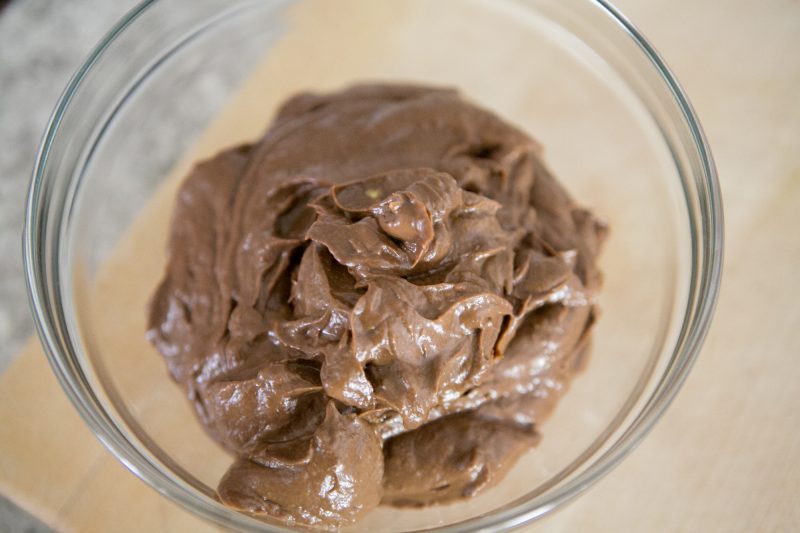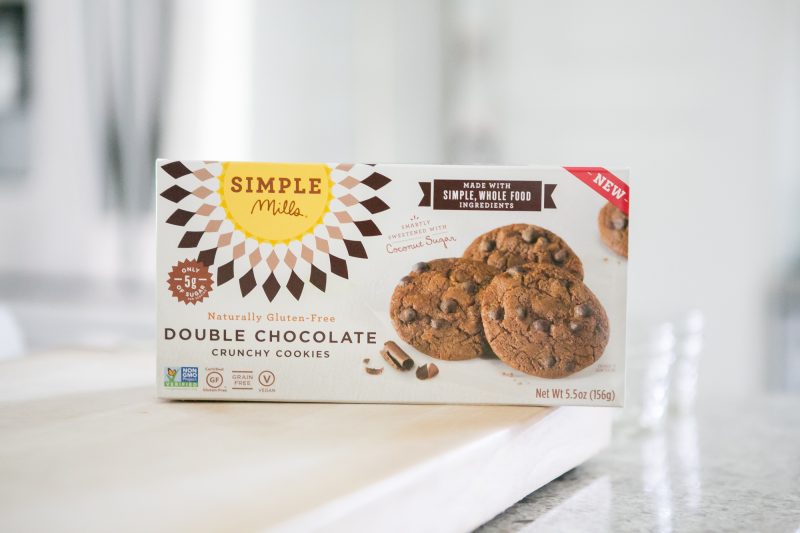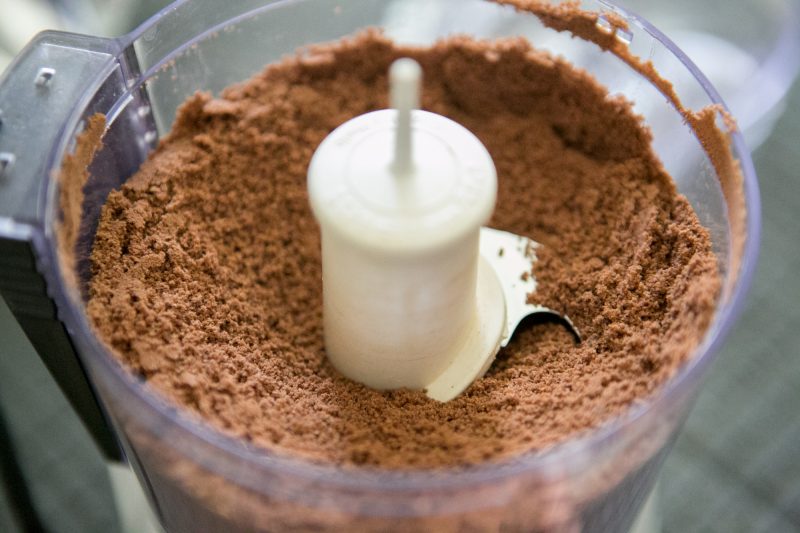 I also picked up two small bags of Surf Sweets Gummy Worms at Whole Foods. This is optional, but Surf Sweets make tasty gummy candy that is safe for children with food allergies, and parents who don't want their kids eating a bunch of questionable ingredients in their candy, but don't want their kids to feel completely restricted. I love that they don't use synthetic colors, are naturally flavored, and use organic cane sugar to sweeten them! They are free of the top 10 food allergens, so although they are still sugary gummy candy, they are candy that you don't have to feel too bad about giving to your kids (or yourself).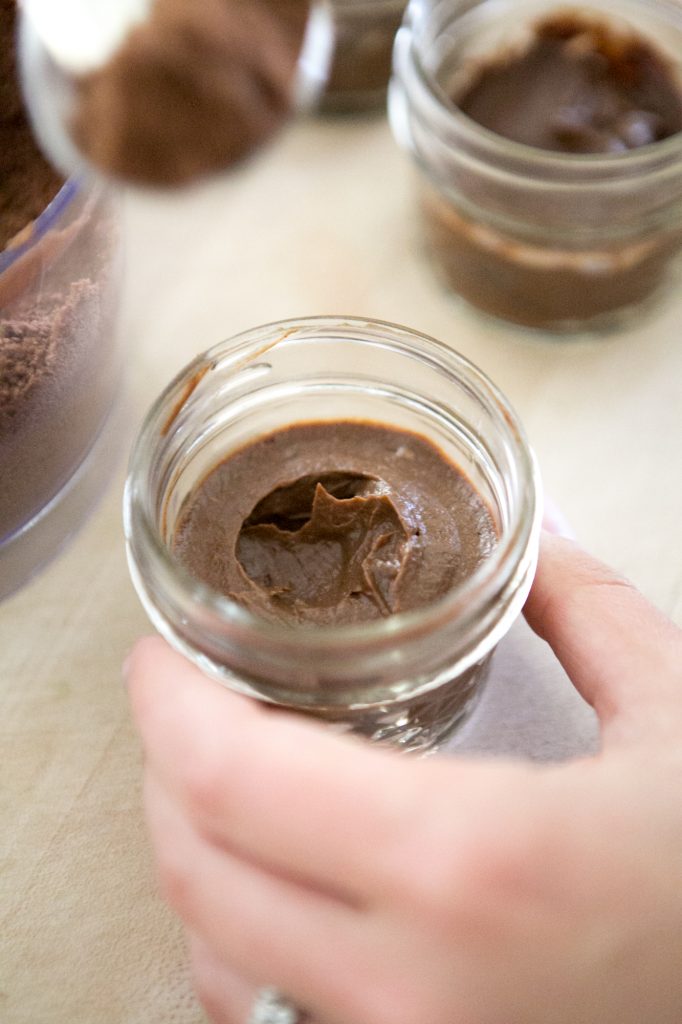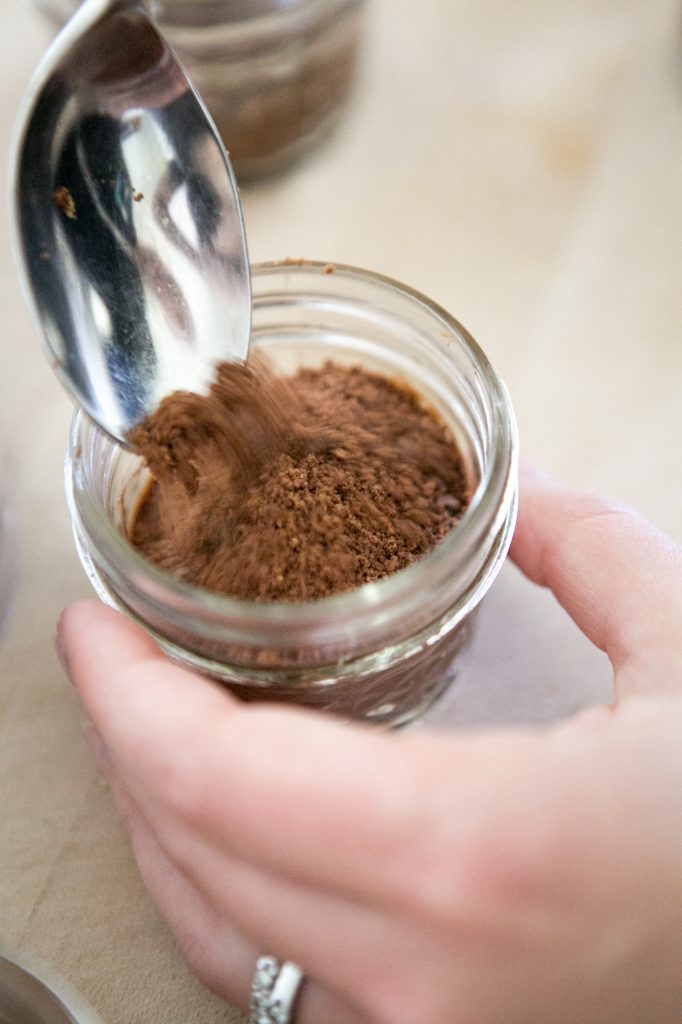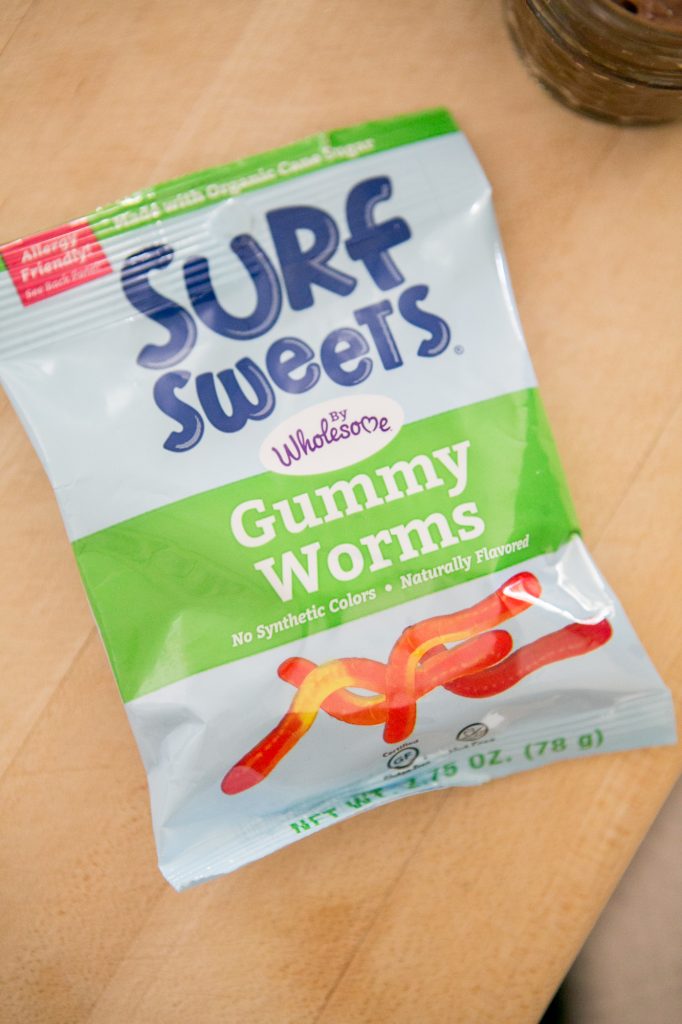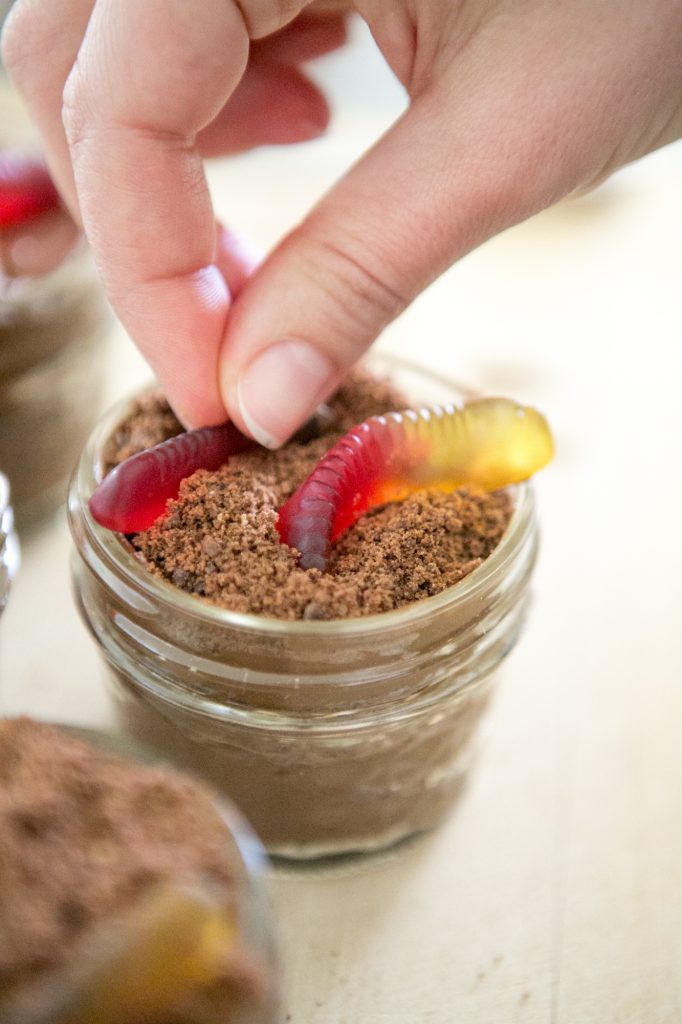 I love gummy candy, and I'll tell you that Surf Sweets are delish! we only needed 4 gummy worms for this recipe, and I definitely ate the rest of them. Thank goodness they were small bags!
This recipe is a great one for you to make with your kids. They would have so much fun joining in, and it's perfect to serve in little cups for your kids Halloween parties!
xo,
Hayley