Every year Cinco de Mayo rolls around and I feel a tinge of inner conflict about what to post. Much like St. Patrick's Day and it's green-everything celebration, Cinco de Mayo is more widely (and wild-ly) celebrated here in the United States than in Mexico. And I haven't been in Mexico on May 5th, but I'm guessing we do things a little differently up here.
So suffice it to say, today's post isn't necessarily going to be the most authentic Mexican dish you've ever seen… not by a long shot. But boy, is it tasty, and that's a big priority for any dish that we make.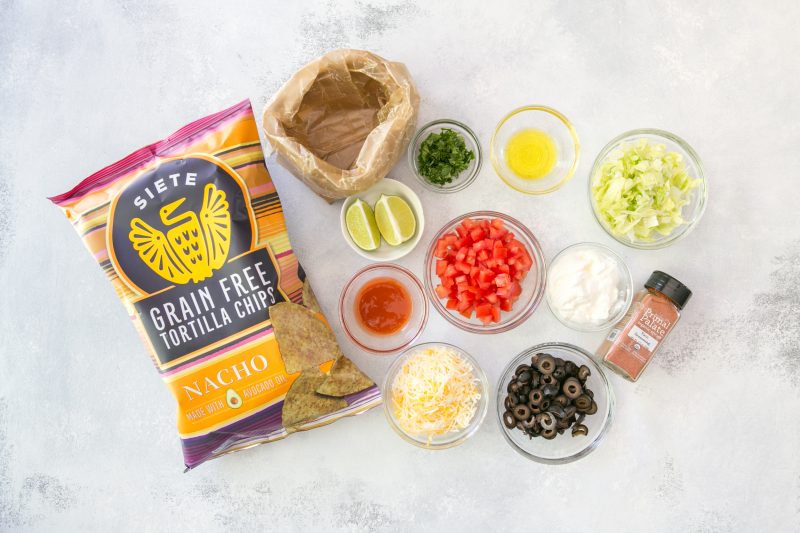 Someone on our team has been begging us to make a Walking Taco for months now, and with Cinco de Mayo coming up in a week, we finally gave in. Neither of us have ever had a Walking Taco, so we had to do a little bit of research on the matter. Also commonly called a Frito Pie, the Walking Taco has its origin at football games and tailgate parties, where people would fill a bag of Fritos with chili or taco meat, and then pile in some toppings. Sounds deliciously indulgent, so we came up with some modifications that make it a little healthier and super fresh.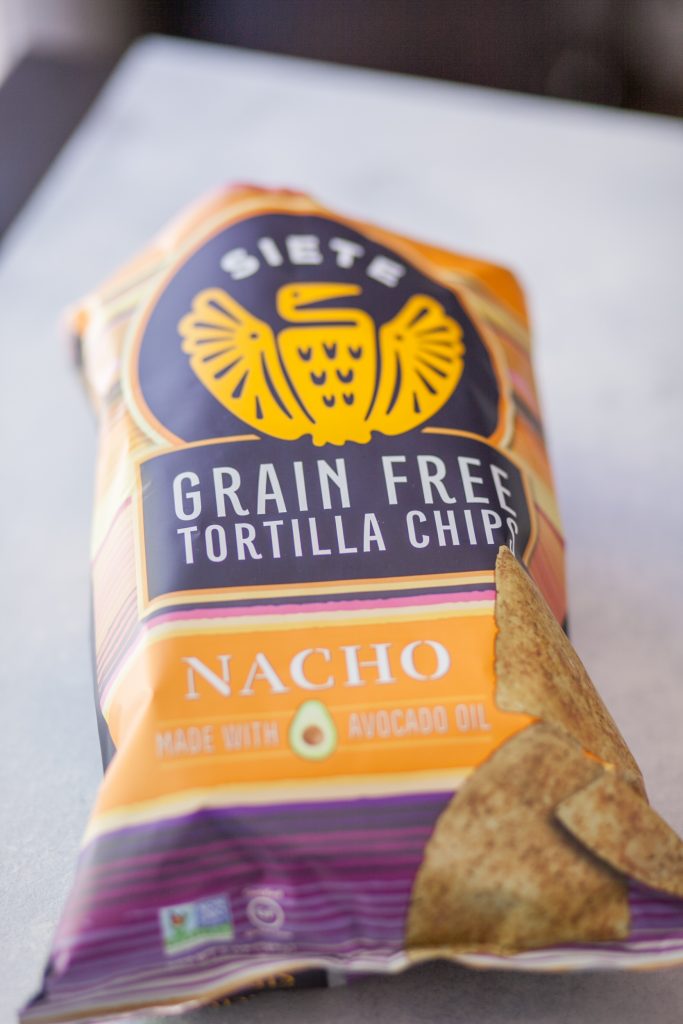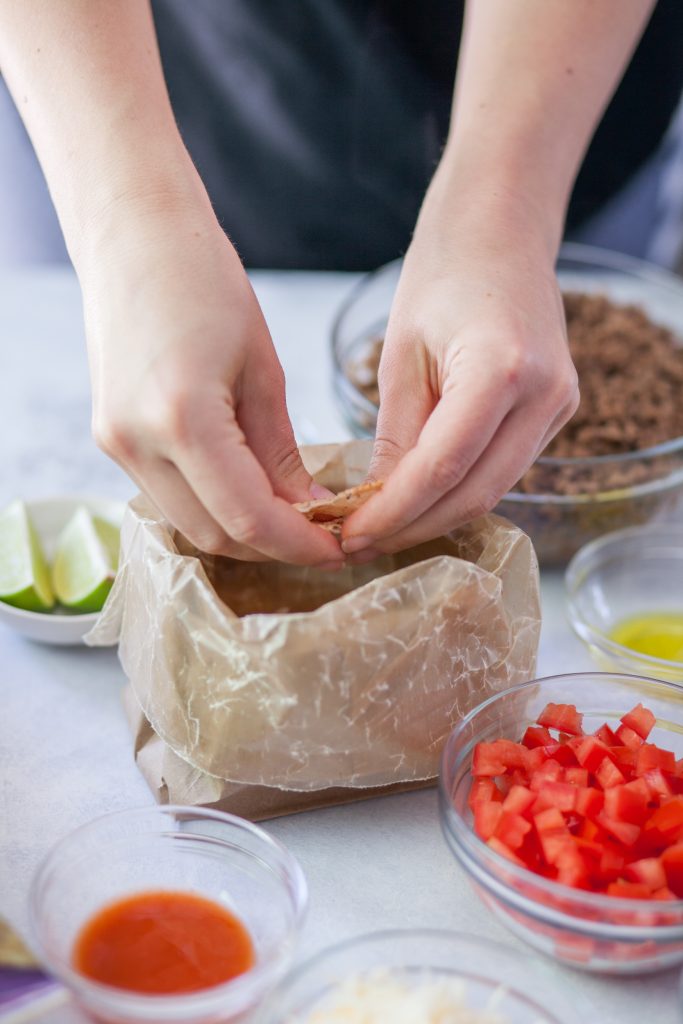 To start, we're working with Siete Tortilla Chips, which were just released within the last year. They are amazing, light and crispy, and totally grain-free, so they are the perfect tortilla chip for anyone that cannot tolerate corn chips. In lieu of chili, we cooked up a pound of grass fed ground meat, and seasoned it with our very own Primal Palate Taco Seasoning, which is smoky, spicy, and complex.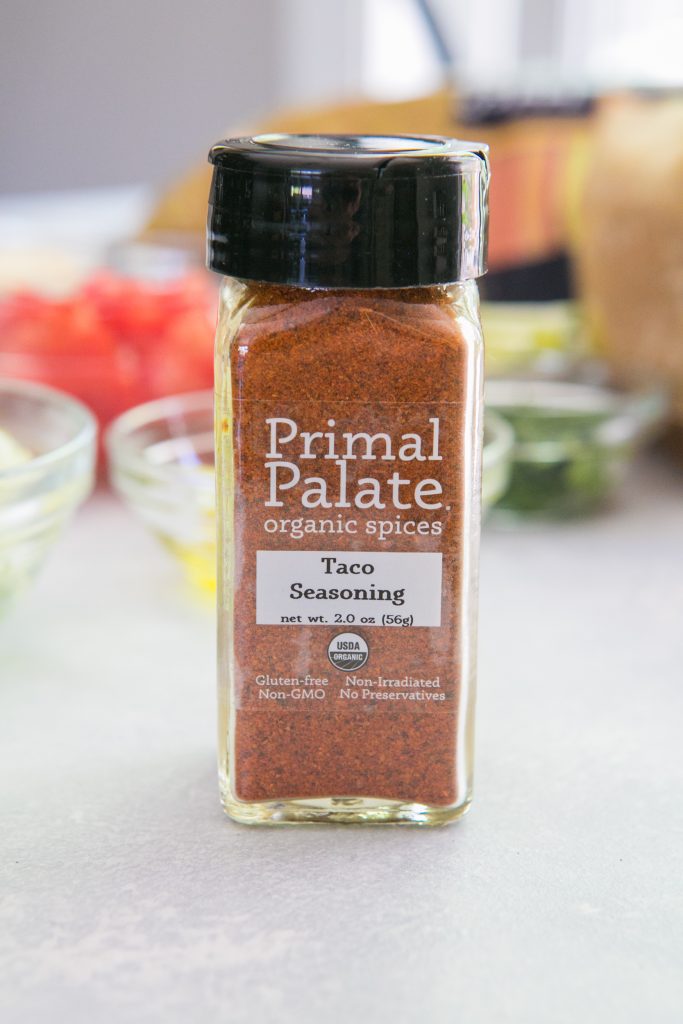 Finally, we top with all sorts of fresh toppings: iceberg lettuce, Roma tomato, sour cream and cheese (omit if dairy-free), cilantro, lime juice, a splash of olive oil, and some Frank's Redhot (a favorite of ours). It all comes together for a delicious, fun, and portable meal you can take with you, if you need to.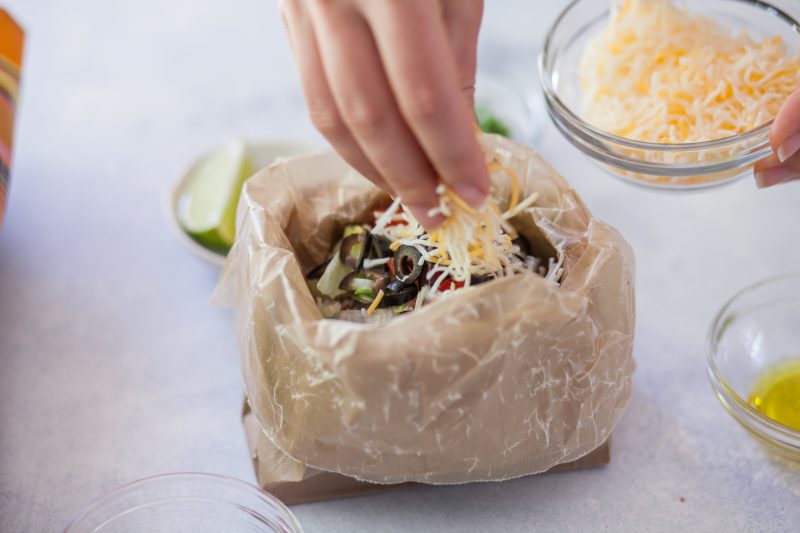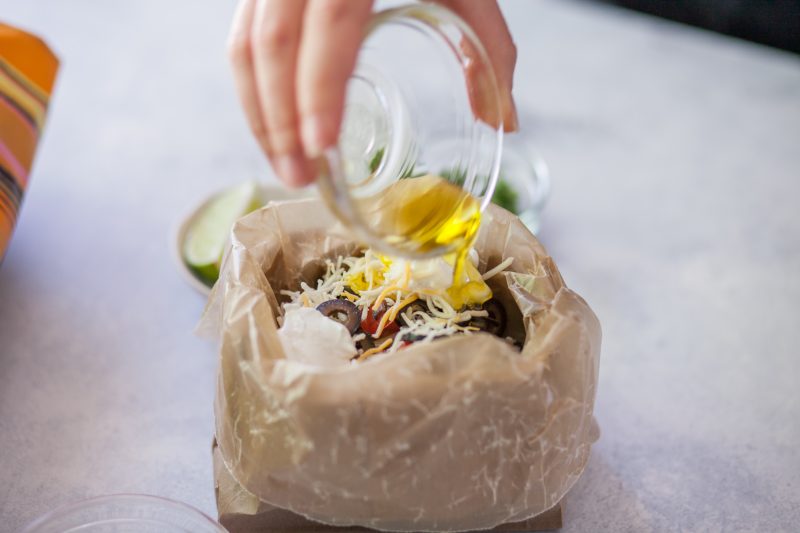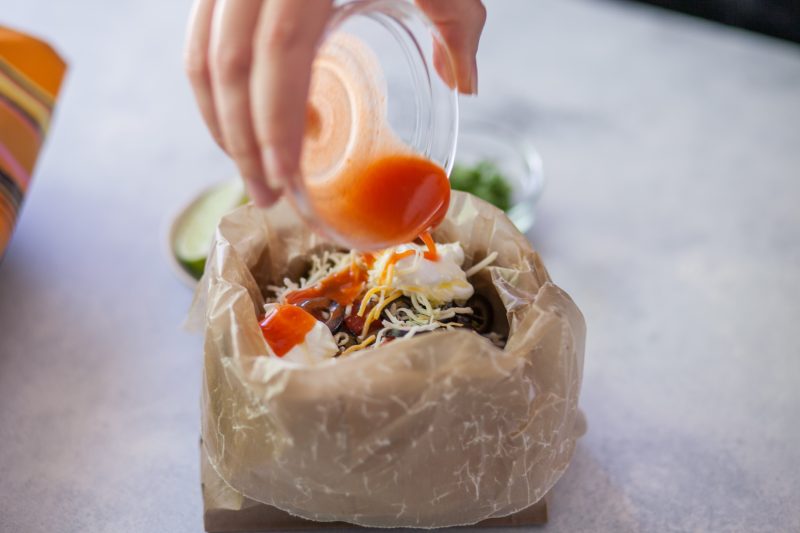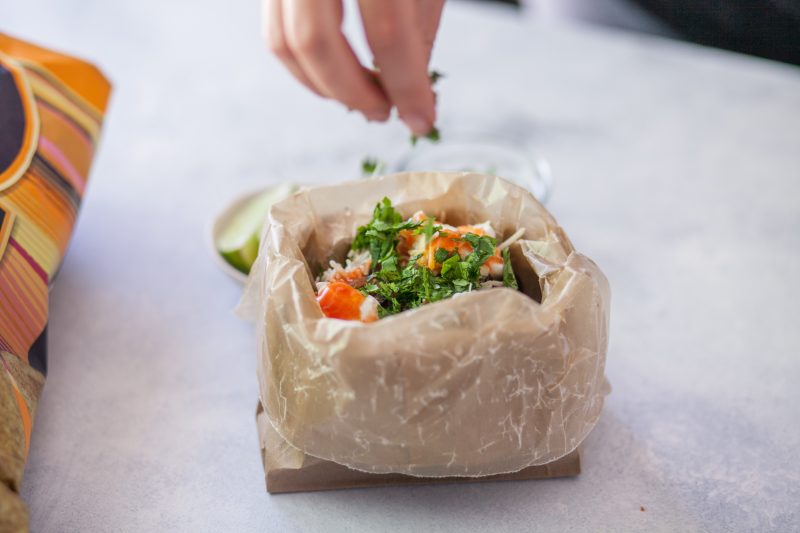 We hope you all have a safe, fun, and happy Cinco de Mayo.
Cheers,
Bill & Hayley