Several years ago, my Aunt Justi told me about a tasty pasta sauce recipe that she made with a few items from Trader Joe's. She told me to get the Trader Joe's Bruschetta, Pesto, and a small container of goat cheese. Combine the appropriate amounts into a saucepan, and serve with rice pasta. I loved this recipe, and made it often.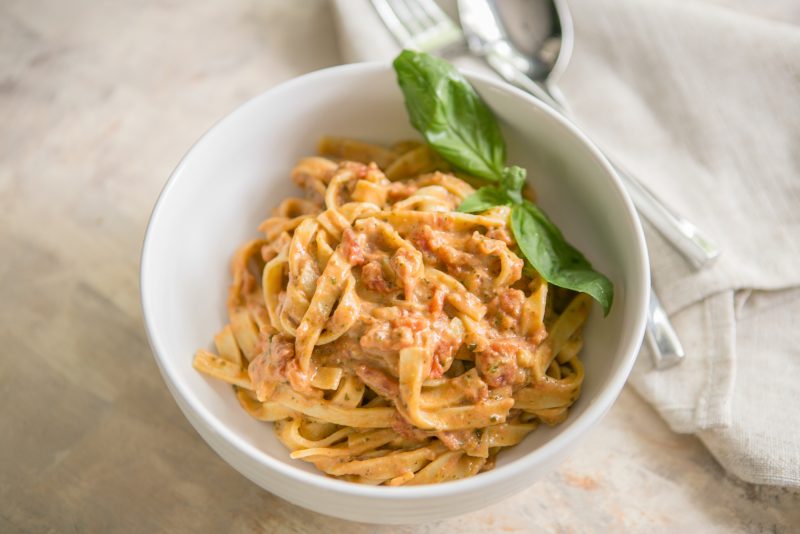 I forgot about this recipe for a long time, but lately I've been wanting to make it again. This time around, I used my favorite pasta sauce, which is the Tomato Basil sauce by Market District, from our local grocery store – Giant Eagle. You can use any tomato sauce that you would like with this recipe, but a tomato basil sauce lends well to the flavors in this recipe since we are adding pesto.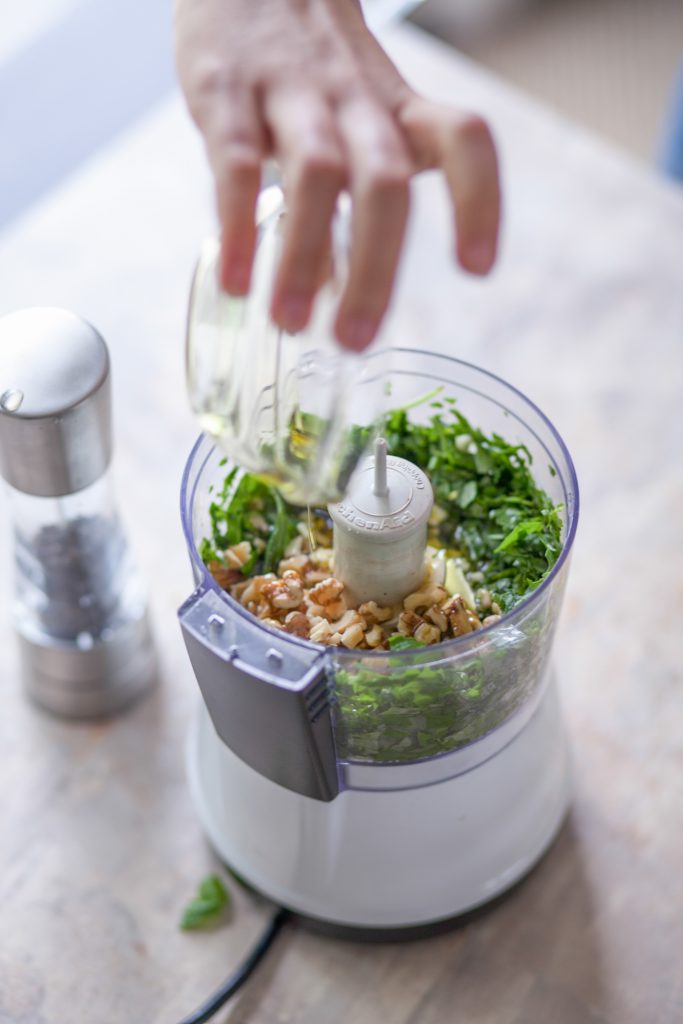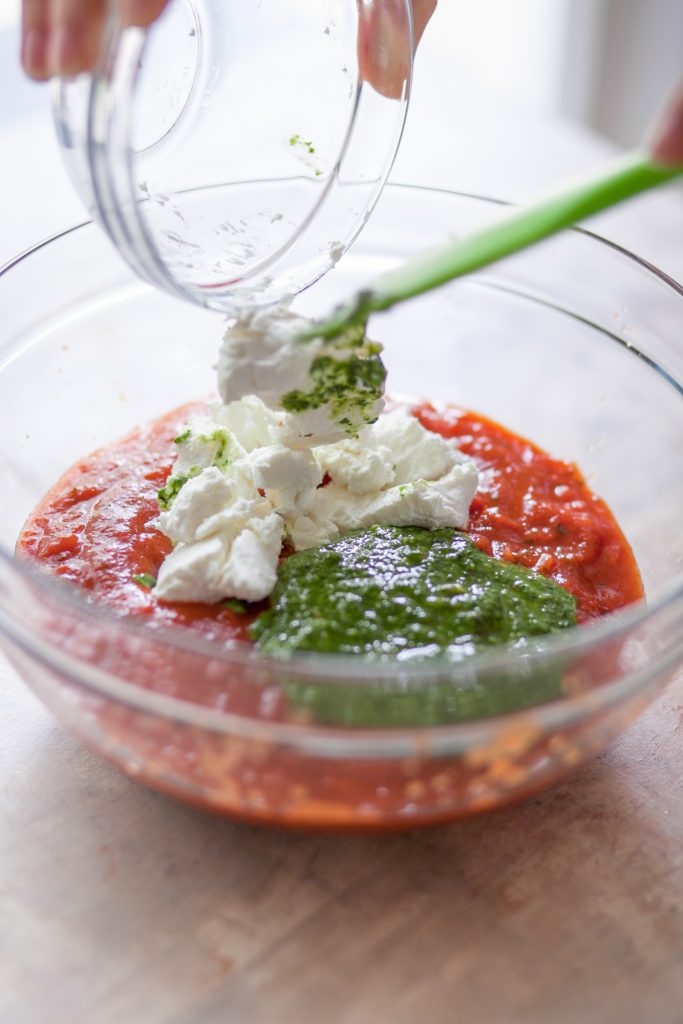 This recipe comes together really easily, especially if you already have the pesto made ahead of time. All you need to do, is heat the sauce in a saucepan over medium heat. Add about 1-2 tablespoons of pesto, and 4 ounces of goat cheese. Once the sauce is combined and hot, top it over your choice of noodles. We used Cappello's pasta for this recipe, but you can also use zucchini noodles, or rice noodles!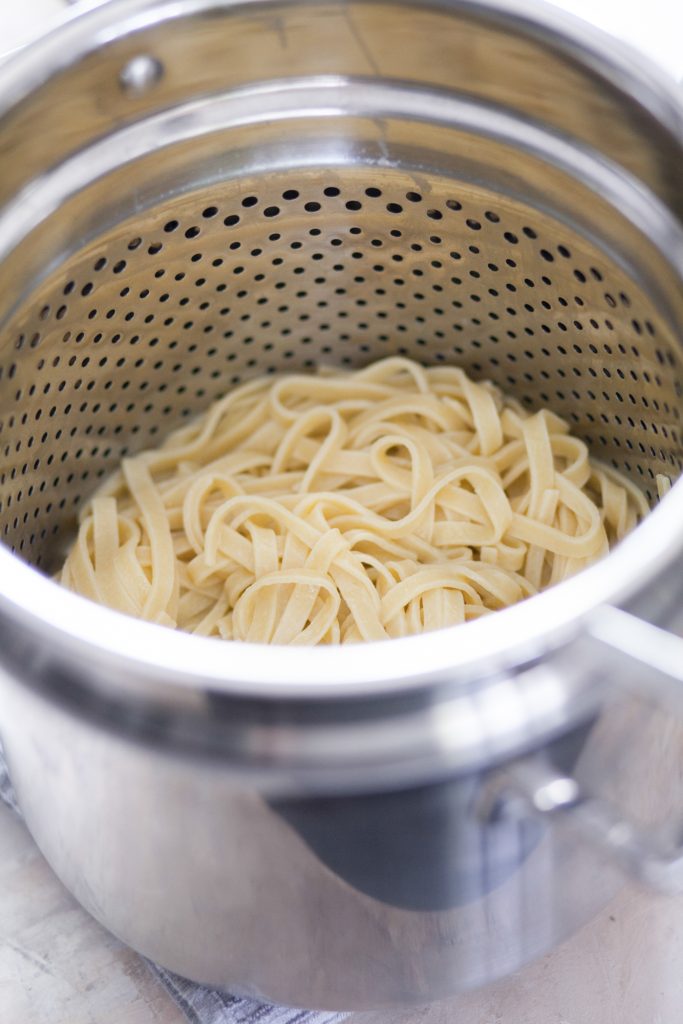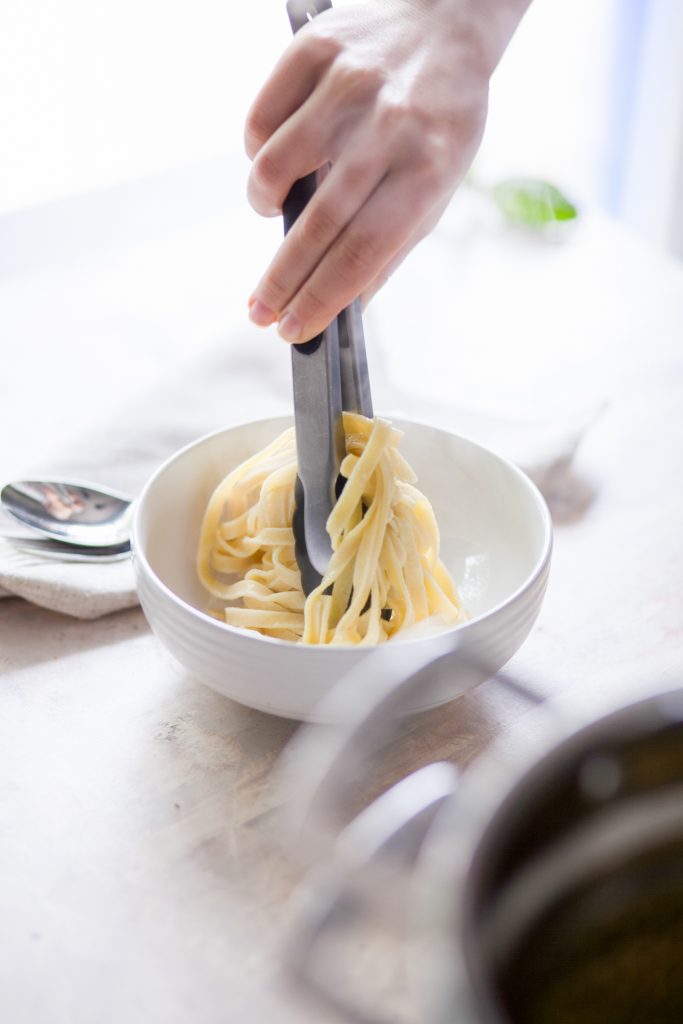 Bill also added leftover grilled chicken that we seasoned with our Super Gyro blend, and that was delicious as well. I hope you guys enjoy this recipe as much as we do.
-Hayley