Who here has been following us from the beginning? Do you remember our first fall blogging, and the recipe for Pumpkin Spice Squares that I made? They may have tasted good, but they were not cute, and neither was the photo of them. We've come a very long way with our recipes and our photography, and I kind of love looking back at some of our first photos. We were so proud of those recipes and photos, and thought they were our best work then! (Well, at the time they were! -Bill)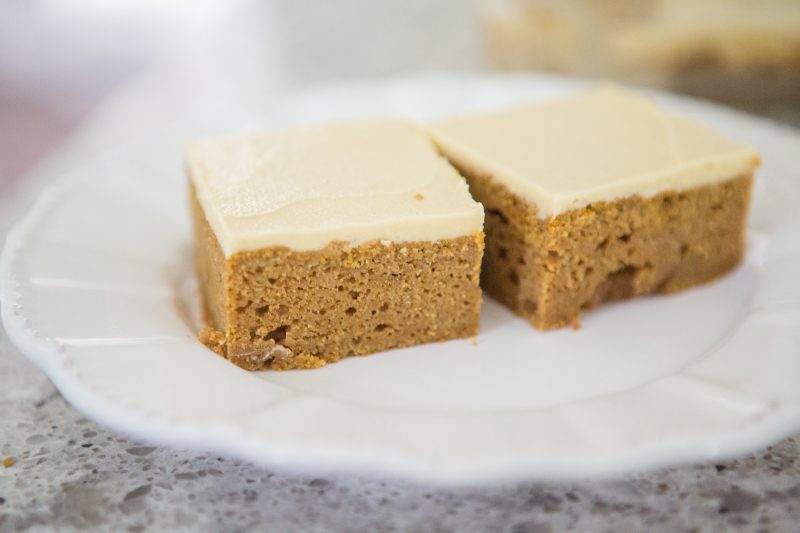 Things look and taste pretty different around here now, but that's what happens when you learn and grow. I actually didn't intend to remake that old recipe, but I was planning on making a pumpkin cheesecake instead. We went to Whole Foods to get the ingredients, but they didn't have what I needed, so I decided to make Pumpkin Bars instead!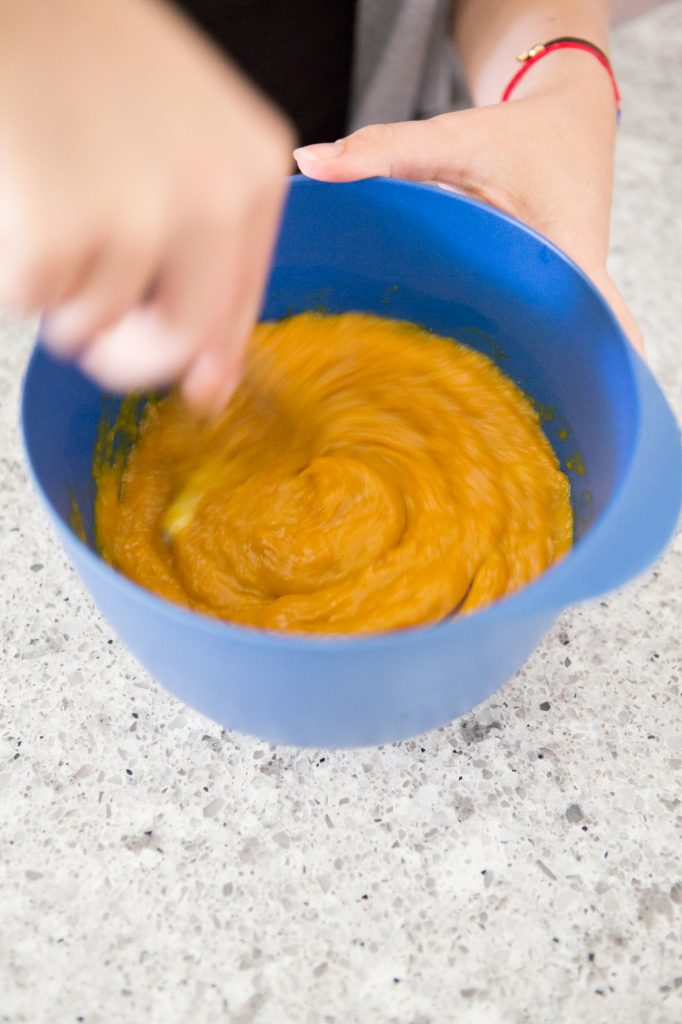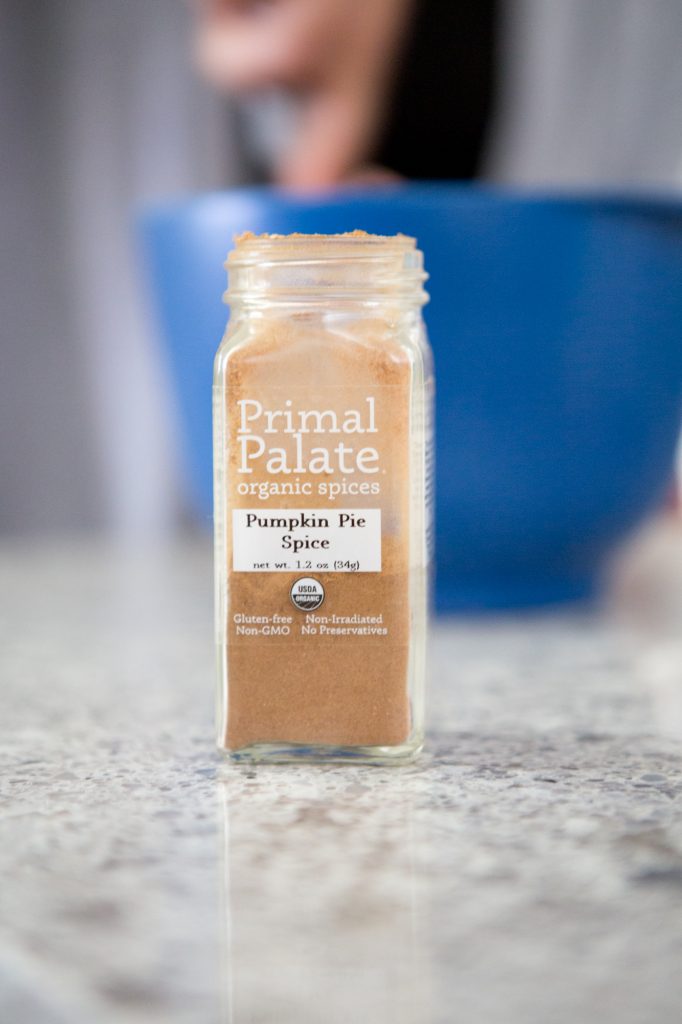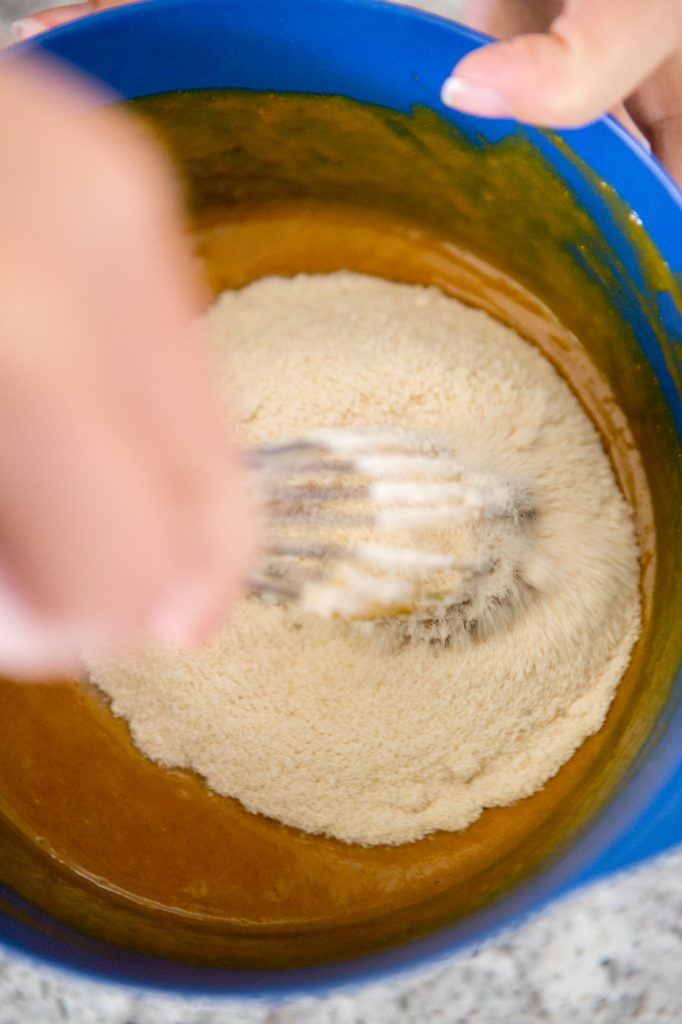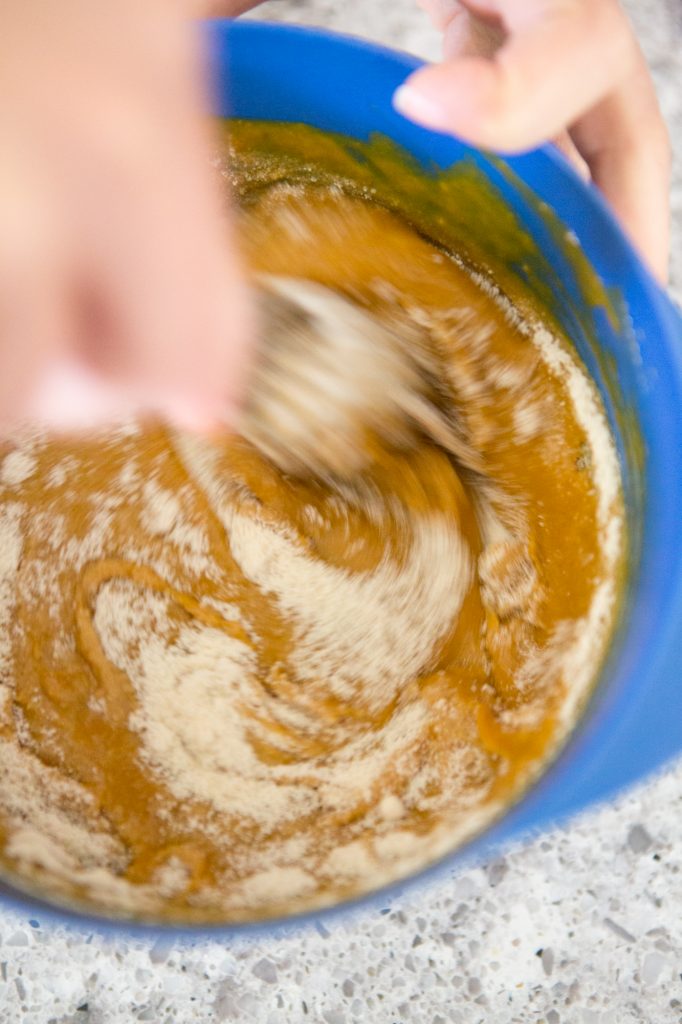 It's so fun to make recipes like this now, and get to use the spice blends that we created ourselves! I wish I could go back in time to the me that was baking up those Pumpkin Spice Squares and say, "Wait until you see what you get to cook with in a few years!" Our blends are made in frequent batches, so they are very fresh, and very flavorful. I love getting to use our fall blends for fall baking. It really makes a big difference using fresh blends!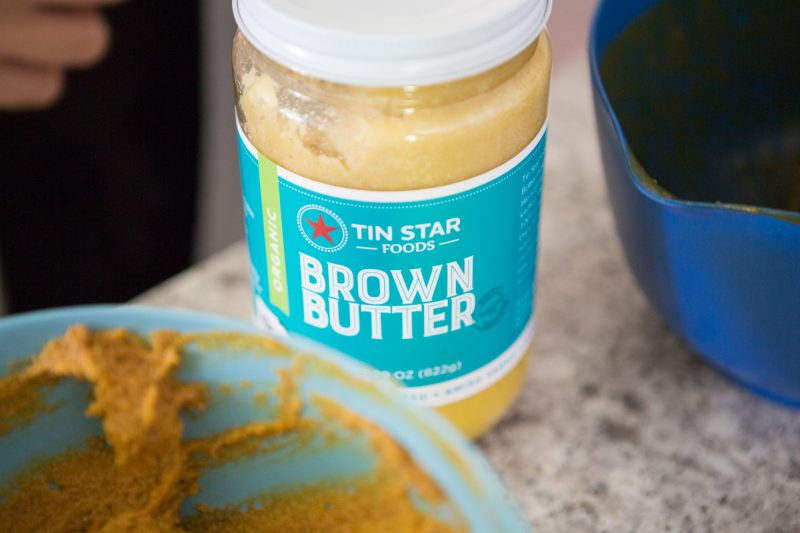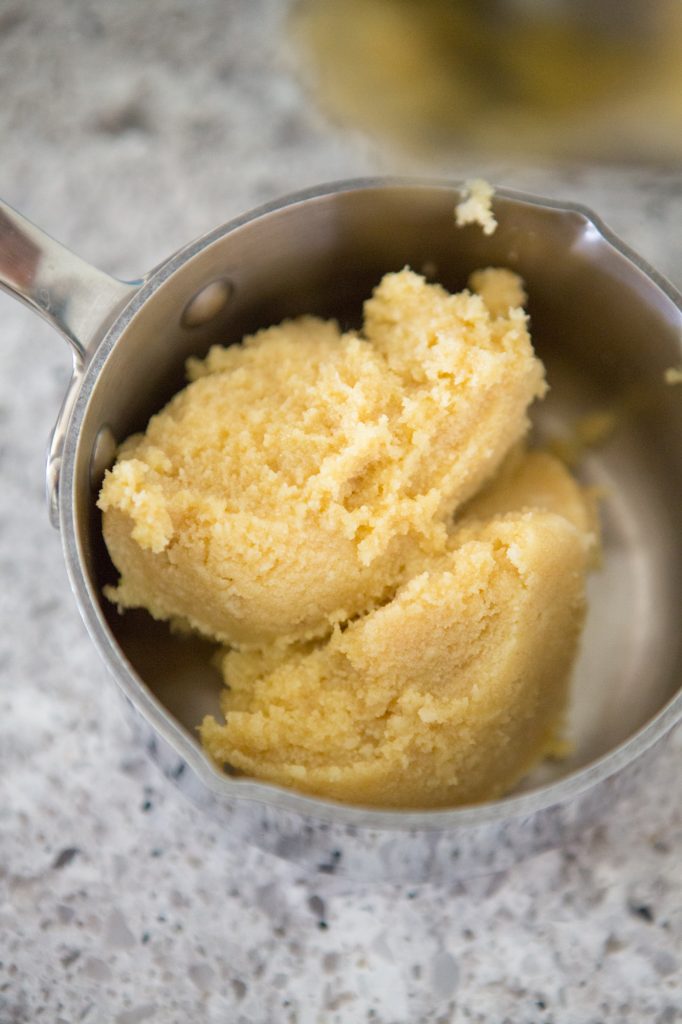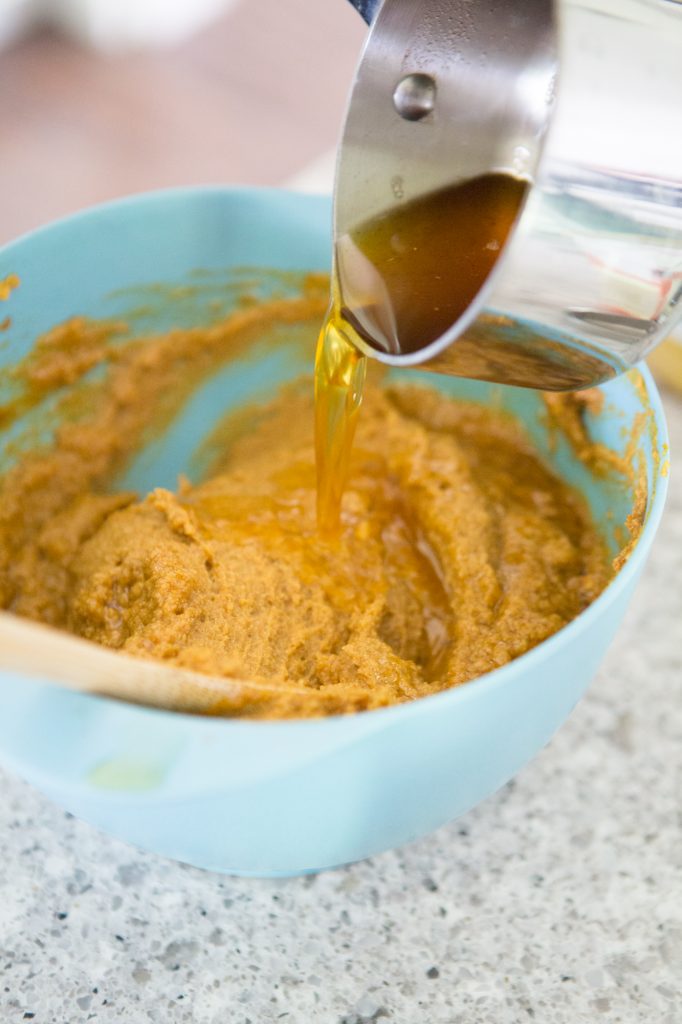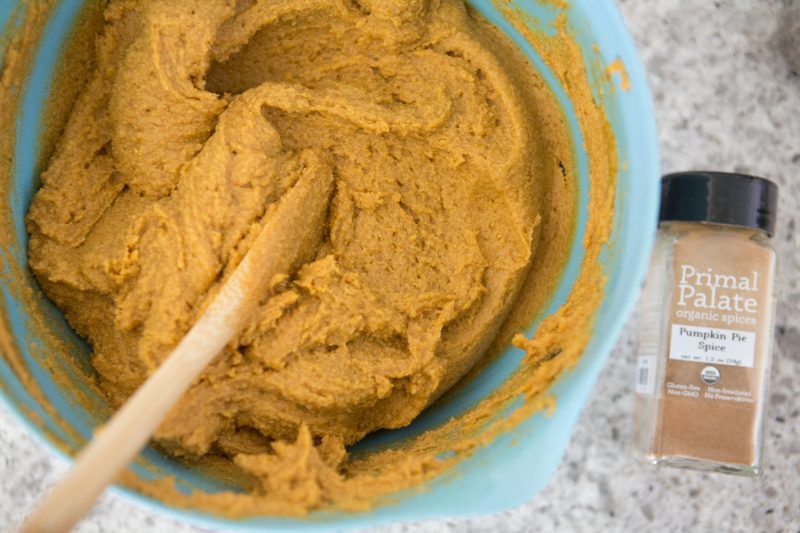 This recipe makes a batter that bakes up to a cake-like consistency, so feel free to get creative and make muffins, or cakes out of this batter!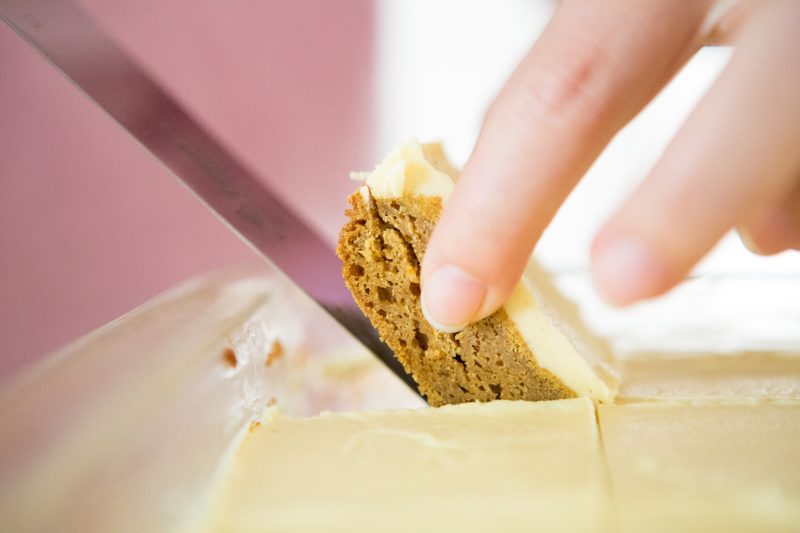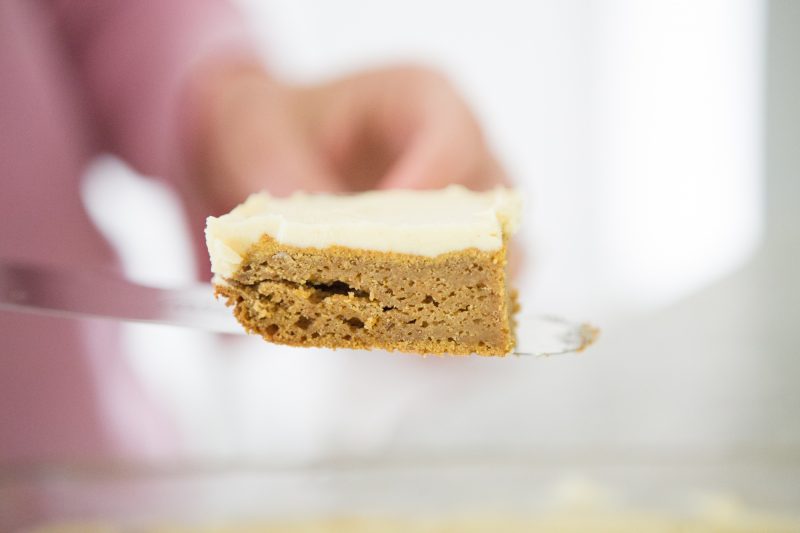 For the topping, I wanted to make buttercream frosting. I decided to make my own powdered sugar, and I used maple sugar for this. We ordered this one on Amazon, and it was very light in color, so it didn't turn the frosting brown, which was great! It also gave the frosting a wonderful maple flavor, which really makes this recipe so magical. Bill actually gasped when he went to take a bite of the first one!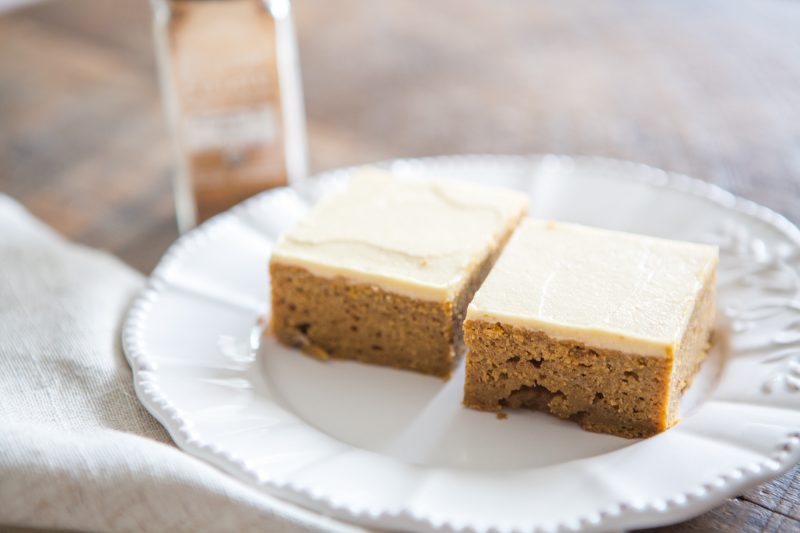 I love making pumpkin pie, but we might have to bring this recipe to Thanksgiving this year instead!
-Hayley