Readers of Primal Palate are likely no stranger to the delicious creations of Russ Crandall. His rise to being a prominent figure in the Paleo community had unusual beginnings. In his mid 20's, Russ suffered from a stroke, and then a few years later, found out he had a rare autoimmune disease called Takayasu's Arteritis. He underwent a seemingly crazy surgery for pulmonary resectioning, which could have left him for dead. Fortunately, a few years down the road (after feeling "elderly" by age 28), Russ found the Paleo diet, which significantly helped to reduce his inflammation markers. He instantly became fanatical about eating Paleo, and started The Domestic Man, which chronicles his cooking endeavors. Beyond the incredible story of how that all came to be, I just wanted to add that Russ is an incredibly talented cook and wonderful friend (in real life) to us, and we are so lucky to call him a friend. So with all that in mind, we'd like to introduce you to his sophomore release: Paleo Takeout.
By the time  this book landed on our doorstep (two of them, actually), the buzz was already palpable all over social media sites about this book.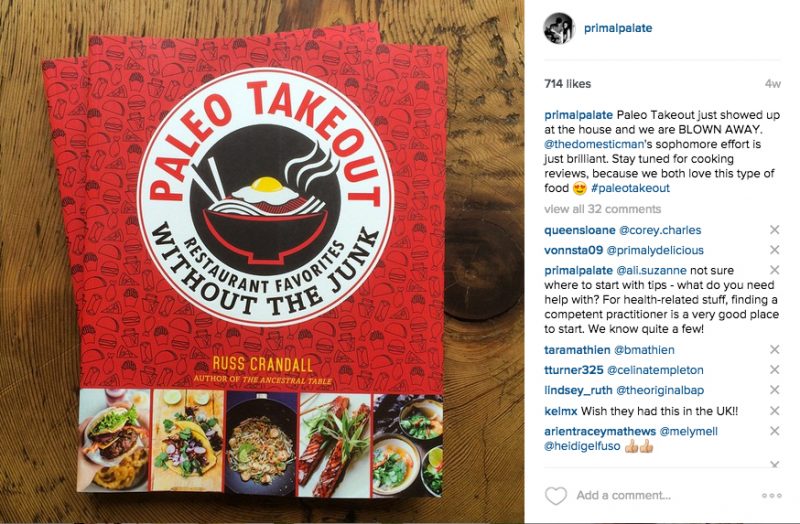 From the moment we opened it up, we could see it was well deserved, too. If you don't own The Ancestral Table  then you're in for an unexpected treat reading the background of every dish in Paleo Takeout. To me, this is my favorite part about Russ's books: the culinary history lesson he provides. The only thing better would be if Russ led an actual Gastro-tourism group on international travels. (Hey Russ, if you do that, count us in!)
Being friends of Russ (and his family) has it's perks, for sure. When I got the book, I texted Russ to see which recipe he thought we should try. My only hope was to find a recipe that we could try out our new spices, because it would be fun to give them a run on a new recipe. We thought the flavor profiles in the Healing Pack would be a great fit for the international cuisine in Russ's book, and there was no shortage of possibilities!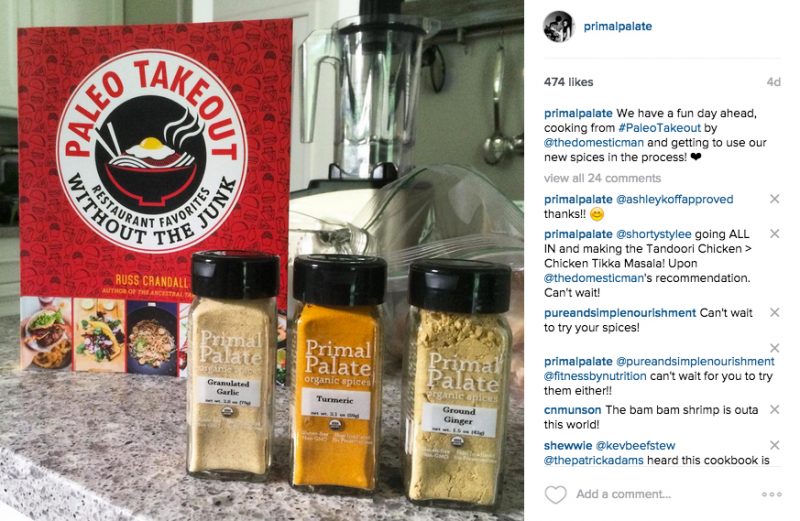 (read all about our new line of 100% organic spices!)
His suggestion was to make the Chicken Tikka Masala. I had poured over that recipe during my first pass through the book and it immediately looked both intriguing and slightly intimidating. I was wrong to feel intimidated about it, as it turns out: the recipe is quite easy, just takes a little time. As fellow authors, we always make a habit of reading the recipe fully through before starting, just so there are no ugly surprises while cooking. There's nothing worse than that. So we gave it a read, and headed off to Whole Foods with Paleo Takeout in tow.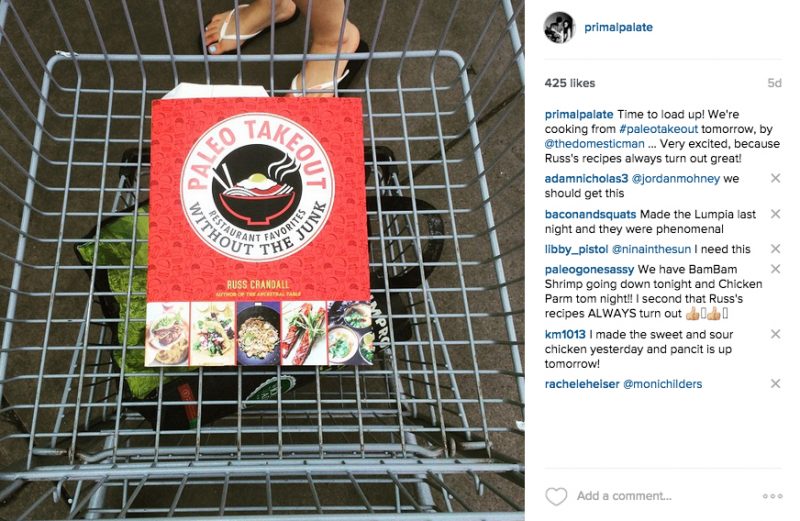 As it turned out, we had a lot of ingredients already on hand, which I LOVE about recipes. If we already have a lot of it, it also means "very little waste." One variation of this recipe is to make Tandoori Chicken first, and then use it for the Chicken Tikka Masala. I liked that idea, so that's the route we took. The first thing you do is deeply score your chicken, and make a marinade for it. I think I went a little TOO deep on the scoring, but the chicken turned out to be really flavorful and tender, so maybe it was fine after all!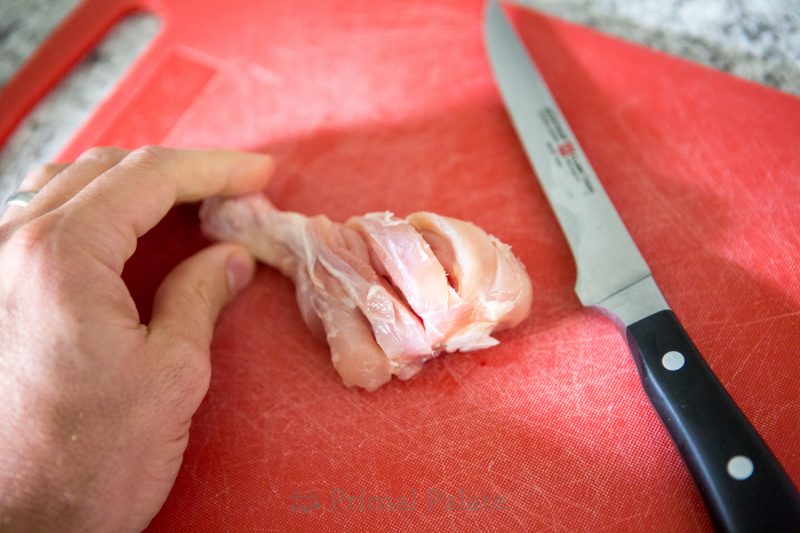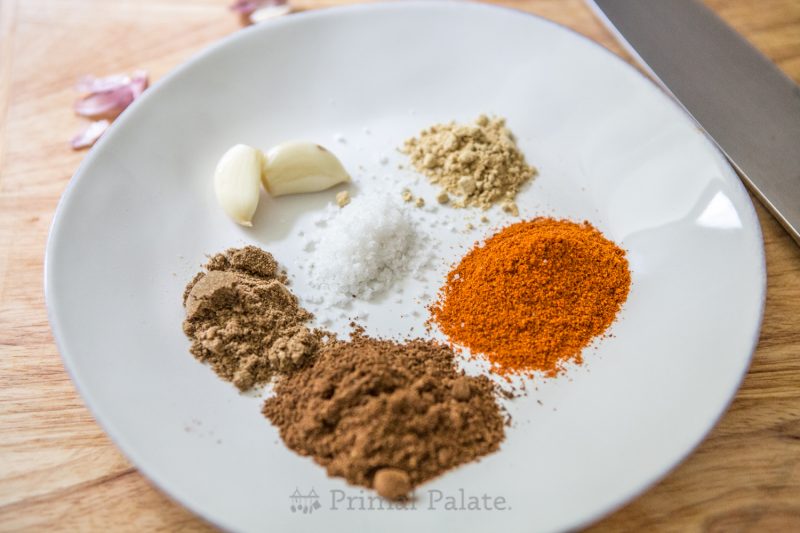 We got to use our own Ginger in the marinade, and it was superb!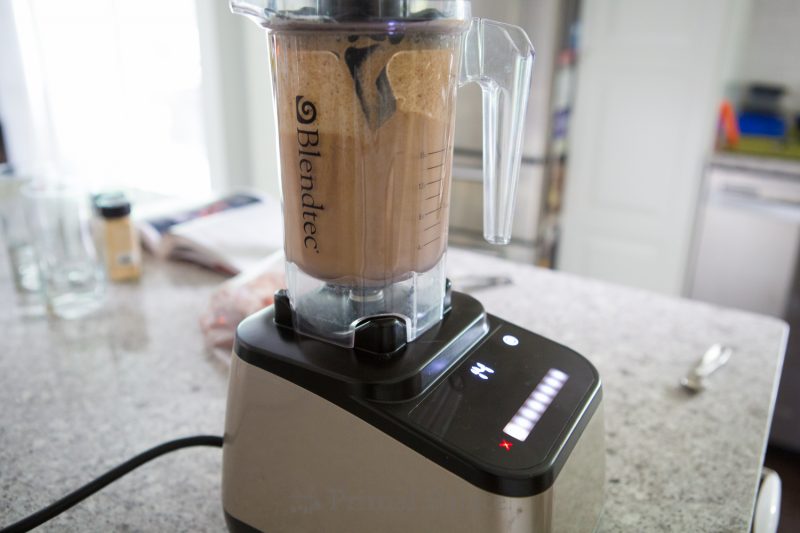 Then we whipped it all together in our Blentec (with Twister Jar)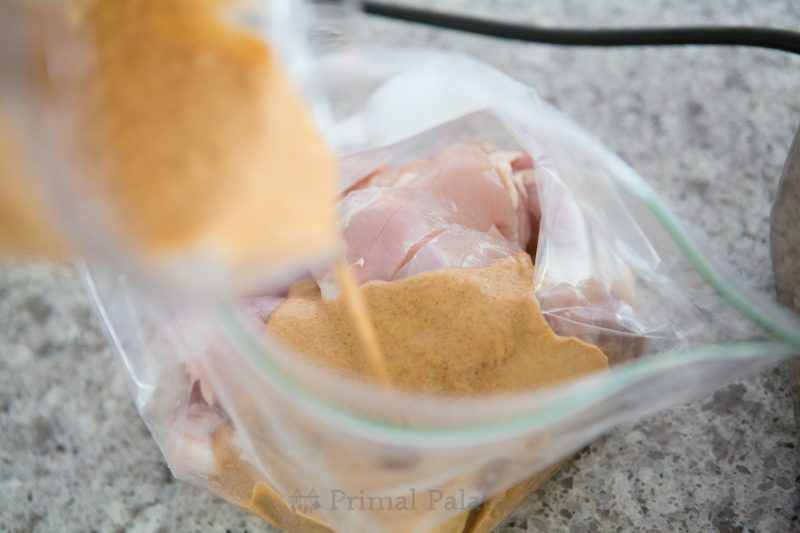 Then we let the chicken marinade in the fridge for about 5 hours.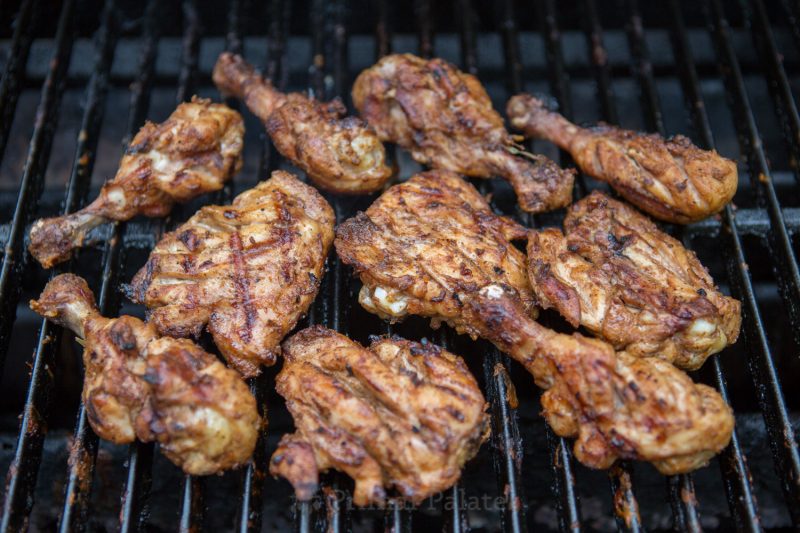 The finishing move is to grill the chicken, on high for a little bit, then low and slow to finish. We were supposed to brush it with Ghee, but I forgot to do that. Admittedly, I go into autopilot mode when I'm grilling.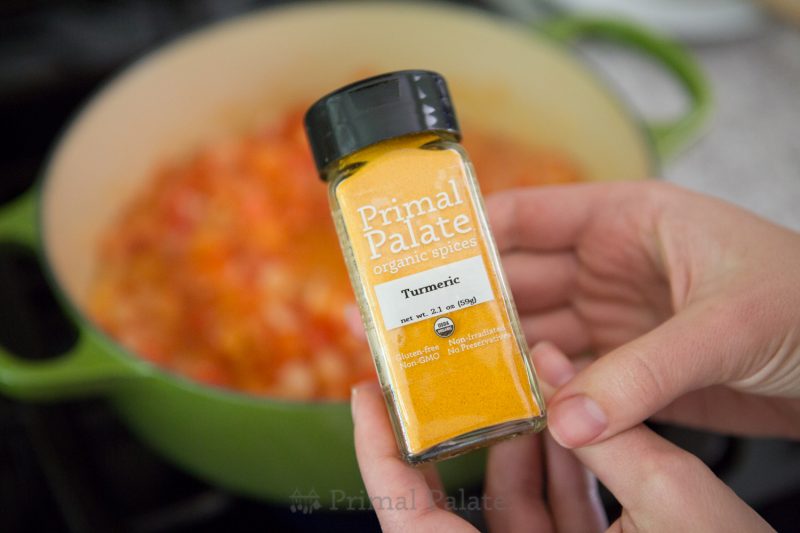 Once the chicken was grilled, we shifted our attention to making the curry for the Tikka Masala. Russ's recipe calls for Turmeric, so you can bet we used our own! (Get yours here!)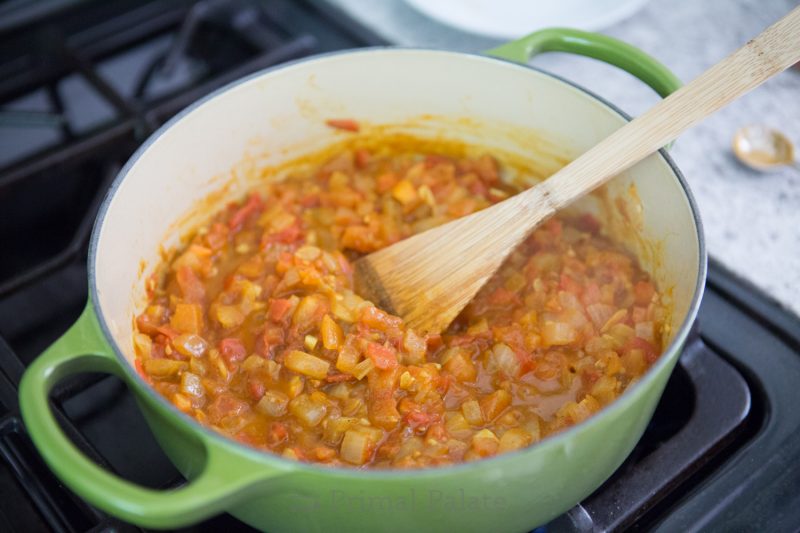 The curry is so straightforward and easy to make. Don't be intimidated: all you're doing is simmering some diced vegetables and spices, along with broth and coconut milk (or heavy cream if you do that.) All it takes is some time and patience!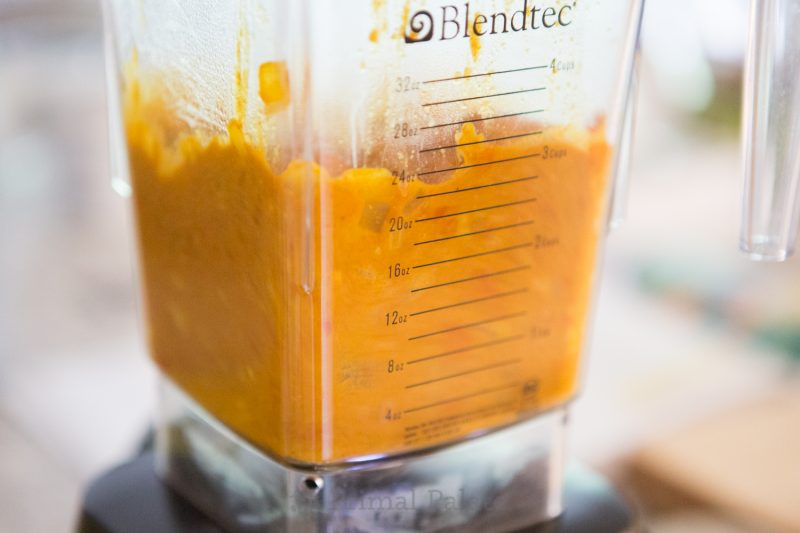 Again, whip it all in the blender for super smooth consistency.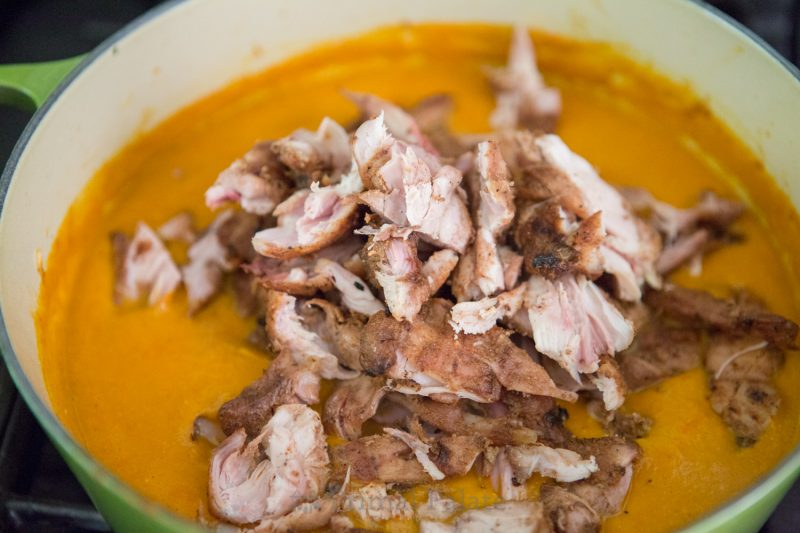 Then in-goes the cut up chicken. We gave it another 5 minutes to fully heat up.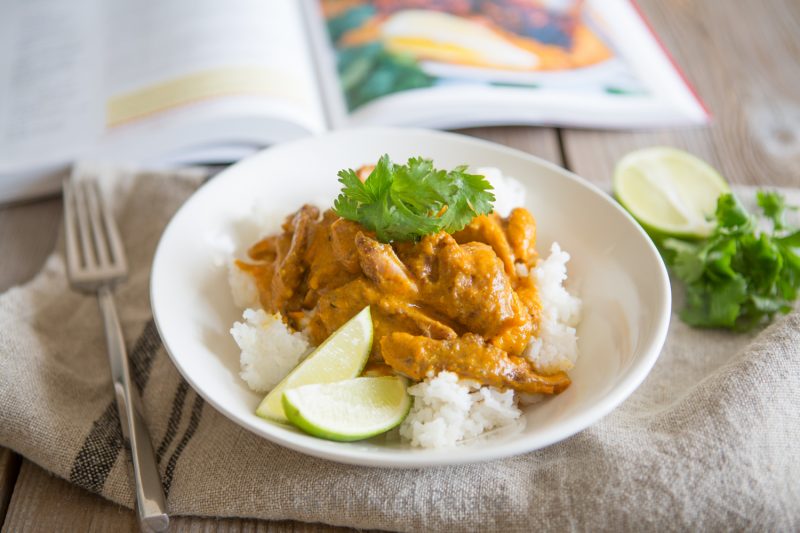 And there you have it! We paired it with white rice (for mine) and cauliflower rice for Hayley's dish. Topped with a pinch of cilantro and a generous splash of fresh lime juice. It was so incredible!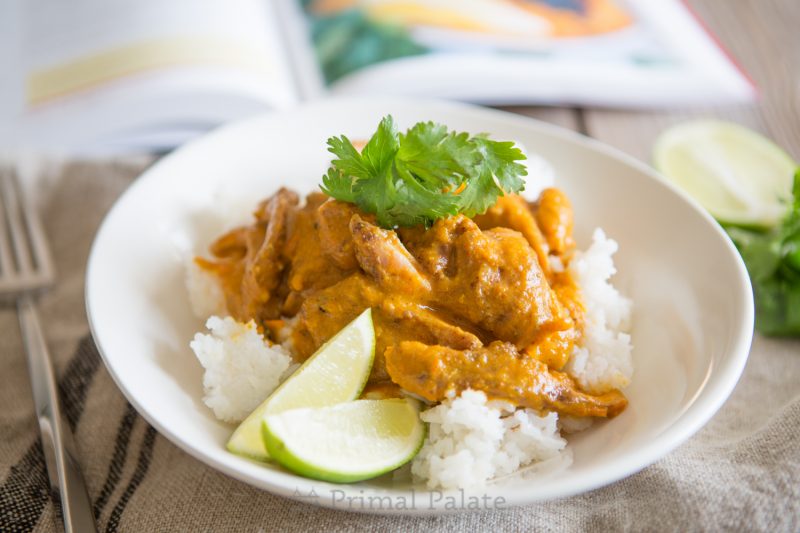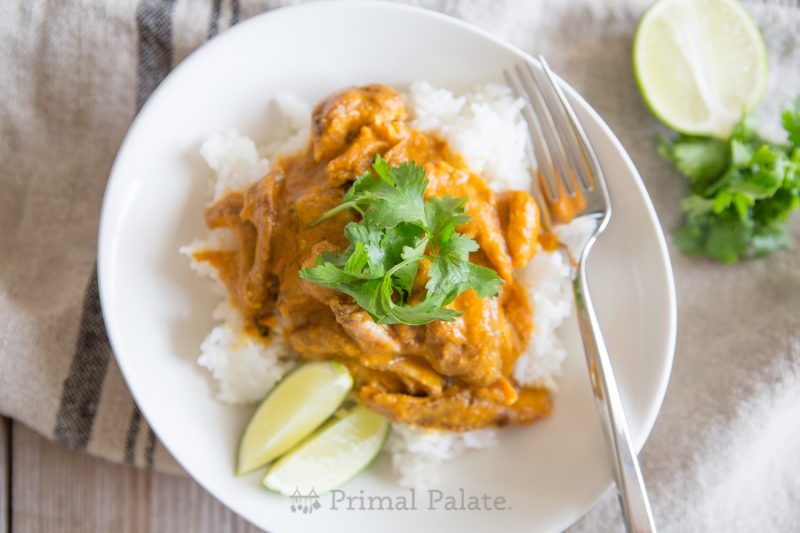 Paleo Takeout isn't just Indian and Chinese food – it really runs the gamut of favorite dishes from many different cuisines. Here are some of the dishes you can find in this awesome book.
Chicken Teriyaki, Korean Fried Chicken, Ramen (the traditional kind!), Egg Drop Soup, Fried Rice, Spring Rolls, Moo Goo Gai Pan, Moo Shu Pork (trying that one next!!), Chow Mein, Pad See Ew, Pad Thai, Pho, Pizza, Wings, a multitude of burgers, Chili Fries, Chicken Parm, Gyros, and a giant section of sauces, condiments, and sides in the back of the book.
Recipes include prep and cook time, as well as serving sizes (all appeared to be accurate on the recipe we made, so that's a good sign!) Plus Russ includes substitutions for types of ingredients that are known to be problematic for some.
We think this book is a real winner (hence the glowing review). So if you decide to get it, it is IN COSTCO right now (along with our 2011 release Make It Paleo), so maybe head over and grab two for almost the same price as one at cover price. You can also get it on Amazon HERE (affiliate link), and your purchase through this link supports all the fun free stuff we do here at Primal Palate.
We hope you enjoy Paleo Takeout. Cheers!
Bill & Hayley