Part 5
If you're just joining us, we've gotten to the good part – THE END! Catch up with previous parts: (Part 1)  (Part 2)  (Part 3)  (Part 4)
Or if you'd rather just WATCH the video, go for it!
Day 9: Pompeii and Naples
The final day of the trip was highly anticipated because we were going to visit Pompeii. Perhaps everyone knows the story, but Pompeii was destroyed in 79 AD during the eruption of Mt. Vesuvius. If you watch the video, you'll get a much better account of the disaster from Marianne, who is nearly an expert on all-things Pompeii.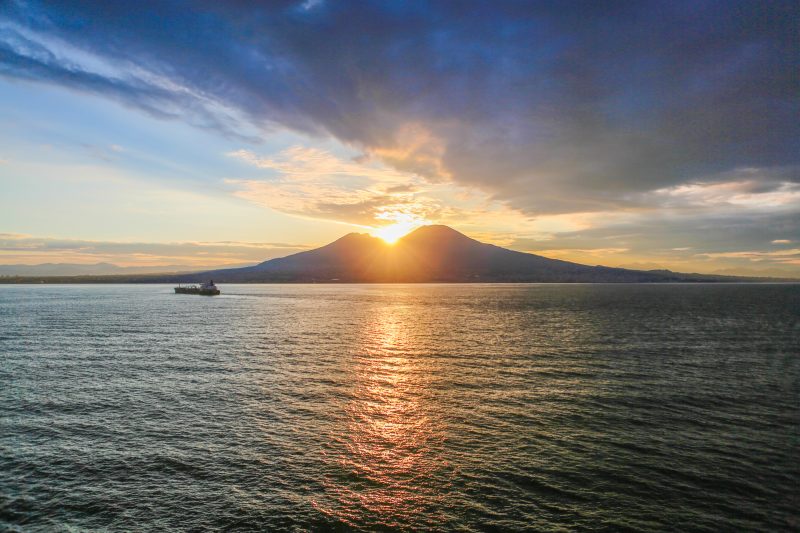 As in many other ports of call, we hired a driver to take us from the port to our first destination. During the drive, Marianne picked up the microphone on the small bus (large van?) and lectured the group for the entirety of the 30 minute drive. This is where some of the audio in the video came from.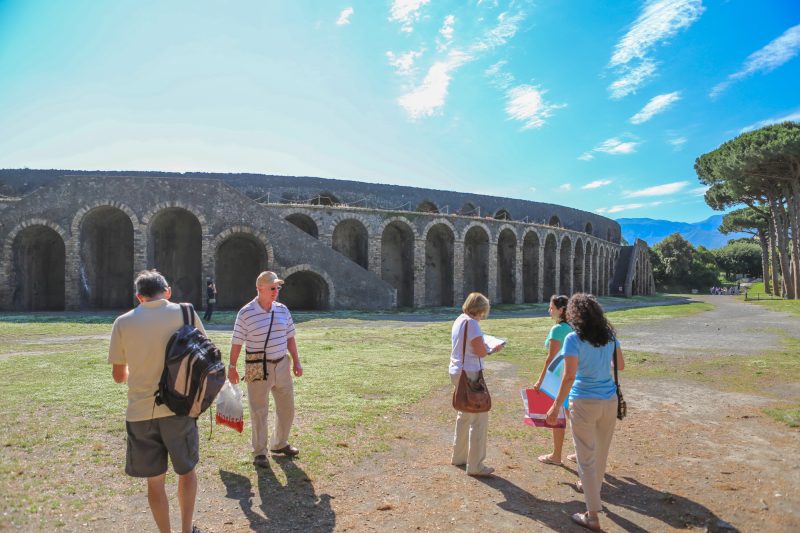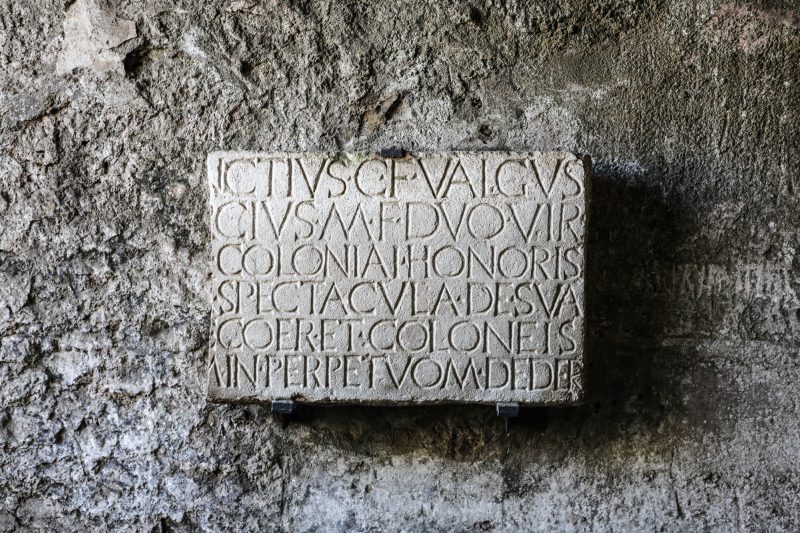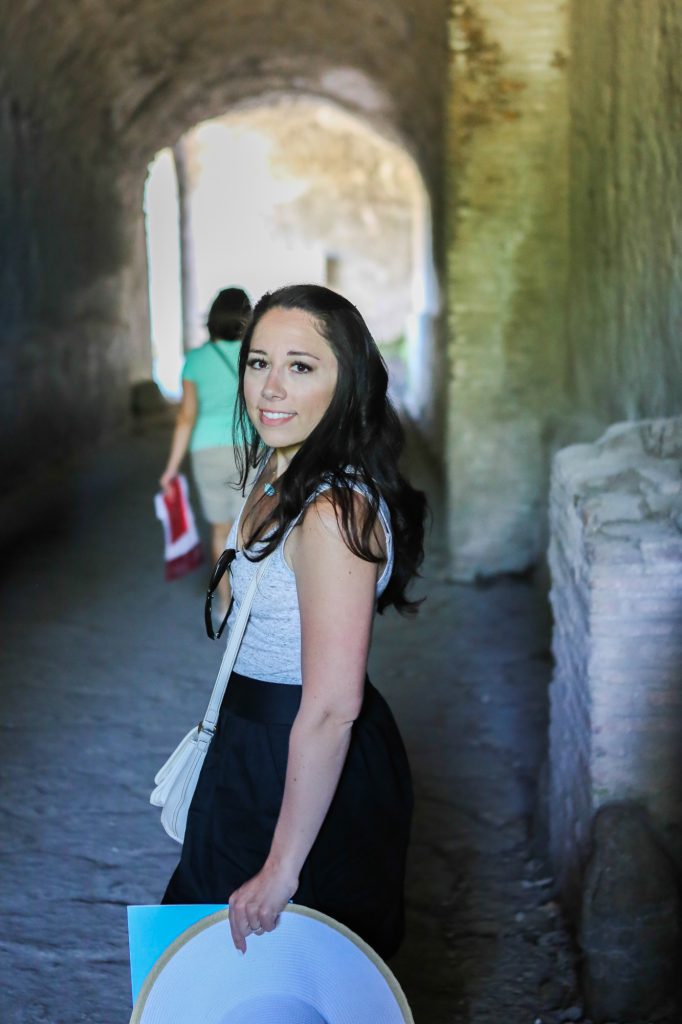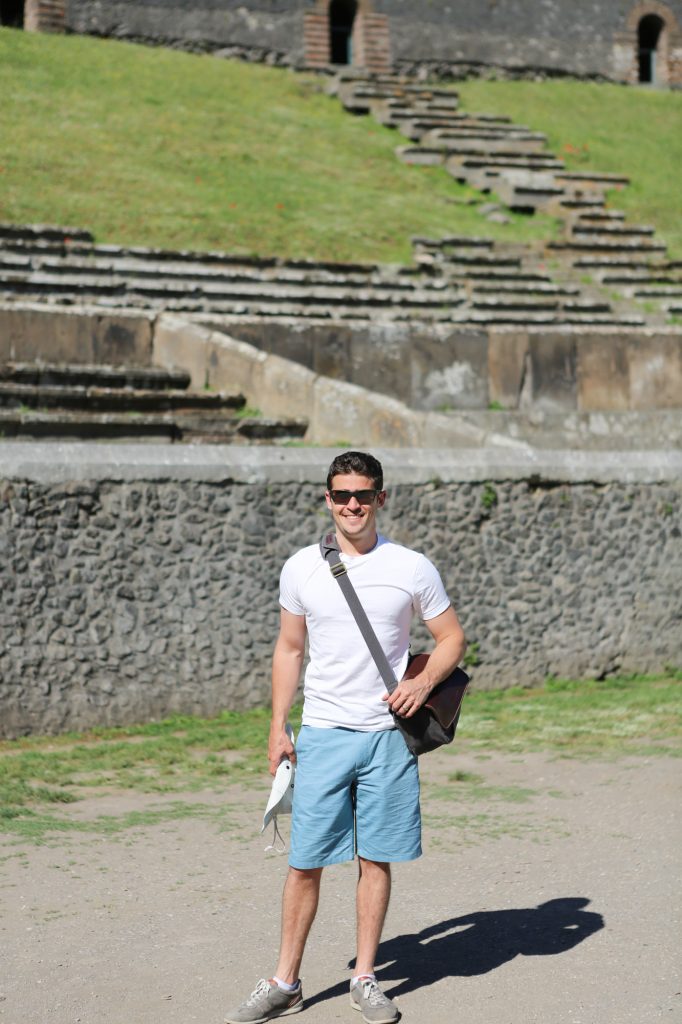 Now, we're going to share a little secret about how to efficiently see Pompeii: enter via the Amphitheater gate. Nearly all tour groups and tourists enter by the same gate (which I believe is the port gate). This means you're moving with a crowd the entire time. If you enter via the "back door" – you get to see parts of Pompeii completely alone! It's amazing!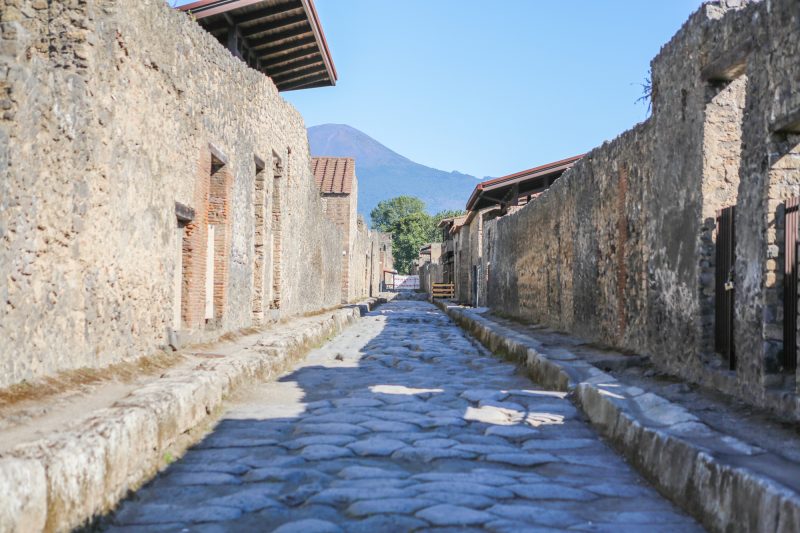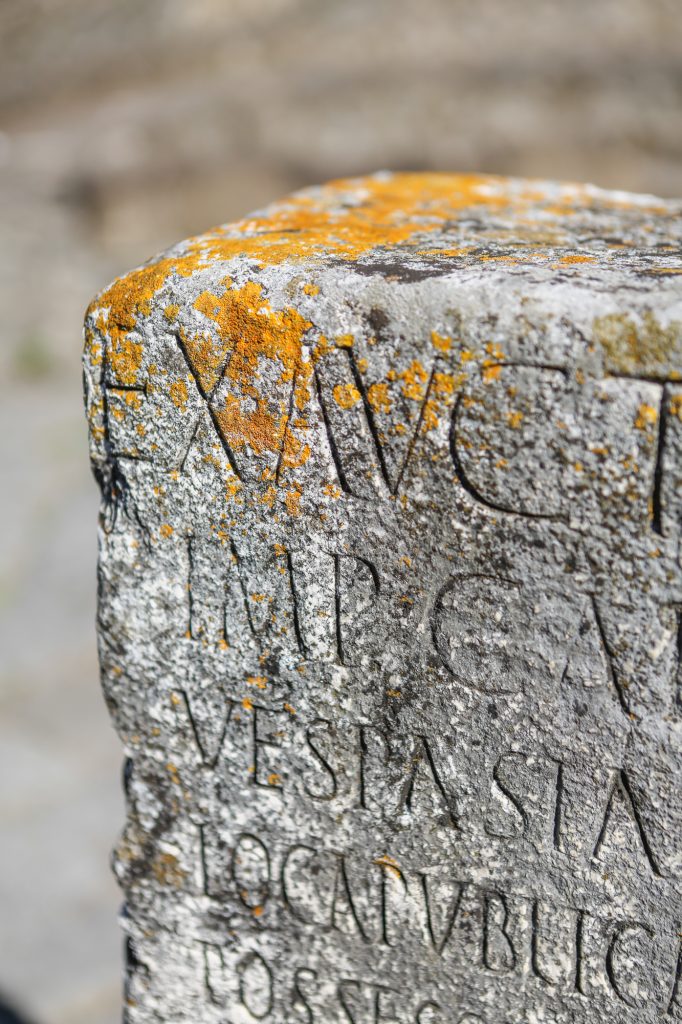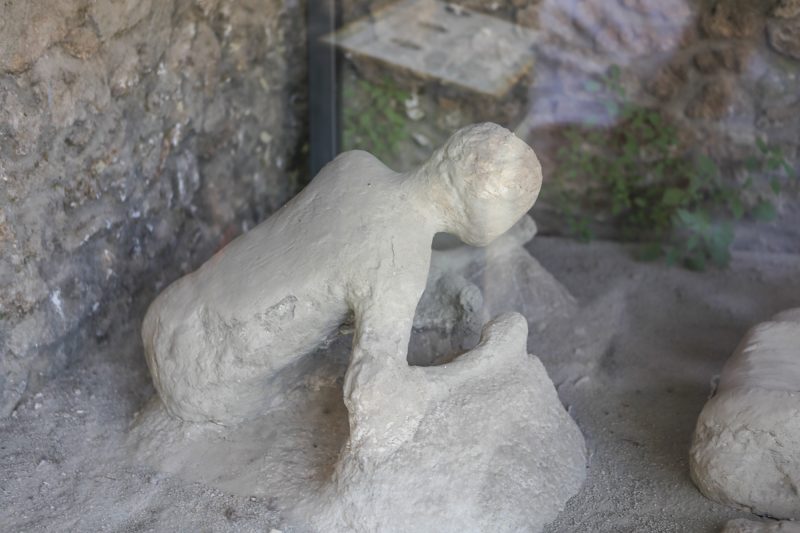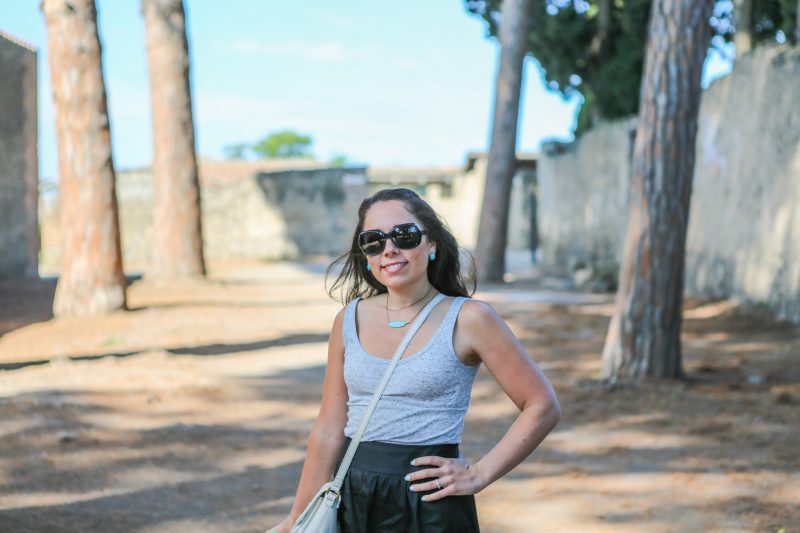 When my sister Nellie and I took Latin from Marianne in high school, we got to select Latin names for ourselves (in the first year of Latin, which was 8th grade for each of us). Nellie's Latin name is Caia. Mine is Sextus (which literally means "the sixth," but to an 8th grade boy, was just another funny name that had "sex" in it.) 30-year-old-Bill wishes he could go back in time and perhaps pick a more appropriate name, but such is life. I'm still "Sextus" to Marianne. My brother in law Chris is "Quintus" meaning "the fifth" which is appropriate, because he's the 5th child in his family. Now, Hayley did not have a Latin name and for a long time, nothing really jumped out for Marianne. However, a few months before the trip, she was doing some research and found the perfect name: Iulia Felix.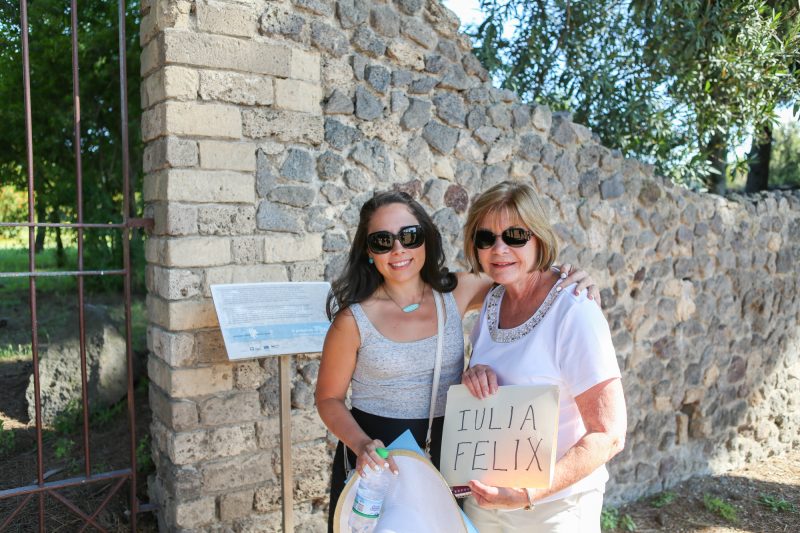 Here's why this name was perfect for Hayley: Iulia (or Julie) is her mother's name. Felix means "lucky." And Julia Felix was actually a real woman who lived in Pompeii in ancient times. She was a wealthy entrepreneur, and a patron to the arts. As we walked past the amphitheater, we came upon a beautiful villa wall with a gate, and beautiful gardens beyond. This was the house of Iulia Felix! We stopped, and after Marianne explained the historical significance to the group, she presented Hayley with her most-fitting Latin name. In a odd sort of coincidence, as we were walking away from the villa, we caught a glimpse of Mt. Vesuvius down a street and a white cloud was perfectly aligned over the peak to look like a plume of smoke. It was perfect.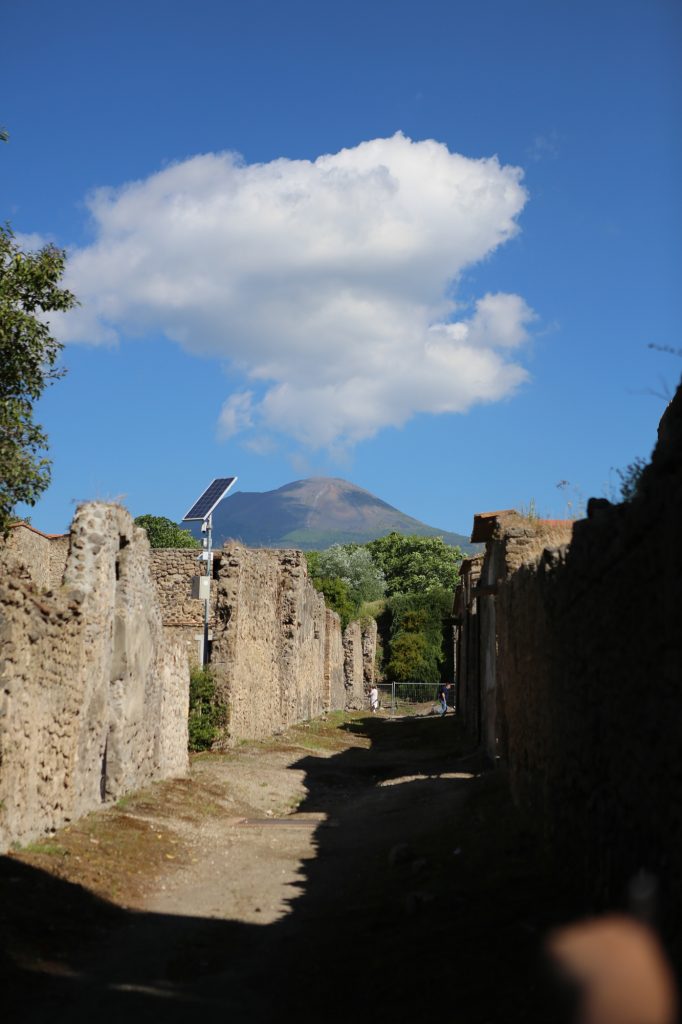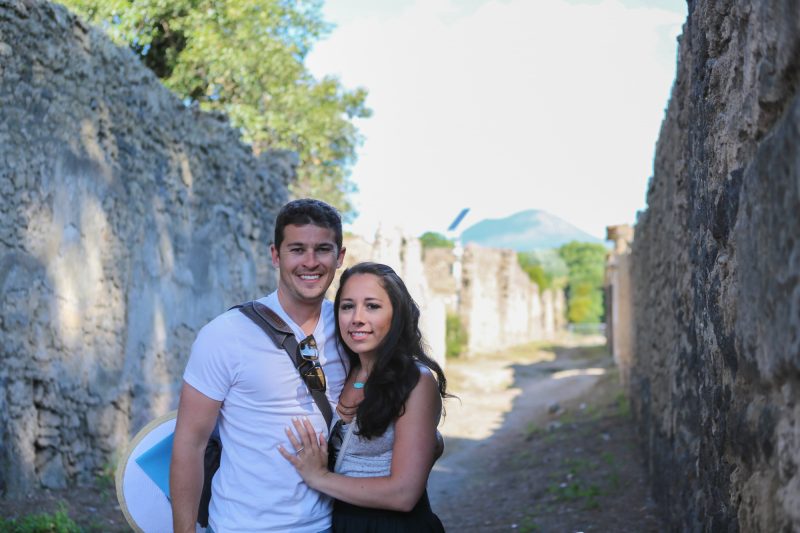 We saw many awe-inspiring parts of Pompeii after that, including some theaters, the Lupinarium (basically, a whore house, complete with paintings of what one could *ahem* 'order'. If you want to see an example of one such painting, I've posted one HERE, but be warned, it's graphic.), the forum, the house of Caecilius (for anyone that took the Cambridge Latin course, you'll know how cool that was!) and many shops.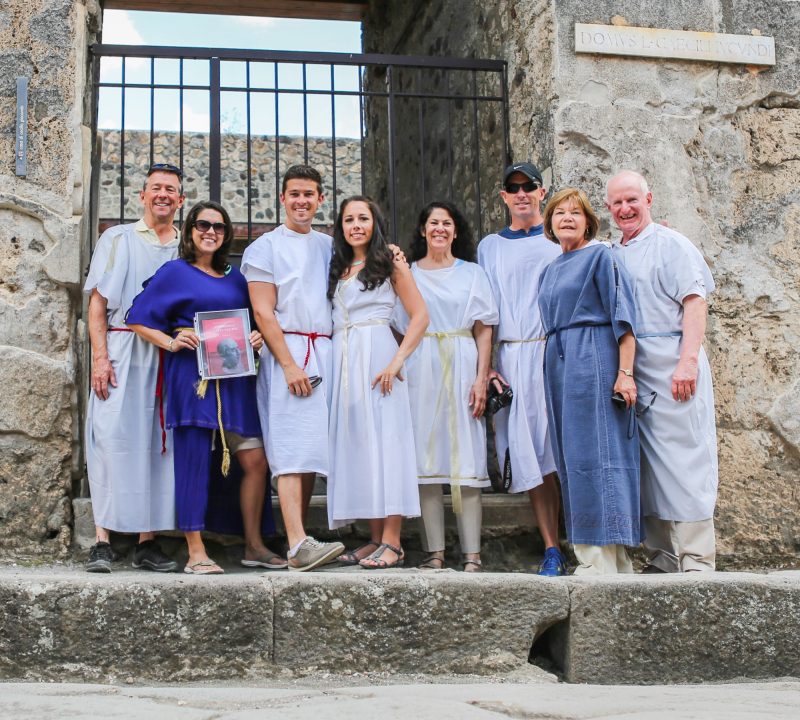 Yes, we all dressed up in Tunicas to pose in front of Caecilius' house. Ballin'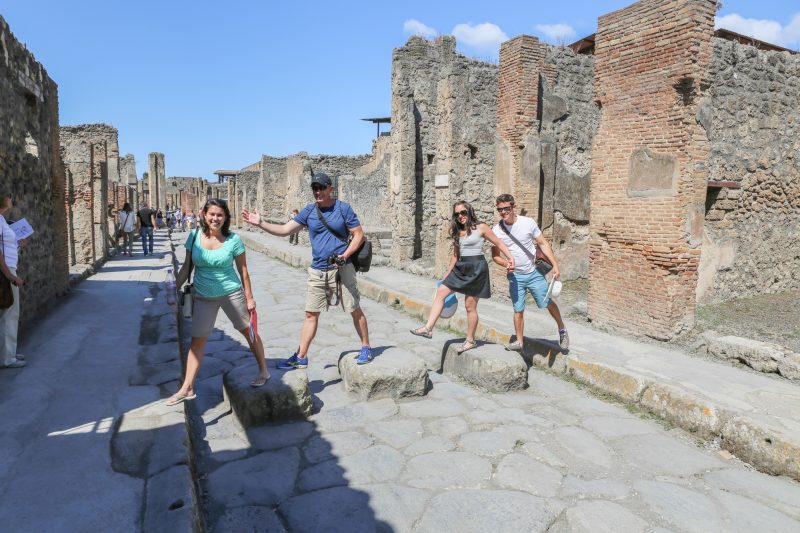 Pompeii has raised stone crossings, which allow carriages to pass, but also allow pedestrians to not step in the streets, which were usually filthy.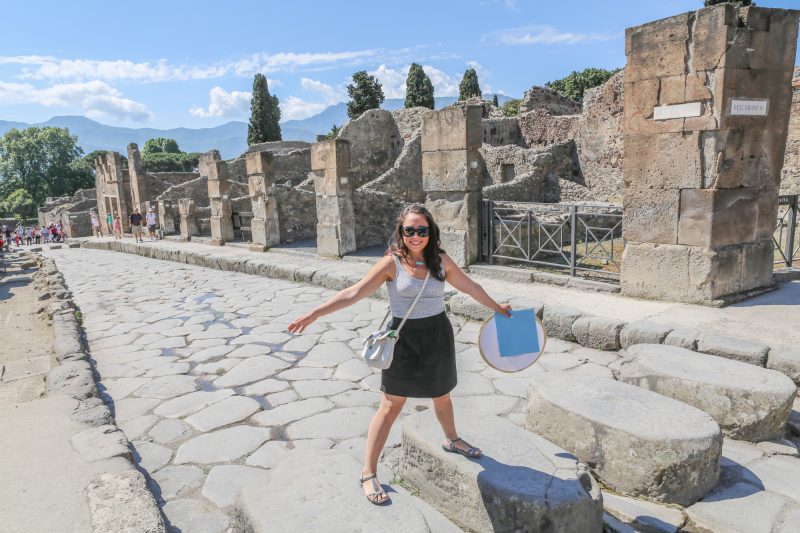 You shall not pass!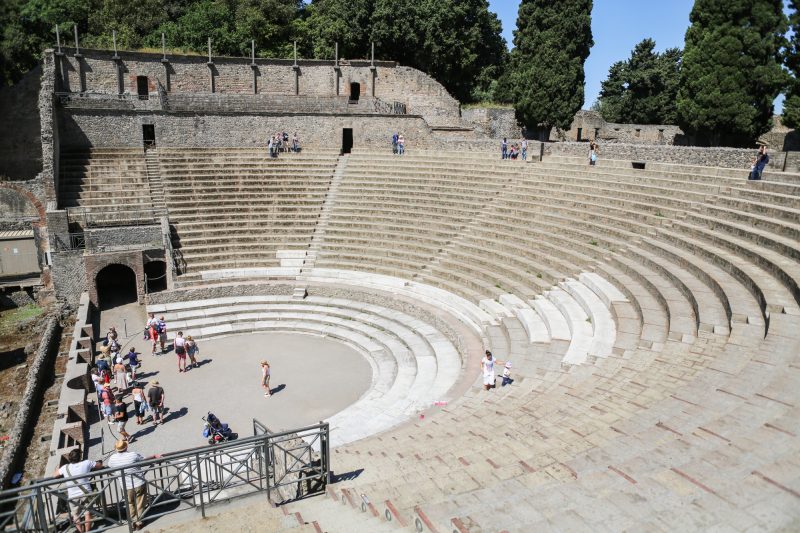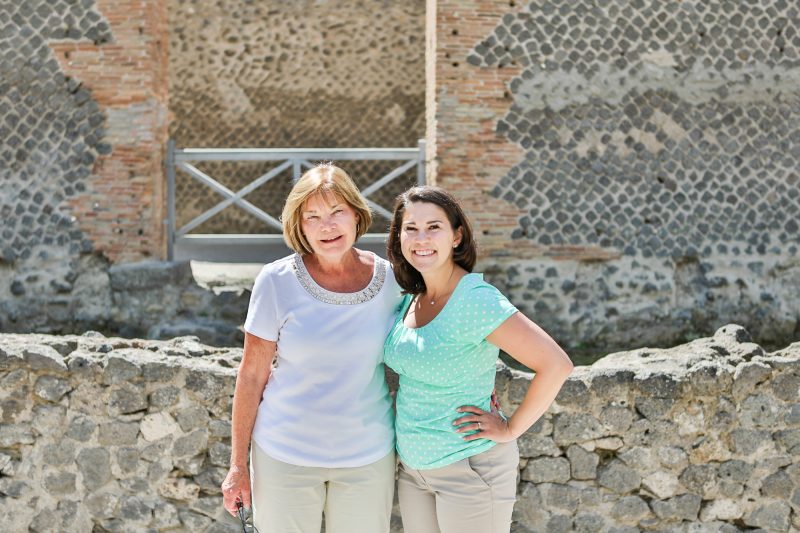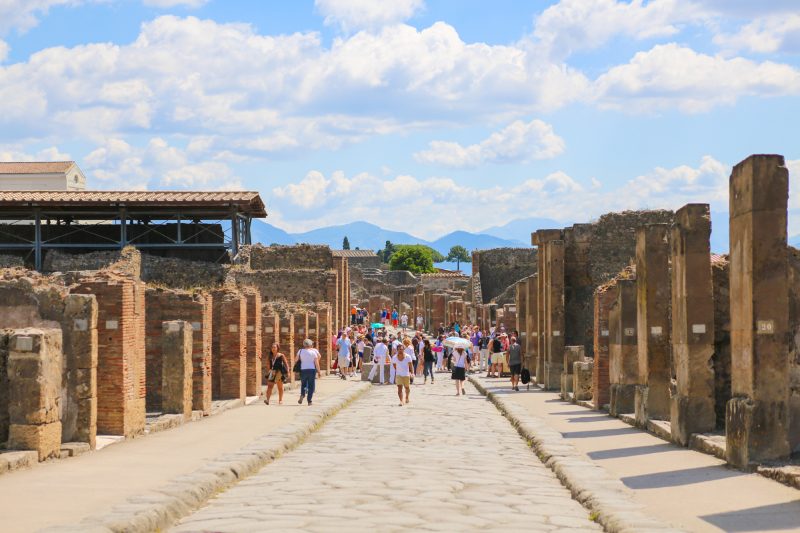 Naples, for us at least, turned out to be a little bit of a bust – and perhaps thats because we didn't have a solid game plan. One thing the group did want to see was the Naples Archaeological Museum, but 10 of the 12 exhibits were closed. This museum houses one of the largest collections of mosaics in the world, and we only got to see a handful of them, which was definitely on the disappointing side. What we did see, though, was breathtaking.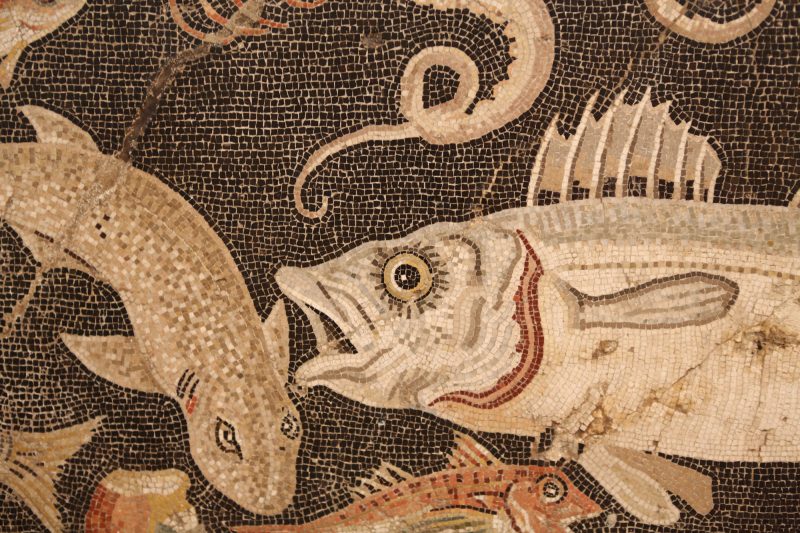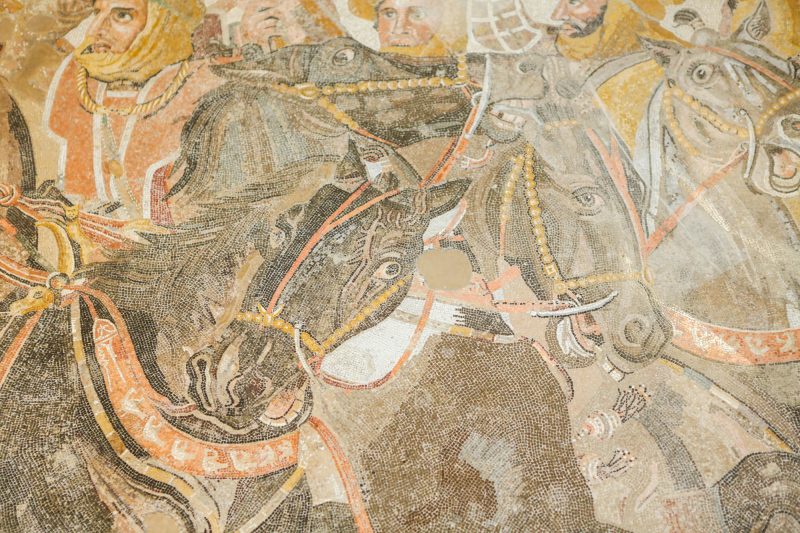 The museum also houses an amazing collection of statues. Since we were getting punchy at this point, our photos took on a unique theme.

To be truthful, we didn't love Naples, so we decided to call it "good enough" and headed back to the ship to have one last bit of time at the fabulous top-deck pool.
Before dinner, we congregated in Marianne's room, and she gave Hayley her honorary first book about Pompeii! It was really cute!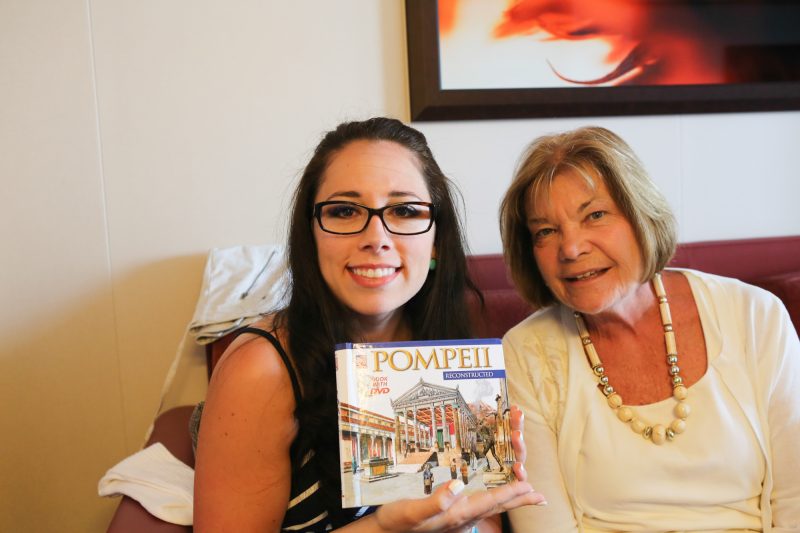 Dinner that night was bittersweet, saying goodbye to our servers whom we had grown quite fond of (Mihailo, our bar waiter, is someone we STILL keep in touch with via facebook!)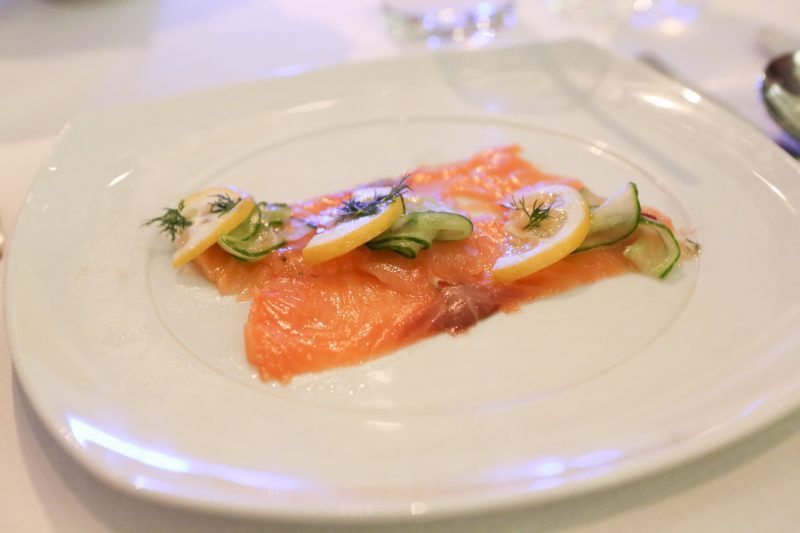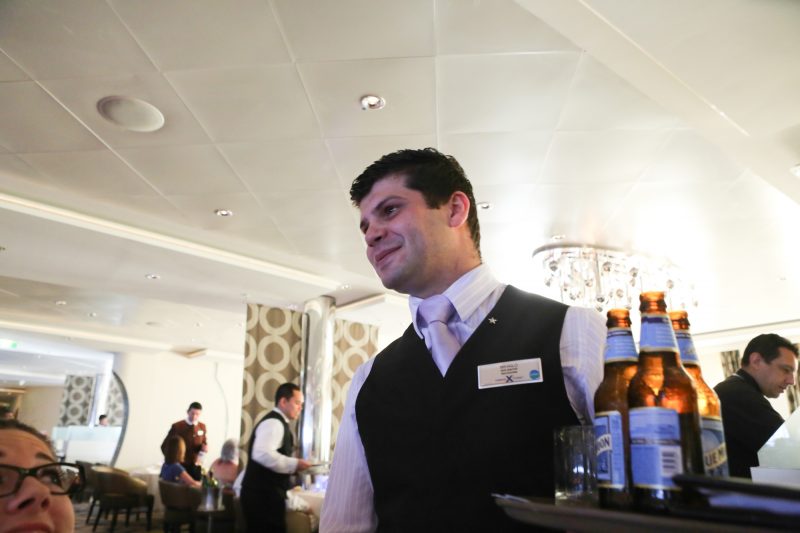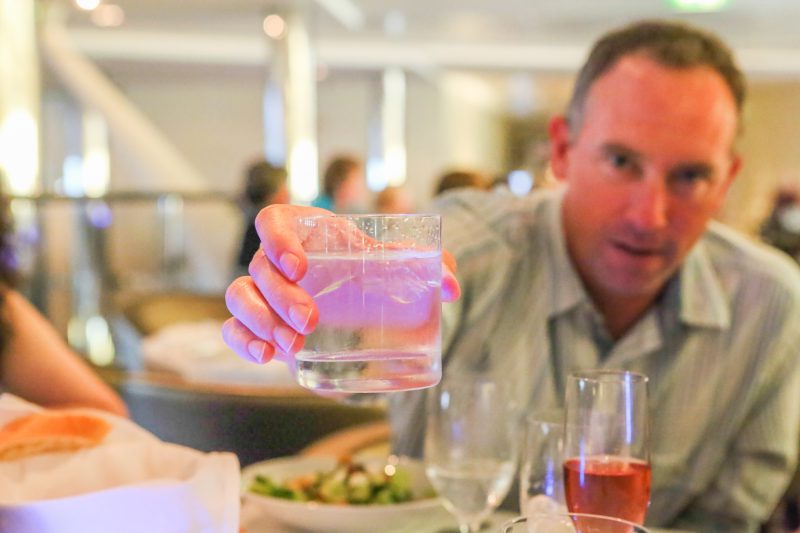 Thats not water. Cheers.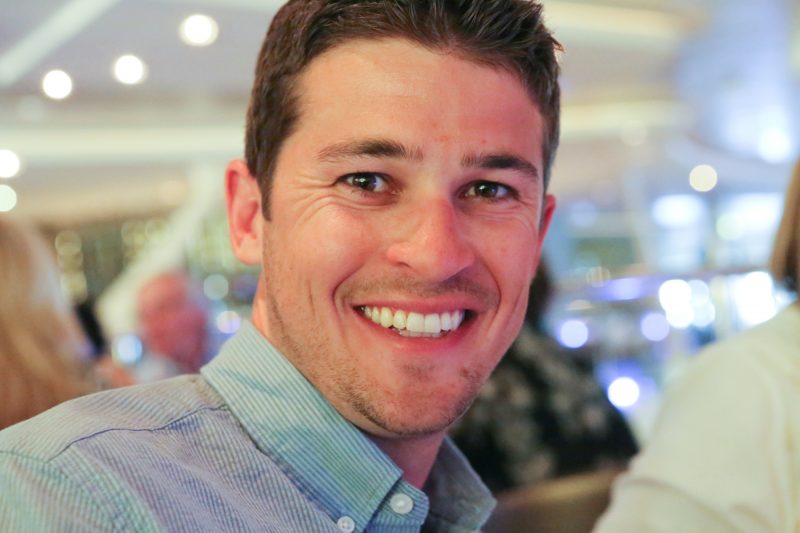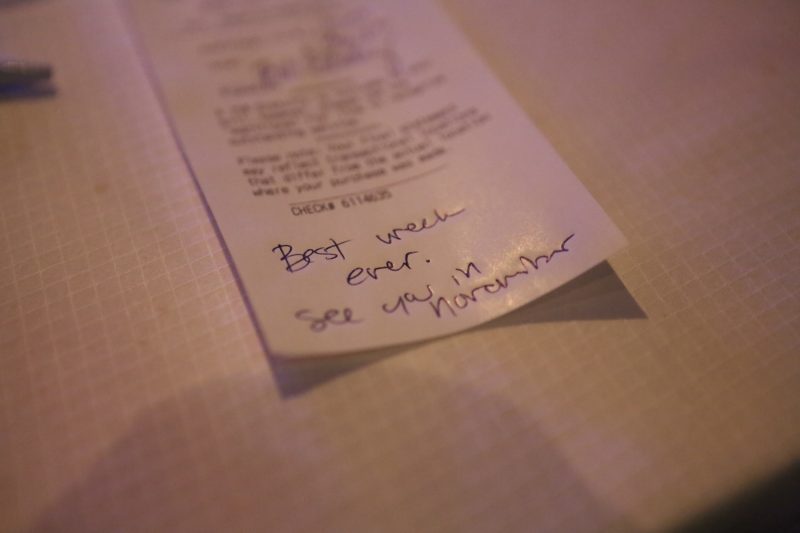 Reflection
It's amazing how quickly the trip went by for us all. Over a year in planning for it, and yet over in just two weeks. For the two of us, it meant a lot to spend time with my family before we (or my sister and brother in law) start to think about having kids. And while that will surely change things when it happens, we also know that it will mean even more to us when we can take trips like this with our kids. One of the things that truly surprised us and stuck with us about the trip was how difficult it was to eat Gluten-free in Paris (at least, it seemed that way when we were jet lagged), and it certainly wasn't for lack of effort on our part to find places. Another thing that stuck out was how EASY it was to eat not only gluten-free, but PALEO in Italy and Greece. Turkey was no exception either.
If we were to go on this cruise again, there are not too many things we would have changed. The advance research for places to eat on Trip Advisor was a really good idea. We love that site. The strategy we employed was to pick 3-4 places to eat for lunch in every port of call, and also to look for Trip Advisor stickers or awards displayed by restaurants. While doing research, we also cross-referenced which places could accommodate gluten-free eaters. In many cases, the top restaurants knew about this, so it was a bit synonymous. We printed out the information (and location) for each restaurant, and carried it with us for the ports of call.
If you do decide to go on this Celebrity Cruise (and we are not affiliated with Celebrity – just two very happy customers), here are some of the absolute highlights for us.
Santorini (Part 4):
THE TRIP MOVIE

So that's it. We hope you've enjoyed our "week in Europe" series as we tried to take you along on our amazing trip. Let us know if you ever decide to go to any of these places, or have other good recommendations in the comments below.
Cheers!
Bill & Hayley