It certainly feels like summer has arrived and is here to stay in our little corner of Pennsylvania. What seemed like a month of rain finally ended, and we're getting consistent warm and sunny days. For the next four months, everyone will be outside enjoying time on the river, cookouts, concerts, and family get-togethers. It's the best time of year in Pittsburgh!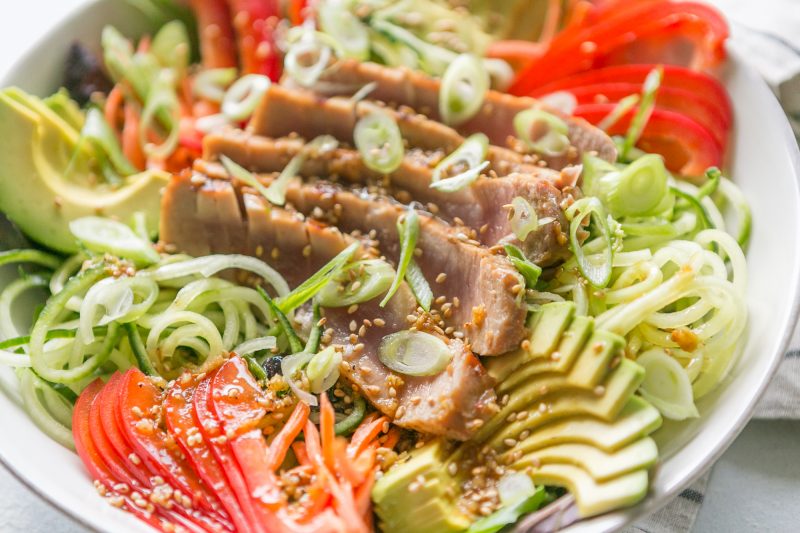 With the arrival of summer, our own palates shift toward lighter fare: cool crisp salads with every meal (almost!) And sometimes, the salad IS the meal, like this one we're sharing today.
Hayley got neuromuscular braces put on almost two months ago, so we've been working through some meals that are softer and easier for her to chew. Because not only are her teeth sore, but she only really has three contact points where her teeth touch. So chewing is somewhat challenging for her. If you've noticed the soup recipes on our blog lately… that's why!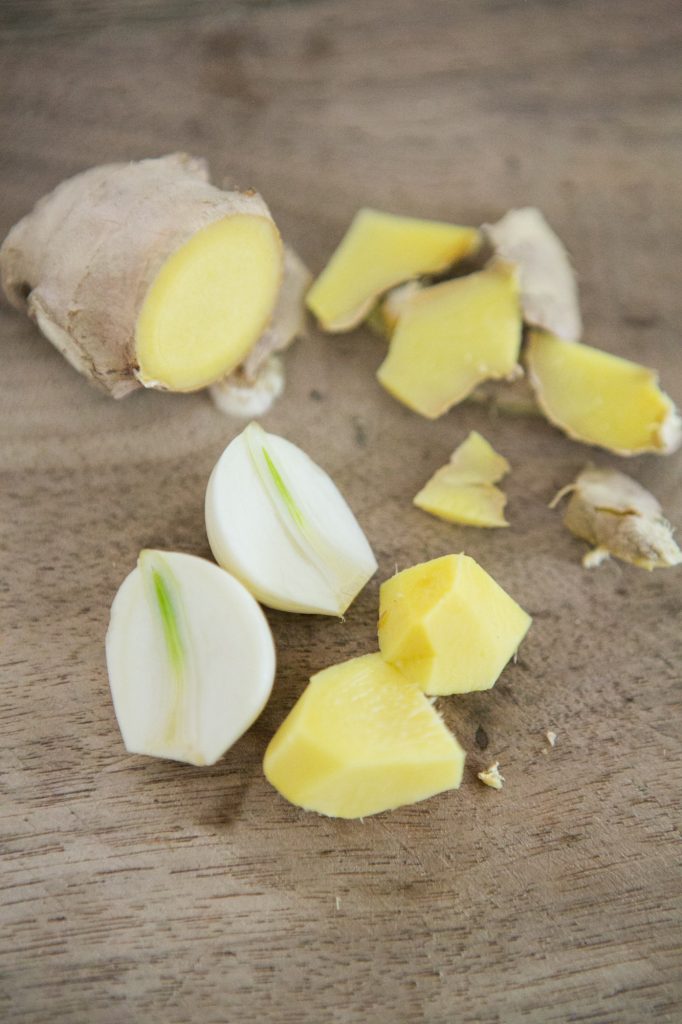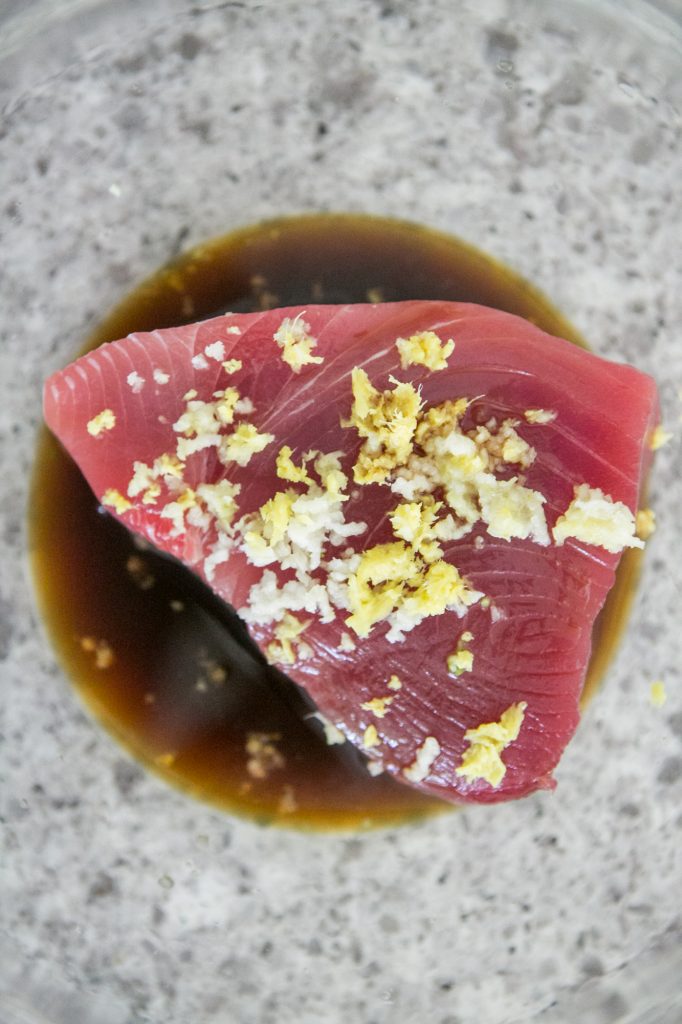 During one of our usual wanderings through Whole Foods earlier this week, we noticed some gorgeous Ahi Tuna steaks the fishmonger had in his case. They looked amazing, and Tuna is a favorite fish for both of us. We decided to whip up a grilled ahi tuna salad which would bring together some of our favorite vegetables, topped with an asian-inspired preparation for the tuna. The result was totally delicious!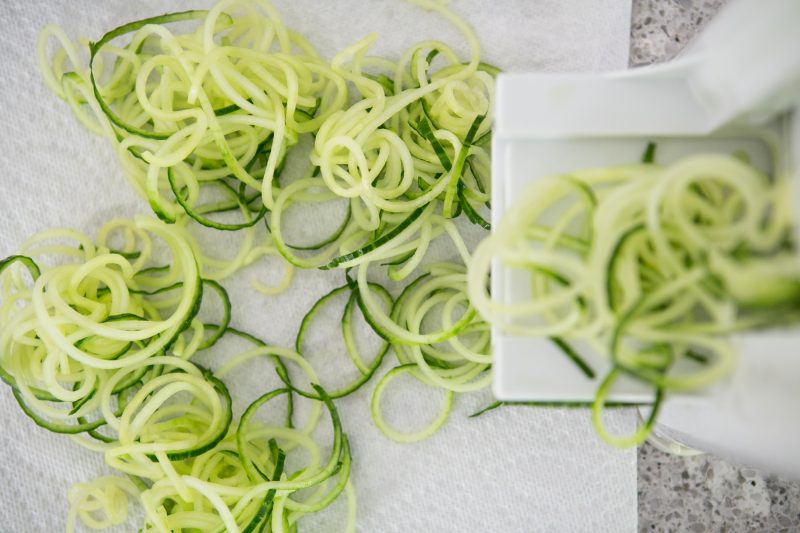 We start with a marinade of coconut aminos, fresh garlic, and fresh ginger. These are the staple ingredients in our household (we also use our own spices in lieu of fresh – either will work in most cases!) Let the tuna marinate for 30-60 minutes. That's all you really need.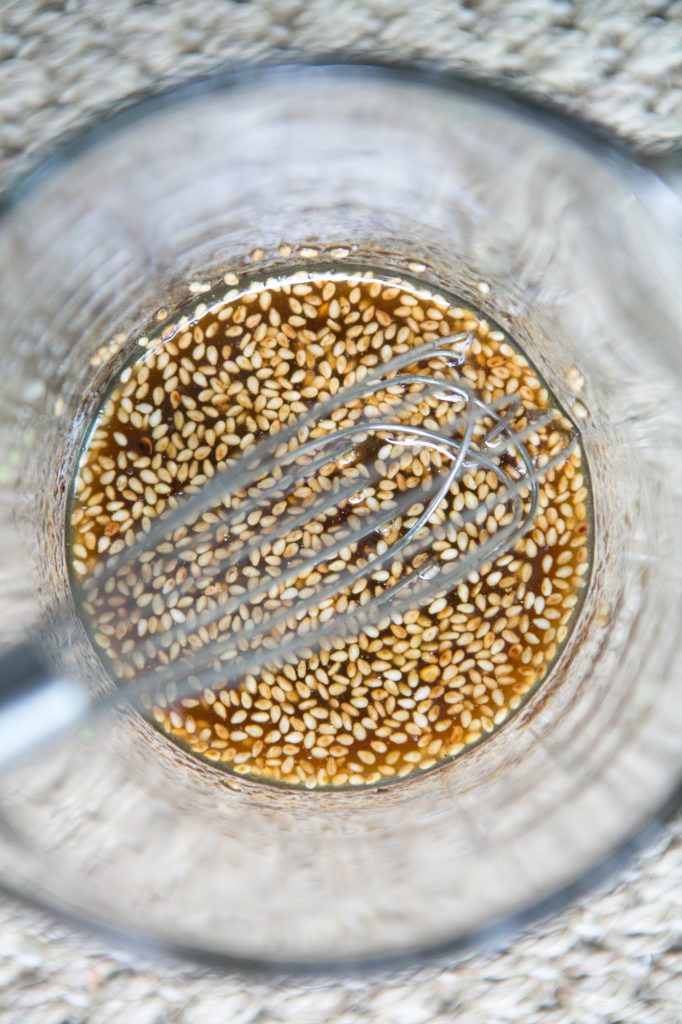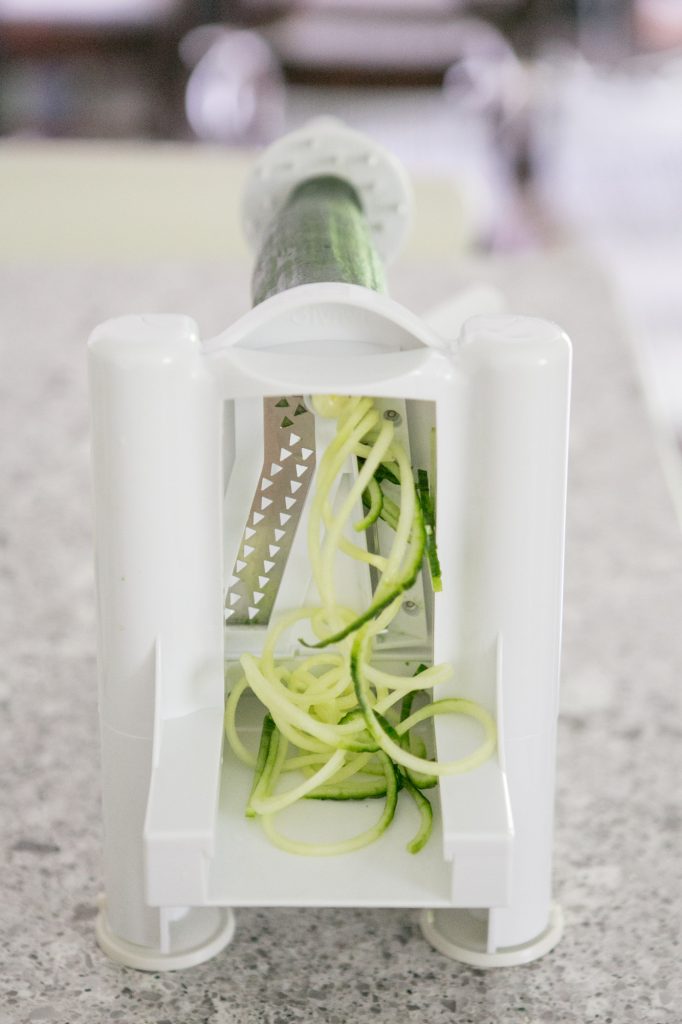 (If you don't have a Spiralizer, shown above right, you MUST get one!)
While the tuna steak is chilling with the marinade, you can prep the dressing and salad ingredients. I'm a big fan of thinking through the sequencing for a recipe, to make things feel more streamlined. With a recipe like this that requires some actual work, the proper sequencing is necessary if you are limited on time. If you want to experiment with a clean-ingredient gingery dressing (store-bought), go for it! That would help streamline, and you can also get julienned fresh carrots at most grocery stores. We use that little shortcut all the time, truth be told.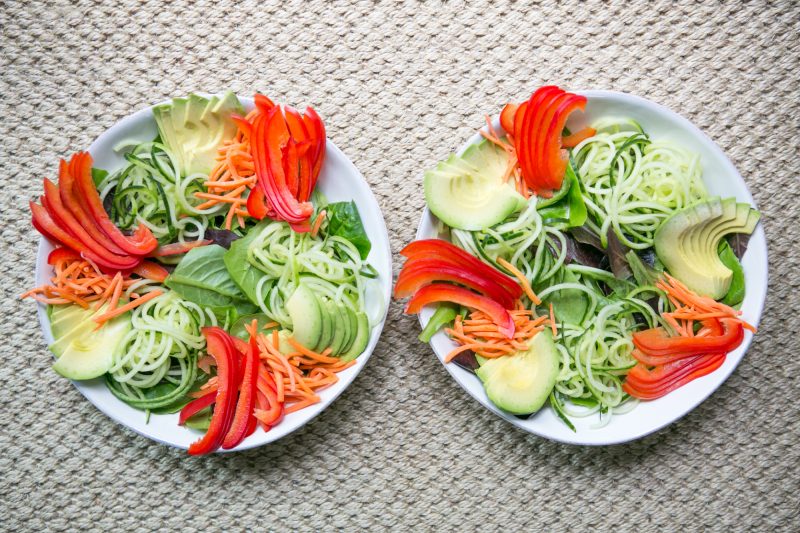 When the salad is plated and the dressing is made, all you need to do is sear the tuna steak. The widely used cooking method with grilled tuna is to sear the outside hot and fast, leaving the inside tender and purple. Think of it like a steak on the outside, sushi on the inside. If you're not comfortable with less cooked food, feel free to cook further. We won't judge!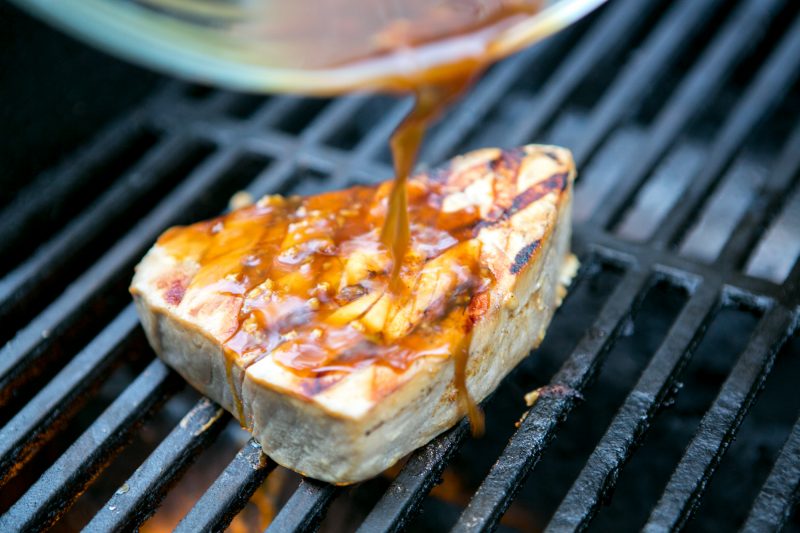 The last step is to let the tuna rest, slice it, top the whole salad with the dressing and some sliced green onion. That's it!
If you want to play with some other flavors in this recipe, try adding our Curry Powder, or Chinese Five Spice to the marinade or dressing (I'd try 2 tsp of either, to start). They should both be great!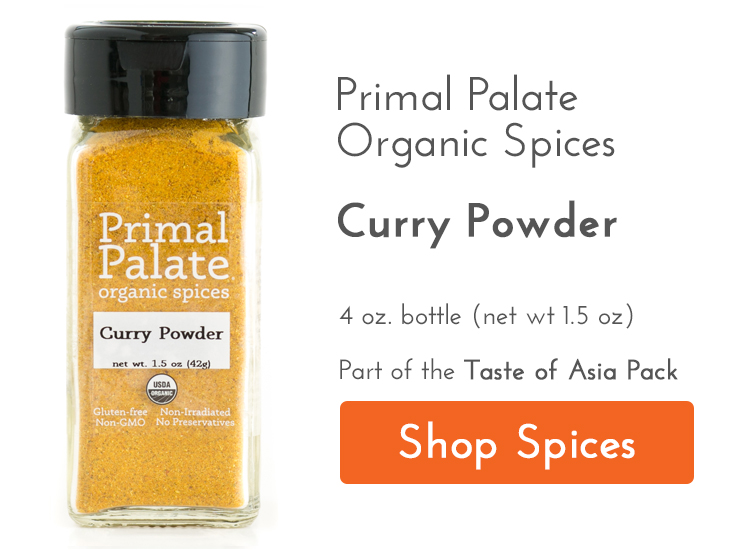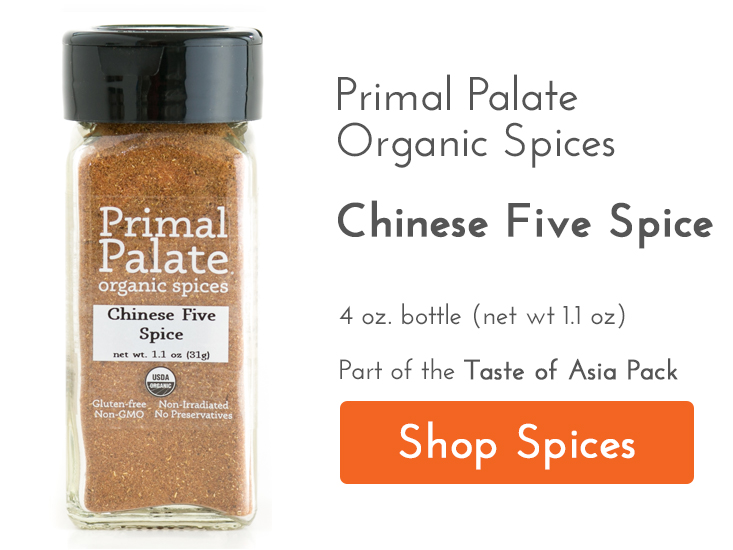 We hope you enjoy this recipe! Happy summer!
Bill & Hayley