The other week I was craving soup, and didn't want to subject Bill to more chicken soup, so I decided to throw together a gluten-free chicken pot pie.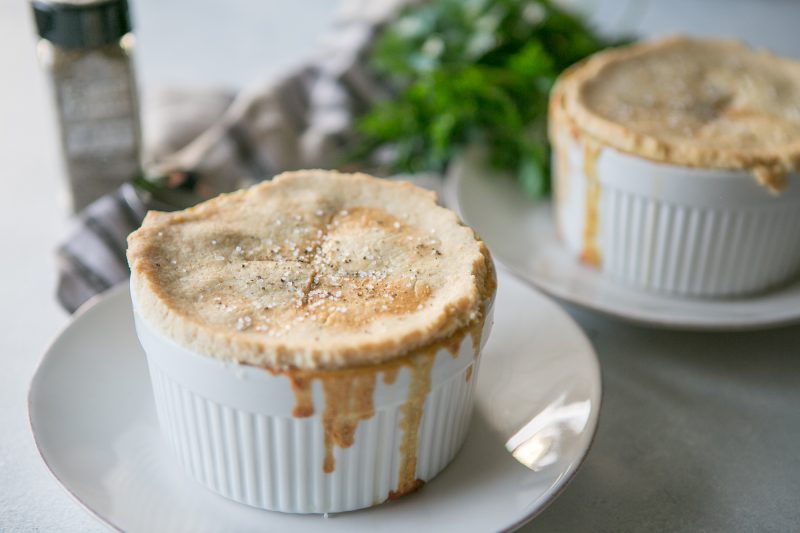 I made these personal sized, so that we each had our own. They were really cute, and fun to make, however they were very time consuming!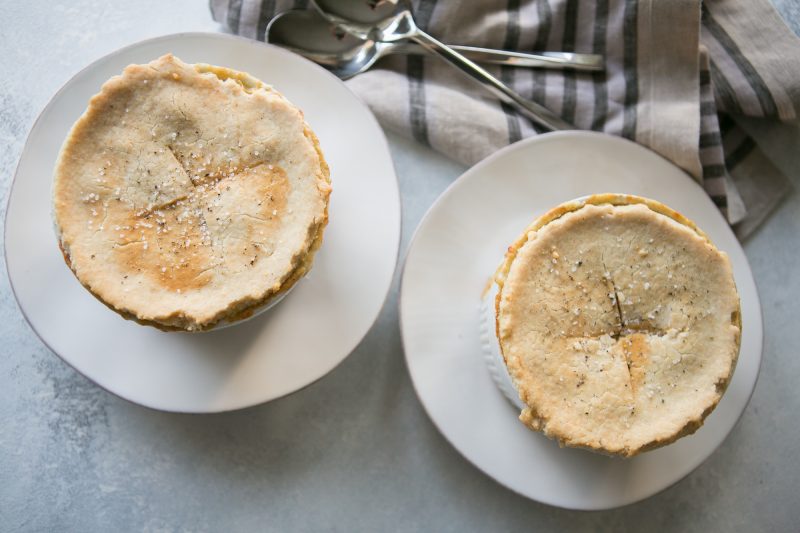 I did use gluten-free flour for this recipe, because as I've mentioned, Bill and I both do much better with a rice flour blend, than using nut flours, and coconut flour doesn't work well in many recipes.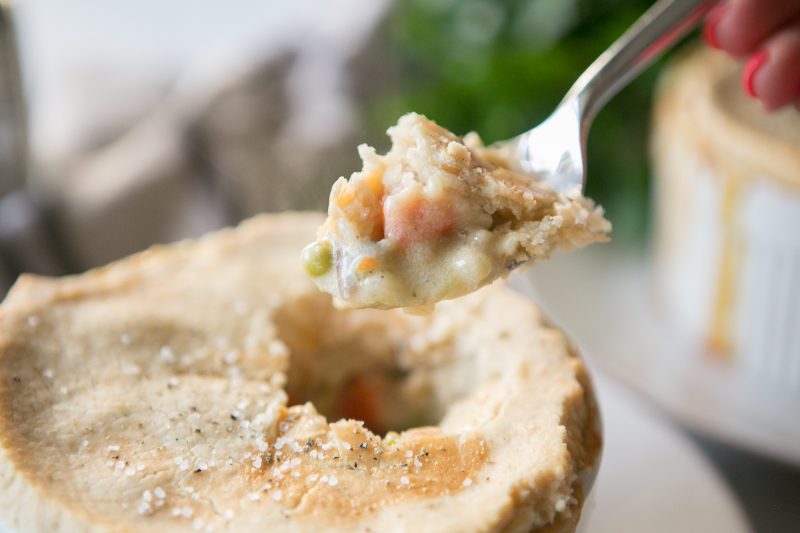 This recipe was delicious, and very comforting. It was a good change of pace from the other soft foods we've been eating lately because of my braces.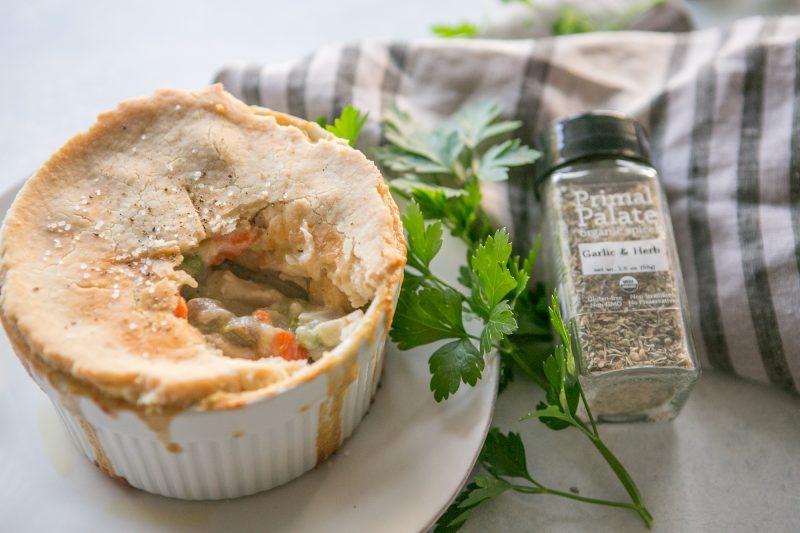 We used our Garlic & Herb blend to season the filling, which was the perfect flavor profile!
It also is wonderful without the pie crust as well, and that definitely reduces the complexity of making this recipe as well! If you don't want to make the crust, you could easily enjoy the filling with some Simple Mills grain-free crackers, or some Legit Bread!