We are still chugging along in our September Whole30, and plan to continue it indefinitely. We both feel really good this time around, and are really enjoying the program. We have a good bit of stress (good and bad stress) going on, and it's so important to nourish your body during times of stress. It really helps you get through the stressful times, and recover faster, so this Whole30 is very well timed for us.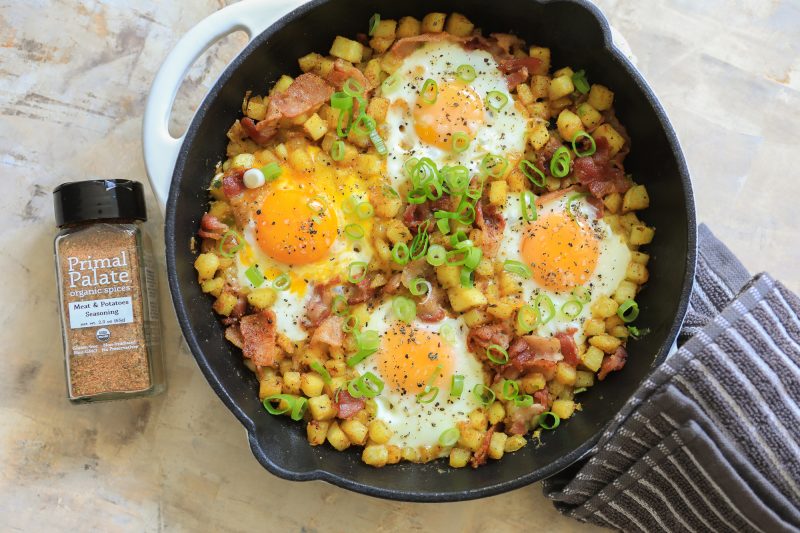 We are working on a fun project right now, which we plan to announce as soon as possible. For that project, I needed to make a new recipe using our Meat and Potatoes seasoning. I wanted to make the recipe Whole30 approved, and decided to cook up a new one pan breakfast dish. My thought was to use chopped bacon, diced sweet potato, scallions, and eggs, and season it all with our Meat & Potatoes Seasoning.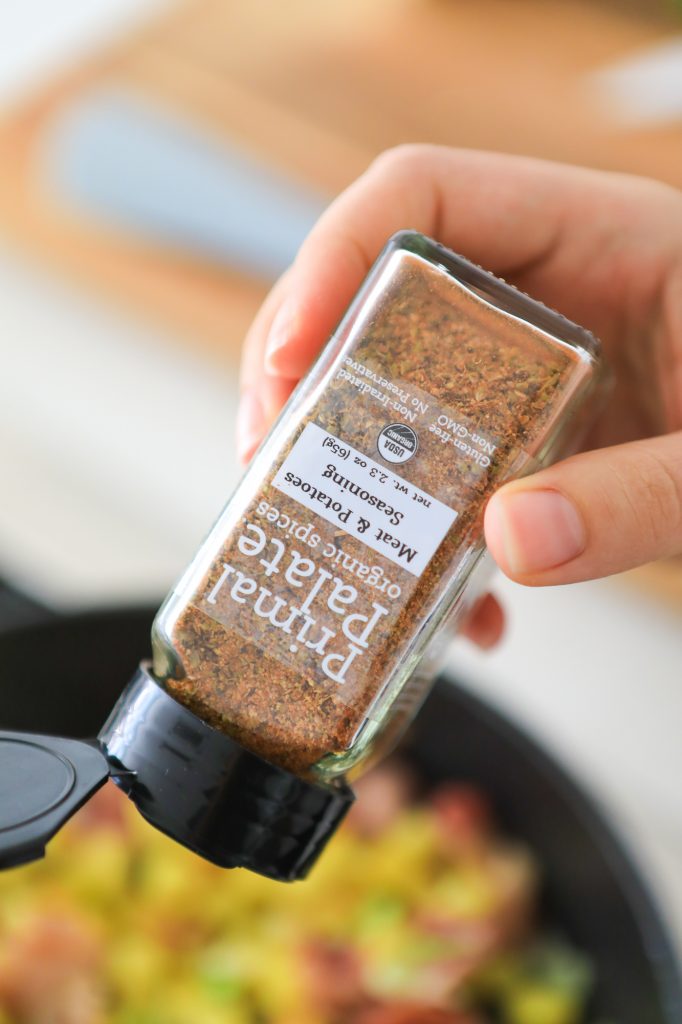 We have cooked breakfast hash recipes in the oven before, but for this recipe, I decided to make the entire dish on the stovetop. It worked perfectly, and was so delicious!!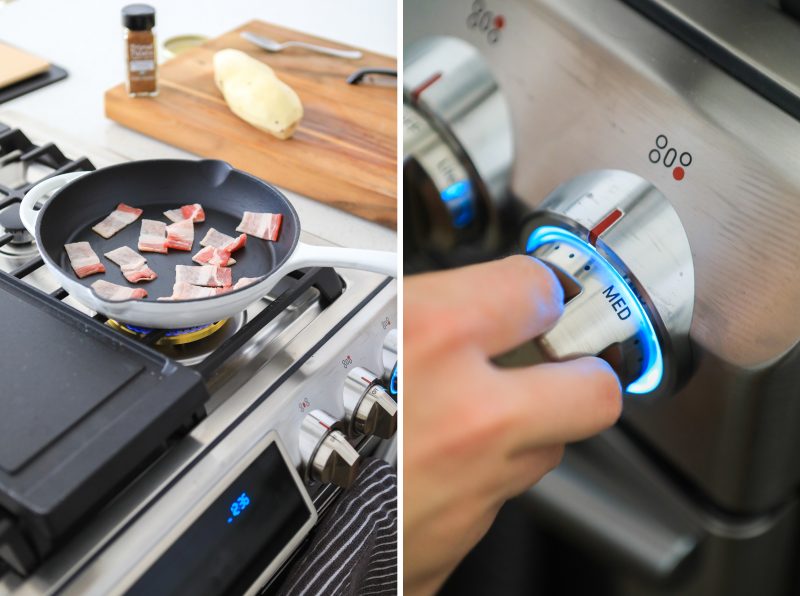 I started by chopping about half a package of bacon, and frying it in a cast iron skillet over medium heat. We got to use our brand new Samsung Flex Duo Gas Range for this, and it's just such a joy to cook with. Aside from providing exceptional control over the heat, the range is a work of art. Look at those amazing illuminated knobs!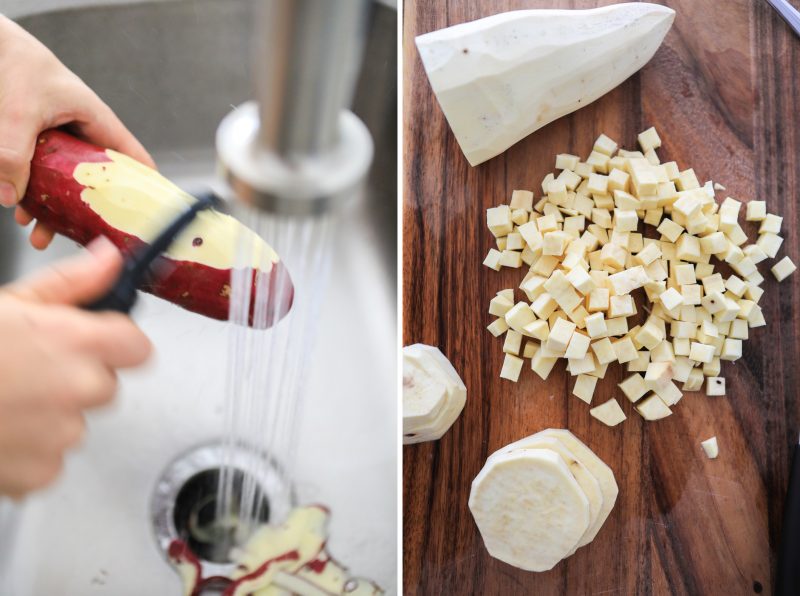 From there I added the diced sweet potato, and continued to cook the bacon and sweet potato over medium-low heat until the sweet potato became soft.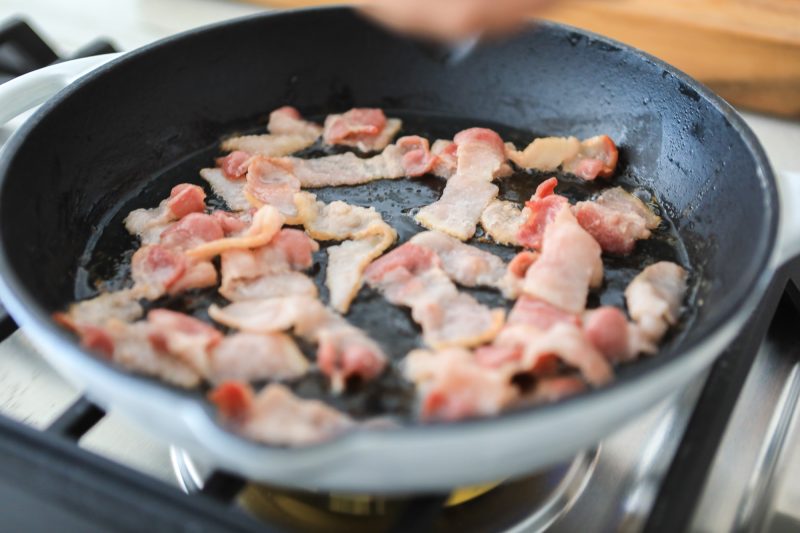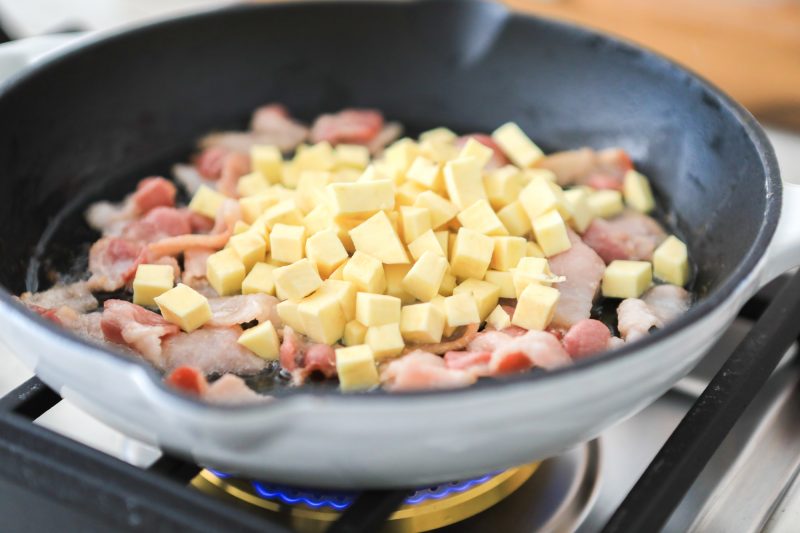 Once the sweet potato was soft, I seasoned liberally with our Meat and Potatoes Seasoning, and added some thinly sliced scallions. I continued to cook the sweet potatoes until they were really tender, and then created for little nests for the eggs to crack into.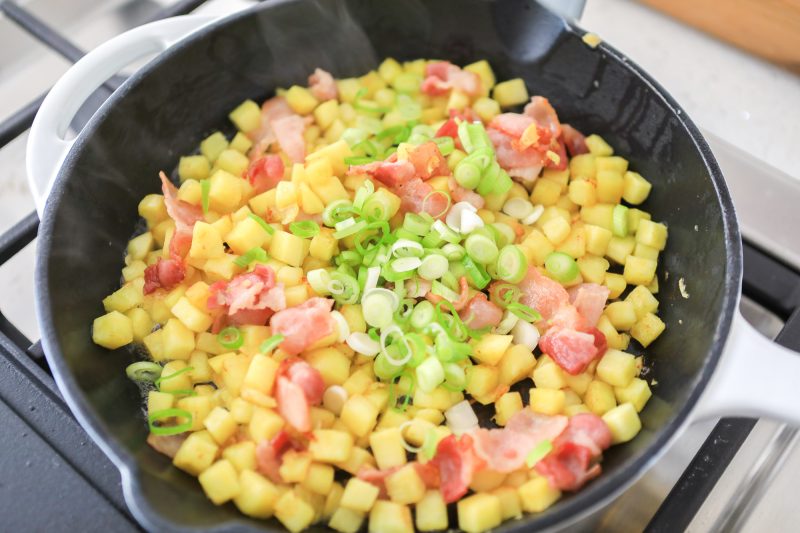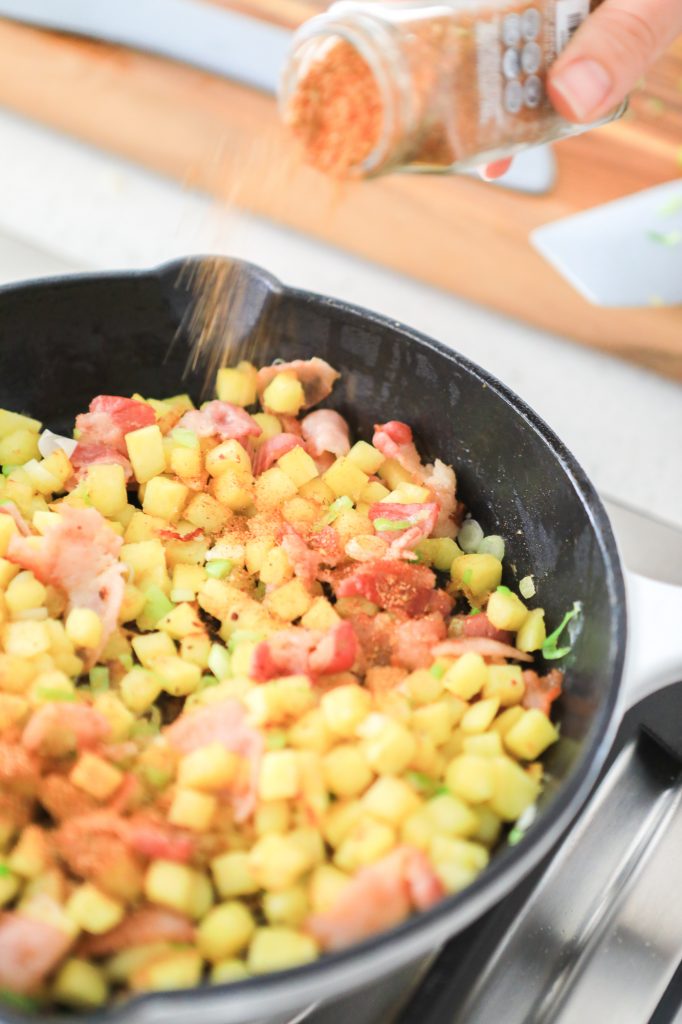 I carefully cracked an egg into each little nest, and turned the heat down to low because I knew the eggs would take a while to cook, and didn't want to burn the potatoes.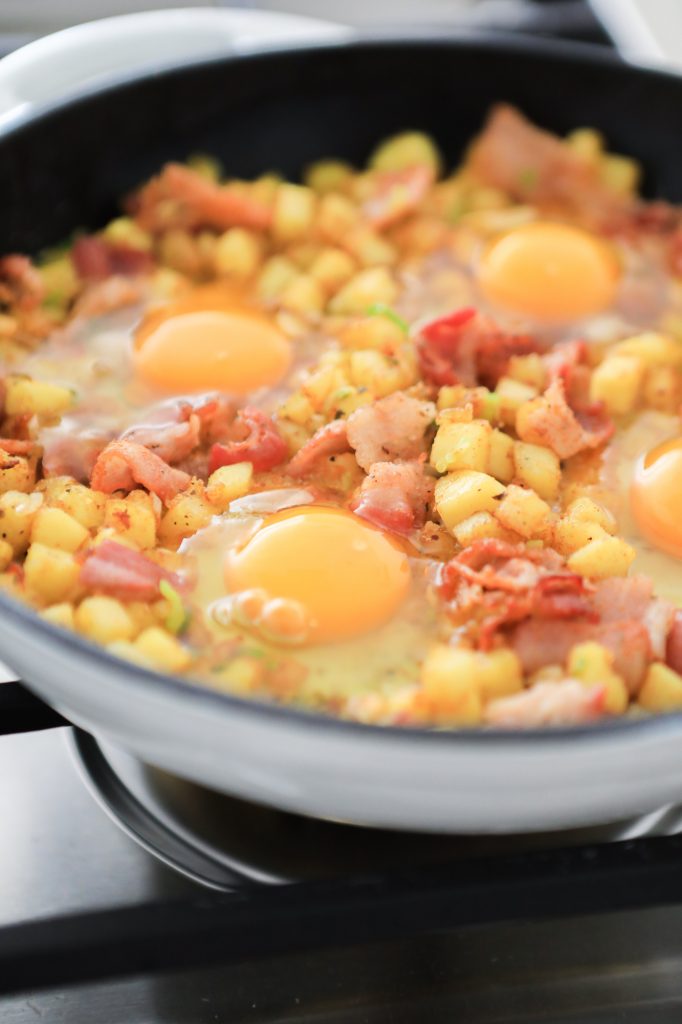 I ended up covering the skillet with a lid, and turning the heat back up a tad so that the eggs would cook faster. I allowed the eggs to cook until the whites were cooked, but made sure the yolks were still a bit runny.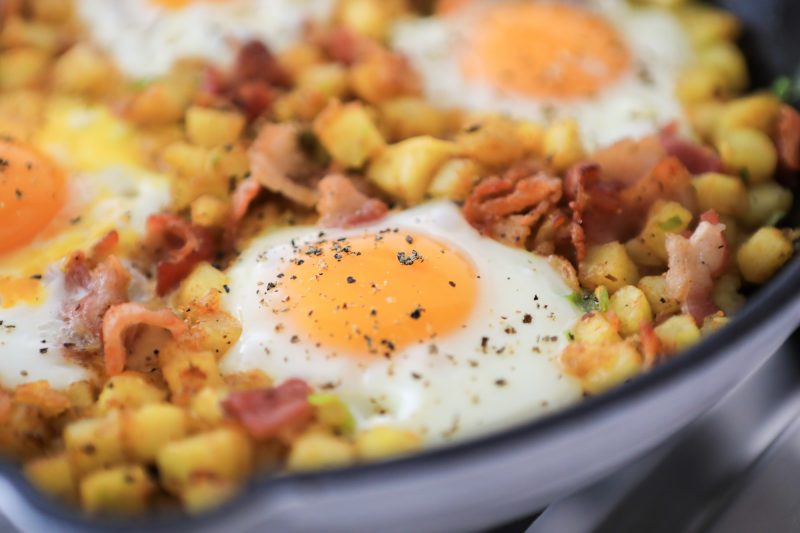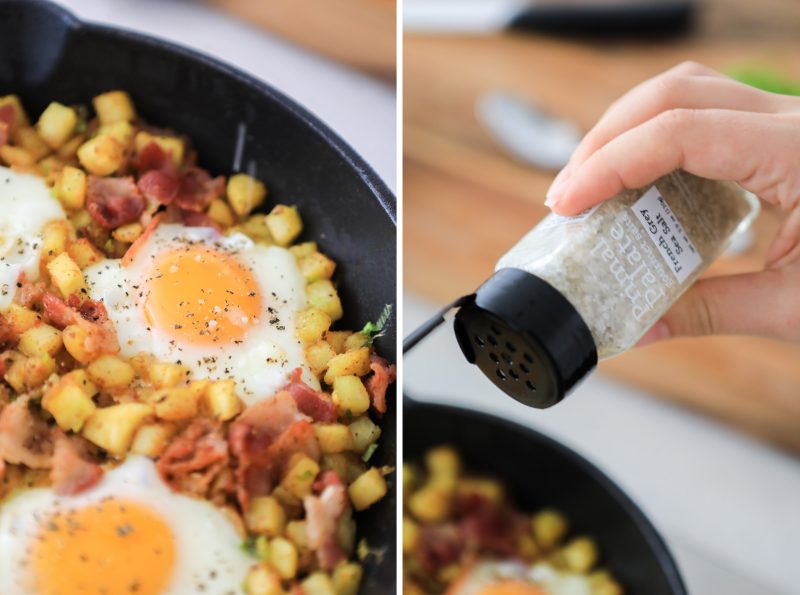 I then sprinkled the eggs with black pepper, and a pinch of our French Gray Sea Salt, and added some fresh scallions over top.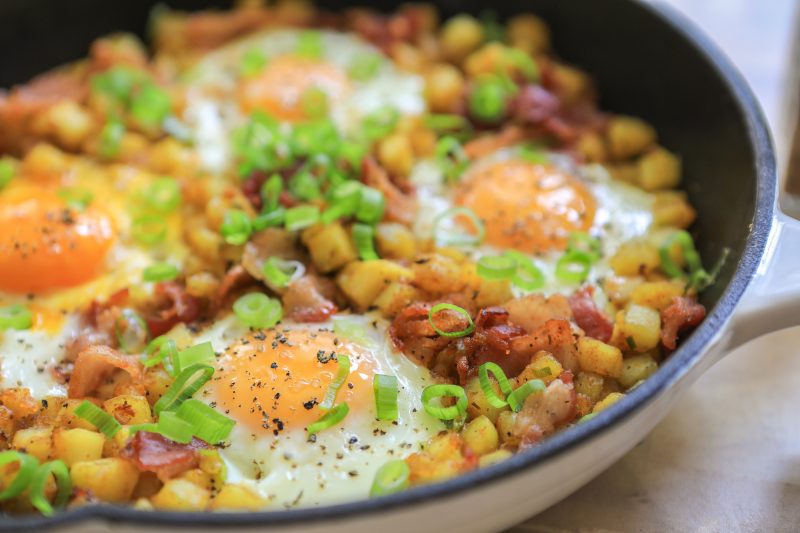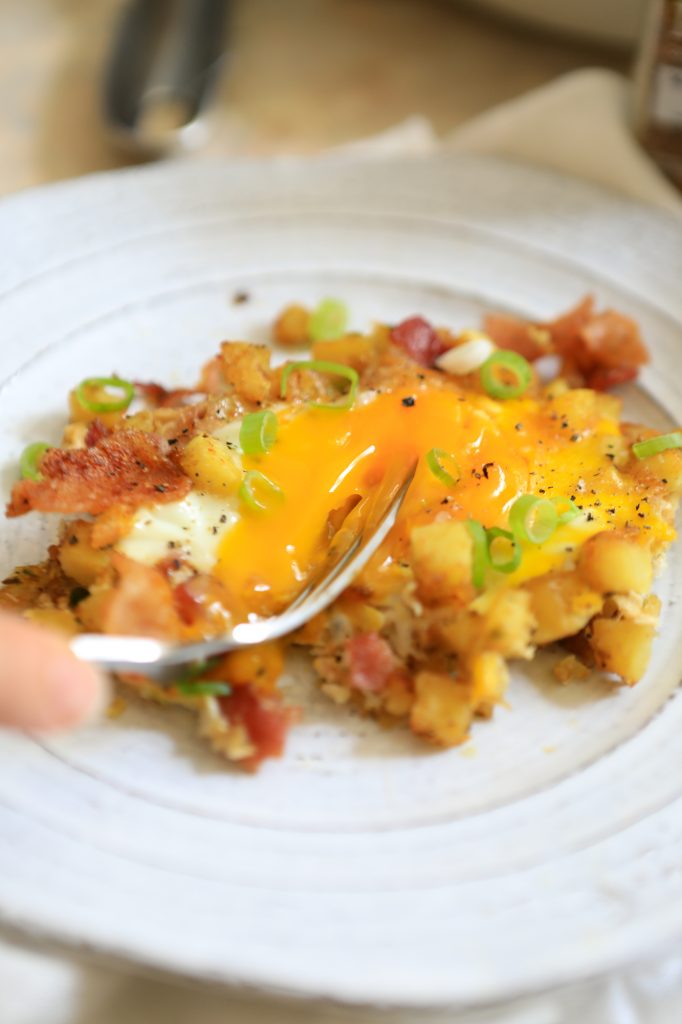 This dish was so delicious! It is not hard to make, but takes your full attention the whole time. I hope you all enjoy this Whole3o approved breakfast.
-Hayley