If you follow me on my personal Instagram page, you know that Bill and I have had a pretty stressful year. It's been a mix of good stress, and bad stress, but stress none the less.
When we got an office space, Bill and I knew it was time to start looking for a new home closer to work. We casually looked around, but didn't get too serious until the spring of 2018. Our house wasn't on the market yet, but we ended up finding the house we really wanted (and got a showing before it went on the market!) We quickly put in an offer, and immediately thereafter put our house on the market. Our house sold in 5 days, and the new owner needed to be moved in a month before we could close on our new house.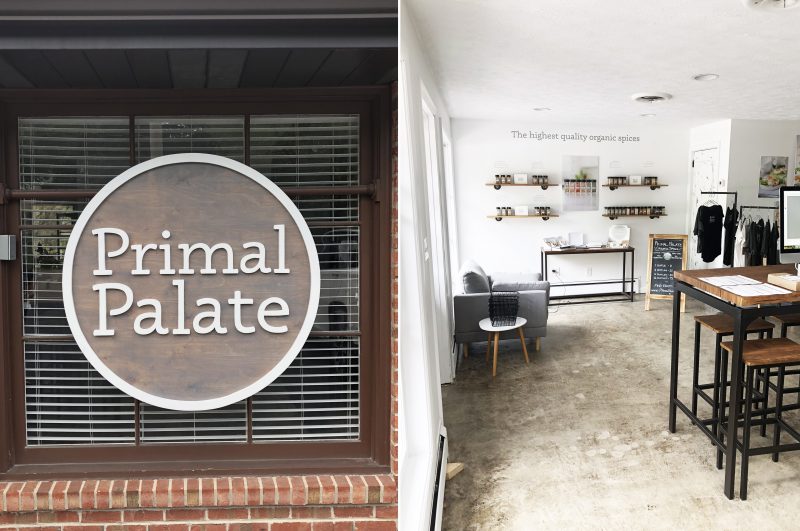 We put all of our belongings in storage, and one of our very generous family friends offered to let us stay in her guest house during our time without a home. We ended up staying even longer than planned so we could do some work in the new house before moving in.
A couple days after we closed on our old house, I got a call from my mom and my aunt that my grandmother had gone into the ER, and they found she had a perforated bowel, and was not a candidate for surgery due to her poor health. The surgeon told my aunt she would only perform the surgery if we begged her, and Grandy would likely die during surgery. We made the decision as a family to not have her endure that, and to keep her comfortable until she passed peacefully.
Grandy's death was completely unexpected, extremely painful, but beautiful in how much love we showed her during those final days. My mom brought photos of family to set around her, and a little angel to put on her pillow. I had my Reiki practitioner come do a session for her in the hospital to help her transition. I cannot thank Wendy enough for what she did for my Grandy and my family that day. She is truly an angel on earth, and I know that what she did for her helped her let go, as she was able to pass just 4 hours after the Reiki session. As encouraged by my Aunt Jenny, who's wife is an MD who specializes in geriatrics, every time we left her, we told her we would be back, but it was okay if she needed to go while we were gone. Often times, loved ones wont pass until their family is gone, but they need to know it's okay to go. The best thing we could do for her during this time was to let her go, and tell her it was okay.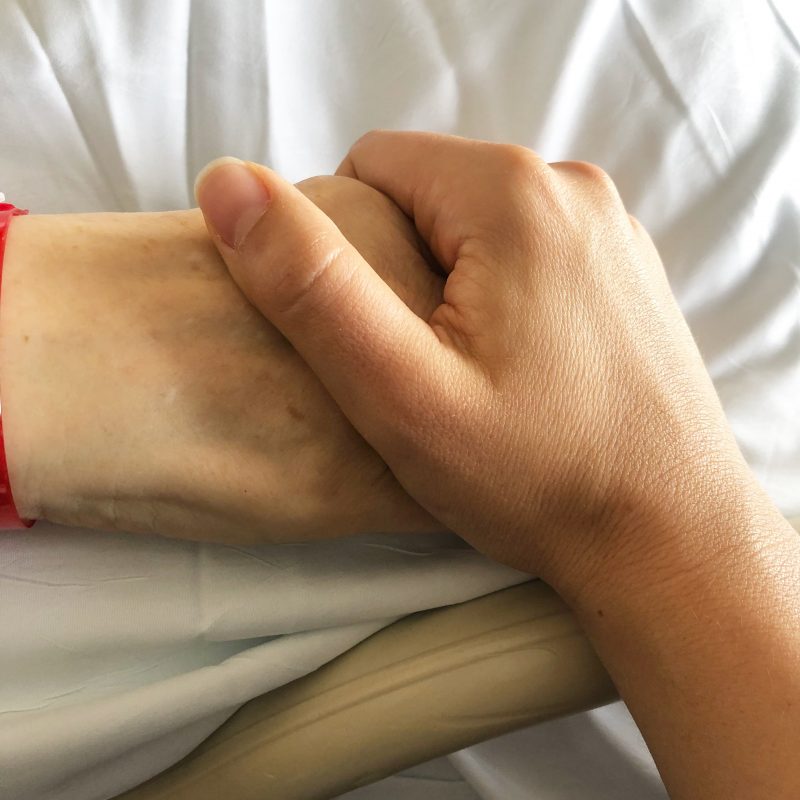 I massaged her hands. My sister and I did her nails. I moisturized her face and lips, and my sister fluffed her hair. We did our best to make her transition as peaceful, and loving as possible. We all took turns holding her hand and talking to her, as the nurses and doctors told us that hearing is the last to go. Her doctor even asked us all to step out of the room when he spoke to us, because he wanted to be mindful of what she could still hear. This was my first time caring for someone as they passed, and I really credit Caitlin Doughty for preparing me (as much as you can be) for a situation like this. I have watched her youtube channel frequently, and from her encouragement of family members caring for the bodies of their loved ones when they pass, I felt strongly about wanting to give as much love and respect to my Grandy during her passing.
There hasn't been a day that goes by that I don't wish I could talk to her one last time, or hold her hand again, or give her a hug. Everyone in our family had difficult relationships with her at times. She was challenging, to say the least. She had extreme talent, and was incredibly brilliant, almost too smart for her own good. Fear held her back from everything she wanted to accomplish, and it wasn't until she was gone that we all realized how much she suffered. Knowing that now is a hard pill to swallow. You're left with a lot of regret wondering how things could have been different, had you just known. But things couldn't have been different, and I know that from all of the time I spent with her as a young adult one on one. She did the best she could with what she was given, and so did we.
Just a couple weeks after Grandy passed, we found out that my Grandpa has a very rare and aggressive form of lymphoma. My mom and my aunt went to visit him the week Bill and I closed on our new house. He is not a candidate for Chemotherapy, and I'm not sure he would do it if he were. He has been doing ozone, high dose vitamin C IV, and has just started hyperbaric oxygen and IV glutathione. For having such an aggressive form of cancer, he has only improved since his diagnosis. I am hopeful, but I am also trying to accept the inevitable. The night we said goodbye to Grandy in the hospital, I called Grandpa on the way home, and as soon as he answered I started sobbing. I told him I missed him, and I wished he were closer so I could give him a hug. Little did I know, he was about to get a diagnosis none of us expected.
I feel guilty for putting the burden of my pain on him in that moment. It wasn't fair to him, but when I left the hospital I was distraught with the thought that Grandy didn't know how much we tried to care for her in her last days, and how we sat with her body and hugged her, and held her hands, and kissed her goodbye. Did she know we did those things? I wanted Grandpa to know that we would do it for him. I wanted him to know how much we would love him through losing him, because I couldn't call Grandy and tell her how much we loved her as we let her go. Instead, I just ended up crying and telling him how much pain I was in, and how much I missed him, only to later find out that he was sicker than I ever imagined he could be.
Bill and I closed on our new house, and it was a complete fire drill trying to get as much work done as possible before moving in. We had trees cut down, we ripped up ancient carpeting, and had the stunning hardwoods underneath refinished. Our new house was sold to us by two 90 year old sweet as pie fire crackers, but there were many things that got neglected in recent years. In the first few days we had a radon mitigation system installed, we had our entire basement treated for mold, we had a new updated electric panel installed. We ripped out two bathrooms, removed wallpaper, and painted. We love getting our hands dirty, and we love taking care of this house, but it hasn't been without stress and exhaustion. I do plan to post more about all that we are doing to our new home, and how we are doing it all in a way that is as healthy as possible.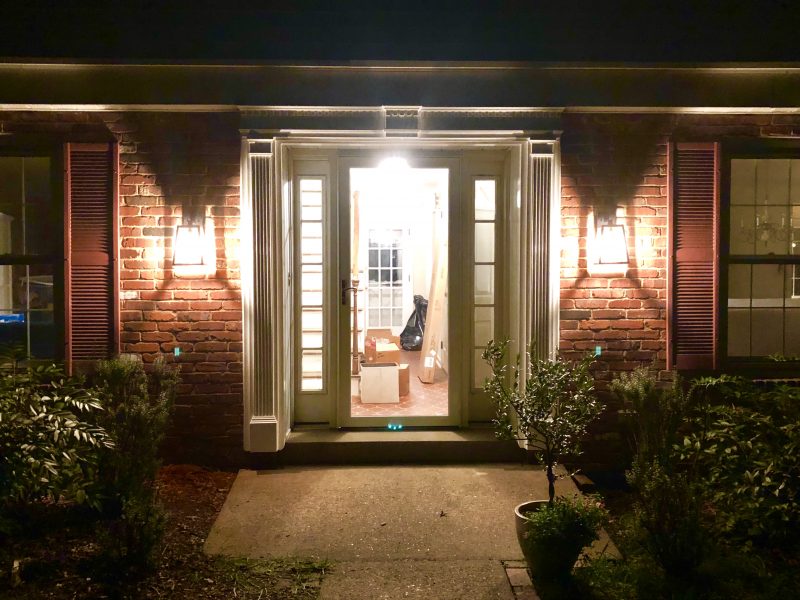 Last week, Bill and I took a short break from work and life to go to Florida with my sister and her husband to see Grandpa. We spent a couple days just loving him, and cooking for him. It was incredibly hard to leave. For the first time (I think ever), I wasn't thinking about how excited I was to see our animals when we got home, I just kept thinking about how I didn't want to leave my Grandpa. I'm so grateful for my sister and brother in law. We had such a wonderful time with them, cooking, talking, and just being together and supporting one another. I am very aware at how lucky we are to have that relationship with them, and I am so grateful for it.
There has also been some health problems on Bill's side of the family, but I don't know if they want that shared about here, so I'm leaving that bit out. There is one other thing that happened during this time that I'm not going to share just yet, but in time I will. But as you can see, we've had a lot going on, good and bad. It's been a lot to manage, but somehow we are moving through it.
I am extremely grateful for all of the work I have done on my emotional and mental health in the last couple years. If you asked me two years ago if I thought I could handle any one of these things, I would have said no. But here I am, working through it all, and not having panic attacks. If there is one good thing that has come of all of this stress, it's that I feel stronger than I ever have in my entire life, and that is a really good feeling for someone who couldn't leave the house, or drive due to debilitating anxiety just a few years ago. My brain is strong, and that is one thing I always wanted for myself, and for a long time it felt completely unattainable.
I am aware that I need to be cared for during this time, and a lot of that needs to come from me. Since things have settled down a bit with our house projects, I realized that I needed to up my self care, and I'm so glad I did. I was planning to share everything I have been doing for myself on a daily basis in this post, but based on the length of it now, I think I will have to come back tomorrow with all of my self care tips.
I hope what I am doing for myself inspires someone who may be going through a similar time in their lives, to care for themselves a bit more when they need it most.
xo,
Hayley