When I was little, my mom always made a pasta salad for parties and barbecues. I remember she would add peas and black olives, and the only way I liked eating the peas was if they got stuck inside the black olives. I've loved olives as long as I've been able to eat them.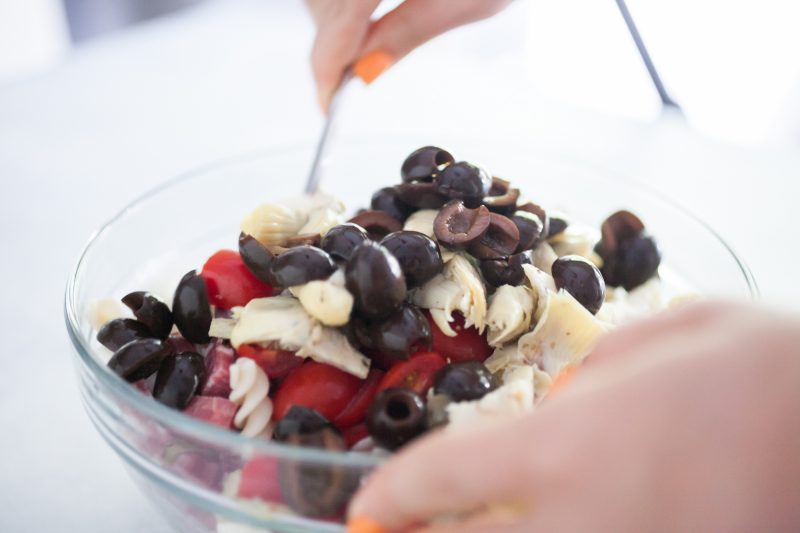 My mom would then toss the whole salad with her favorite Italian dressing. I've been wanting to recreate this recipe for a couple years now, and never really got around to it. I did change it from what my mom would make, mainly because I couldn't remember exactly what she put in it.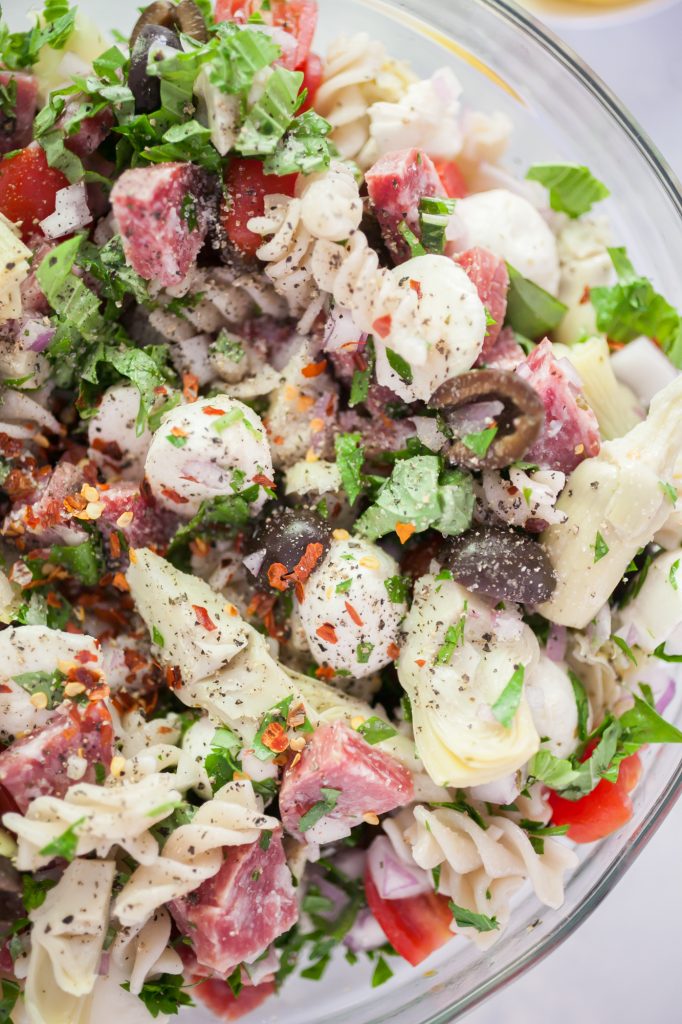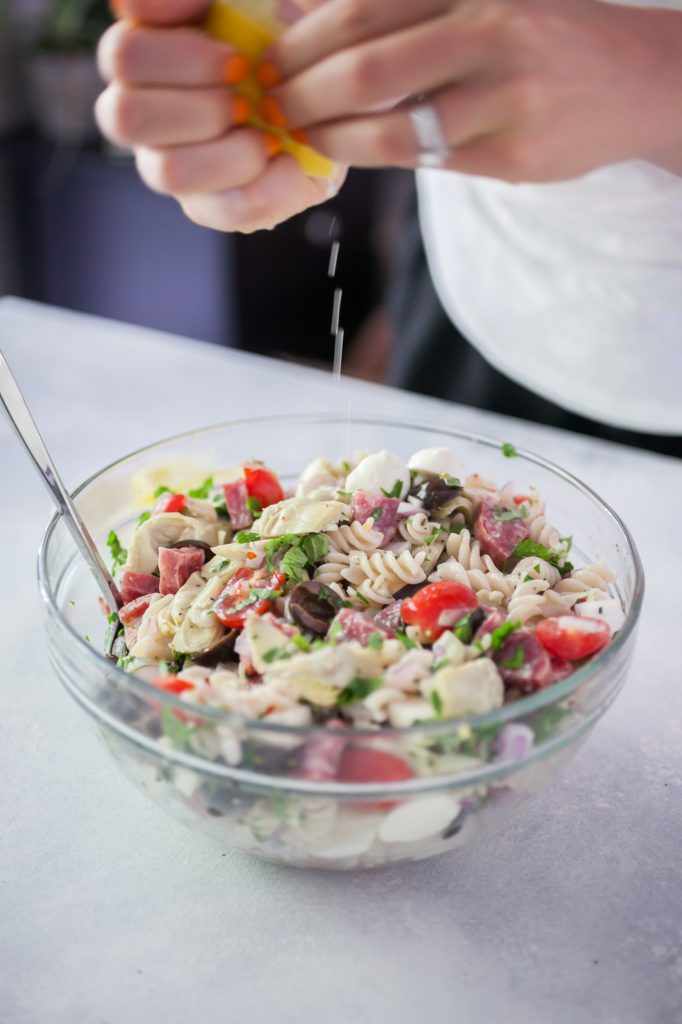 I made this recipe for the birthday barbecue for our nephew, and it was a huge hit! Nobody had any negative things to say about the rice noodles, either. Well, nothing that anyone told me to my face 😉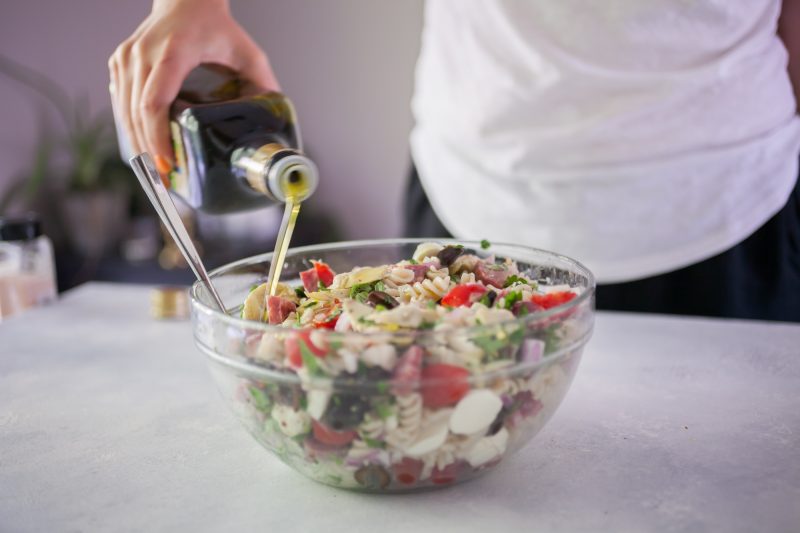 For the party recipe, I actually used Tessemae's Italian Dressing. That is a great option if you do not want to make your own. If you cannot find Tessemae's near you, using olive oil, lemon juice, red pepper flakes, and salt and pepper is just enough dressing for this flavorful salad.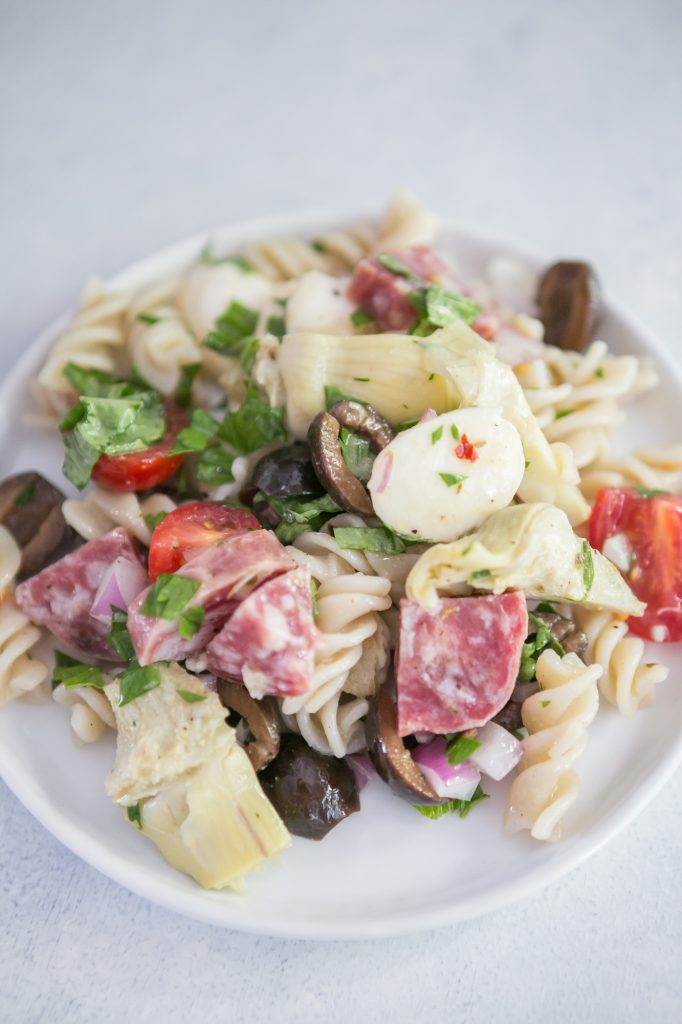 This recipe is a great party pleaser! I hope you enjoy it as much as we did!
xo,
Hayley