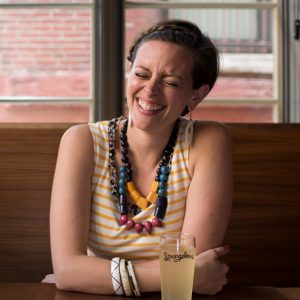 Today, we have a very special guest bringing this amazing recipe to you: Trisha from Eat Your Beets! We have long been fans of Trisha's sparkling, luminous photography, even back before she exploded to over 100,000 followers on her famous Instagram account. It's easy to see why people connect with her work: not only is it beautiful, but it also communicates that sublime home-y feeling that almost all of us want to feel when we enjoy a great meal.
We are so honored to share her post today for this Easy Meatball Recipe using our own "Meat & Potatoes Seasoning" which is one of the most popular spice blends we offer in our line of organic spices. If you want to follow Trisha, and you really ought to, check out her website: Eat Your Beets. Thanks for sharing this recipe today!
-Bill & Hayley
---
I'm super excited to be sharing this recipe! I've been making these meatballs weekly since we first got our Primal Palate spices blends & not only are they perfect for weeknight meals, they are also perfectly packable for my kiddo's lunch boxes.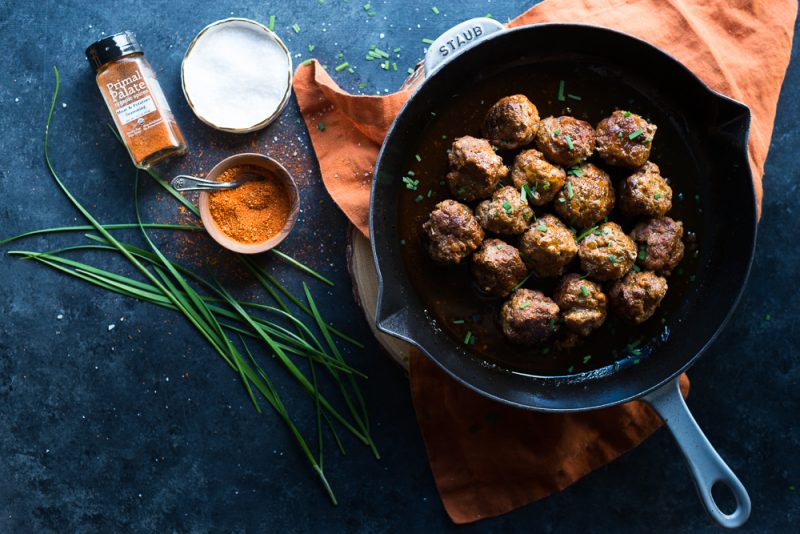 Meatballs are kinda personal. You'll find all sorts of people who are very enthusiastic about their preferred cooking method. Baked. Fried. This is where I just can't draw a line in the sand.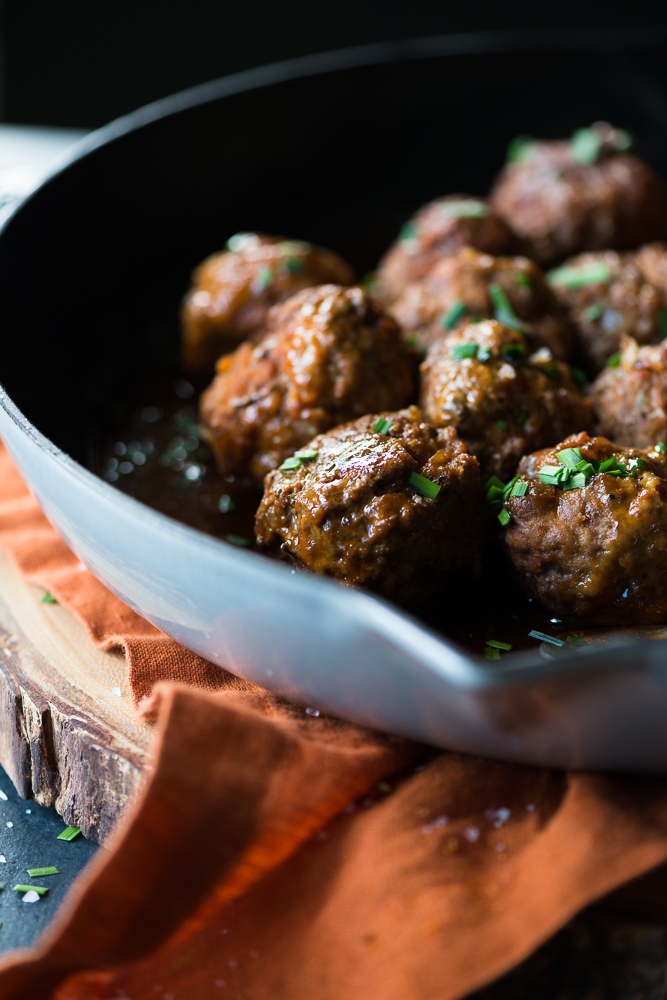 To those who know me well, this will come as no surprise that I would be a supporter of both baking & pan frying. Why choose when you can have the best of both worlds? So while I recommend doing a bit of both with this recipe, if you prefer your specific method best, don't let me hold you back. I'm simply here as delegate of both parties. Both bakers. And friers.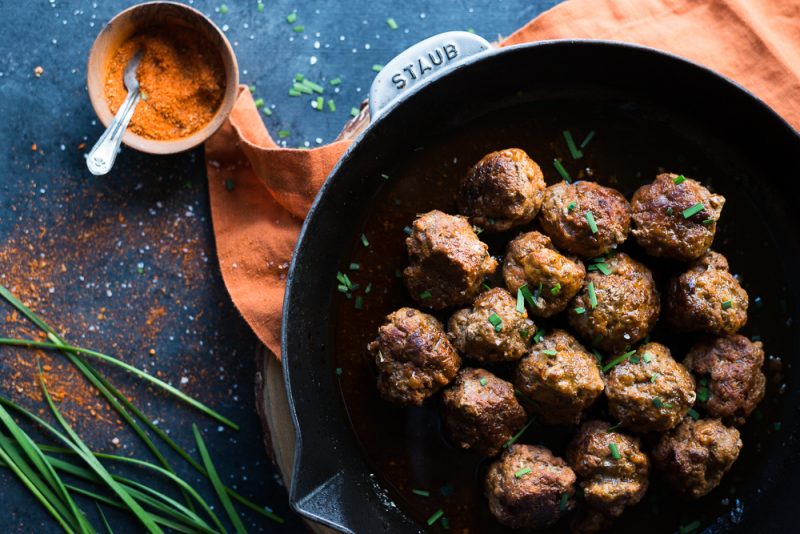 To achieve the best of both worlds with my recipe, you'll need a great skillet that can go from stove top to oven. In fact, I recommend this type of skillet for life in general. You simply can't go wrong with a good cast iron. This skillet is a great option & one I use often in my kitchen.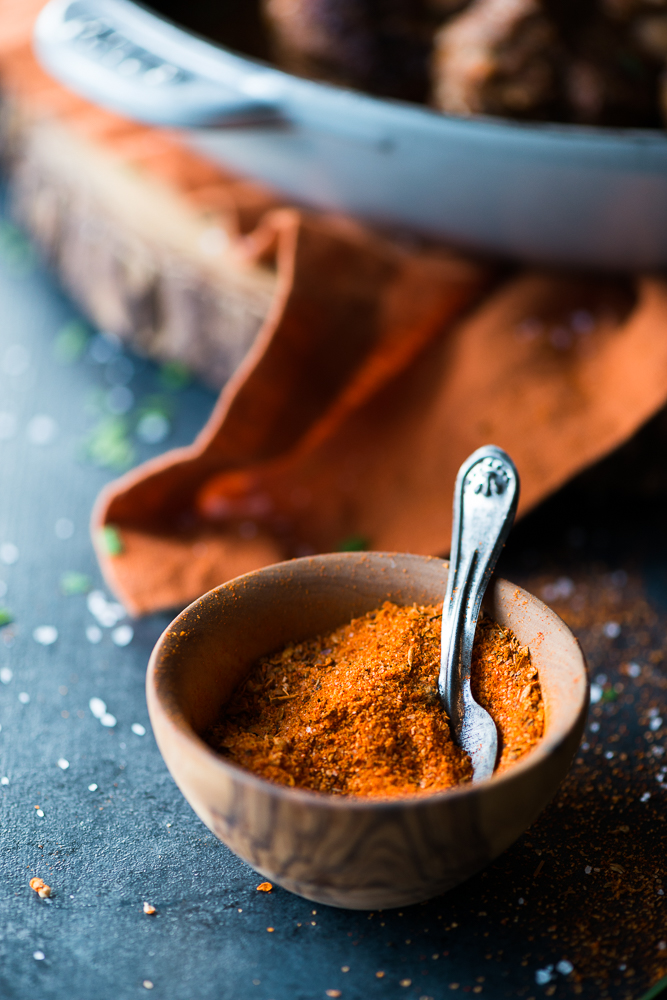 It has to be said, these meatballs really don't need much more than the Meat & Potato Seasoning & if you're in a pinch, I would just go with that. The other ingredients are just there as supporting cast members for the star of the show.