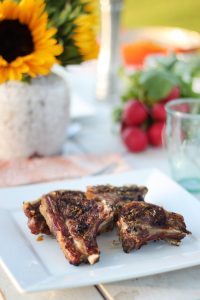 You may often hear us refer to Whole Foods as our "happy place." The reality is that we really just love shopping for healthy foods together, and more often then not, that means heading to Whole Foods. Another place in town that we really enjoy visiting is The East End Food Coop. Our Coop only carries organic produce, so if they can't get it organic, you won't see it there. They have a wide variety of organic fermented vegetables like cabbage, carrots, diakon, etc. Their vitamin and supplement section is amazing. They carry all local eggs, and even raw dairy. Although most of the store seems to cater to vegetarians and vegans, they do have a small chest freezer in the back corner that has local meats, usually from Clarion River Farms. Bill and I are pretty hippie, so we feel like we don't stand out too much walking through the coop, although we check out with produce, kombucha, and meat, instead of produce, kombucha, quinoa, and tofu.
The other week we were contacted by our friend Diana Rodgers of Radiance Nutritional Therapy. She is working on a new website (yet to be unveiled – we'll pass along the info when it goes live), and she was hoping we could photograph a "farm-like" dinner for the site. We jumped at the opportunity to do so! Lately our lives have been more about computer work than the hands on art we love creating with food and photography, so it was really nice to get back to what we really love about our work. Before setting up the photo, we stopped by our local farmers market, and took a trip to the East End Food Coop to get some fun, colorful props. We purchased pastured pork country style ribs from the Green Circle Farm stand at the farmers market (recipe coming soon), and from the food coop we grabbed some beautiful multi colored carrots, radishes, and while we were there we spotted goat ribs in the chest freezer. We had tried ground goat before, and absolutely loved it, so decided to grab the goat ribs and give those a shot!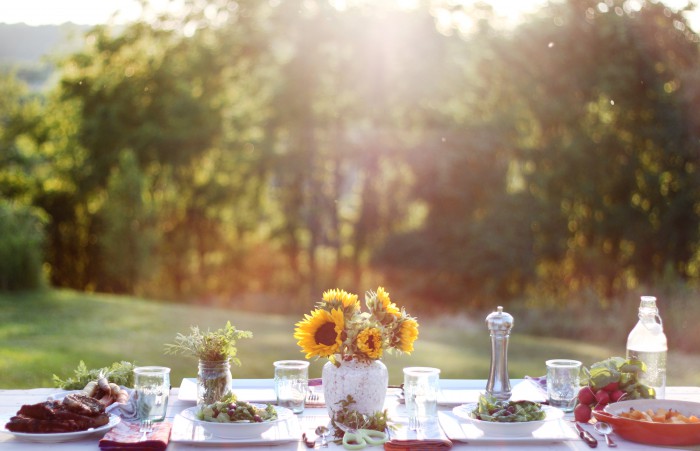 My Grandy Kyp gave us potted winter savory that we had yet to try, so I took this opportunity to make something tasty with the herb and the ribs. As I cooked, Bill picked more items from our garden to use in the photo, and set up the shot outside. As for the ribs, I minced garlic cloves and the winter savory, sprinkled each rib on either side with salt and pepper, and then pressed a decent amount of the herbs and garlic into the ribs, as to sort of "encrust" the ribs. The ribs smelled so amazing, it was almost torture letting them sit outside while we photographed. All I could think about was eating them!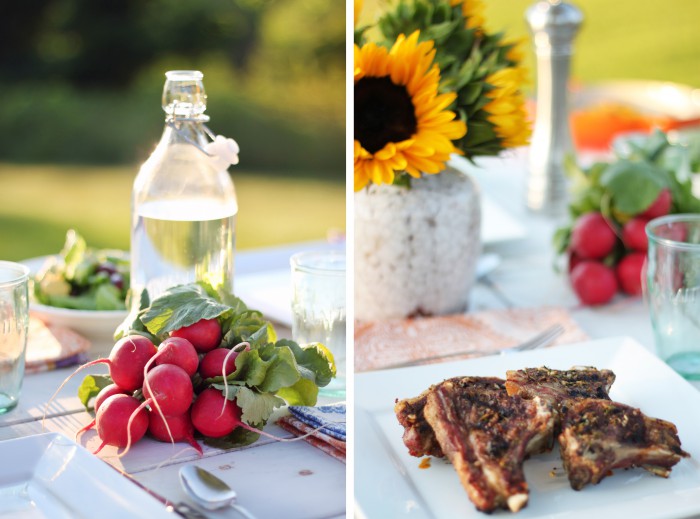 The photos for Diana turned out beautifully, as did the ribs. They were so amazing, that we recreated them last night for dinner!