Coconut cake was one of the first grain-free desserts I made for our blog. It ended up in our very first cookbook, Make it Paleo. I was an okay baker back then, but a lot has changed in 8 years, and I knew I could make something much more delicious now.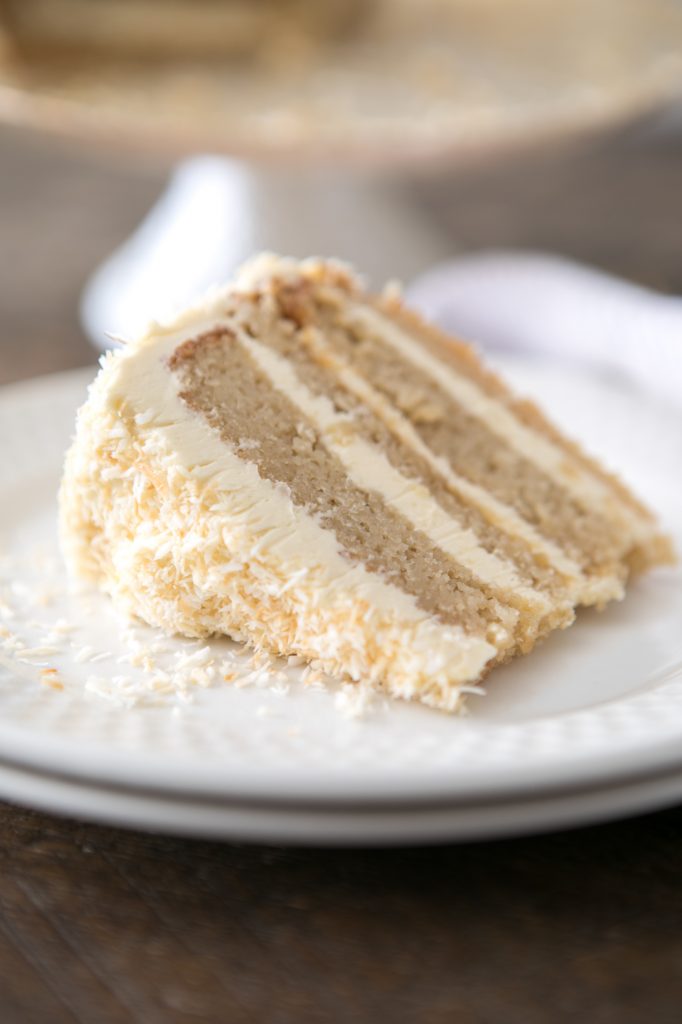 We originally got the idea for this cake because Bill's dad told us it was his favorite cake. His birthday was this week, so it was the perfect opportunity to revisit our old recipe and make it into something much better! Truth be told, I didn't revisit the old recipe at all. I made something completely new.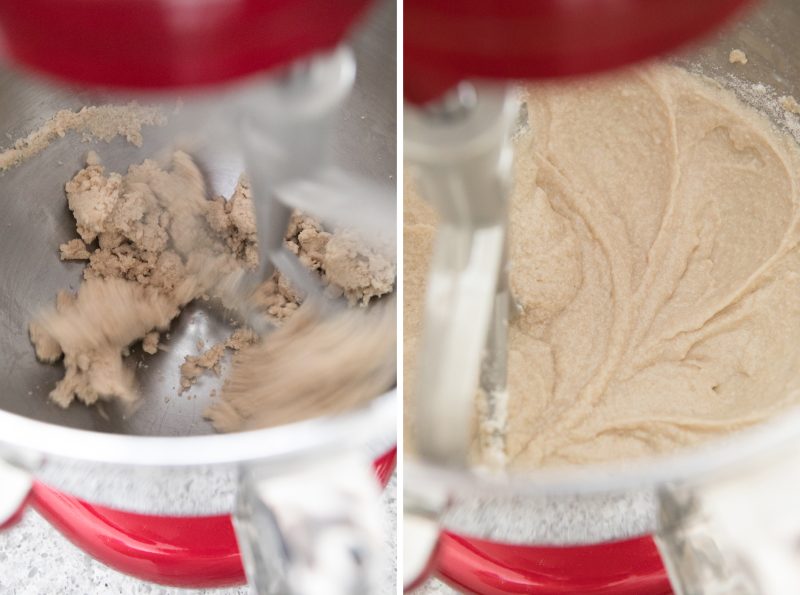 I watched a couple coconut cake videos to get an idea for how I wanted the cake to look, to decide I wanted to use a cream cheese frosting, and if I wanted to do frosting between the layers of the cake, or some sort of custard. I settled on a classic buttercream frosting for the surface of the cake, and between the layers. I also got the idea from Ina Garten to add almond extract to the cake batter. Almond extract really elevates vanilla cake batter. It adds the most amazing aroma to the cake, and the flavor is out of this world.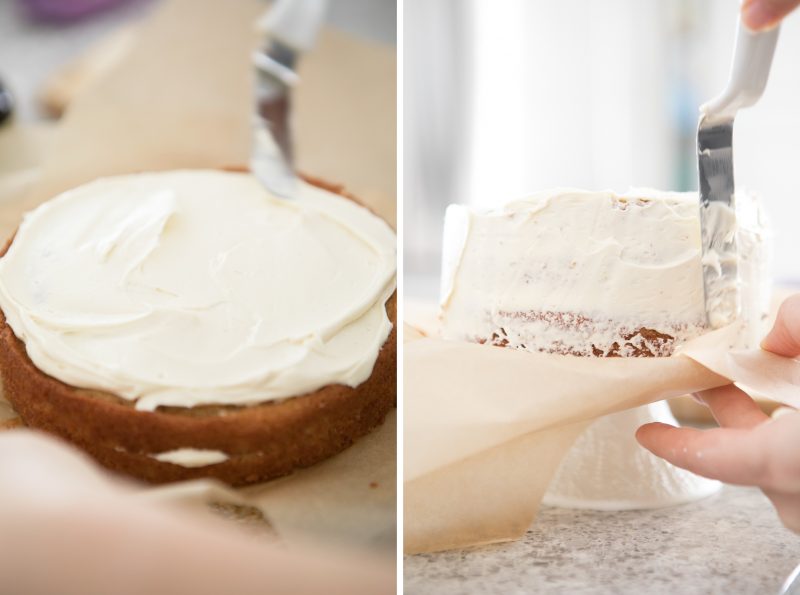 I decided to use egg whites in the cake, instead of whole eggs, because I wanted to keep the batter as light in color as possible, and as fluffy as possible. It was a great decision, because the cake turned out to have a wonderful crumb, as well as light and fluffy, but moist as well. If you are slicing the cakes in half to make multiple layers, be sure that the cakes are completely cooled, and be very, very careful. This is a tender cake, and if you are not extra careful when slicing, you run the risk of ruining your dessert!
I did feel like the frosting was a little too sweet, but classic buttercream frosting is pretty darn sweet. I might consider cutting back on the maple sugar in the cake batter next time, since you really need a good bit of powdered sugar for buttercream frosting to turn out properly.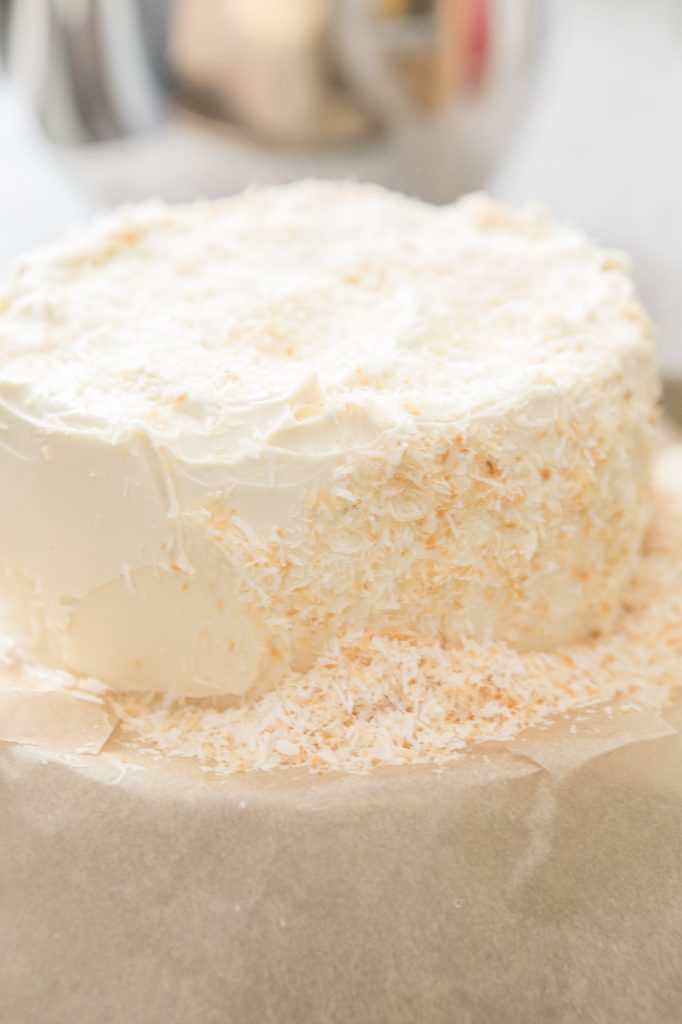 Another change I made to our coconut cake, was that I decided to toast the coconut prior to adding it to the cake. This added dimension in color, which was really beautiful, and added depth to the flavor. Bill described it as tasting like the coconut on a Samoa Girl Scout cookie. Yum!
You can also enjoy this cake without the toasted coconut. I will be using this as my go-to cake recipe anytime that I need to bake a cake. I think this is my favorite cake batter that I have made yet. It really turned out so well, and I'm so happy with it.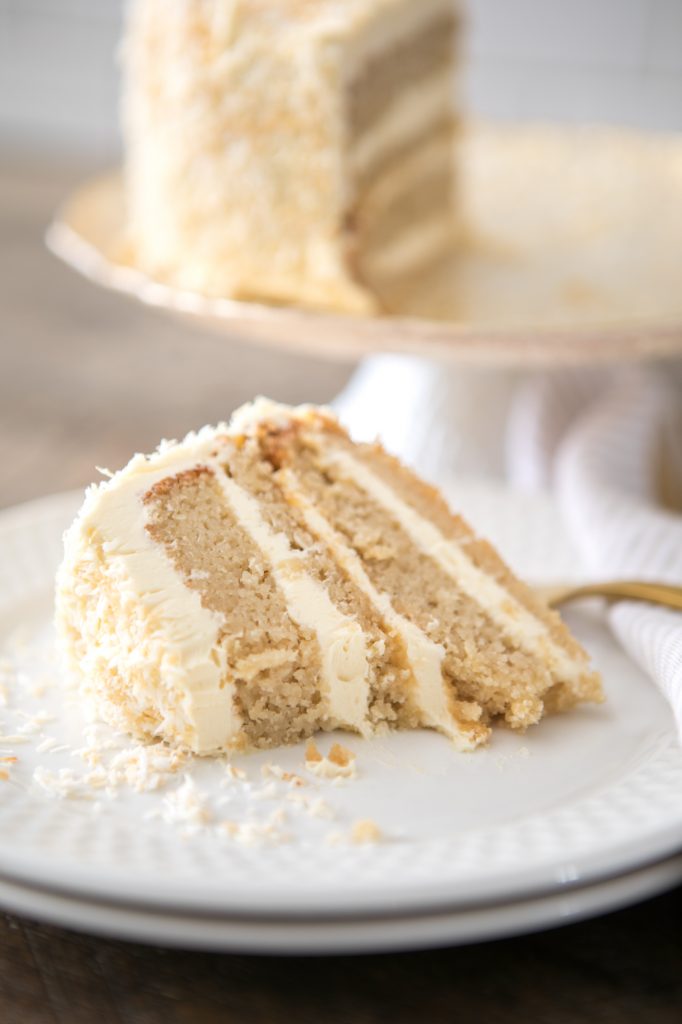 I hope you enjoy baking this cake for your loved ones as much as I did!
-Hayley