We have an exciting new product to share with all of you today! We have been working on our new Party Pack for months, which contains single serving sizes of spice mixes. We have created a Garden Ranch blend, French Onion, and Taco & Fajita.

These mixes are an easy and delicious way to serve healthy food to your guests for any party or gathering. For our dip mixes, all you need is a packet of mix, and some sour cream (or your choice of a non-dairy equivalent), and for the our Taco mix, you just need ground meat, water, and our spice mix! From there you can add all of the fixings you would like. These are true crowd pleasers, and will make your party planning that much easier!
We have wanted to make single serving packets of spices for a long time. One of our missions at Primal Palate is to make healthy cooking easier, and we felt like the convenience of these blends would bring that mission to social gatherings. Parties are one of the trickiest settings for healthier food options, where there are usually limited (if any) healthy options. You won't have to compromise on flavor when you have our Party Pack of spices in your kitchen! Just open a packet, add to your food, and let the party begin.
Garden Ranch
Ranch is everyones favorite dressing, and who doesn't love a creamy ranch dip for football nights to enjoy with wings, veggies, and chips? With our organic seasoning mix, you get all of the flavor of your favorite ranch dips, but with only the best ingredients. We love this mix blended into sour cream for the perfect Ranch dip, but can also be used to make homemade ranch dressing, to season chicken or pork, sprinkled on top of pizza, and even for seasoning homemade steak fries.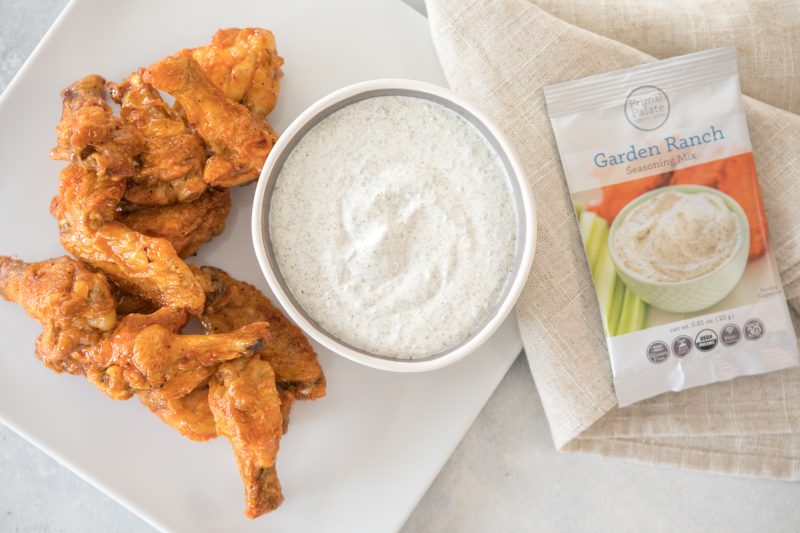 Taco & Fajita
Our Taco Seasoning is one of our best sellers, so we knew we had to include this blend in our Party Pack. You can easily put together tacos for your family dinner, season beef, pork, or chicken and vegetables for fajitas, and make some really delicious loaded nachos! (This is the same blend as in our bottles, in a convenient single-serving size.)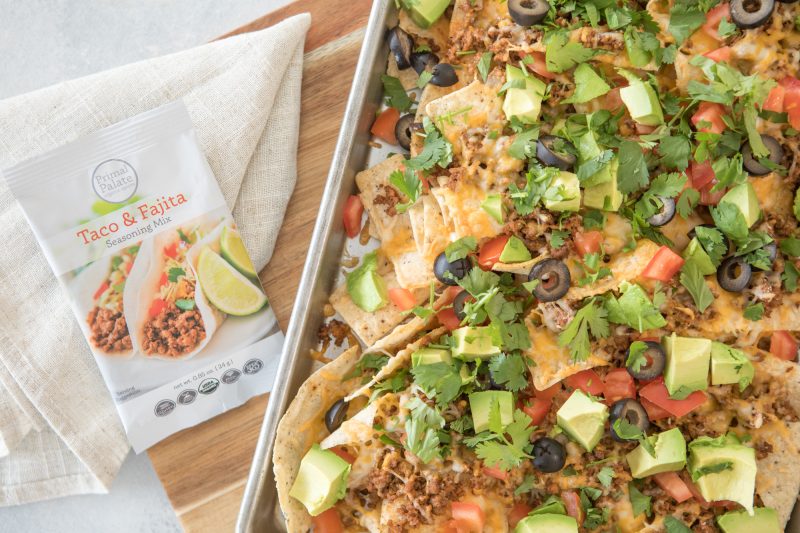 French Onion
French Onion Dip with crunchy potato chips was always my favorite thing to eat at parties and gatherings with friends. I knew I had to recreate a version that was full of the flavors I loved, but was much healthier to eat! Our French Onion mix makes the perfect dip for potato chips, but can also be used on chicken, mixed into burgers, on roasted veggies, or mixed into soups!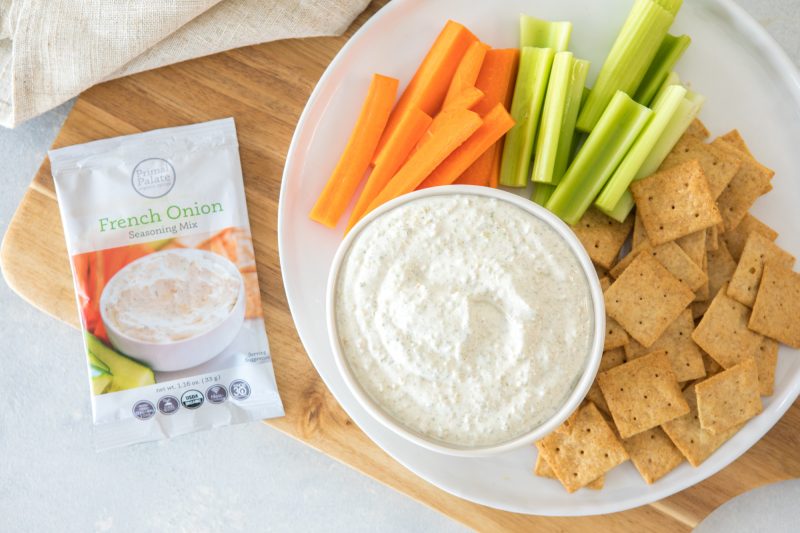 Our new Party Pack is available now! Just click the link below to join the party.