Happy monday, friends!
We just got back from another shipment processing day at ARC, which is our spice assembly partner. If you didn't check out the recent post on how we package our spices, here's the quick overview: ARC is a sheltered workshop that employs people with all types of physical and mental disabilities, and partners with companies (like Primal Palate) to provide these folks with real, meaningful work. Our spices and boxes both arrive at ARC, and are put together by their employees, then ship out to our distribution facilities all over the country. It's a special part of the Primal Palate spices story that we're so proud of. Today, we got to visit the warehouse and see off our second FULL production run of spices! We are so thrilled that you all are loving them, and we wanted to make sure we didn't run out anytime soon, so we did another huge run of the blends.
Among the many packages shipping out today, one special pack of Signature Blends contains a golden ticket! (Yep, just like in Willy Wonka… we love that movie!)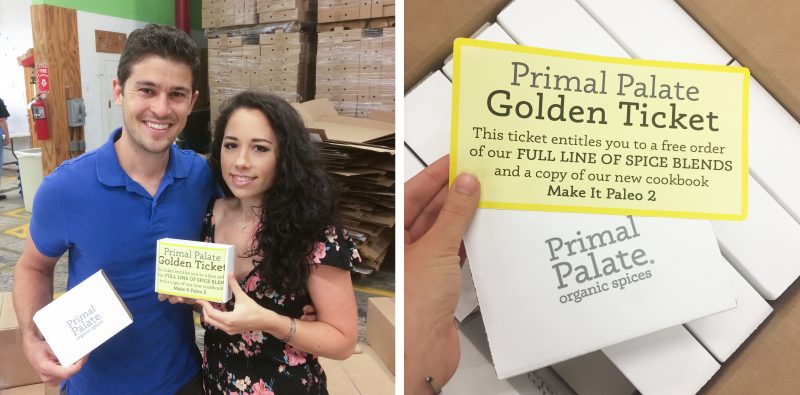 This lucky winner will get our full line of spice blends: a free Signature Blends order, as well as a pack of our new (and yet unannounced) blends which are Nightshade-free and FODMAP-free! Plus a signed copy of Make It Paleo 2! We don't know when the lucky box will reappear, but it's anyone's game at this point!

We are kicking this week off with a bang, and hooking you up with a great new recipe for grilled skirt steak. We haven't done skirt steak in ages, so it seemed like a good time to get some back into the mix. If you haven't done skirt steak before, this is a really flavorful cut that also isn't ungodly expensive at the store. It's only a little more expensive than ground beef, so a good way to have a steak without dipping into your 401K at the same time.
The thing about skirt steak is that it's a tough cut, so you need to take action to tenderize it, unless you have an iron jaw or don't care. But we care, so here's what you do: First, you'll want to pound this steak flat. Most skirt steaks are already flat, but if you happen to get a thicker one (that might be shaped more like a flank steak), you'll want to pound it out. Take your meat mallet and go after it with the flat side first, then the knurled side second. I don't know if that sequence is a thing, but it seems to work well for me. The second thing you're going to do is use an acid in your marinade; in this case, we use lime juice, and the flavor works wonderfully.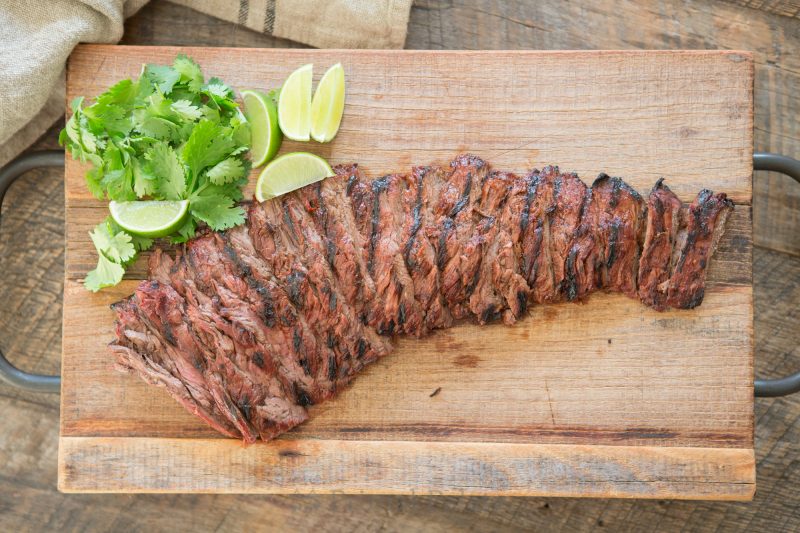 Some people will marinade steaks overnight, but with a relatively thin cut like skirt, you can do an hour just fine. Our marinade brings in some awesome flavors, using our own garlic and ginger because those two play so well together, flavor-wise.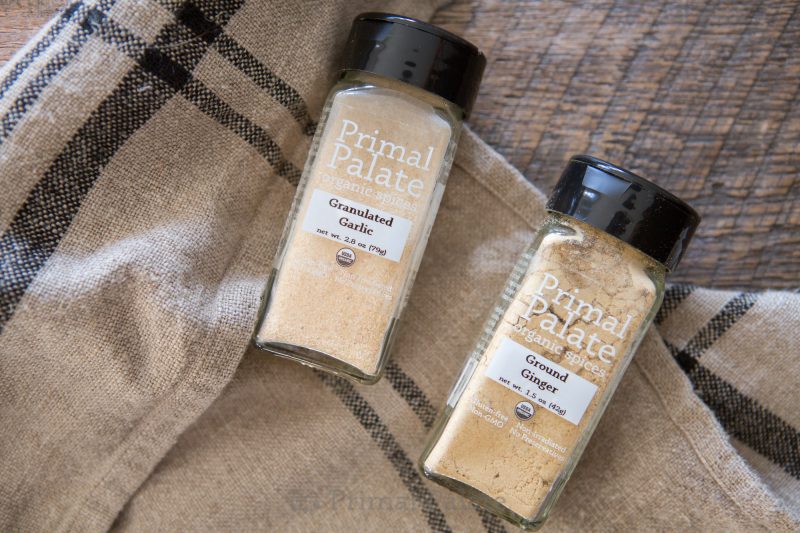 These two are part of our "Healing Pack" along with Oregano and Turmeric. [Learn More]
We also add in a hit of chipotle powder, which you can increase or decrease to your liking. It can be pretty hot and spicy, depending on how fresh it is, so just be aware of that. Finally, we add my personal favorite ingredient: Pink Himalayan Salt, which is mineral rich, and just awesome. We use pink Himalayan salt in all of our signature spice blends because it is, without a doubt, the best salt on earth.
There are two more things to be aware of to cook the perfect skirt steak. 1) get your grill as hot as you can without setting your backyard on fire. 600 degrees Fahrenheit would be great. Alton Brown cooks his directly on glowing embers, so if he says hotter is better, it's got to be true. 2) slice the steak on the bias after resting for 5-10 minutes. You will indeed be tempted to try it before then. Go ahead and cut off a little corner… no one will notice. And slice against the grain, on a slight bias so that the strips are thin and easy to chew.
Thats it! You could pair this dish with just about anything. Oddly enough, we made this along with a yuca-crust pizza (which is 99% vegetables, so practically a salad). We recently shared that recipe, which you can check out here.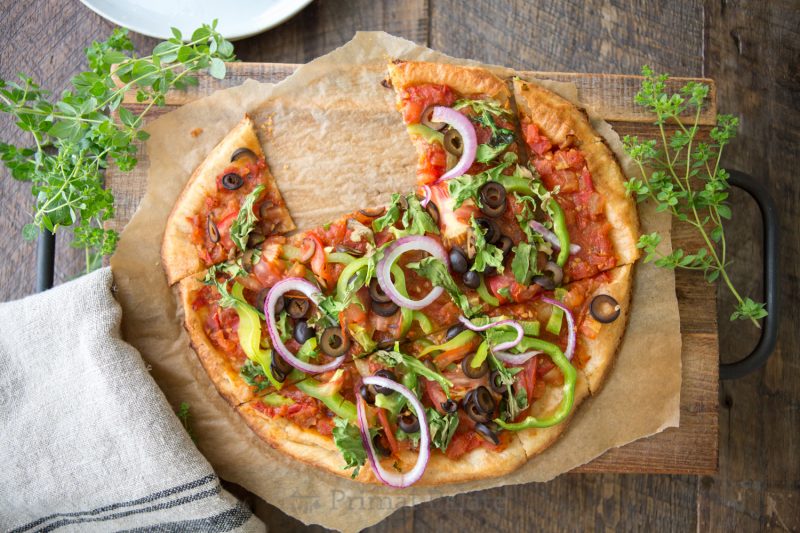 How you guys love it! Check back for a few more new recipes this week!
Bill & Hayley