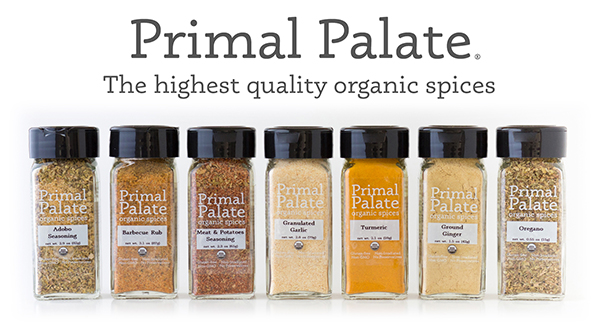 Just a few weeks ago, we announced our new multi-year project which is now a reality: Primal Palate Organic Spices!
Quality has always been a compass for everything we do at Primal Palate, so it should be no surprise that it was a huge driving factor in the development of our line of organic spices. We wanted to bring something to your kitchens with quality you trust, expect and deserve. All of our spices are certified USDA-Organic. They are all certified Gluten-free. Spices are naturally gluten free, of course, but for those of you with severe allergies, you can BE 100% SURE they contain no gluten. They are certified Kosher by the Orthodox Union. Since they are organic, they are also non-GMO. And the spices are also non-Irradiated (our spices are not exposed to radiation). Our spices are also packaged in a completely nut-free facility!

A key part of the Primal Palate Organic Spices story is how we package them. But first, let's go back about a year in time, to when we first saw this video on Facebook:
We just LOVED the concept of helping people with disabilities find meaningful jobs. Having a sincere compassion for those on the Autism Spectrum, as well as those that have other disabilities, we knew we wanted to share this video with our followers. So we did, and it seemed like everyone felt the same way we did, and agreed it was a wonderful story!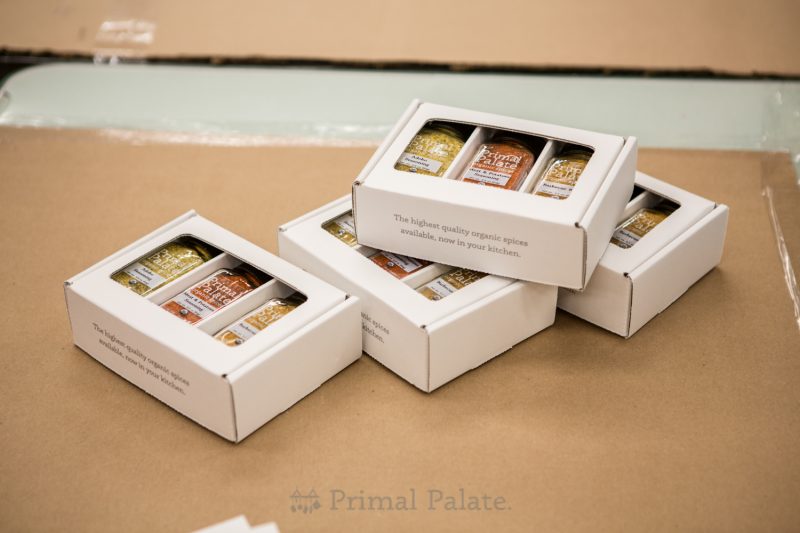 Fast forward to this summer, and we needed to solve the logistics issues of packaging the spices. Seemingly out of the blue, we were led to a locally based packaging company called PSI, whose facility is managed by Todd Ireland – a friend of the Primal Palate family. So after some initial headaches (and worries) about how to safely package the spices for transit, we had a trusted solution. (They have been wonderful to work with!)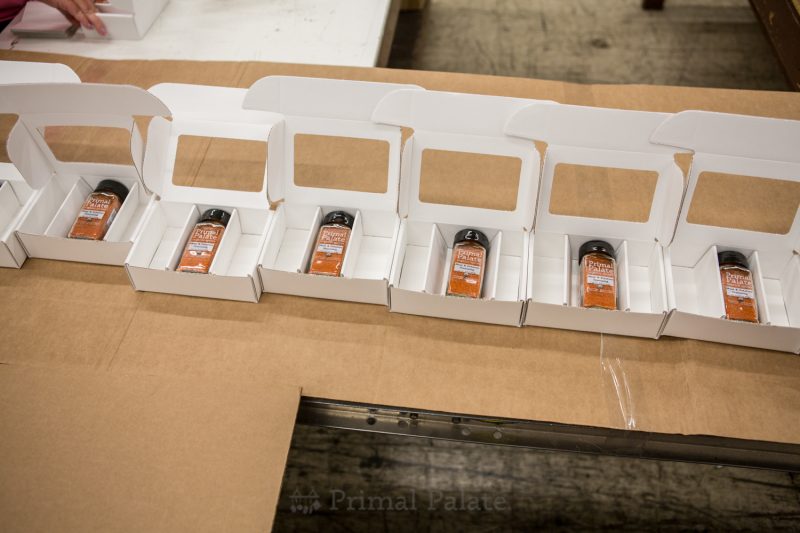 As a result of contracting PSI for the boxes, they introduced us to Achieva. Achieva is the only agency of its type in southwestern Pennsylvania, providing lifelong support to individuals with disabilities and their families. They are a nonprofit parent organization that has comprehensive services and supports and serves more than 14,500 individuals with disabilities and their families.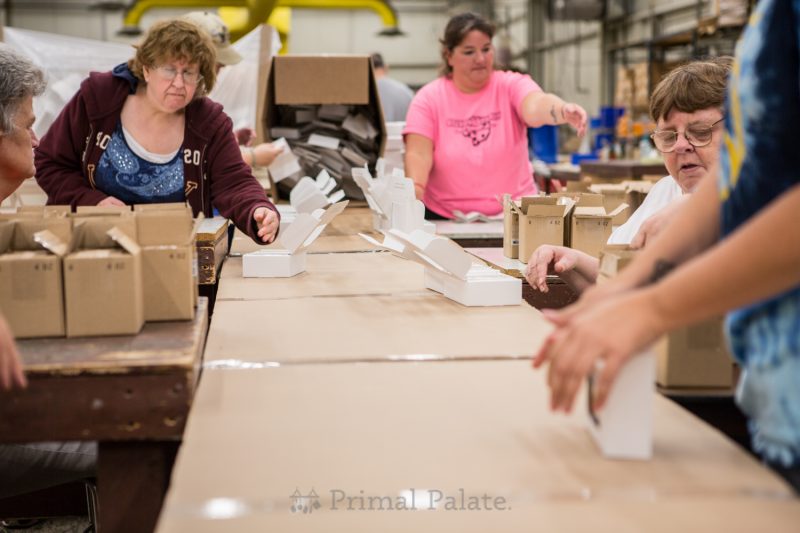 By working with PSI for the boxes, we were also given the opportunity to work with ARC (a part of Achieva) to help assemble our spice sets.
Suddenly, by a twist of fate, we were given the opportunity to help provide meaningful work to people with disabilities. We were completely thrilled to have the ability to utilize one of Achieva's vocational facilities for packaging and assembly. When you open up your package of Primal Palate Organic Spices, know that the box being put together and the spices being put in it helped to give someone a chance for meaningful work, who might not have had a chance otherwise. We LOVE that.
During the packaging process, we were lucky enough to be allowed to visit ARC and check out the process of putting together the gift sets. It was humbling to be greeted with such kindness and genuine gratitude from the workers. I was overcome with emotion during our visit.
When you buy Primal Palate organic spices, you can feel good, not only in knowing that you are purchasing a high quality product from a small, independently owned business, but also from a business that plays a small role in supporting people with disabilities.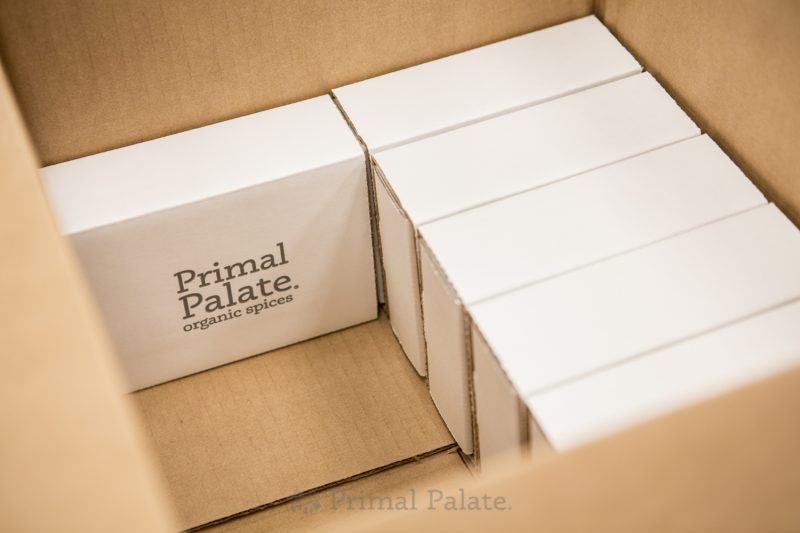 As a result of everyone's hard work on getting the spice sets together, they are now beginning to ship from our three distribution centers! East Coast orders are already in progress, and Mid West and West Coast orders will begin shipping in the next few days! It's the perfect time to order yourself a set (if you order both packs, you save 17% off of the Healing Pack!)
If you would like to learn more about our spices or order, just click the link below. Thanks everyone for your support!

Bill & Hayley