Hello friends!
We're back with a new recipe this week! Did you miss us? Heck, WE missed us! We've been going nonstop since the middle of November with Primal Palate things (mostly our organic spices), and it's afforded us very little time to work on recipes. Of course, it's not very appealing to make and photograph recipes when it gets dark at 4pm, so there's that too.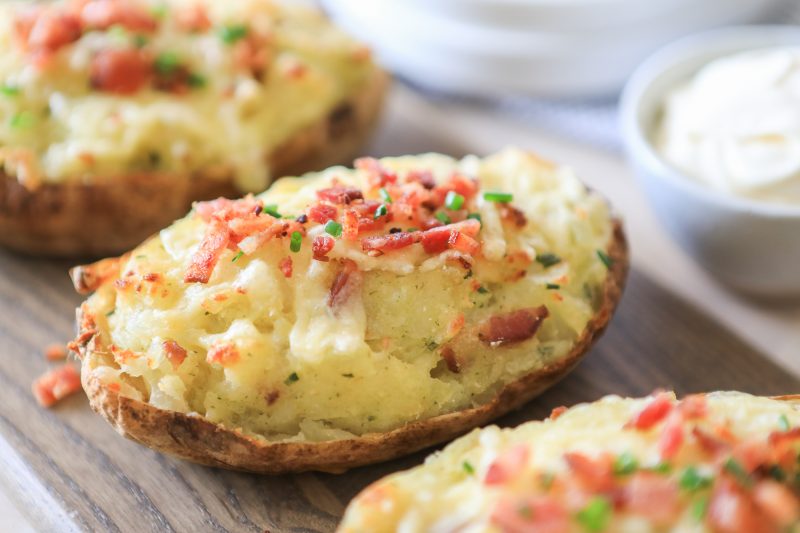 The days are getting longer again, which makes for more opportunity to make and photograph new recipes, which is always exciting! We still haven't had much time for that, however yesterday we were stuck inside and working from home, since we were experiencing a -30 windchill! It was freezing, but the sun was shining, so it was the perfect day to hunker down and make some hot, comforting food.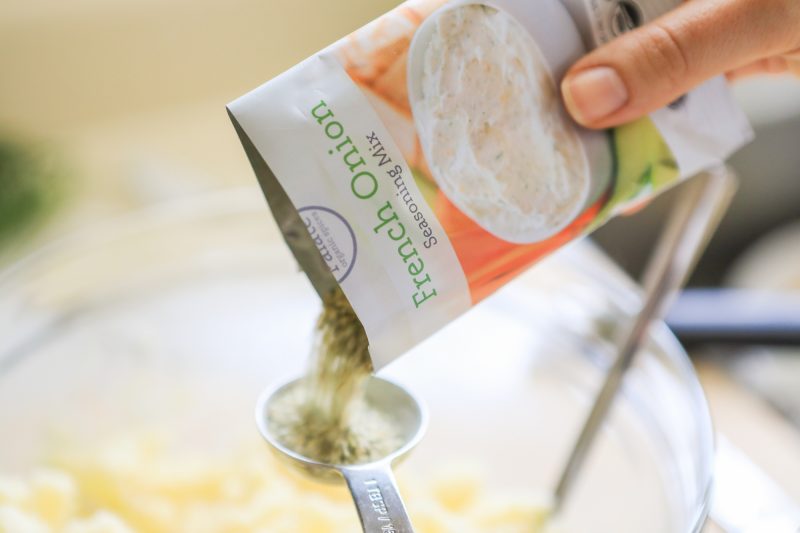 The Super Bowl is coming up this weekend, and although I'm not a sports person, we are having a gathering this Sunday, so I wanted to test out a recipe for twice baked potatoes to serve to our guests. I wanted to include the classic flavors of chive and bacon, along with real organic sour cream and cheddar cheese, but add a simple twist to send these hot potatoes into a flavor explosion! I decided to add our French Onion Mix to season the mashed potatoes along with the bacon, chives, and sour cream. It was just what these potatoes needed.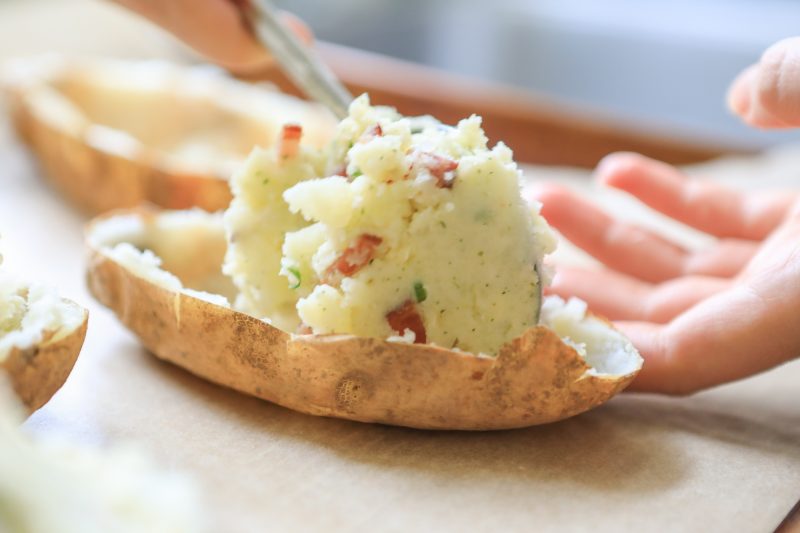 The mashed potato mixture smelled amazing, and filled our house with the aroma of bacon, onion, garlic, and cheese while they baked. It was the perfect recipe to make for such a cold, cold day.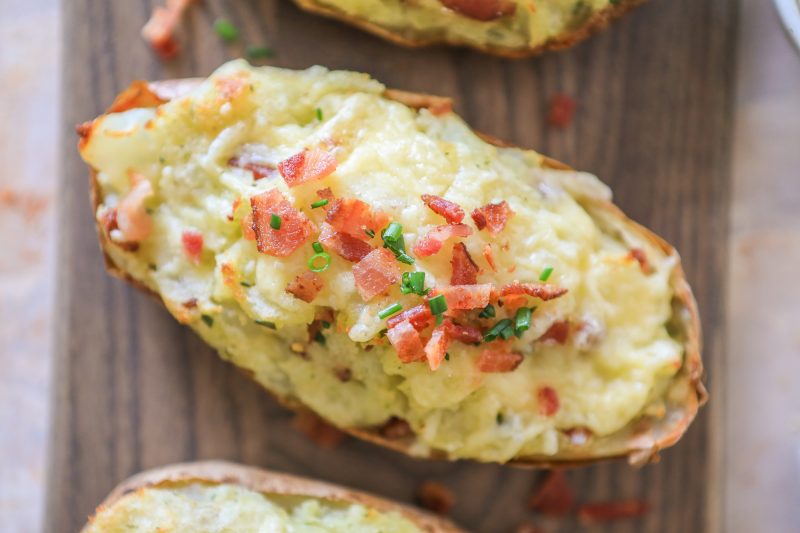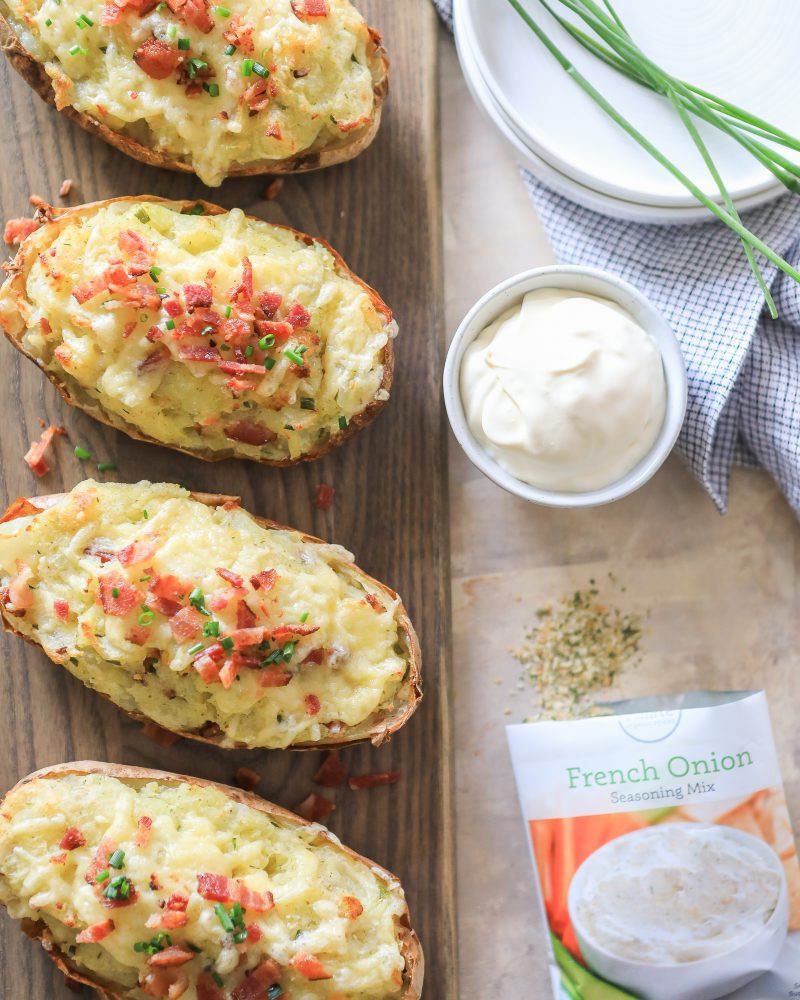 I made these with really big russet potatoes, but you could purchase smaller ones to make a dozen for a gathering. This recipe has a few steps, but it's really easy to put together, and makes for a low-stress party recipe.
Hope you enjoy these! If you make them, let me know!
-Hayley