Back in early November, I got an email from our friends at Applegate about a pop-up Whole30 restaurant they were planning to do in NYC in late January. I couldn't believe what I was reading, thinking back on how Whole30 and Paleo products were hard to come by just a few years ago. But things change, and the market has spoken: transparency and clean ingredients are here to stay and these types of products are earning their shelf space in stores across the country. But here we are in 2019 and Whole30 has taken the nation by storm. Clean eating is here to stay, and high quality products are winning over consumers.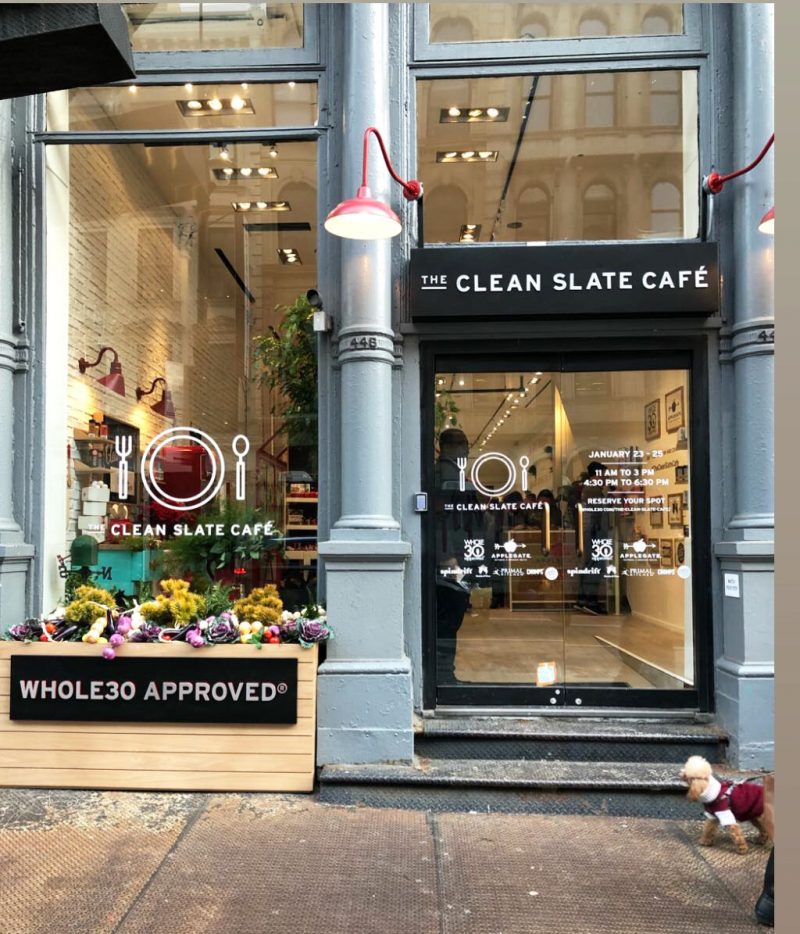 The concept outline for the popup was to put on a completely-Whole30 restaurant for 3 days amidst the famous January Whole30 in New York City. Along with a handful of Whole30 Approved brands (like us!), Applegate was going to orchestrate this feat in just two months time. We were all in!
Just two nights ago, I attended the preview event with fellow brands, influencers, and media. The first thing I'll comment on is the space they secured for the popup. With high ceilings and massive windows overlooking Broadway (yes, the famous NYC thoroughfare), the restaurant space was long and bright, decorated with greenery, fresh vegetables, and bright focused lighting. It felt like art gallery meets farmers market.
Primal Palate was invited to participate in the event, contributing spices for four of the signature dishes that were being served in the cafe, including a dish that highlighted Applegate's brand new Blend Burger. This new product blends organic grass-fed beef with organic mushrooms. I had it, and let me tell you, that's one tasty burger! We can't wait for it to hit shelves this spring!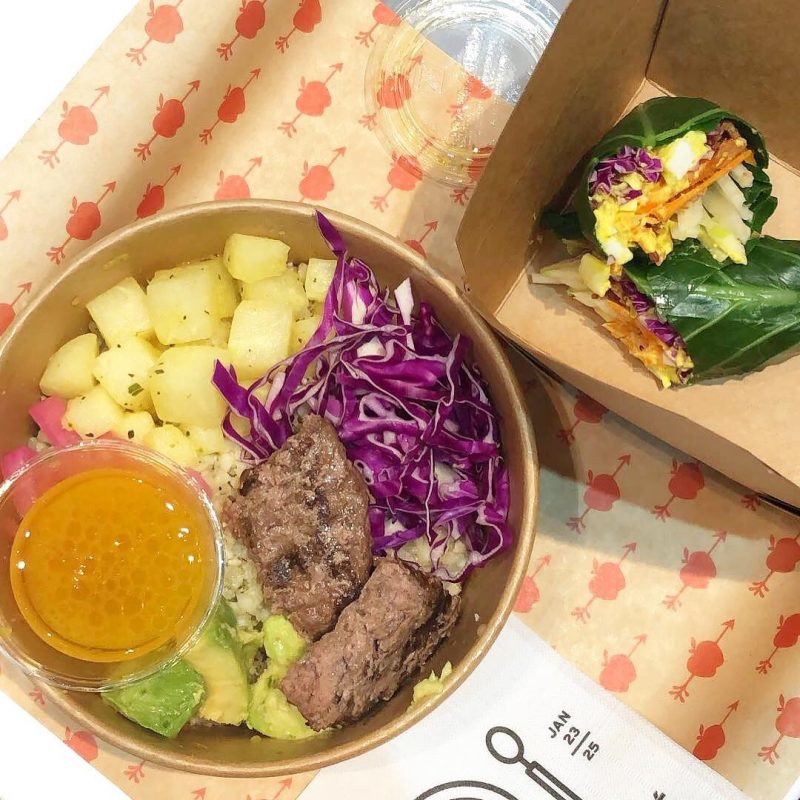 Applegate also included 5 other brands in the popup that we know, love, and often collaborate with: Spindrift, Primal Kitchen, Vital Farms, Chomps, and Kettle & Fire. Each brand contributed their own Whole30 Approved products to the cafe in some way, and it came together in an amazing menu!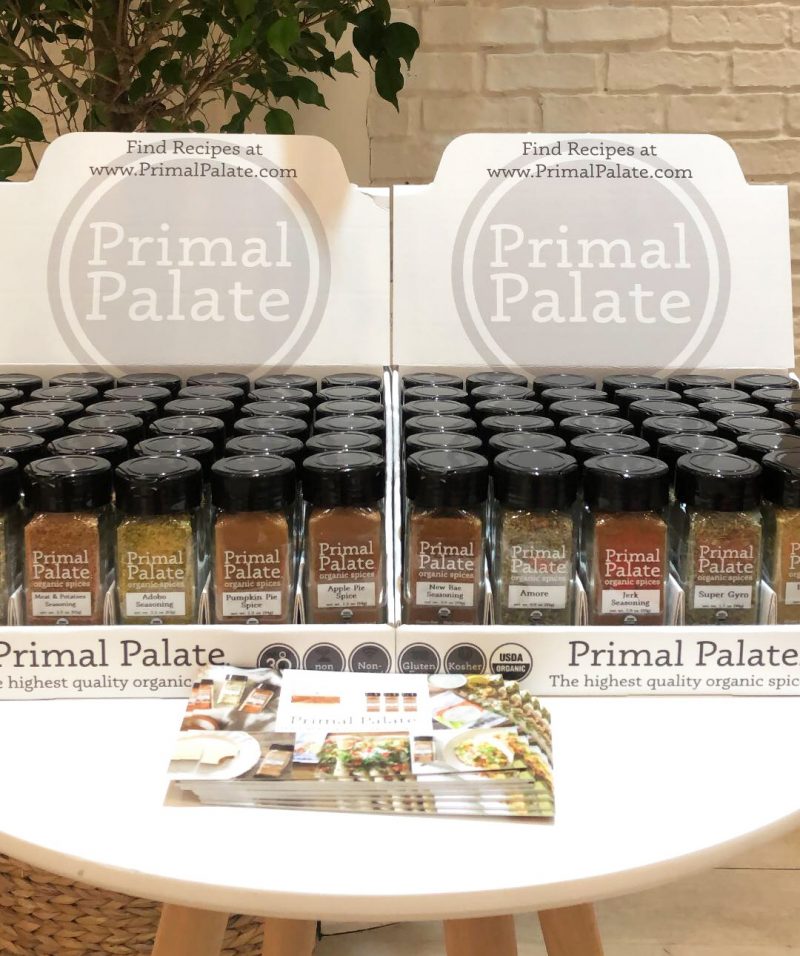 One aspect of the evening I was really looking forward to was meeting some Insta-celebs that I had never met in person. Leslie from Balanced Life of Leslie, Terri from No Crumbs Left, Shanna from Whole30, and ChihYu from I Heart Umami NY to name a few. I also made some new friends with influencers I had never met before, which was really fun. I really enjoyed talking about Primal Palate and our line of organic spices to people who were not familiar with us, and handing out bottles of spices of course!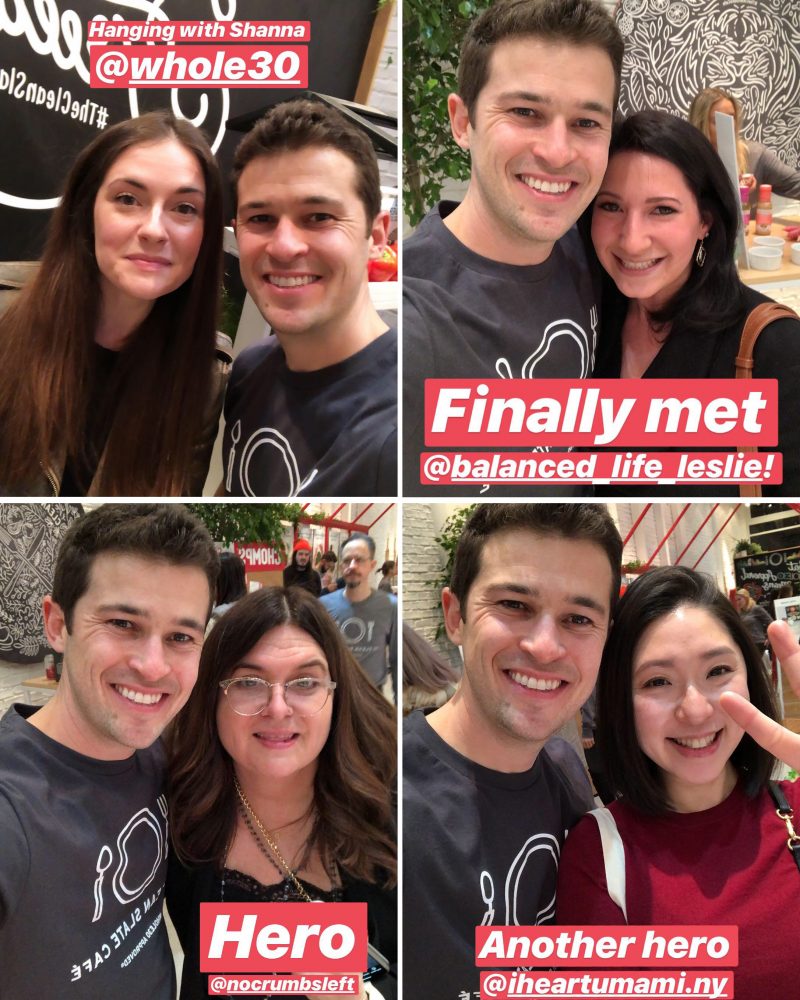 The Clean Slate Cafe is still open today and tomorrow, though space will be very limited. All of the pre-registration tickets are spoken for, but I think people can still walk up and try to get in. We left some spices behind for people to enjoy, so if you do go, ask if any are left!
Big thanks to Applegate for inviting us to participate. We had a great time!