I told you guys I would be back with more cheesecake recipes! This one is incredibly delicious. Or as Bill would say, "diabolical".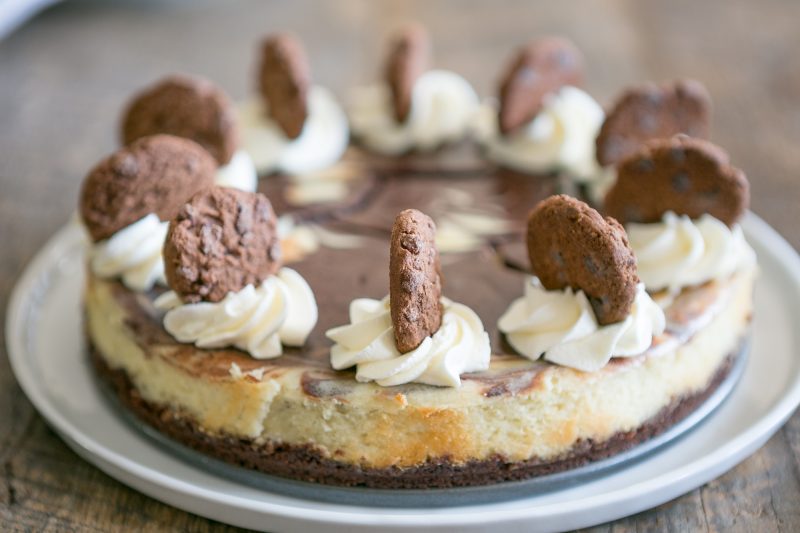 I was considering trying to make an Oreo Cheesecake, but I felt like that might be a stretch. I really felt like I would need to use gluten-free Oreo type cookies, which we ALL know are sold at Whole Foods. Don't tell me you've never walked through the cookie aisle at WFM and considered buying those, and eating the whole package. I know I have.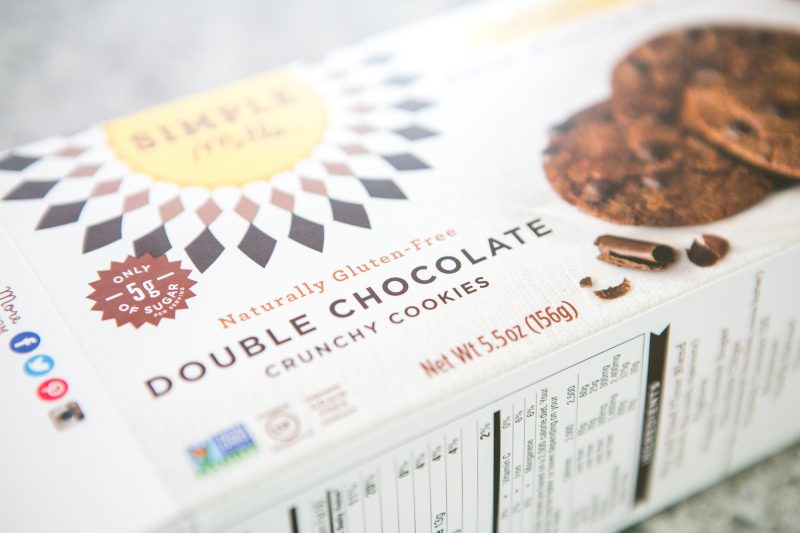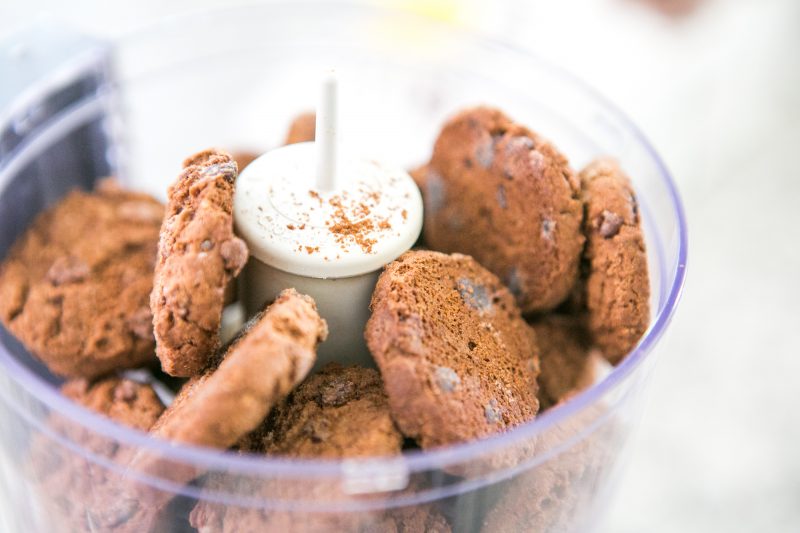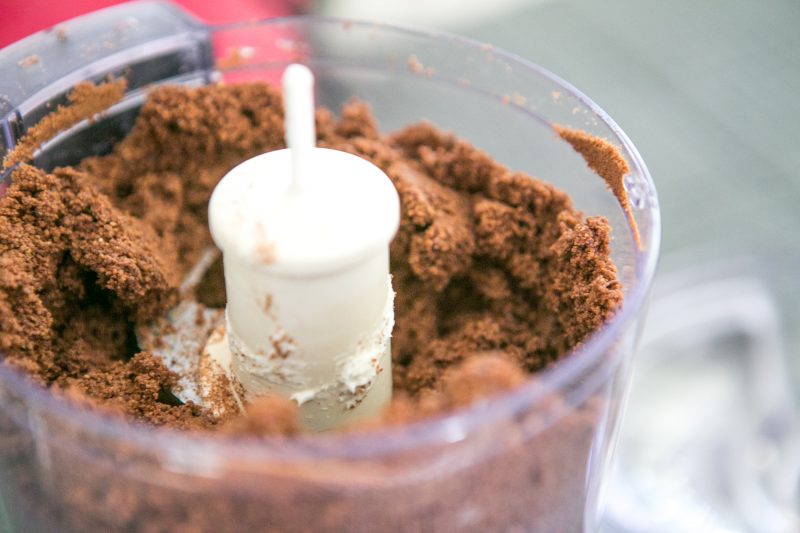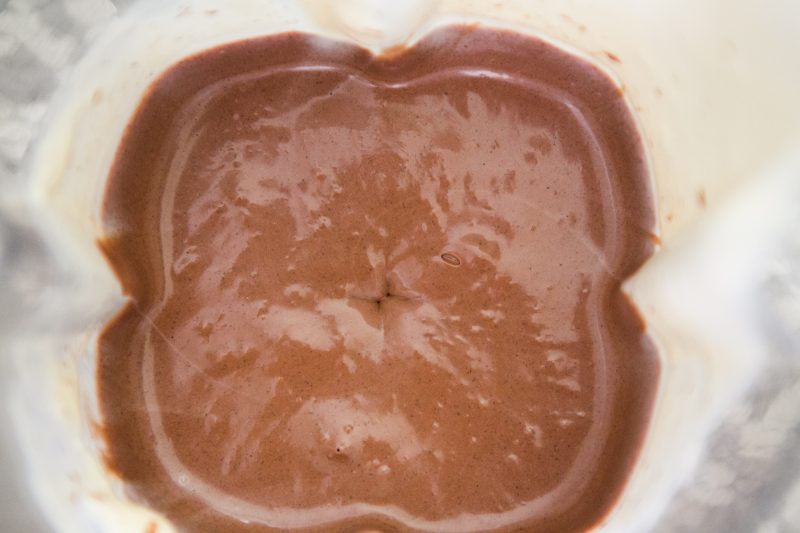 I felt like I could keep things slanted more toward Paleo by doing a marble cheesecake. I do have a recipe for Crispy Chocolate Cookies, which you can absolutely use for this recipe, but I loved using Simple Mills cookies, because not only are they delicious, but they are small and cute, and perfect for decorating the top of your cheesecake! They also eliminate one step of cooking, which is huge when you are baking a cheesecake.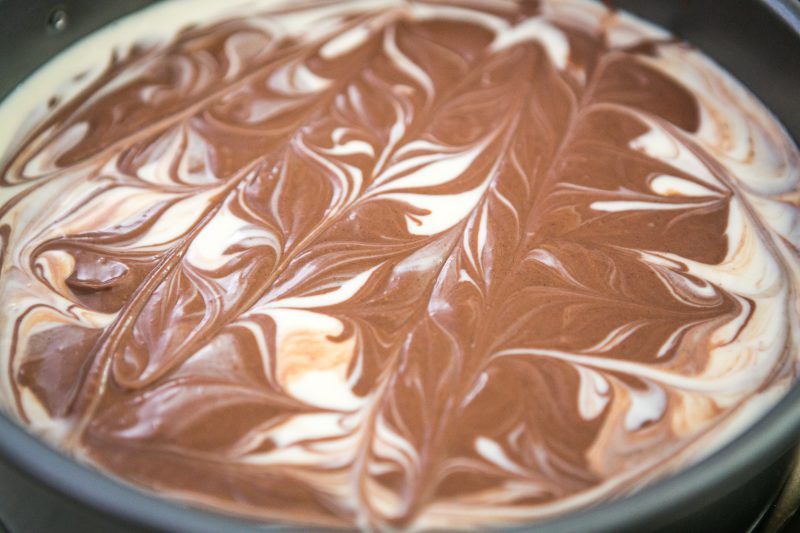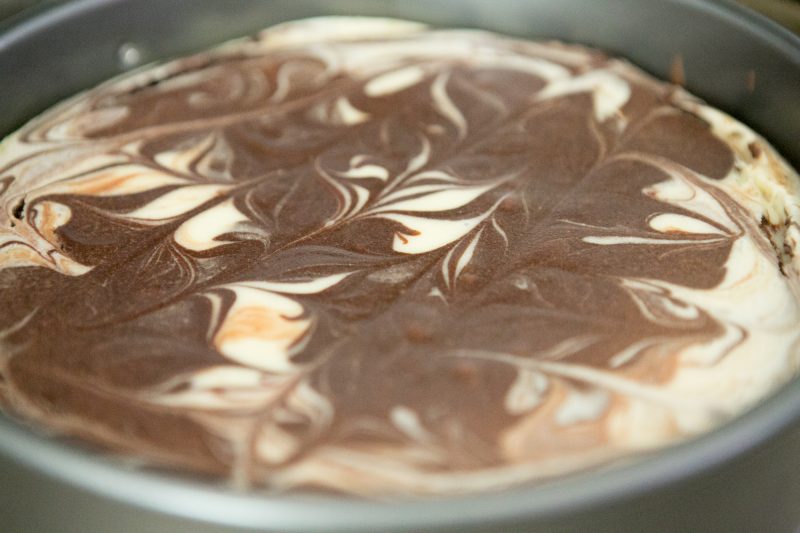 I used one whole box of cookies for the crust, and then dove into a second box for the topping. I would have used both boxes for the crust, so that I could bring the crust up the sides like I did with the Lemon Cheesecake, but I wanted to make sure that I had enough cookies left for the topping. Next time around, I will try this recipe in a 6 inch cake pan, which is my favorite size for baking cakes, because I did want it to be just slightly taller. I did not whip the egg whites for this recipe, so the batter was not as tall as the Lemon Cheesecake. It still turned out beautifully!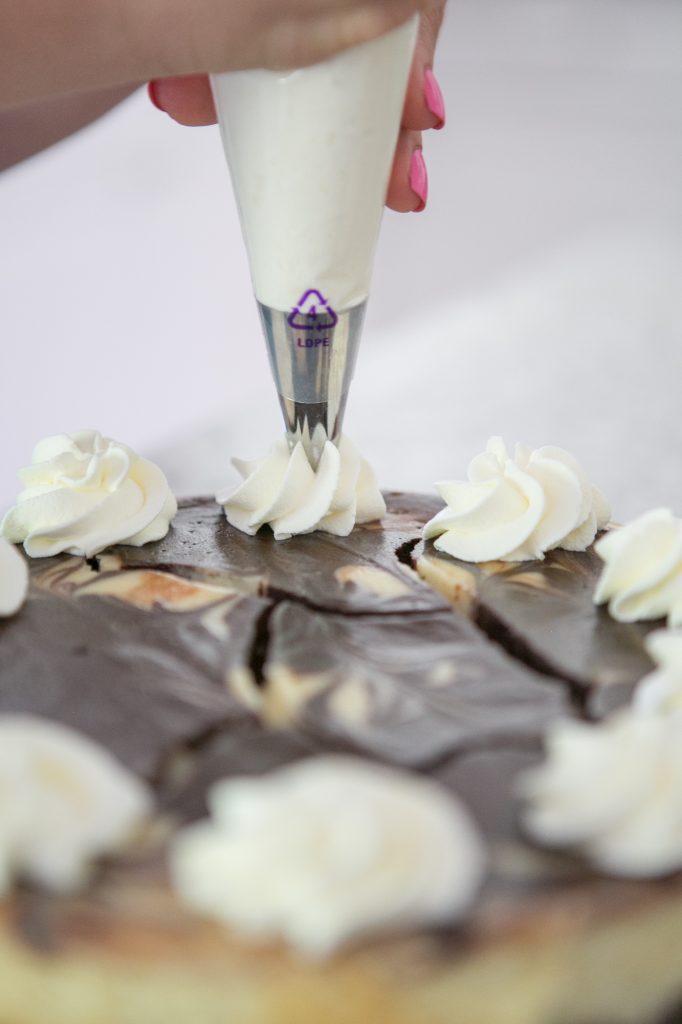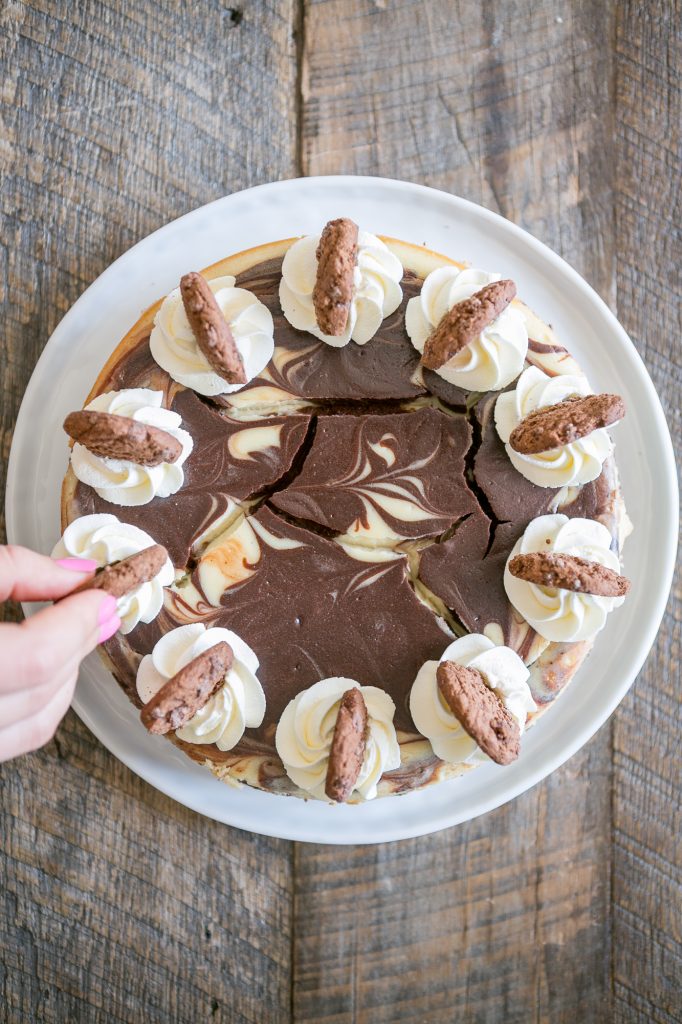 This recipe was really fun to make, and even more fun to eat! The next time we need to bring a dessert to an event, this is the one I will be bringing!
Enjoy!
-Hayley