Yesterday I was inspired to make two new Halloween recipes. I'm actually only sharing one with you today, because It's quick to make in time for your trick-or-treat festivities, and the other recipe I feel needs some work. The recipe I'm sharing today isn't really a recipe, but more like a decorating inspiration. We've posted quite a few Cappello's pizza recipes here on our website, and today we are sharing one that is just a little creepy.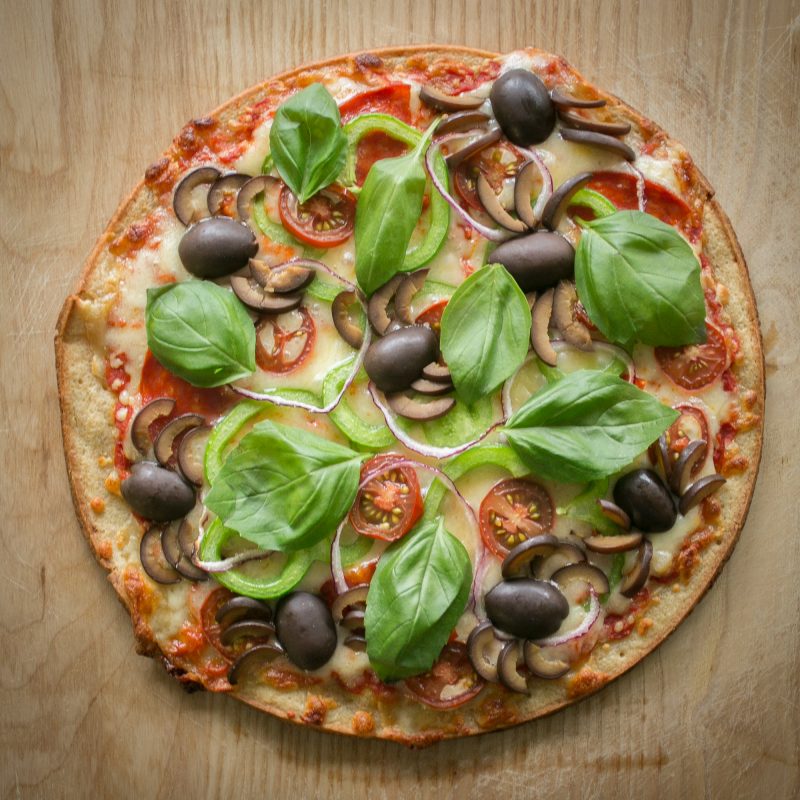 I think we all know what it's like to find a bug in your produce, especially if it came from your own garden. Today I want to share with you a pizza idea that has bugs on it on purpose! This Creepy Crawly Pizza is pretty easy to make, and really fun for the kids. I used olives for the spiders, which wasn't my idea. There are lots of different spider pizzas on the internet, but I really enjoyed this one, because it has lots of veggies, and to me looks a bit more realistic, like the spiders are crawling out of the vegetables on your pizza.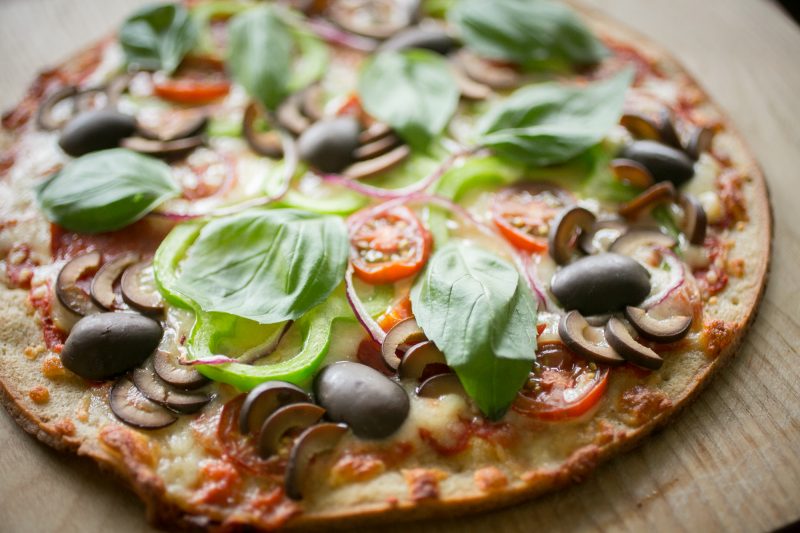 For this pizza I used thinly sliced green bell peppers, thinly sliced red onion, sliced tomatoes, some Applegate pepperoni, and fresh basil. To make the olive spiders, you just slice one in half, lengthwise, and use half for the body, and then julienne the other half to make the legs. I did try to tuck the olive spiders into the cheese and under some veggies to make it look like they were crawling out.
I topped the pizza with the bell pepper, onion, tomatoes, and pepperoni, and baked it in the oven for 8 minutes. We then removed it from the oven, and added the olive spiders, and then baked it for a remaining 2 minutes. Once it came out of the oven I added the fresh basil. I didn't want to cook the basil and have it shrivel up to nothing, I really wanted fresh leaves to look more nature-like.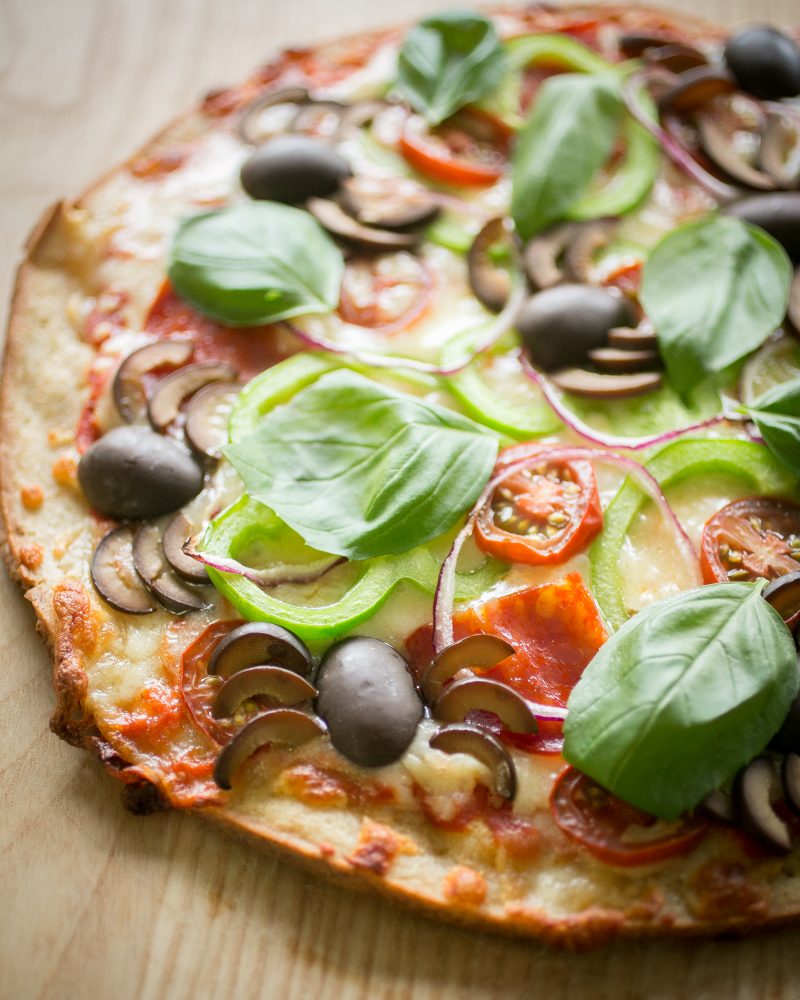 Cappello's pizza's are so delicious, so we really enjoyed this one. It's a fun one for any Halloween party that doesn't involve too much work!
The other recipe I made were spider cookies. I made a pretty basic peanut butter cookie (no, peanut butter isn't technically Paleo), and used chocolate covered almonds and a chocolate chip for the body and head. Then I just melted down chocolate to pipe the legs on the cookie. I didn't like the way these turned out, and I was rushing because we had just about no light to photograph them. So I will perfect this recipe for next year. Sorry!
We hope you all have a safe and happy Halloween!
-Hayley
---
-Other Cappello's Pizza Recipes-