Every now and then, Bill and I really enjoy eating rice, zucchini noodles, or Cappello's pasta with a flavorful meat sauce. Recently, Bill has realized that he doesn't tolerate tomatoes very well, so I wanted to make him something delicious that he could really enjoy, and feel good after eating it.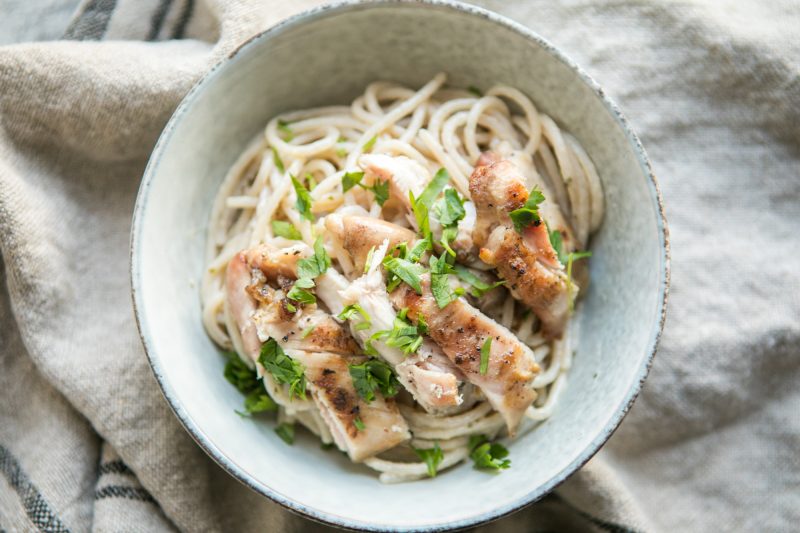 I love whipping up a cream sauce for pasta. It can be made with coconut milk and nutritional yeast for a dairy-free version, but the real deal is always better.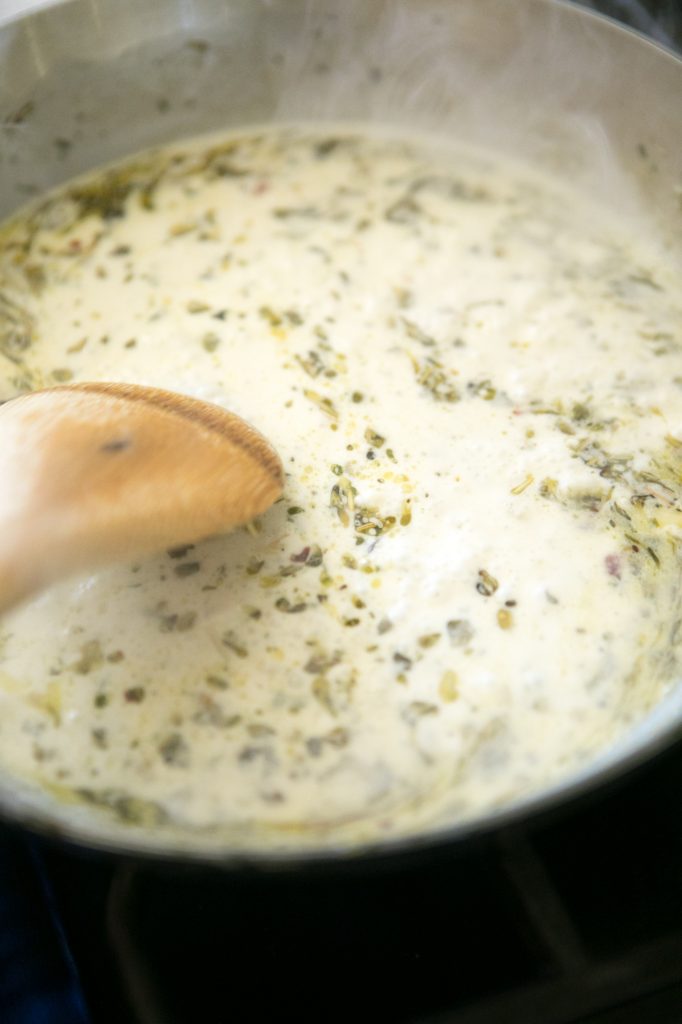 For this sauce, I just heat ghee and a pressed clove of garlic in a skillet, add chicken stock, heavy cream, and some parmesan cheese. I don't always add the cheese, but you can run the risk of the emulsion breaking without the cheese. This has happened to me before, and it's a bummer. The sauce will still taste good, but it wont look as pretty.

You can add fresh herbs to the sauce just before plating, or right after, but I thought seasoning the sauce with our Amore Seasoning would add great flavor, and it sure did! Just a teaspoon is enough to add a pop of color, flavor from herbs and spices, and a pinch of heat from the red pepper flakes.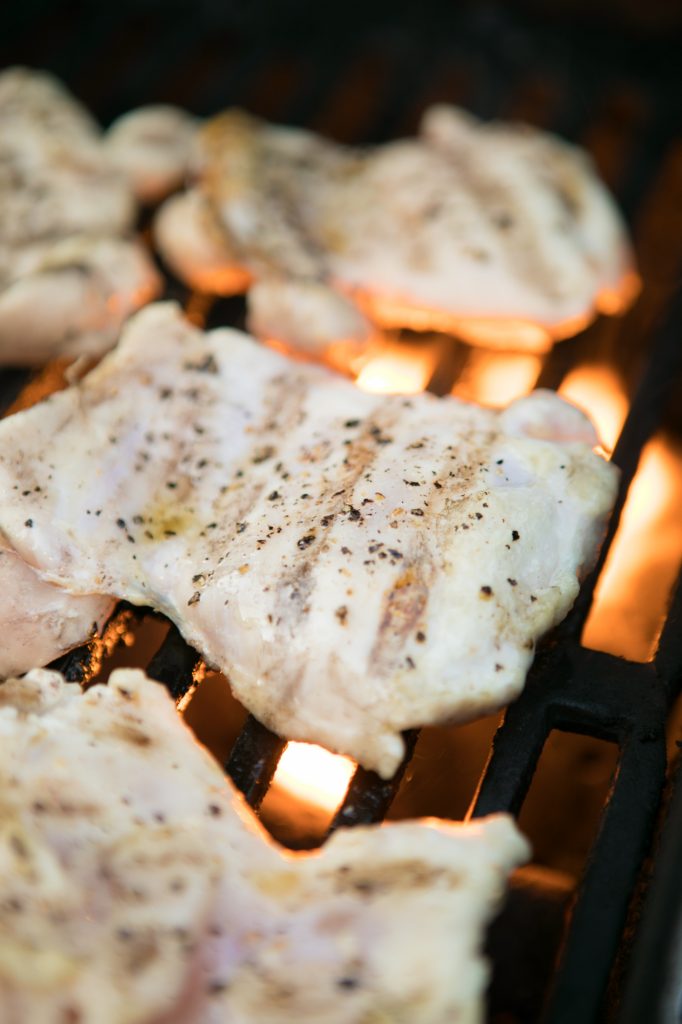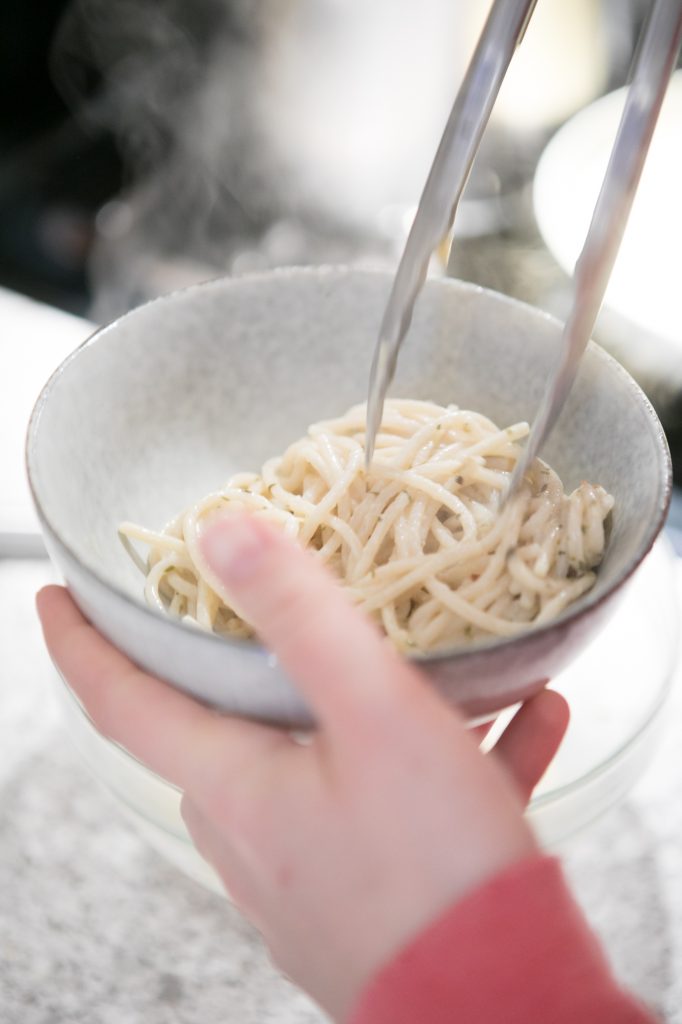 This sauce was so delicious, and so easy to make, that I whipped it up again when we had dinner at my Aunt's house. We had a batch of meat sauce, and a batch of Amore cream sauce, and everyone got to have a taste of both.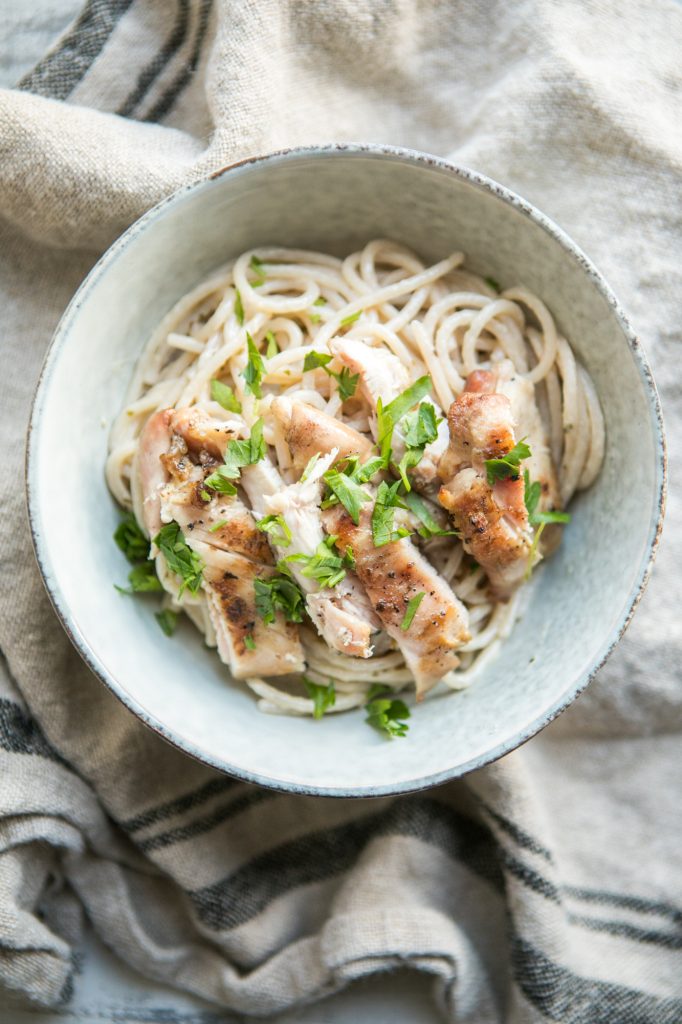 This recipe is definitely a new family favorite, and will be on rotation for future family meals!
-Hayley