Every year when fall rolls around, I start daydreaming about all the pumpkin flavored treats coming my way. Pumpkin bars, pumpkin bread, and pumpkin cookies. But one treat stands about the rest when it comes to fall: Pumpkin Pie. For those who have followed Primal Palate since the beginning (2010!) you are well familiar with our Chiffon Pumpkin Pie recipe. It's made appearances on our blog, in our cookbooks, and now even in video form!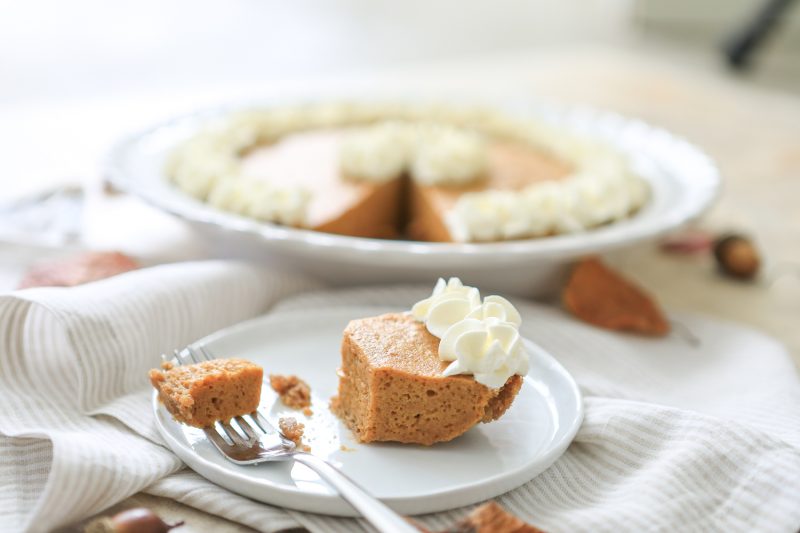 As the story goes, this recipe originally appeared in a cookbook called Ladies Who Lunch. One Thanksgiving years ago, my grandmother asked my father who was home from college to make the Chiffon Pumpkin Pie from the cookbook for Thanksgiving dinner. Making that pie became my dad's specialty, and he's made it at Thanksgiving ever since.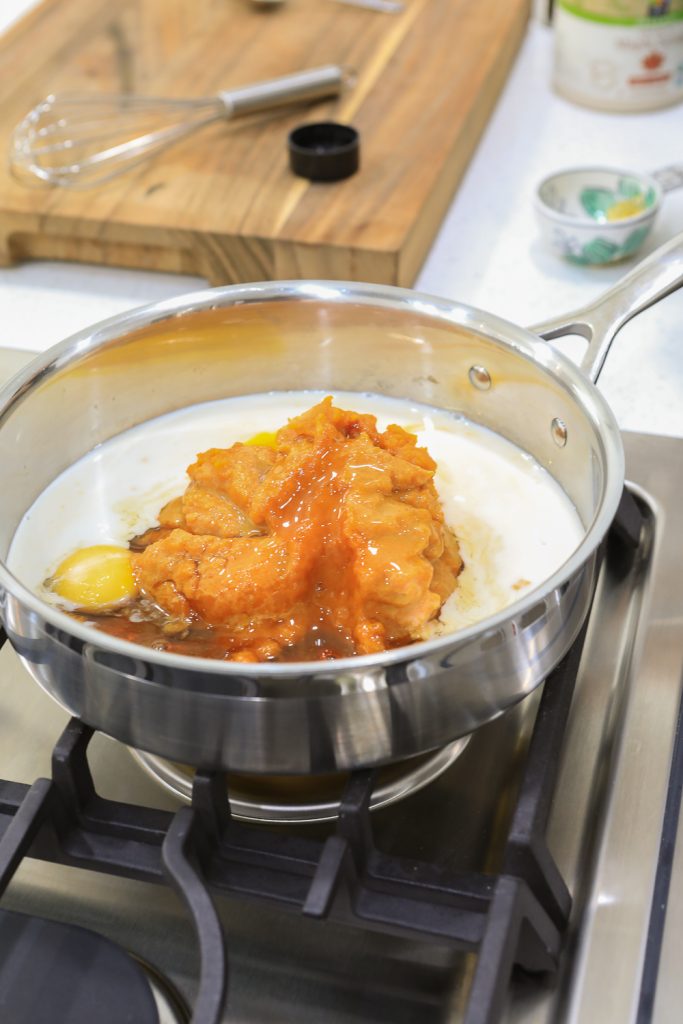 When Hayley and I started doing Paleo together, remaking the Chiffon Pumpkin Pie into a paleo-friendly version was a high priority for us. We've been working on the recipe ever since! When we teamed up with Samsung to make our HQ kitchen a reality, we realized this recipe in particular would be fun because it touches on all of their appliances! The Samsung Flex Duo Range handles cooking the filling on the stove top, the crust bakes in the oven, and everything is set to chill and set up in the refrigerator.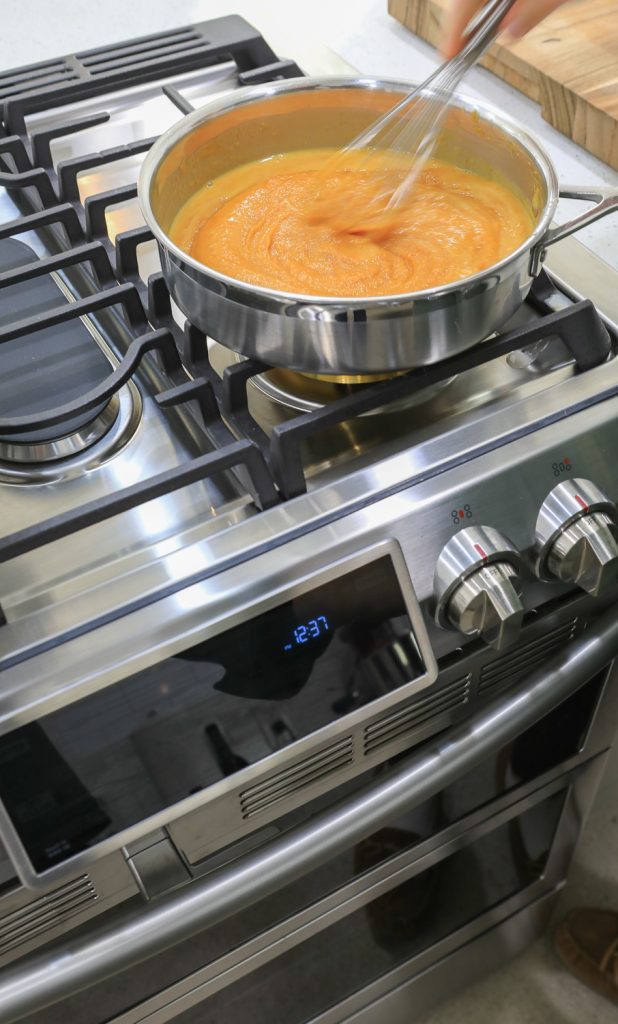 The experience of making this pie with our Samsung appliances could only be described as seamless. We pulled the recipe up on the Samsung Family Hub four door refrigerator, because despite making this recipe a million times, it's always nice to have the reference up to double check measurements. I was also thoroughly impressed with the heat delivery of the gas range: so controlled and even. It really made making this pie a breeze!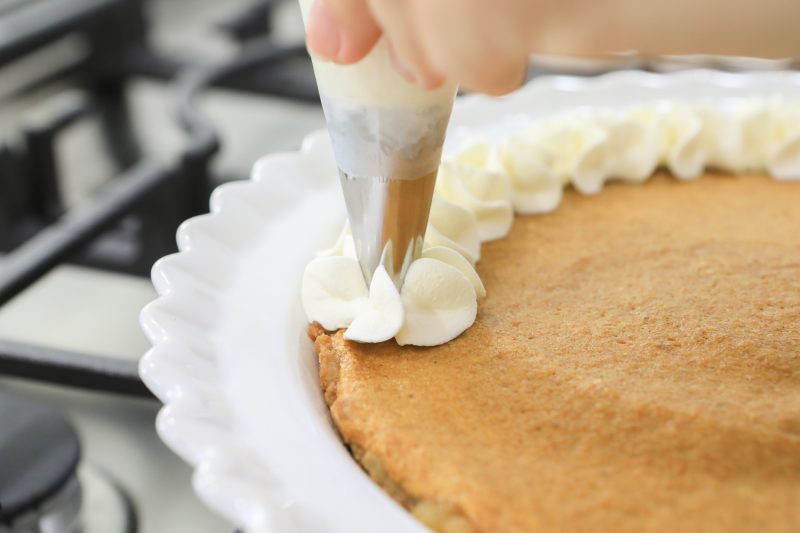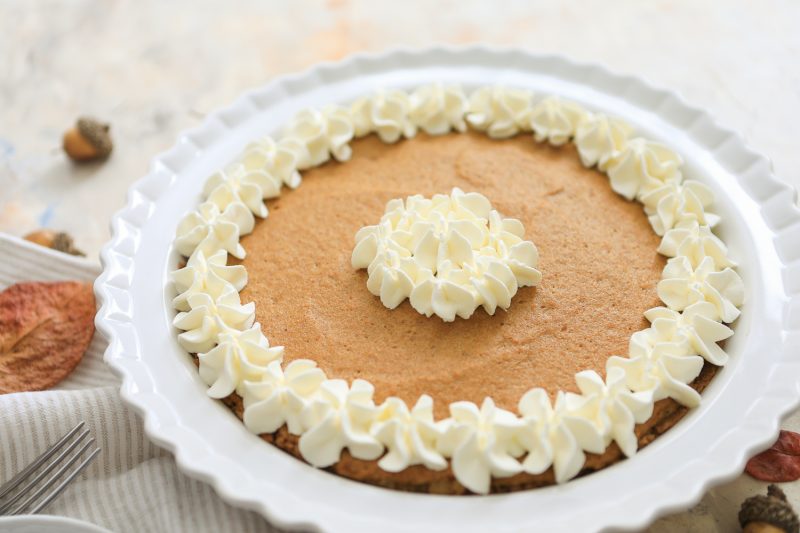 I can't wait to make this again when Thanksgiving rolls around!
Bill & Hayley