Hello Friends and happy November! You didn't think we'd let a season slip by without something new for you, did you? We actually have a LOT of new things coming over the next month so make some room in your kitchen cupboards! 😉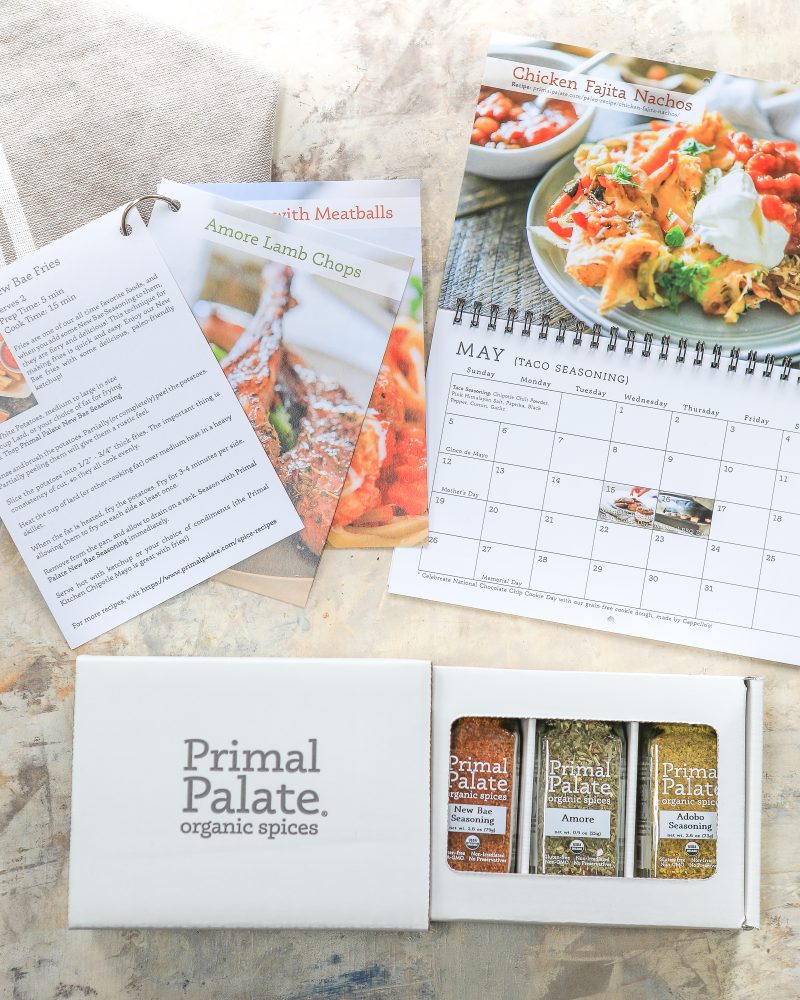 Today we are announcing an awesome gift idea for the holidays, our brand new Spice of the Month Club. It's a quarterly spice box that includes 3 new spice blends and 3 recipe cards that go with the blends (and a fun 2019 calendar in the first shipment!) It's the perfect way to keep your pantry stocked with delicious, fresh spices all year long. The added recipe cards are a great way to explore the new flavors and try new dishes!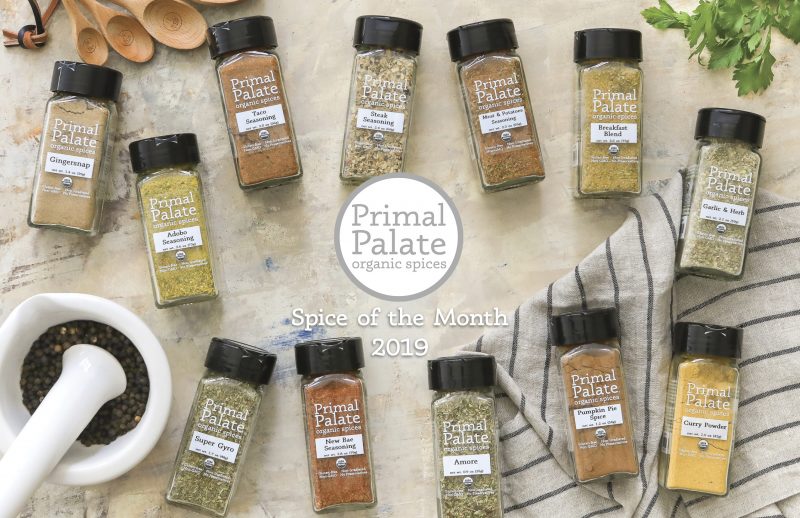 We think this is a great gift idea for food lovers everywhere. With 11 of the 12 months also having Whole30 Approved spices (sorry Gingersnap!) this also makes a great gift for any Whole30 fans! Below you'll find all 12 spice blends we plan to send out for 2019. If you select the 6 month option, you'll receive the first and second box. All boxes include recipe cards, and the first box also contains the calendar for the 6 month and the 12 month option.
2019 Spice of the Month flavors:
January: New Bae Seasoning
February: Amore Seasoning
March: Adobo Seasoning
April: Meat & Potatoes
May: Taco Seasoning
June: Super Gyro
July: Steak Seasoning
August: Breakfast Blend
September: Pumpkin Pie Spice
October: Curry Powder
November: Garlic & Herb Seasoning
December: Gingersnap
The first quarter box will begin shipping in early December, giving you plenty of time to get it in the hands of your gift recipient. When you checkout, you can either enter the shipping information for the gift recipient, OR have it sent to yourself. If you want to send to yourself but send subsequent boxes to the gift recipient, simply email us to let us know.  One other thing to note: unlike other subscription or club boxes, this one has a one time charge with no recurring fees. We don't like those types of surprises… only surprises that taste good!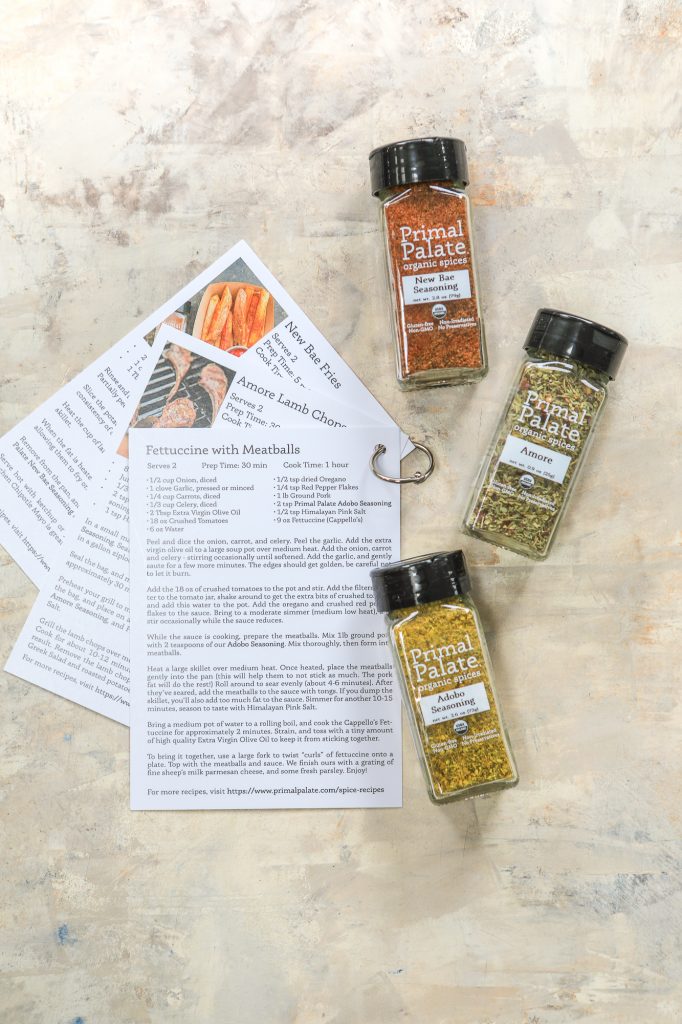 We are so excited to offer this gift option to all Primal Palate Organic Spices fans this holiday season. It's the perfect gift to give to yourself, OR to give to someone you keep telling about the spices but hasn't jumped on board yet!
Order now for early December delivery!