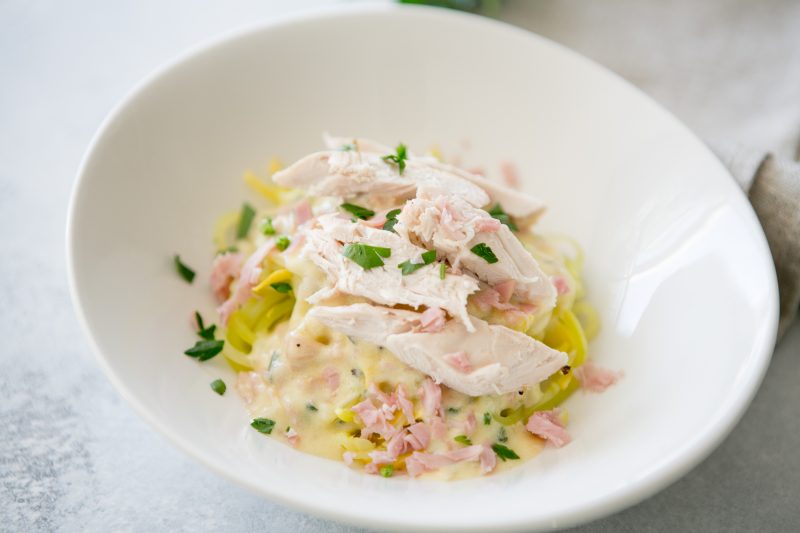 When I was little I absolutely LOVED the packaged Chicken Cordon Bleu. You know, the really horribly bad for you frozen stuff, that was the equivalent of frozen chicken nuggets filled with ham and cheese. It was one of my favorite things to eat. I'm embarrassed to admit that I've actually never had a real Chicken Cordon Bleu. One that's made fresh, with chicken that isn't ground and reformed. Haha.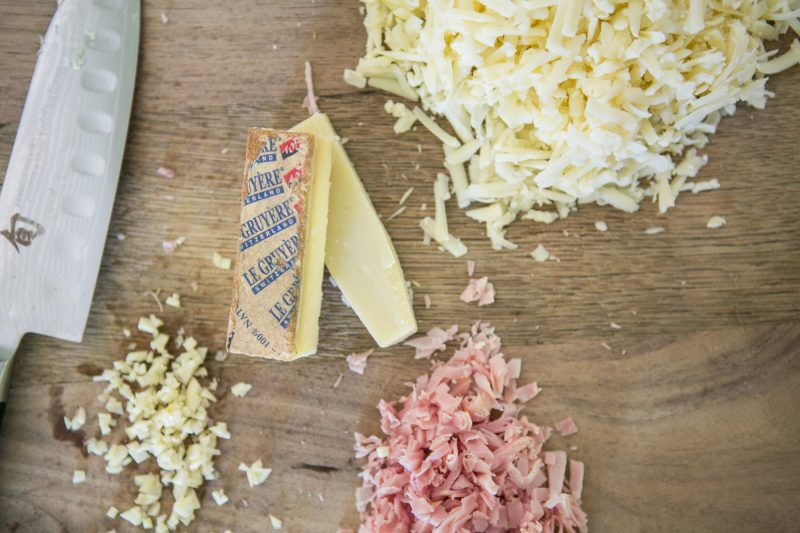 Since I'm still on the soft food diet because of my braces, I've been trying to think of meals to make for Bill and myself, that are things other than chicken soup. Bill loves when I make a cream based sauce for rice pasta, so I thought he would really love a cream based sauce with cheese, ham, and chicken.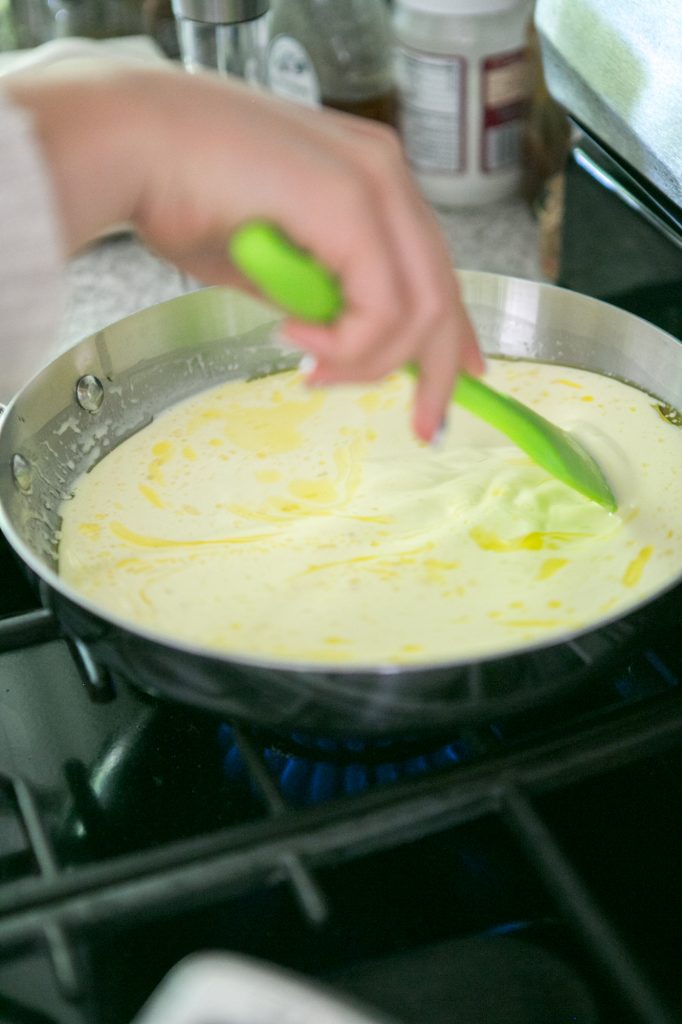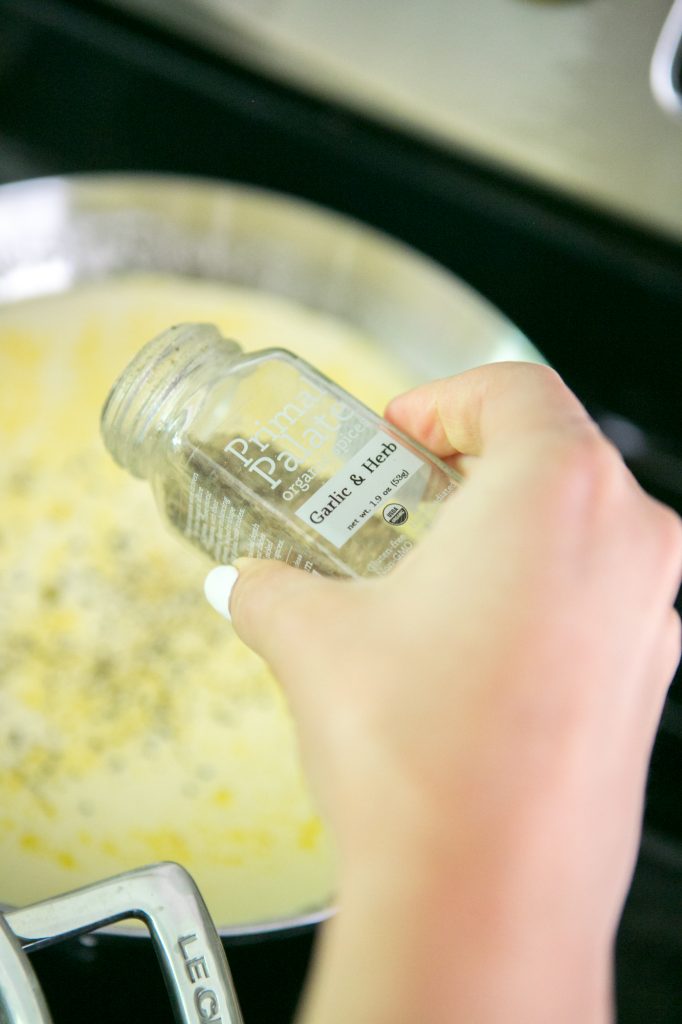 I don't tolerate soft cheese very well, but I risked it for this recipe, because it sounded so good to me at the time. We had been at the office all day, and so I also knew I could throw this recipe together easily by picking up some already spiralized squash noodles, and an organic roast chicken at Whole Foods!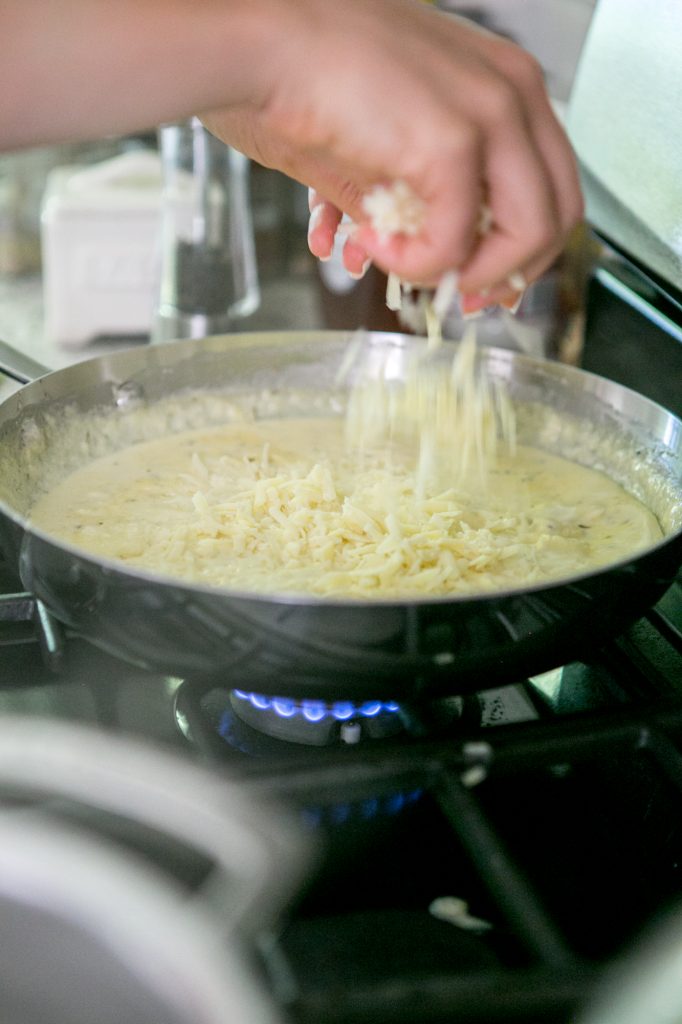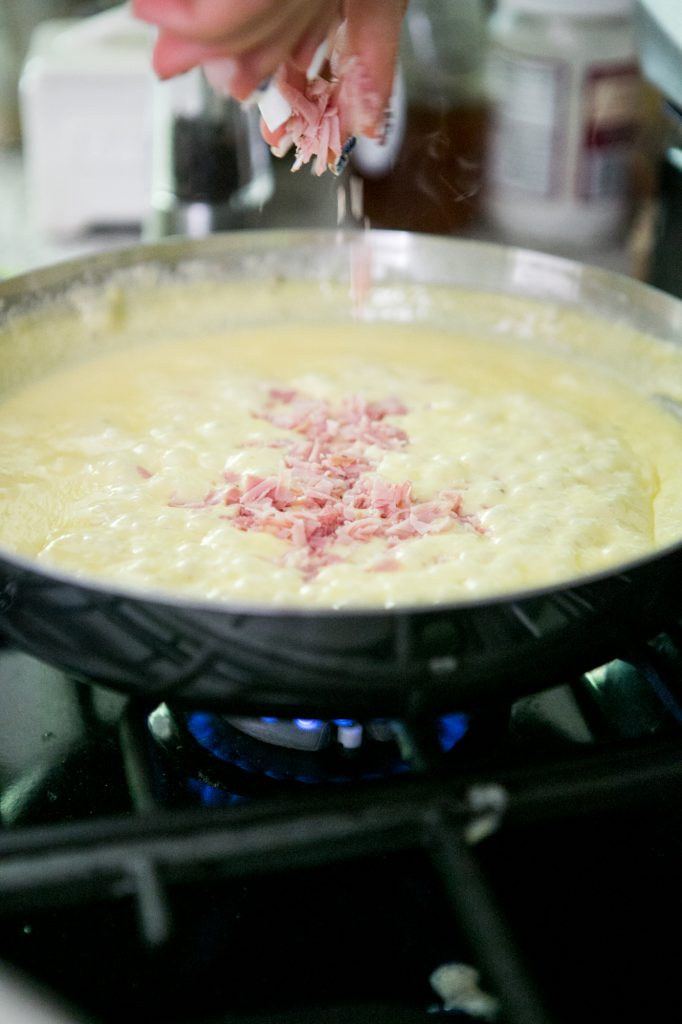 Since I enjoyed my pasta with summer squash noodles, I realized that this was also a recipe that is in line with the Ketogenic diet. We do not follow a Keto diet, but it seems to be very popular these days, so I've been wanting to offer some recipes on our site.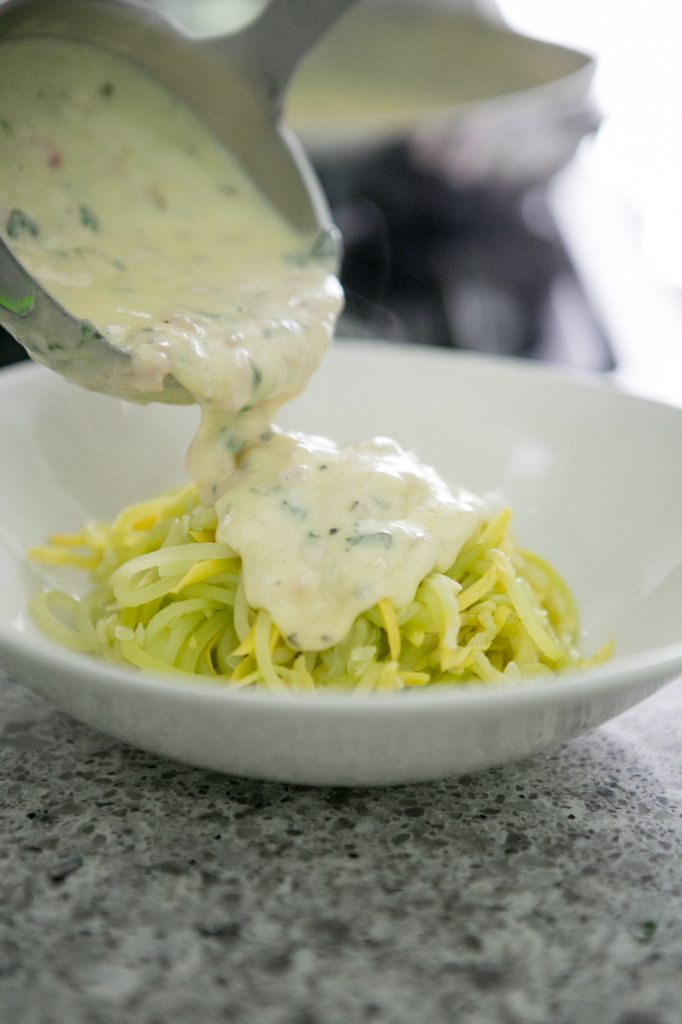 For this recipe, I sautéed minced garlic in ghee, and then I added some grass-fed heavy cream. I seasoned the cream and garlic with our Garlic and Herb blend (Shop our Organic Spices Here). Once the cream started to thicken, I added grated Gruyere cheese, and diced ham.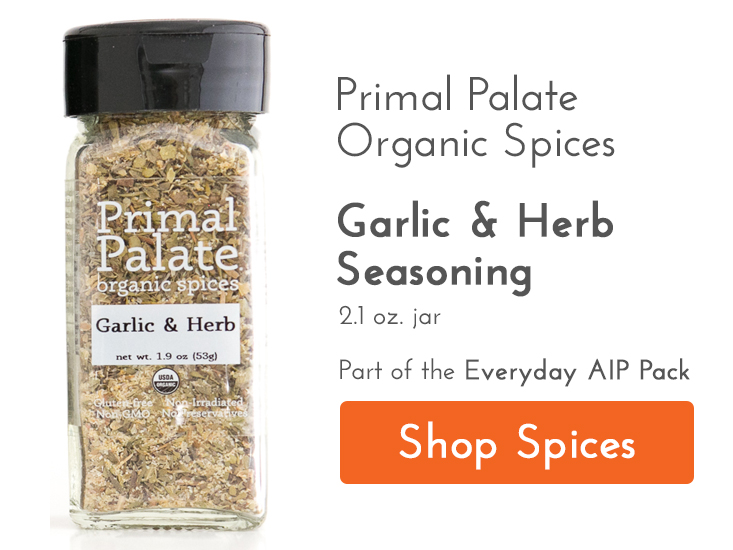 Once the sauce was thickened to my liking, I added fresh chopped parsley, and then poured the sauce over steamed summer squash noodles, and topped it with roast chicken breast.
This meal was very rich, and very flavorful. It was definitely a treat to have, and one we wouldn't make often, just because we tend to avoid most dairy, but it was thoroughly enjoyed!