My mission for enjoying soft food with braces continues! Since not being able to chew well has got me a bit down, I am looking for meals that offer comfort and soothing. When I was a child I loved Cream of Mushroom Soup. The kind from a can. As an adult, I wont eat that soup anymore, but I do enjoy making a creamy soup from scratch.
Since cream of mushroom soup is near and dear to my heart, it is one area where I will not substitute the cream for something non-dairy. I also seem to tolerate cream just fine, so there is really no need (for me, personally).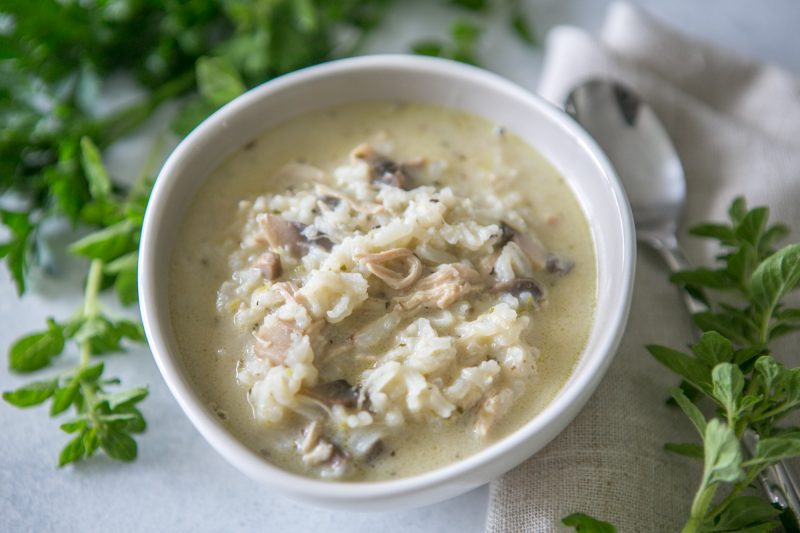 This recipe was pretty simple to create. The only really time consuming part was trying to get the soup to reduce a bit, because I didn't want to add any gluten free flour to thicken it. I ended up adding some cooked rice to the soup to help with that, and also to make the soup more filling. When you are eating a lot of purees and soups, you tend to get hungry again quickly I've found. Maybe because your body doesn't have to work as hard to process the meal, but even though I eat meals that are high in fat, and well balanced, I still seem to need more food more often at times.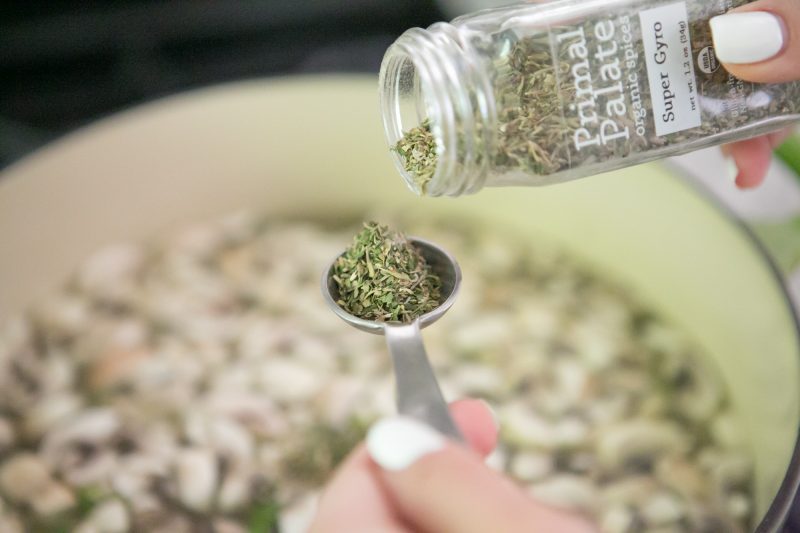 Since I created this recipe after a long day at Primal Palate HQ (yes we got an office!), I used organic boxed chicken stock, instead of making it myself, so things definitely were put together quickly. I just diced the onion, celery, and mushrooms, and threw everything in the pot of broth along with our Super Gyro Seasoning!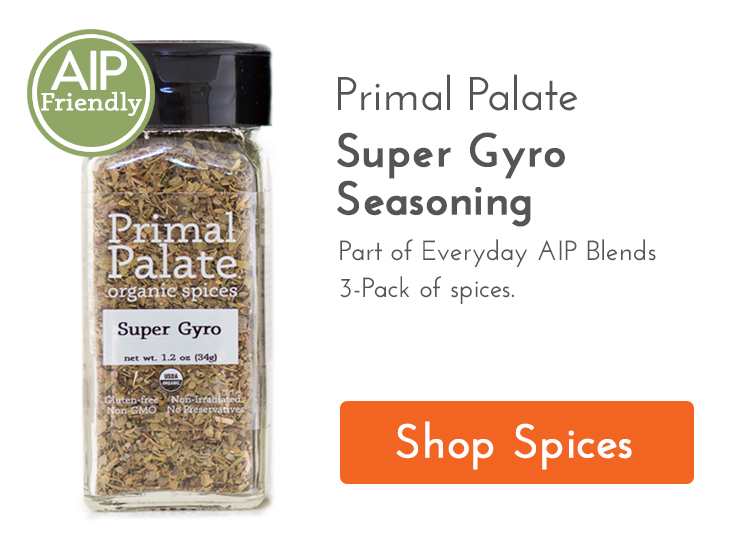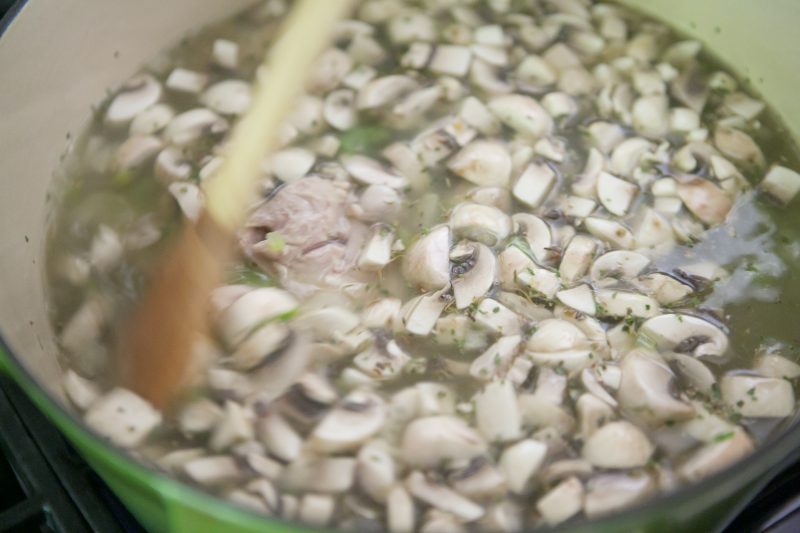 This recipe was really delicious. Bill kept raving about it, which made me happy, because I do feel guilty that he has to take part in my boring diet for our dinners. The leftovers seemed to be even better than when the soup was fresh off the stove, so this is definitely a meal you will enjoy having on had for lunch the next day!
Enjoy!