Beets are such a nutrient dense root vegetable, I always feel like I'm nourishing my body well when I add them to my diet.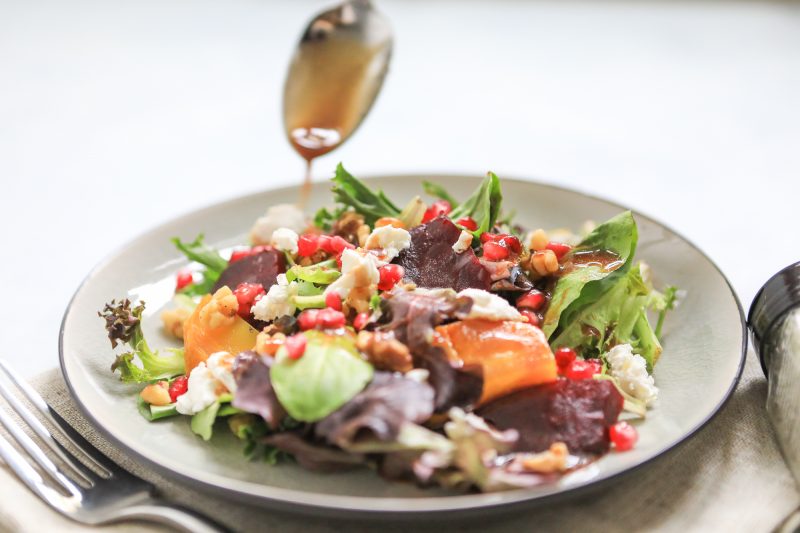 I've been craving them a lot lately, especially on salads. I've been particularly enjoying the vinegar marinated Love Beets on salads with carrots, cucumber, and olives, and topped with Tessemae's Lemon Garlic dressing.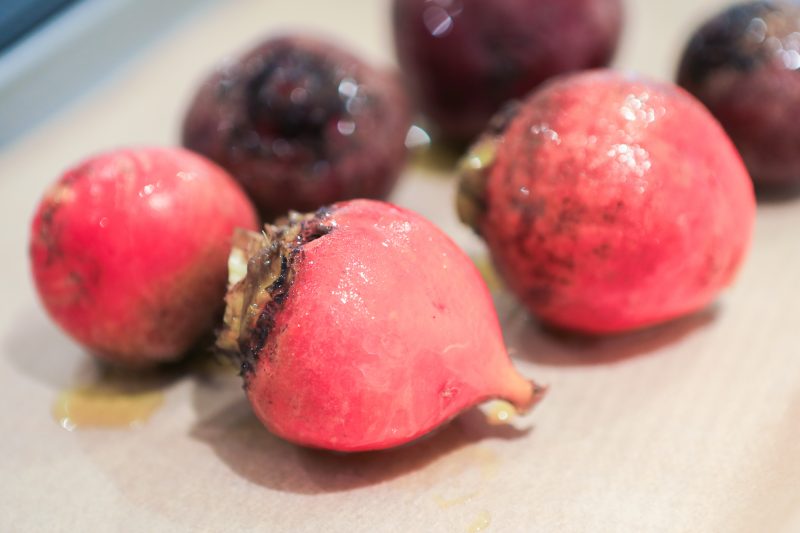 I always love salads with beets and goat cheese, so I decided to make a simple, yet flavorful salad for fall with roasted beets, goat cheese, pomegranate seeds, and walnuts.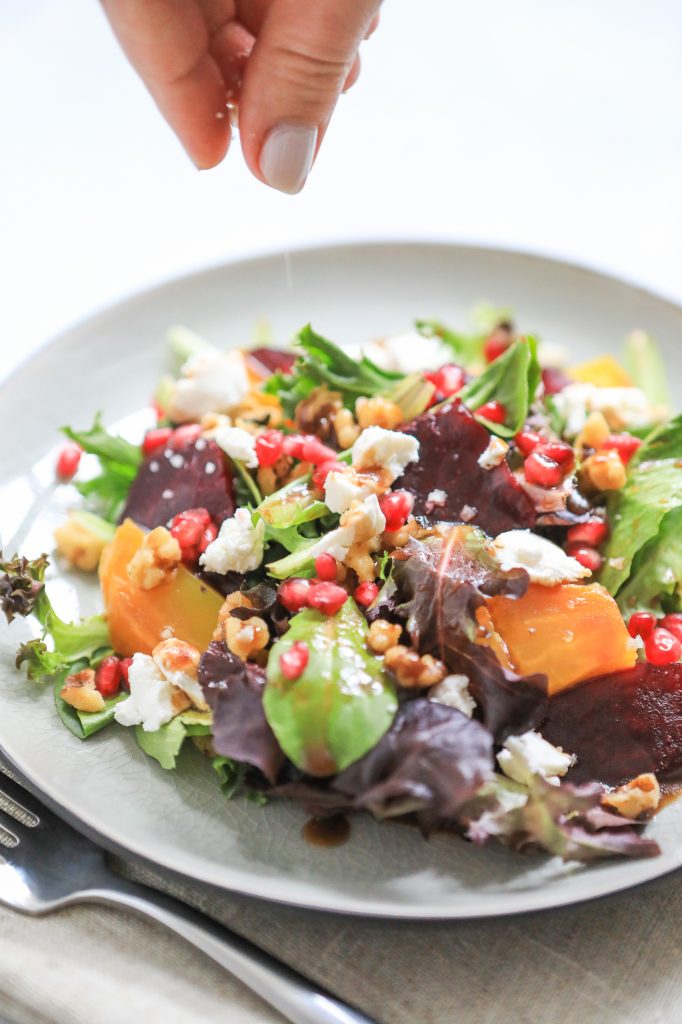 I topped this salad with my favorite homemade dressing, which is so simple to make. All I do is combine olive oil and fig balsamic vinegar and shake it up. It's my go-to dressing for winter salads that use fruit, nuts, and goat cheese.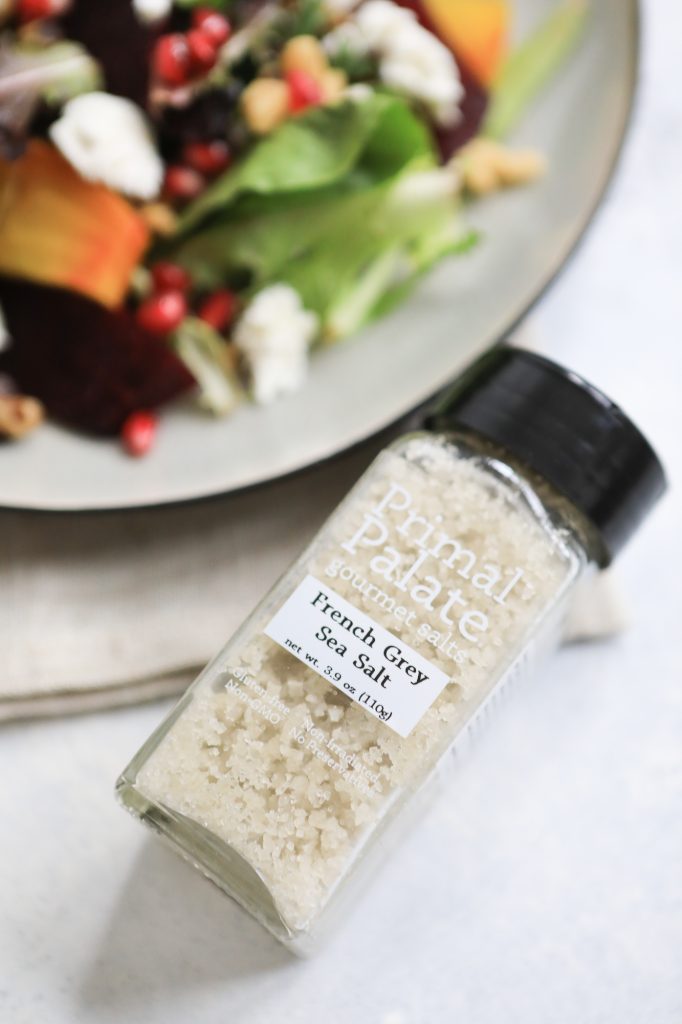 I sprinkled a pinch of our coarse French Grey Sea Salt on top immediately before serving, for a pop of flavor and texture. This is a perfect finishing salt, and is a great complement to the ingredients in this salad.
This salad was delicious, and would be the perfect side dish to any Autumn or Winter dinners. I would serve this along side a roast of your choosing.