We are getting into the season of soups, stews, and anything warm and comforting. I love a good chicken soup, but now that it's Fall, I find myself craving more roast turkey, and a turkey soup sounded pretty delicious to me last week.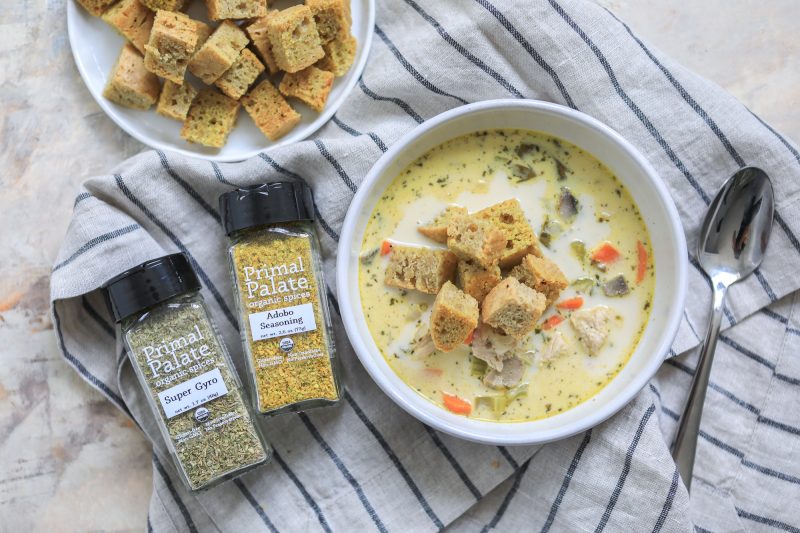 This is a great recipe to utilize your left over turkey from Thanksgiving. If you are making this recipe prior to Thanksgiving, you can use fresh turkey breast, which you can usually find at the grocery store. Or you can roast a whole breast, and use what you have left to make this soup.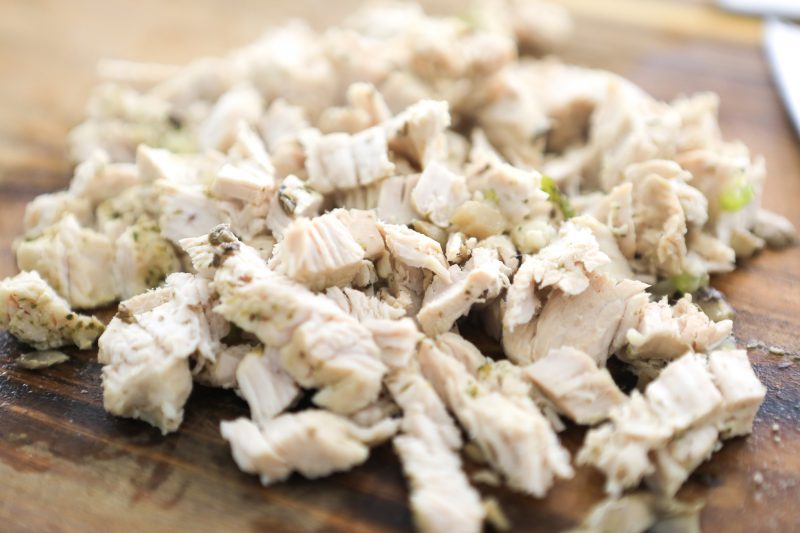 For this recipe I wanted to use flavors that I include in my gluten free stuffing recipe, so I started with diced celery, onion, and mushrooms, and added carrots because carrots are always wonderful in soup. I seasoned the soup with out Super Gyro seasoning. Although this is our Greek spice blend, it makes for a great poultry seasoning. It's our first choice when roasting a chicken or turkey.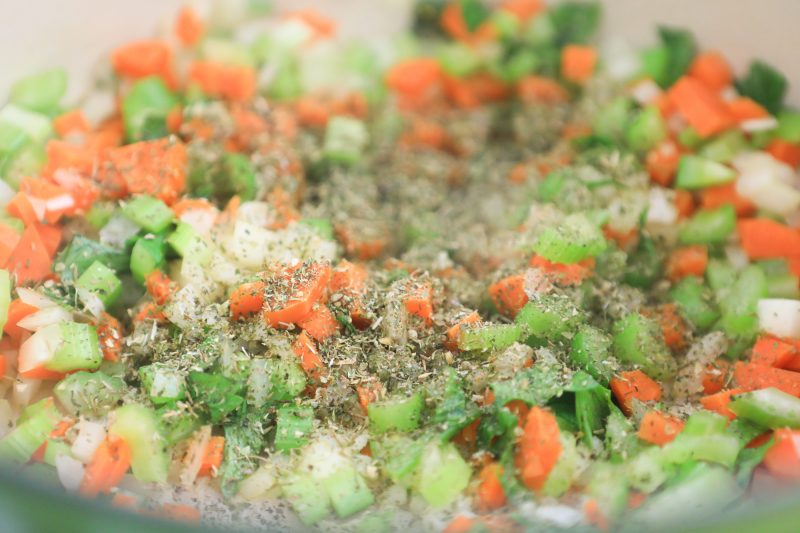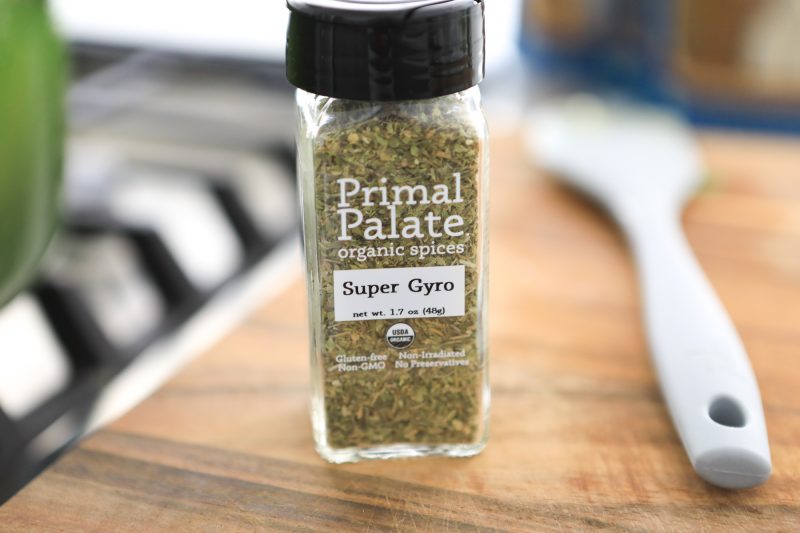 Our local grocery store started carrying Bare Bones shelf stable broths, and I was able to grab their turkey broth for this soup. I was so excited about that, because I completely forgot that our Giant Eagle Market District had their broths!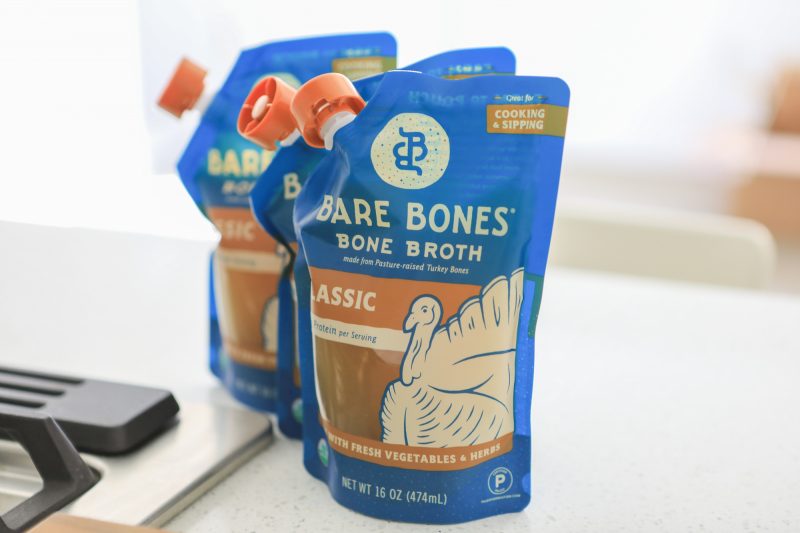 Once the soup was finished cooking on the stove, I added some organic heavy cream to this recipe. I was really craving a creamy soup that day, but this soup is fantastic on it's own if you are avoiding dairy.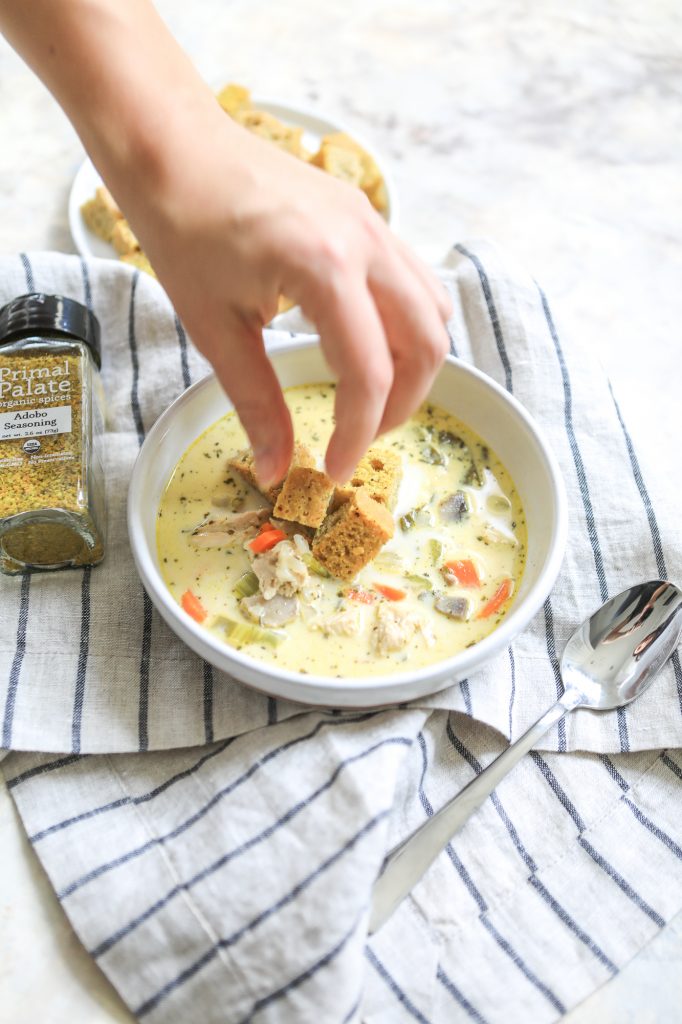 The other thing I did for this recipe, was I baked the Simple Mills Artisan Bread mix, with the idea of cubing it like you would for stuffing. I baked the bread, allowed it to cool, then cubed it, tossed it with olive oil and our Adobo Seasoning, and popped it back in the oven at 400 degrees to toast a bit. It was delicious. Bill really enjoyed that part of the soup!
This soup was tasty, easy to make, and a great way to use Thanksgiving left overs!
-Hayley