After months of crazy warm weather here in Pittsburgh, winter finally found its way to our little corner of Pennsylvania last week. With it came our first snow of the year (about 2 months after that normally happens). Suffice it to say: our chickens were ticked off (< click to see their reaction). They'd never actually seen snow before. Poor chickens. We don't really love it either. For me, it means freezing my butt off while I try to grill things. Grilling is an almost-daily thing for us, even in cold weather.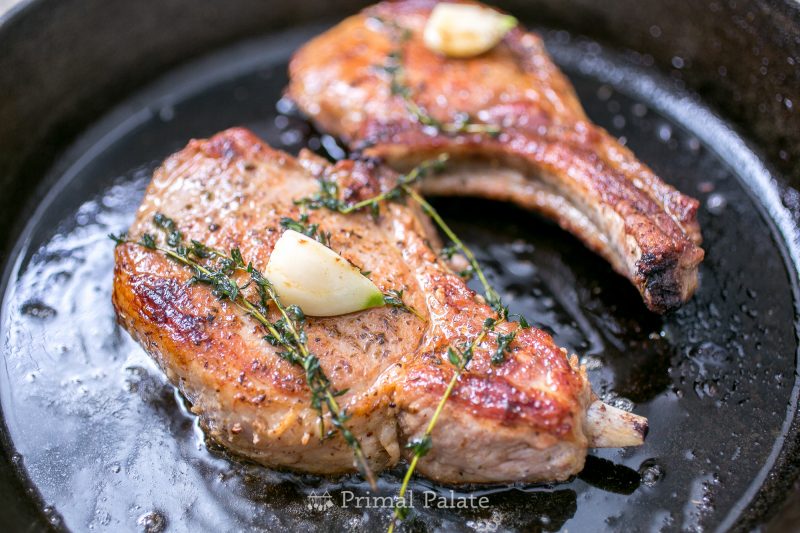 Well, I had hit my limit last week with the cold weather. I wanted grilled pork chops, but being outside in a snow storm wasn't in the cards. So I decided to go the route of a restaurant-inspired preparation. Many years ago while enjoying lunch in L.A. (for the Crossfit Games) with friends at Salt's Cure, I watched a couple line cooks prepare pork chops by pan roasting them, and spooning the juices over them (and over them, and over them). They were some of the best pork chops I've ever had. I remembered seeing them make them that way, so I knew if I wanted to avoid the grill, I could cook them that way.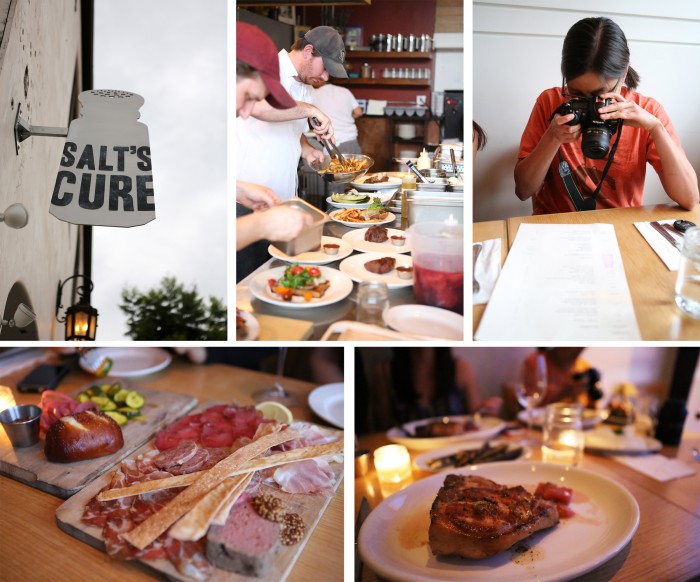 (Pic from July 2012 post… my how time flies!)
Truth be told, I also was looking for a fun way to use our new Everyday AIP spices. These new flavors are SUPER amazing, and we are so excited to double the amount of 'everyday' blends in our lineup. They start shipping this week, so you can order now!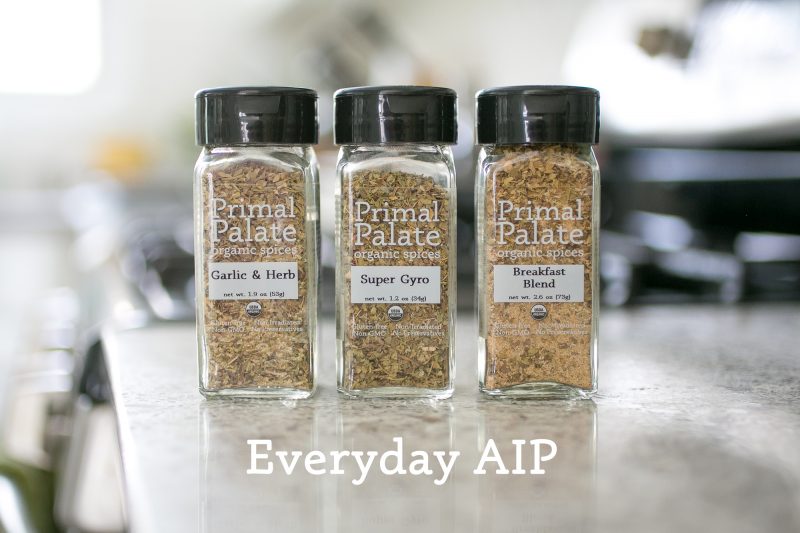 For this preparation, you really just need an oven-safe skillet. A cast iron skillet is actually perfect. You're going to sear the steak and keep flipping it so that it cooks perfectly evenly. Begin by taking the pork chops out of your refrigerator 15-20 minutes prior to cooking, to allow them to come up to room temperature. Sprinkle our brand new, AIP-friendly Super Gyro seasoning on all sides, and allow the chops to rest. Preheat your oven to 425 F. Just in case you were wondering where the name for this blend came from….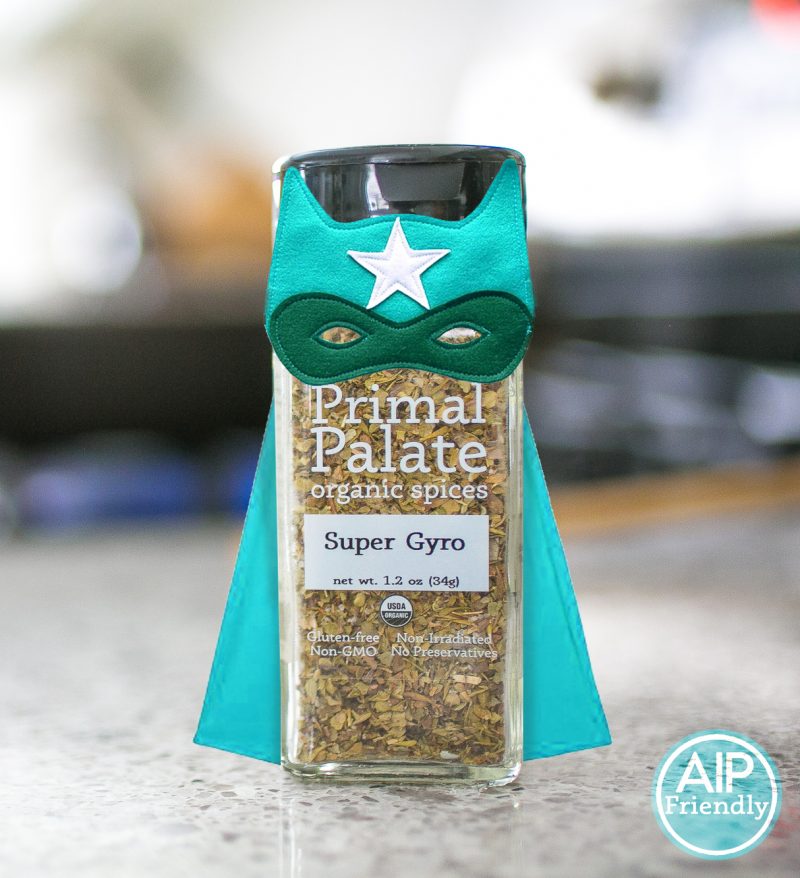 Yes, we went there.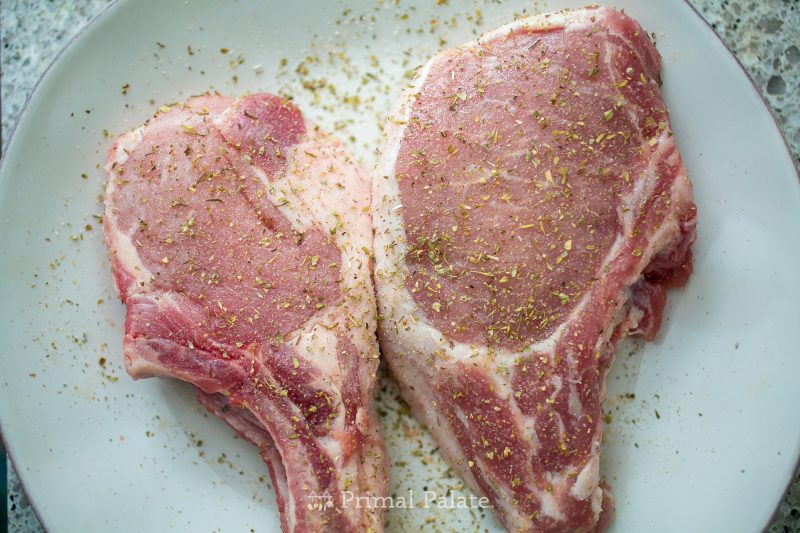 In a medium cast iron skillet, heat 2 tablespoons of cooking fat over medium heat. When the oil starts to shimmer, tilt the pan to evenly coat it with the oil, and add the pork chops.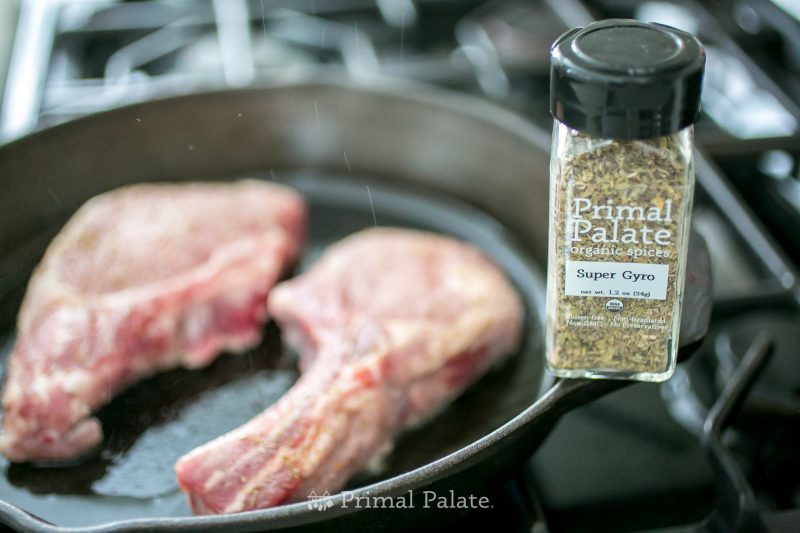 Sear the first side for three-and-a-half minutes, then flip and sear the second side for 3 minutes. Flip again for 2 minutes, and then a final time for 2 minutes. This helps to ensure an even sear. Transfer the skillet to the hot oven. Flip the pork chops every 2 minutes, for a total of 10 minutes of roasting.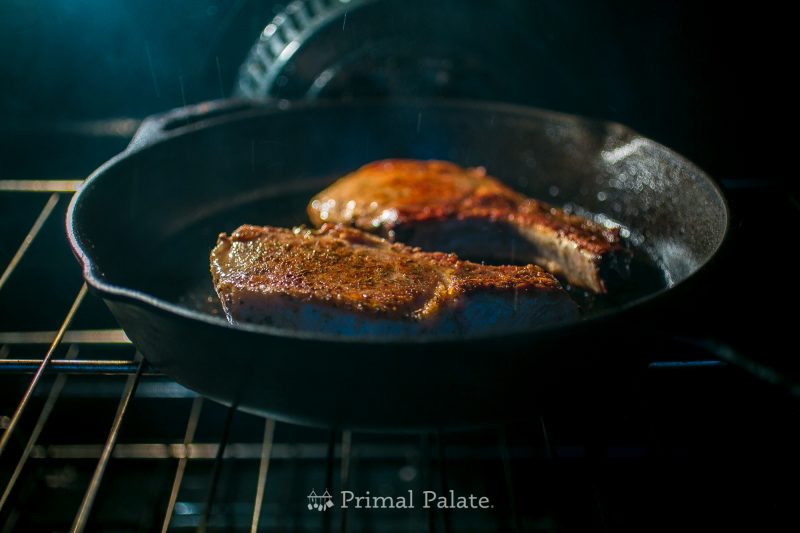 Remove the skillet from the oven. Move the pork chops to a plate, and drain off the fat from the skillet. Add 2 tablespoons of cultured Tin Star ghee to the pan over medium heat. Add the crushed garlic and thyme to the pan, and saute for a minute.
Aside: I didn't know why cultured ghee was AIP-friendly, so I looked it up. The cultures are responsible for consuming any trace amounts of casein or lactose that might remain after the process of clarifying the butter. (I found this out on Jessica Flanigan's website… she's super smart!) We like Tin Star cultured ghee*, and use it in our daily cooking.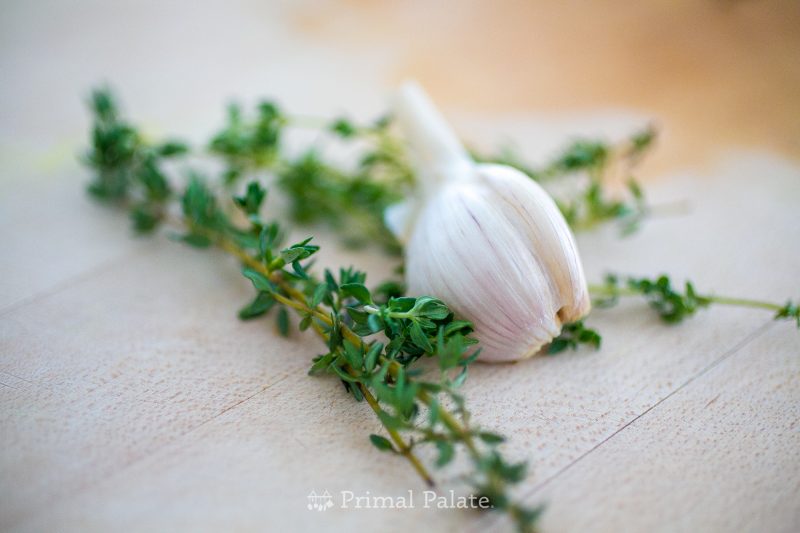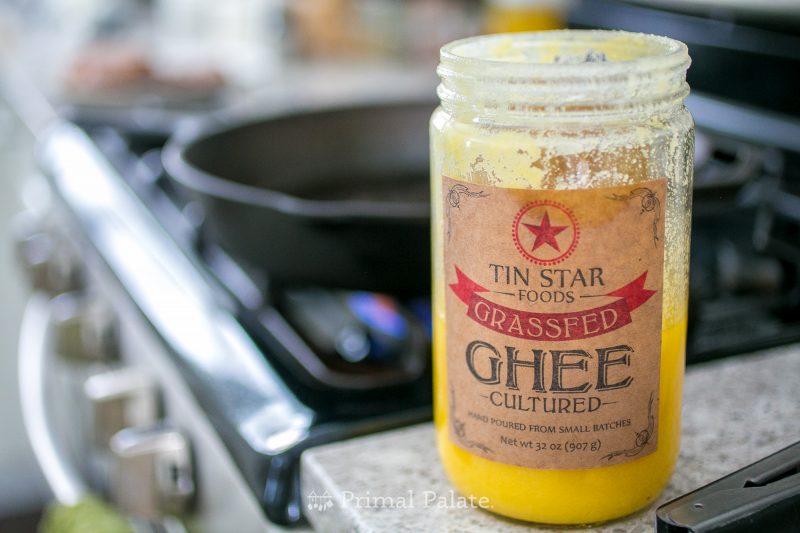 Move the pork chops back to the hot pan, and spoon the ghee, thyme, and garlic over the chops. Cook for a final minute, continuing to spoon the ghee over the chops, and then remove to serve. Allow the pork chops to rest a few minutes, then sprinkle with a moderately coarse sea salt (like our French Grey Sea Salt). Serve hot with your choice of vegetable to make this a complete Whole30 meal.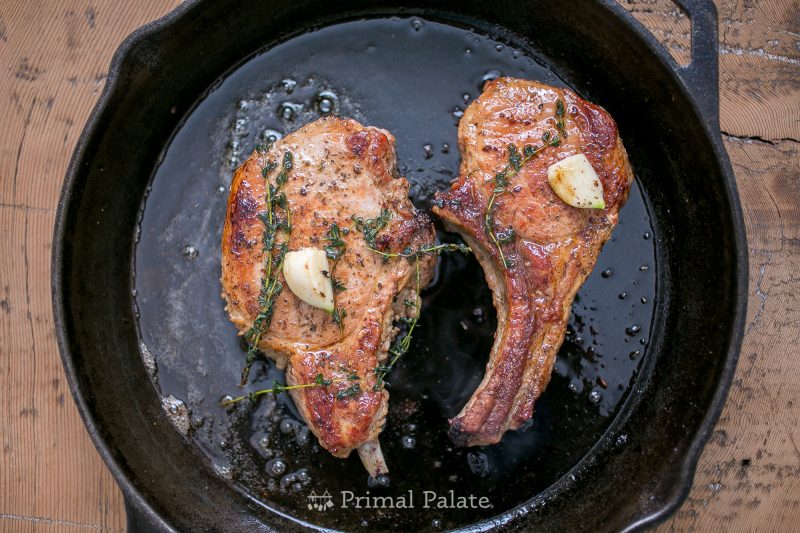 I hope you guys love this recipe. It's SO good, so easy, and a perfect way to use our new Super Gyro spice blend!
Cheers,
Bill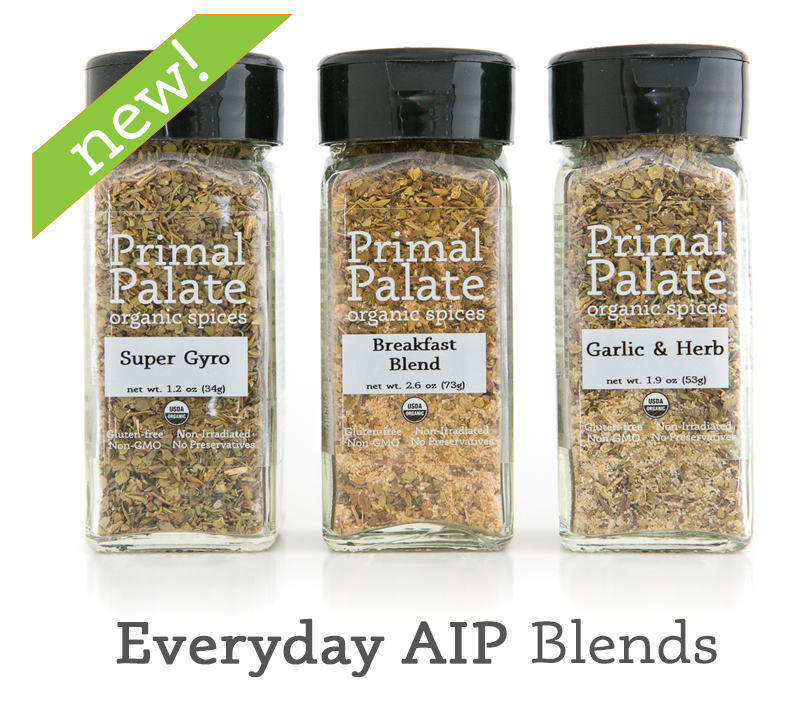 ---