I'm not going to lie, I was really excited to receive The Performance Paleo Cookbook from Bill and Hayley. The three of us had spoken to author Stephanie Gaudreau just weeks before the book hit shelves. Stephanie, a life-long athlete and founder of Stupid Easy Paleo, had given us some great training tips following a Paleo diet. As a former college athlete myself, and someone who still competes recreationally, I was interested to see how Stephanie fueled up for her workouts.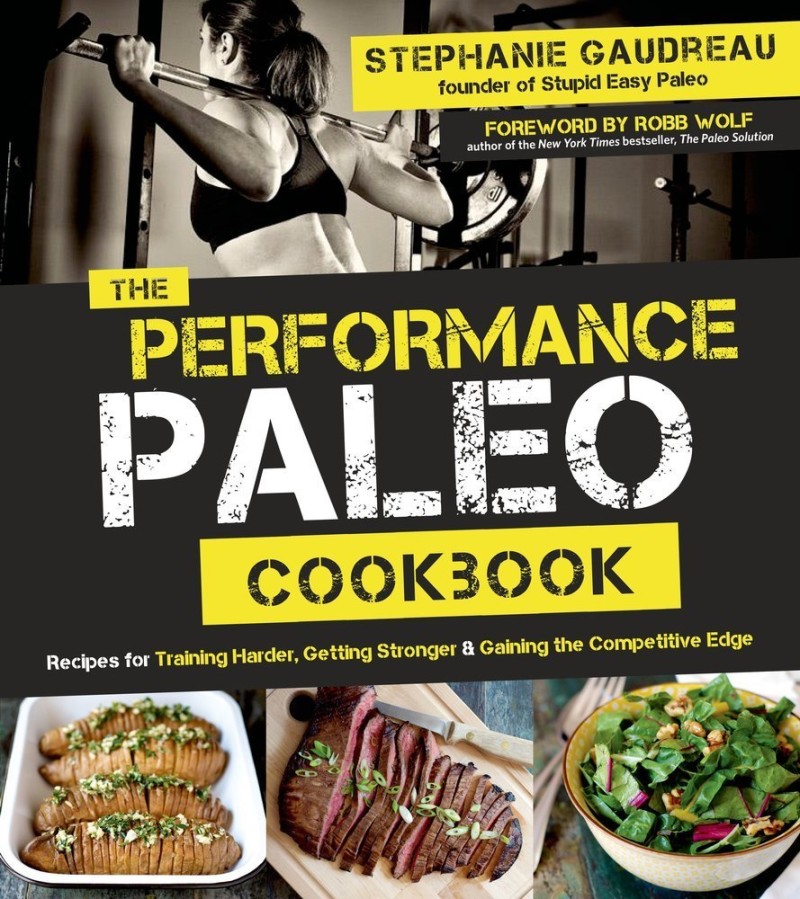 The Performance Paleo Cookbook is meant to be used in conjunction with The Paleo Athlete eBook, which explains the science behind Stephanie's recommendations. Stephanie promised the cookbook would be a close representation of how she eats on a daily basis, and I'd say she carried through on that promise. The Performance Paleo Cookbook is extremely practical, with recipes that do not intimidate or take a great deal of time to prepare. The recipes are divided into six sections: pre-workout snacks, post-workout snacks, meals to build muscle, carb-dense sides to maximize recovery, nutrient-dense veggie sides, and finally: tasty and nutritious treats. Therefore, even if you're not a nutritionist or a personal trainer, you will know what benefits you gain from each dish you create.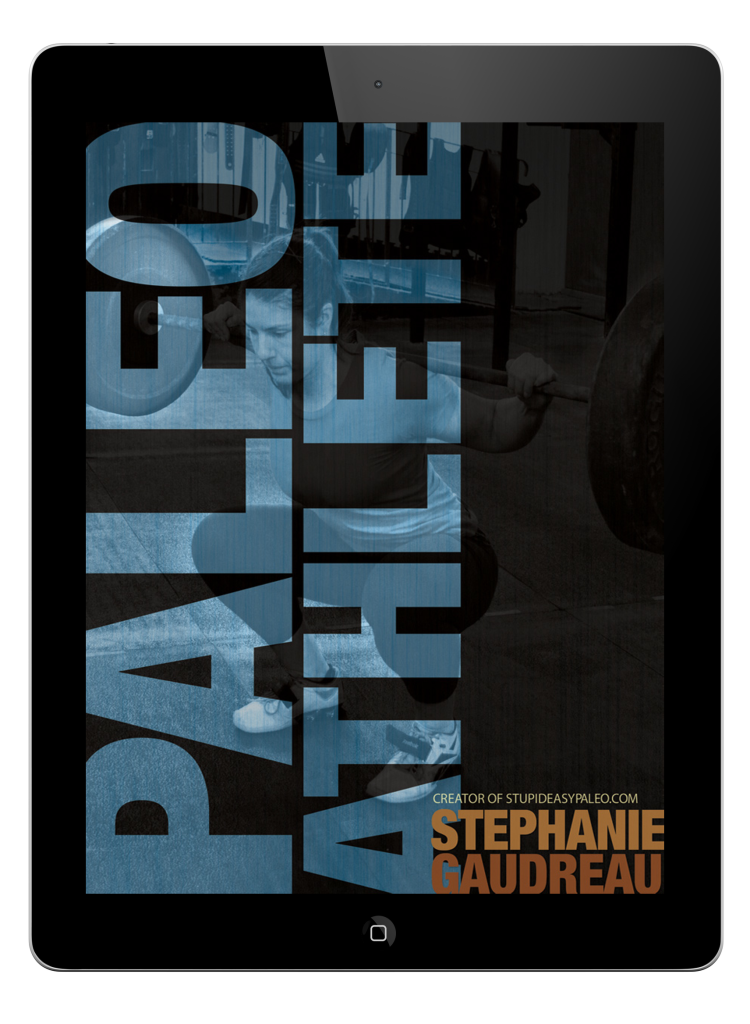 Another component I loved about Stephanie's book is the tools included in the front matter of the book. She gives timelines for when to eat and what you should eat, based on your lifestyle. Therefore, the eating patterns of someone who heads to the gym before work, will vary drastically from those individuals who do not work out until 6 p.m. She also includes a "Meal Combo" chart, showing which entrees and side dishes pair well together for maximum fuel.
A few of my favorite dishes included:
Pizza Burger Bites (pre-workout snack)
Cherry Vanilla Shake (post-workout refuel)
Honey Garlic Lemon Chicken Wings (meals to build strength)
Baked Yuca Fries (carb-dense sides)
Lemon Vanilla Custard with Blueberry Sauce (tasty and nutritious treats)
Even though the above options looked great, I had to try Stephanie's recipe for Blackened Fish Soft Tacos with Mango Slaw. I love fish tacos. Love them. Plus, I had never made a Paleo tortilla (pathetic, I know), and Stephanie's tortilla recipe was literally called "5 Minute Tortillas." If they really took a mere five minutes to make, I was going to make those bad boys all the time.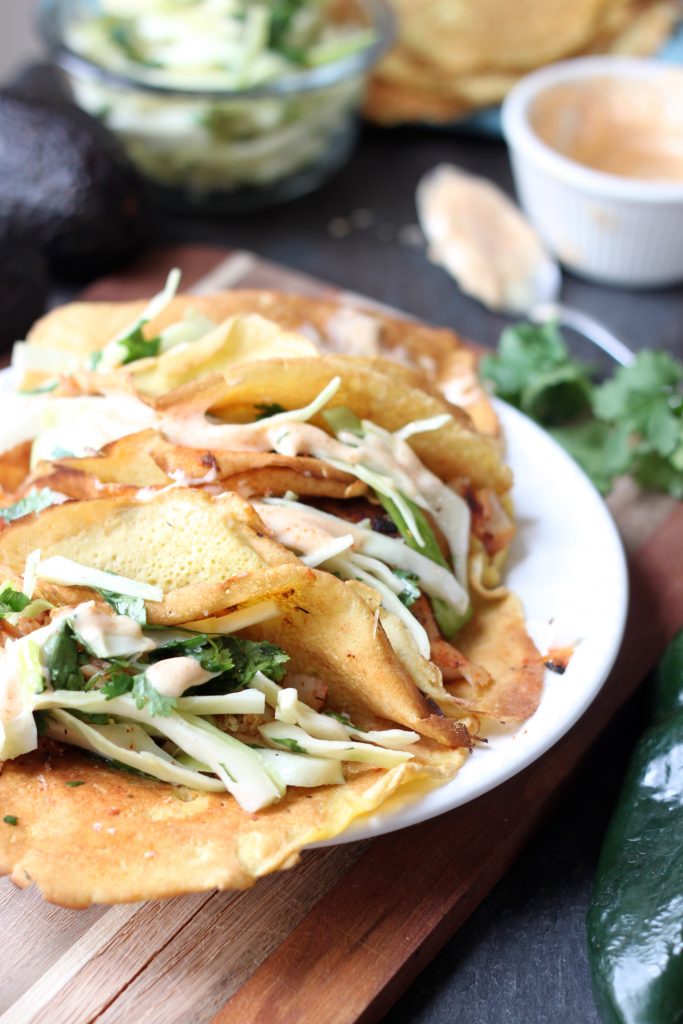 This dish was so.freaking.good. The only change I made was drizzling my tacos with Smoky Chipotle Mayo (another recipe in the book), instead of the recommended Roasted Poblano Sauce. I just can't resist spicy mayo when it's an option. The fish was extremely flavorful and had a nice kick to it. I had a large amount of the cabbage/mango slaw leftover, and enjoyed it as a side dish all its own the next day.
If you're wondering if the 5 Minute Tortillas actually took five minutes to prepare, they didn't. They took three. If that. They didn't stick to the pan, smoke up my kitchen, or give me any grief at all. I made the entire batch and froze half to enjoy later (Side note: I have tried these tortillas after freezing. Simply thaw in the fridge and heat up in a skillet, and they still taste great.)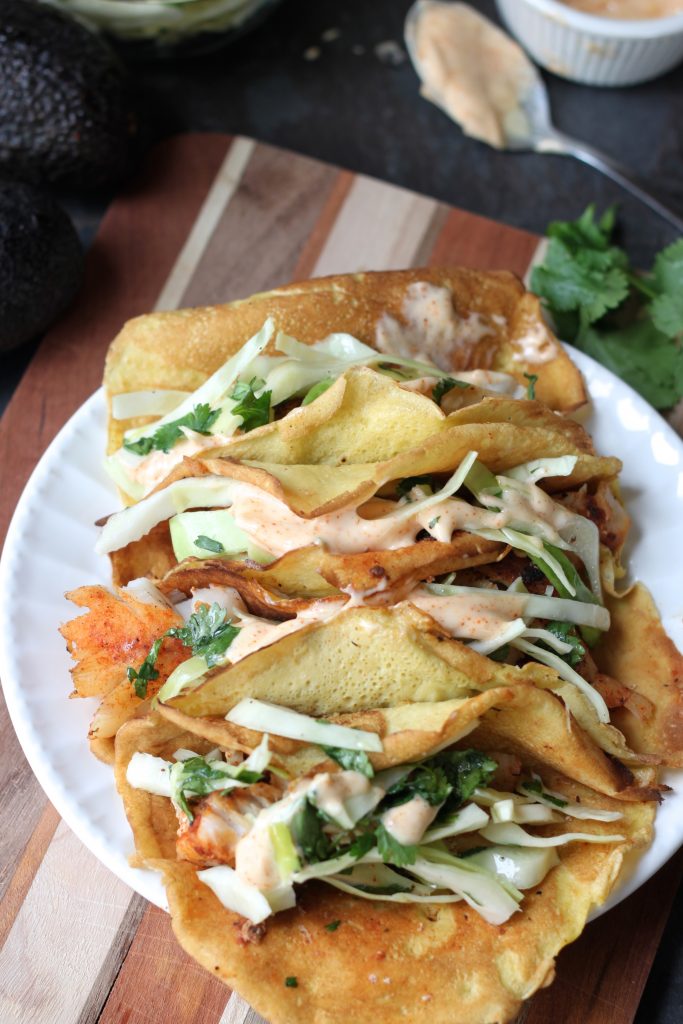 If you're an athlete, follow an active lifestyle, or just want a few simple, nutrient-dense dishes to follow, you'll love the Paleo Performance Cookbook. So go order it on Amazon, and be sure to follow Stephanie on Facebook and Instagram for more training tips!
To learn more about Stephanie and how she trains, check out our full interview with her in our Featured Contributor Friday series.