Back in December, we saw a post by Sous Vide Supreme on Facebook about a Paleo recipe contest. We didn't think much of it, considering we didn't own a Sous Vide. However, a few days later, we found out that in the course of the contest, entrants would be provided with a Sous Vide to try out in the completion of our entry. How's that for a perk? We couldn't fill out the entry form fast enough, because were dying to give the cooking technique a shot which our friend Nom Nom Paleo has been using as long as we've known her. For those of you that are unfamiliar with this cooking method, you vacuum seal your food in a pouch and cook it in a temperature-controlled water oven (called a Sous Vide). This method has been used for just over 200 years, but has not become truly popular until the last few decades.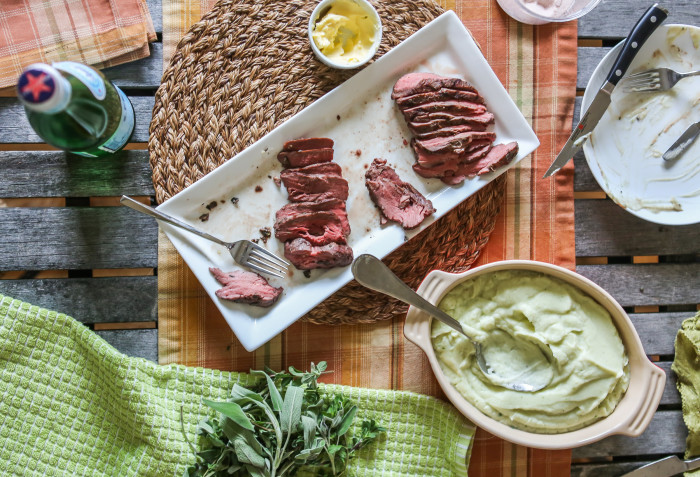 The allure of cooking Sous Vide is achieving a consistent and even internal temperature to your food. Want medium rare meat? How about the ability to get it 134 degrees internally from end to end! While it has been primarily used in restaurants for the last few decades, Dr's Michael and Mary Eades (authors of Protein Power) have made this technology accessible and relatively affordable for the masses.
We were very excited to try out our Sous Vide when it first arrived, and because we've seen a million of Michelle's fantastic recipes using the method, we felt quite comfortable from the beginning in using our new toy. It's not just easy…. it's actually hard to mess something up! A few minutes of reading the directions (less complicated than you would get to assemble a piece of Ikea furniture – damn you, "Fartfull" work bench.) you're up and running.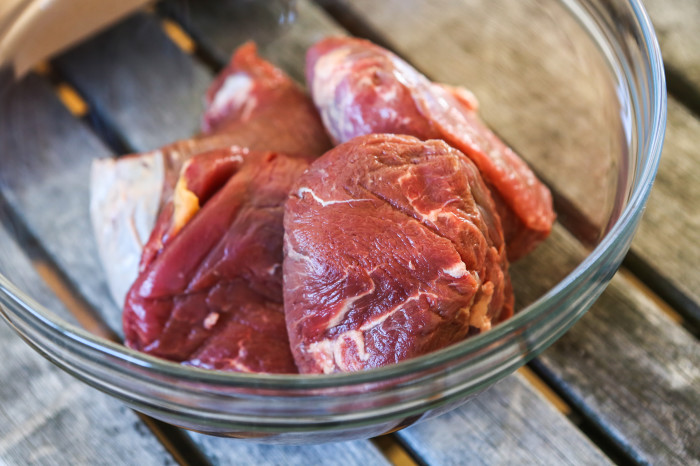 For the recipe competition which was co-sponsored by Sous Vide Supreme and Tx Bar Organics, we were charged to come up with a delicious recipe using the Tx Bar Organics beef, cooked using the Sous Vide. This is a match made in heaven. When you're cooking with high quality, grass fed beef, the last thing you want to do is overcook it. Sous Vide takes this disastrous scenario out of the equation. We were given two tenderloin steaks and two top sirloin steaks to cook with, and decided to use all four in this recipe. In our own opinion, when you cook with good beef, you DON'T MESS WITH IT. Got it? Good. That is the golden rule.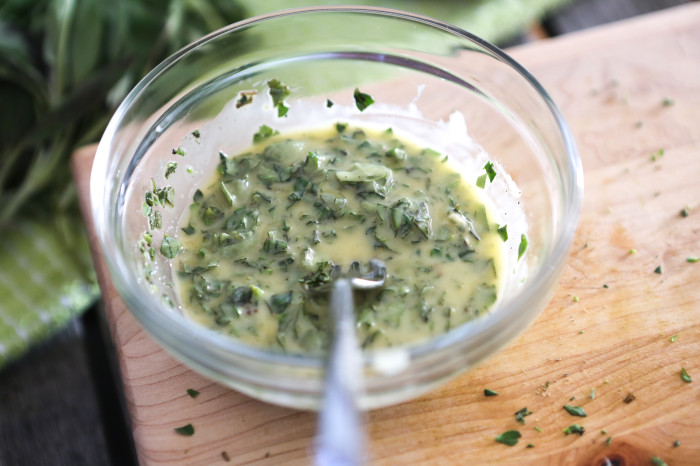 We whipped up a delicious compound herb butter for the steaks to bathe in (at 134 degrees). The trick is to line the (BPA-free) pouch with the butter. When you vacuum seal the pouch, the delicious herb butter literally smothers the beef (in a good way). No overpowering flavors here – just a good fat and some herbs. After making this recipe, we re-read the contest rules and saw "no dairy." Whoops. We hope we can get a hall pass on this one, as we consider butter to be in the "healthy cooking fats" family – as most Paleo luminaries do these days.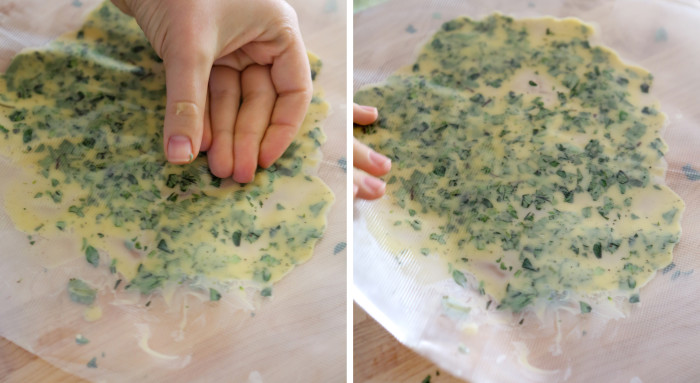 When we water came up to temperature, we placed the steaks into the water and let them cook for 2 hours. You could let them go for longer, but we were in a bit of a hurry to get this recipe captured in the scarce winter daylight. In the meantime, we whipped up some parsley mashed cauliflower using another one of our favorite kitchen toys, our Blendtec. This is another great tool in the kitchen, allowing you to blend just about anything (search "will it blend" and you'll see what we mean).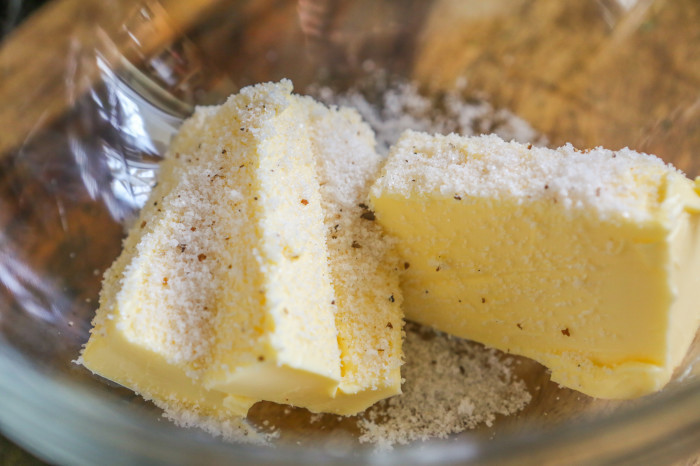 Adding insult to injury on the butter-front, we made a fantastically delicious black truffle butter to garnish the steaks. If the generous (incredibly good looking) judges cannot see past the inclusion of butter, we're really screwed. And seriously, if you have that much of a problem with good old fashioned grass-fed butter, you can use ghee. As the steaks were preparing to emerge from their two hour bath, we fired up our grill to the hottest temperature we can muster out of it in January. You can deliver a sear to the steaks in a variety of ways: kitchen torch, oven broiler, grill pan. But our preferred method of searing is using our Weber grill outside. 2-3 minutes per side, with a 45 degree rotation half way through cooking will deliver a picture perfect, crisp sear. This is perfection, folks.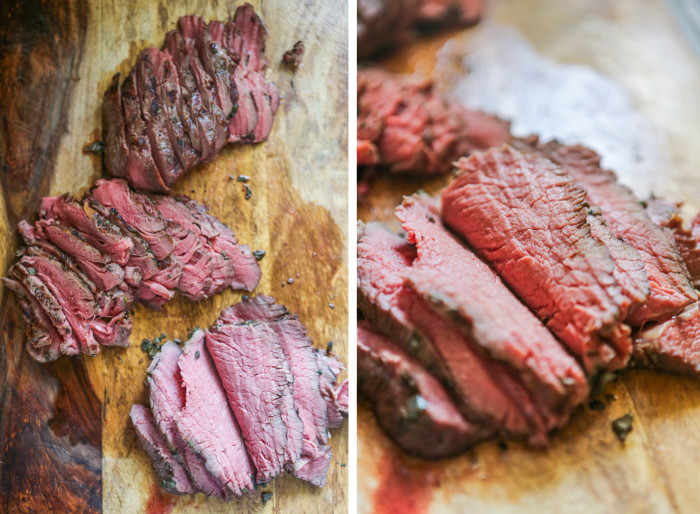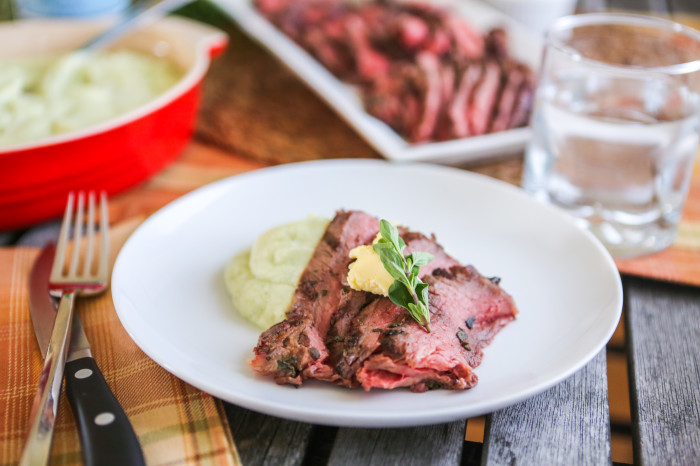 As an added surprise (and bonus), we decided to make a video of this recipe to help you see exactly how this recipe came together in the kitchen. We have truly enjoyed our trial with the Sous Vide, and have cooked with it quite often! If you have been thinking about getting one, this is the sign you've been waiting for. Put it on your Amazon wish list, or maybe just get one right now! A big thanks to TX Bar Organics and Sous Vide Supreme for allowing us to participate. The meat was wonderful, and the machine is a new favorite in our kitchen.