On our second dog walk of the day yesterday, I started spouting off all the weird junk foods I'd love to have right now. The two that have been on my mind lately are Reese's Peanut Butter Eggs (because hey, we're close to easter), and for some strange reason… Bagel Bites. I'm not sure how many of you have had Bagel Bites, but on a few rare occasions as a teenager, they would end up in our freezer and I would make and devour the entire box. They are little pizza-topped bagels, which I think you put in the toaster (or microwave). I loved those things, and was talking Hayley's ear off about my cravings while we walked Charlie around our neighborhood. Jokingly, I said "I hope I'm not pregnant!!"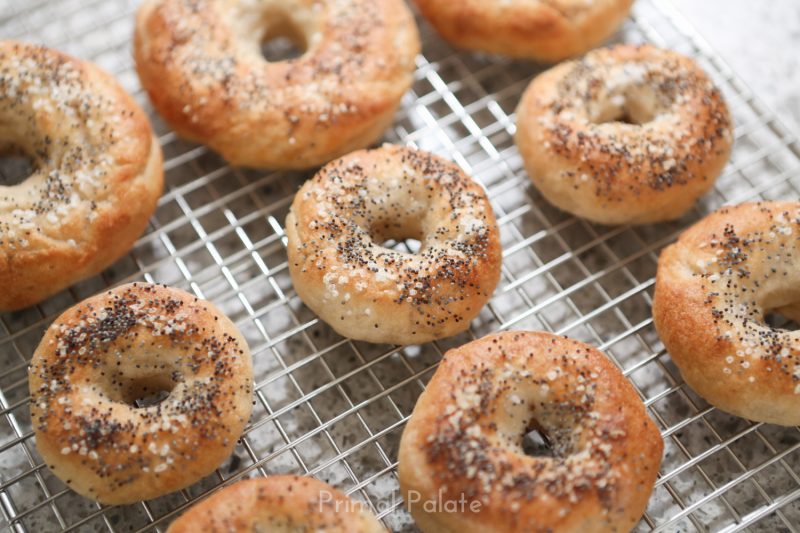 Hayley thought about it for a minute, and said "you know, you could make the bagel recipe from Yiddish Kitchen."
I hadn't thought of that, although I did know a few of our friends had bagel recipes. I've always just been intimidated to try them. I mean, wouldn't a paleo bagel recipe be hard work?
Later that evening, after we had finished dinner, I printed off the recipe and we set to work on making the bagels. It was fun to work on a recipe together, and something we haven't done in a few months (although we do cook together every single day).
We took the "Everything Bagel" recipe in the book and just changed around the elements to make them 'sea salt and poppy seed' bagels instead of covered with onions. We followed the rest of the recipe exactly as written. 
Even though this is the only recipe we've tried from Yiddish Kitchen, it's not a stretch to say that this recipe alone is worth the price of admission for the eBook. eBooks are such a convenient format, especially since our book shelves are bowing under the weight of several dozen cookbooks these days.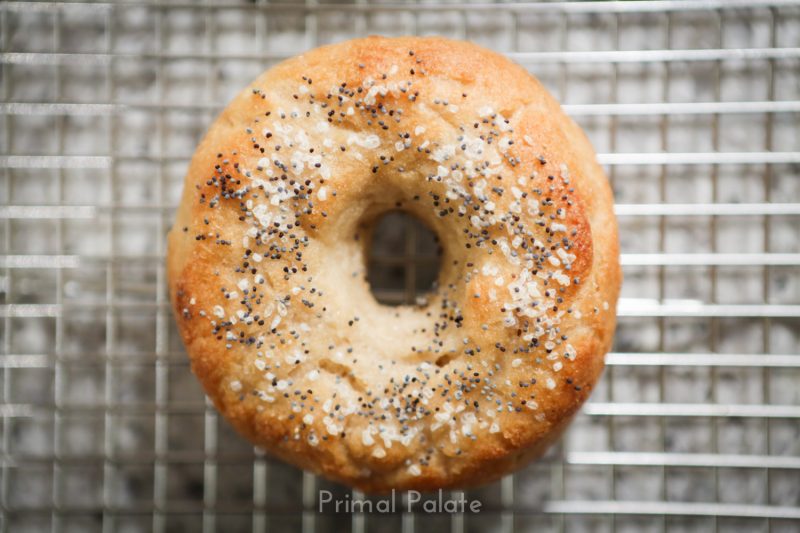 If you're a bagel lover, definitely consider getting a copy of Yiddish Kitchen. (Your purchase through our affiliate link also supports Primal Palate, so thanks in advance!)