I'm so happy to introduce Cassy of Fed & Fit to you on our Featured Contributor spotlight today. I first met Cassy at PaleoFx, and have to say she is one of the sweetest people I have ever spoken to. Her recipes and photography are beautiful, but it wasn't until I started researching (errr stalking?) her for this interview that I discovered she is also a Paleo success story. Cassy dropped ten dress sizes on Paleo, and is now a nutritionist. Keep reading for her tips on healthy eating, sustainable health, and of course – her favorite recipes. 
To start off, tell us about the recipes you used in The Best Paleo Recipes of 2014 cookbook!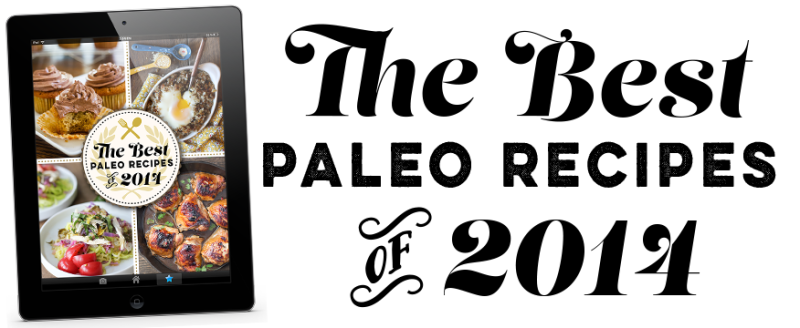 I have over 200 recipes on my blog, but there's a handful that just keep popping up over and over again. When people start Paleo for the first time, they pursue it as a diet, not a way of life. The recipes I chose are just good, easy recipes that don't taste like a "restrictive" dish.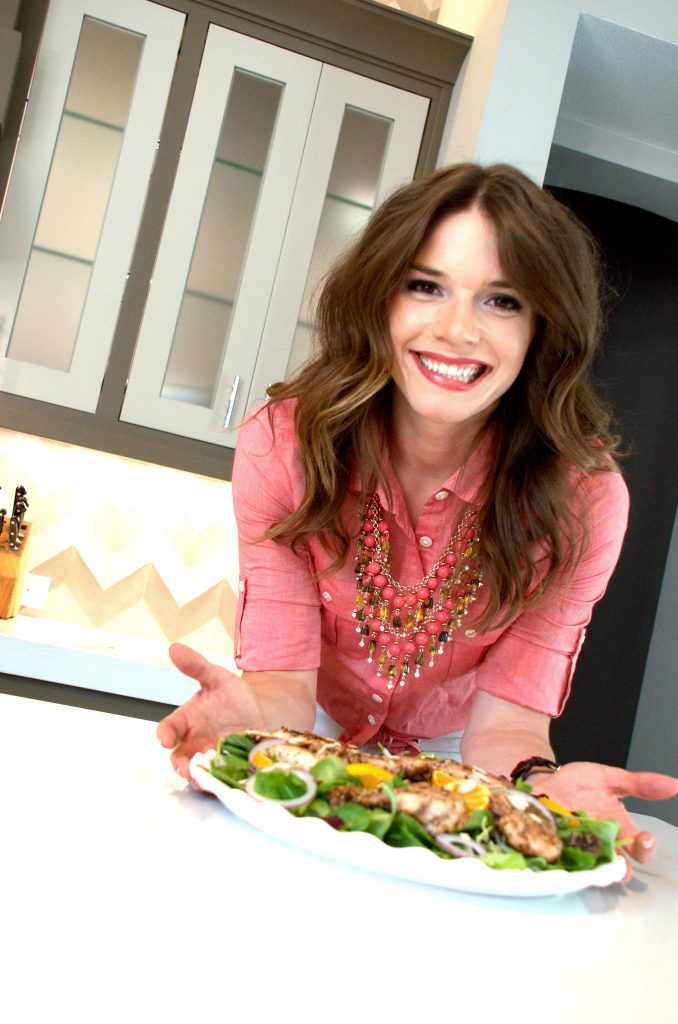 The Breakfast Salad is something I make quite often. I basically take breakfast-type foods, then chop them up like a salad. It's one of my favorite recipes to make in advance, and is easy to throw into your weekly meal-prep rotation.
The Pesto Chicken Salad is a two-for-one recipe, and one of my all-time-favorites on my site. One year ago we had basil explode in our back yard. We didn't know what to do with it all besides make pesto. I mean, we could not make enough caprese salads to use it all. It turned out to be the single most flavorful pesto I've ever had. One of my favorite dishes is a chicken salad over greens, so I combined the two. It's so tasty!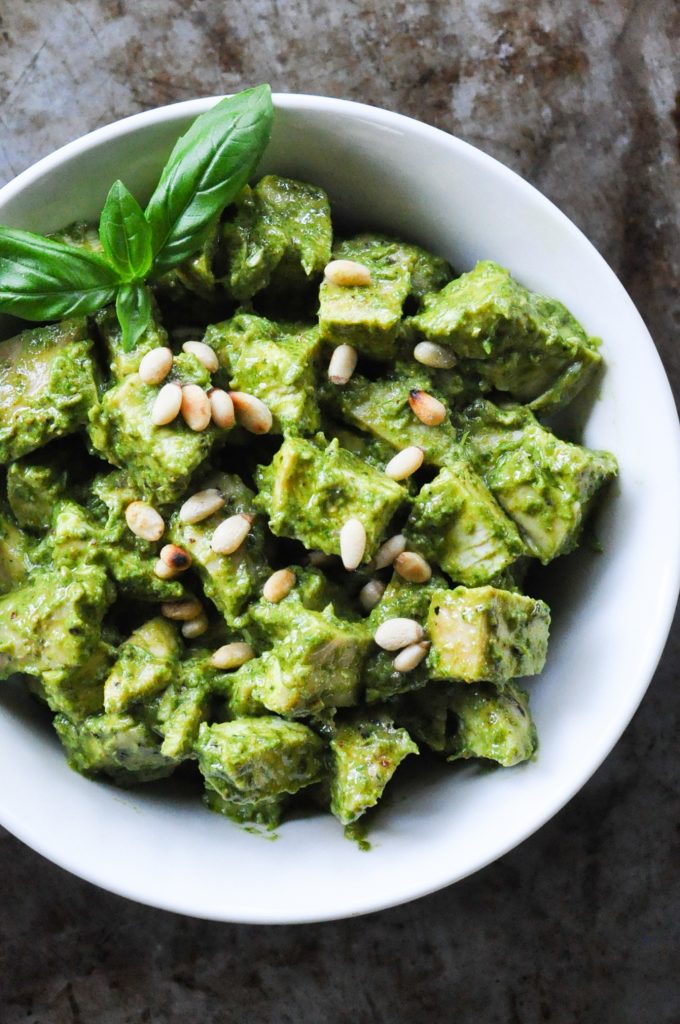 The BBQ Slow Cooker Baby Back Ribs is another two-for-one recipe people love. The BBQ sauce can be personalized based on taste. It can be made tangy, sweet, spicy, or regular. Pour it over pork ribs in the slow cooker, and you have the easiest, fall-off-the-bone ribs ever.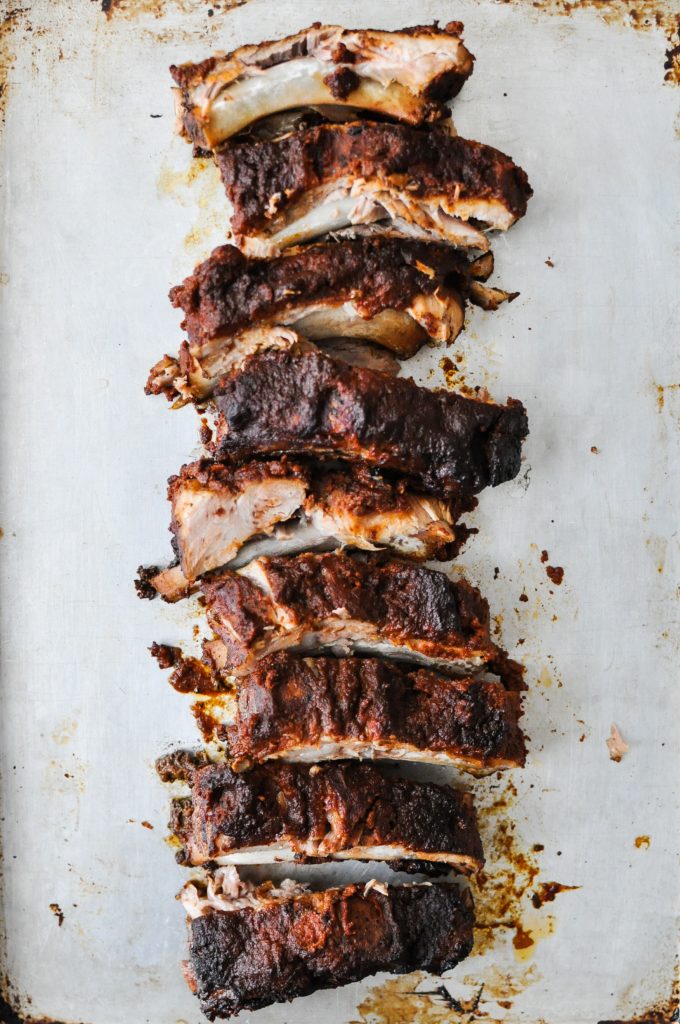 The Cashews is one of my most popular recipes ever – which just blows my mind. It gets more traffic than I can wrap my head around. I made it for New Years Eve one year. I wanted a warm, snack-like appetizer, and cashews sounded great. I think people like it because it's such a handy snack, that comes together in no time.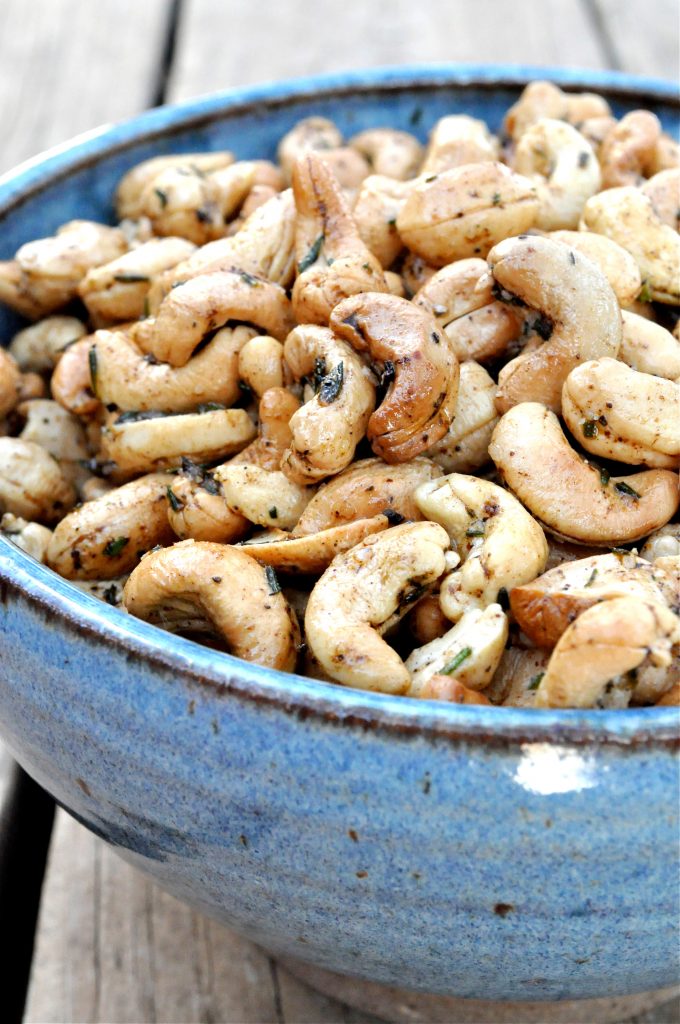 The Cookies were one of those recipes I made years before I published it. There are so many Paleo cookie recipes out there, I wasn't sure if people would enjoy it. But they love it! It's a really great, chewy cookie. My family usually won't eat something if they know it's Paleo, but they love these cookies. I get comments from people who trick their husbands or boyfriends into eating them.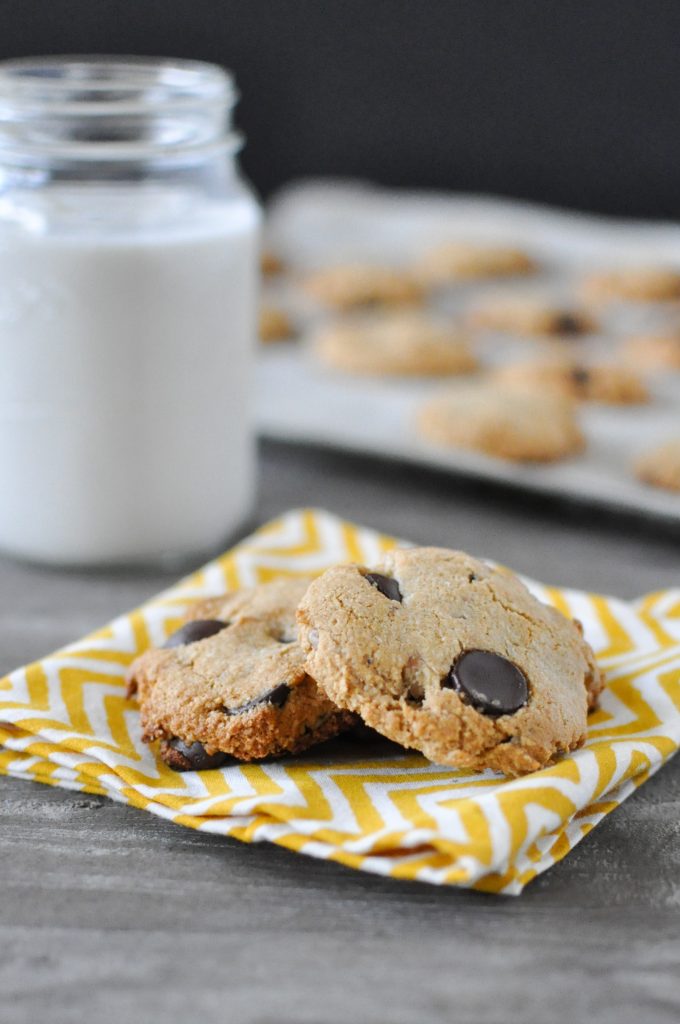 My new recipe is another one I kept in my back pocket for awhile. I've just had too many excuses to tweak again and again. These Vanilla Chai Donuts were, oh my, SO good! The tapioca flour and freshly brewed tea makes this really yummy donut, and it tastes just like a chai latte.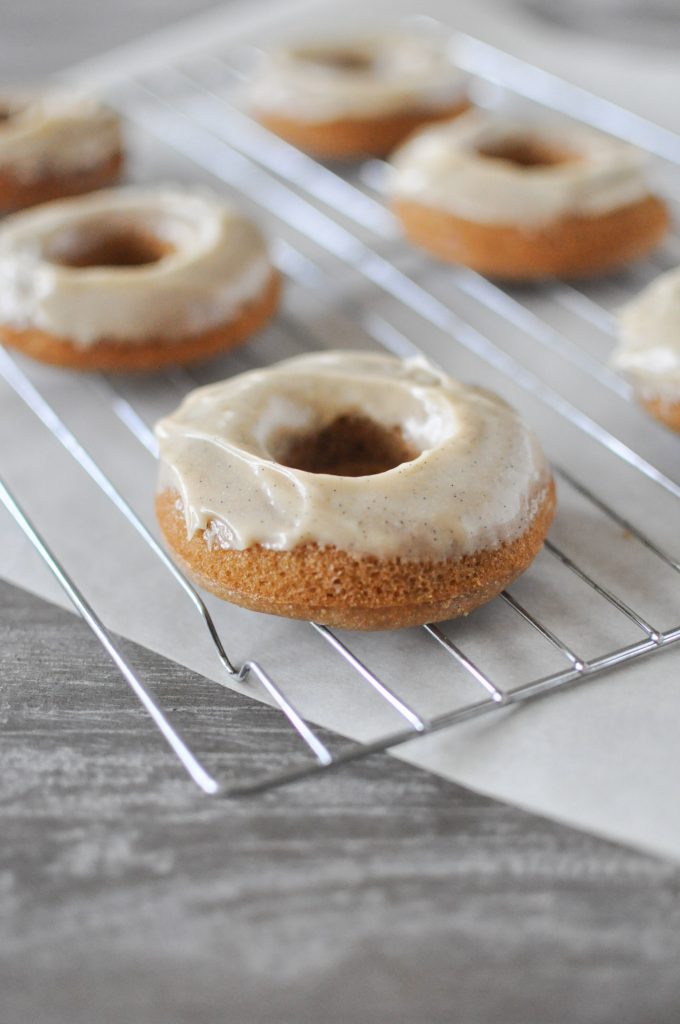 I had no idea you were a weight-loss success story. Could you share journey with us?
My health started to decline rapidly toward the end of my college career. I was drinking beer, eating pizza, going out with friends, and basically not thinking about any repercussions it would have on my health. I just started to balloon. Although I was never diagnosed with an autoimmune disorder, I had enormous amounts of inflammation. So, I dieted. I did South Beach, low-fat, low-carb, vegan, Atkins; I stumbled blindly through those programs without understanding the science or how it benefited me. I exercised in the form of cardio, running and not eating well. I was exhausted, and my health kept declining. It was so sad. I was logging 15-20 miles a week and not seeing progress.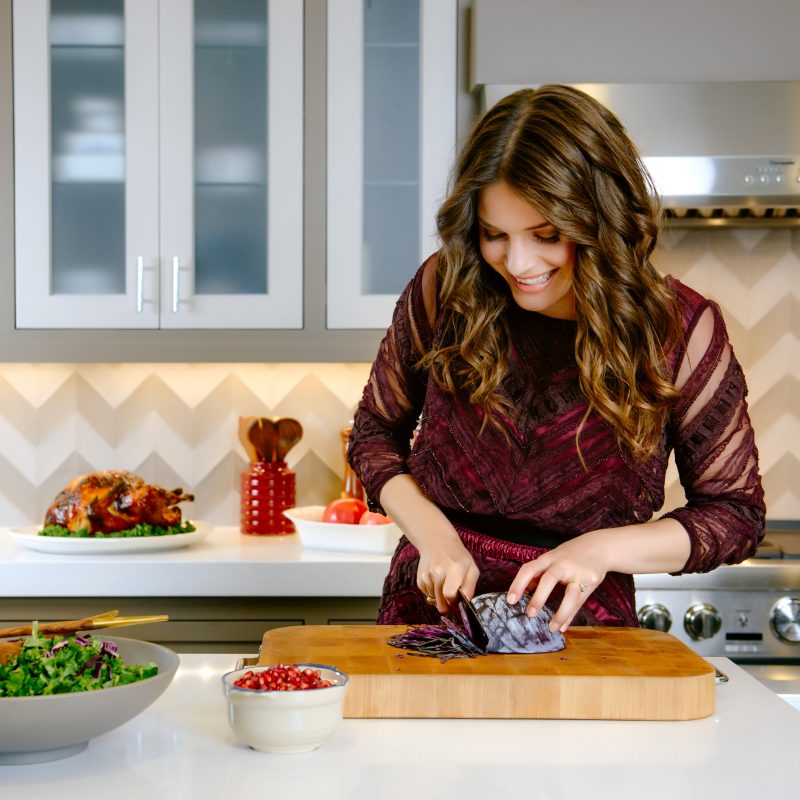 Finally, I just got to a point where I thought, "I'm throwing out these programs that I follow so blindly." I read the China study and submerged myself in nutrition. I was working for a vegan doctor, and wanted to go to medical school myself. It was in that doctor's office I realized, the best way to take care of someone's health, is to keep them from ever having to go to the doctor. That epiphany made me realize what I wanted to do with myself. I took myself on as my own first client. I decided vegan wasn't working for me, so I went back to my research and dug up Paleo. That was back when the Zone diet was huge. I followed Zone Paleo and dieted Paleo, because that's all I knew. Then I started lifting.
Now, I'm not an athlete by any means. I'm pretty sure the biggest award I've ever won was, "Most Coachable." That is just not my arena, but I started lifting and eventually joined a Crossfit gym. It helped my journey so much more than the crazy endurance training I had done before. The year before, I ran 6 half marathons and a full marathon. I could not walk without pain. Crossfit and yoga were much better for my body. In no way was I "Paleo-perfect," but I shrunk to a pant size that just felt so much better. I replaced everything on my body with muscle: I probably only lost five pounds, but ten dress sizes. I was a 12 and carried it well on my frame, but when I shrunk down I felt like a new person.
I love your story! Just someone who made the decision to get healthy, and figured out how to do it!
Honestly, that's how/why I started Fed & Fit. I went Paleo in 2010, but didn't begin Fed & Fit until a year later. I wasn't living at the beginning; I was dieting. I ate the same breakfast every day: a cup of berries, hard-boiled eggs, and spinach. Eventually, since I am such a foodie, I started making different things. I wanted to show people what I was eating, and people wanted to know what I was making. It blossomed into over 200 recipes, and I have more in my pocket I'm waiting to share.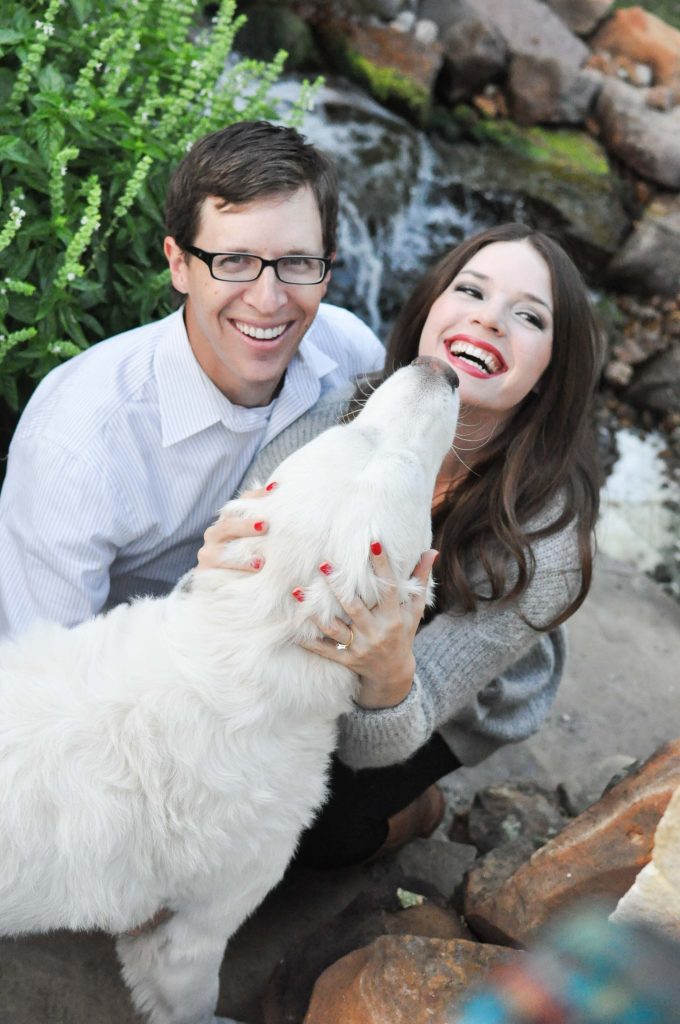 I think of myself as painfully average. I'm an average athlete. Average genetics. I'm of good health, but just a fall-in-the-middle-of-the-pack person. But that's where the MAJORITY of people fall! Maybe someone doesn't have death knocking on their door, and maybe they aren't looking for a miracle; maybe they just want to know how they can make small changes. That's what I want to give them through my blog and recipes.
Since you are a weight-loss story and a nutritionist, can you offer a few tips on how to get healthy?
One of the biggest lessons I learned on the journey toward sustainable health (after dieting on Paleo and all those other diets) is to listen to your body. It's interesting; we (women especially) want to punish ourselves for wanting certain foods, particularly "carby" foods. I learned to listen (to my body) when I was hungry, when I was emotionally eating, when I needed to replenish after a workout, or even when I wanted root vegetables compared to when I wanted a salad. Making myself eat a wide variety of foods helped me find out why I craved those foods. By being purposeful in my food experiments, it helped me figure out the triggers for eating certain things.
Another thing I learned is priorities. Here are the priorities I believe you should have with your health, in this order:
1) Sleep an adequate amount,
3) Nutrition, and finally
4) Exercise.  (we agree with these, too! -B&H)
It's amazing really. You can have a squeaky clean diet, and work out every single day, but if you're not drinking water and sleeping a mere 3-4 hours a night, you're not going to see progress. I reverted back to childhood and gave myself a bedtime. To stay hydrated, I follow this formula: Take your weight and divide by 2, then drink that many ounces of water per day. So, at 140 pounds, I aim to drink 70 ounces of water.
You just launched your first podcast. Tell us about it!
I'm co-hosting the Fed + Fit podcast with Charissa Talbot. We publish every Monday, and try to keep the episodes to 30 minutes. Charissa's a fitness trainer, so between the two of us we try to bring well-rounded opinions. I love talking about bringing a healthy mindset to reach a healthy lifestyle. We did an episode on How to Reduce Stress in 5 Steps, which was really well received. It's really fun; we like to dip into the mental and emotional side of these conversations. We've discussed body image, having a good relationship with food, and the black hole of Paleo perfectionism.
We talked to Steph (of Stupid Easy Paleo) about Paleo perfectionism and athletic performance. The hair-splitting that happens in the athletic world of Paleo is mind numbing; with "how many grams of this" and "how many minutes before/after that" being constantly debated. How is that supposed to help someone who is just looking for general guidelines to follow? The end game is supposed to be following a healthy lifestyle, to make you feel whole.
What other projects are you planning for the upcoming year?
I have a few small projects planned and one master project:
1. Last year I published the Fed and Fit Holiday Feast eBook. It included 45 recipes, and got a really warm welcome. This October I'll come out with a revised edition, free to anyone who ordered last year. I just want to give a big hug to everyone who first believed in me.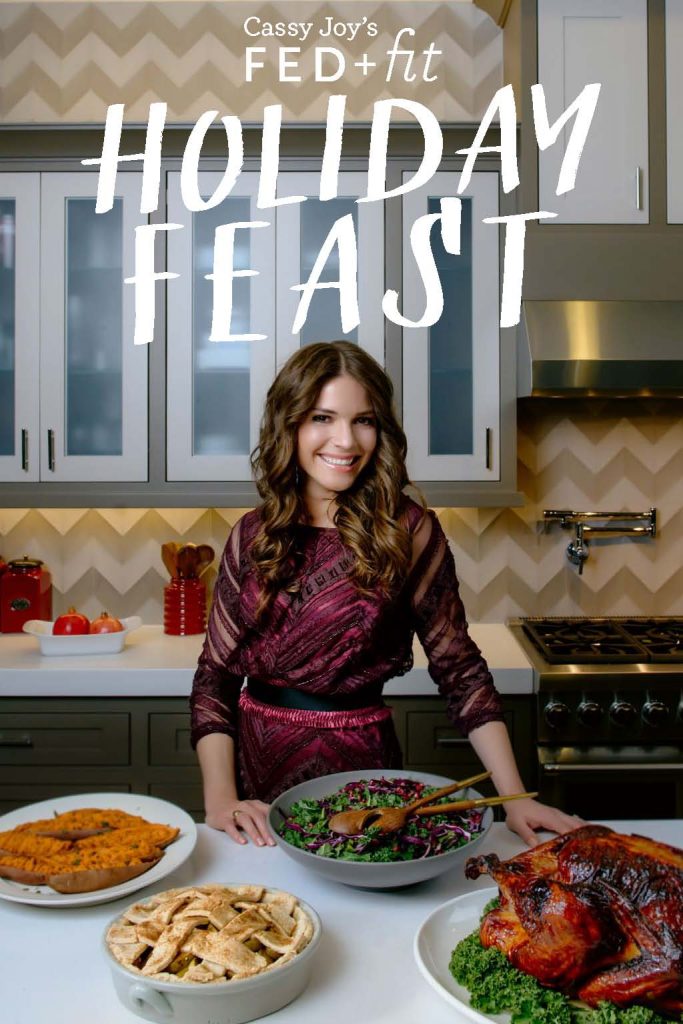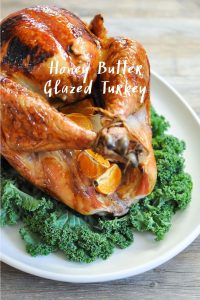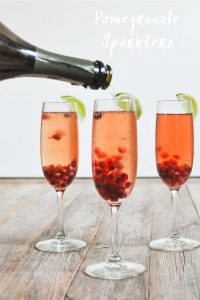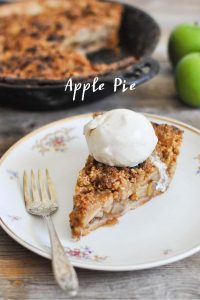 2. I'm also doing a collaboration with my sister Kimberly, who is a Texas country music singer. We're going to a series of cooking videos making cocktails. There will be 10 videos, each one focused on a different cocktail and featuring one of her songs. We're really excited to be working together!
3. On the personal side of things, I'm getting married in October! I've started a new hashtag, #FedandFitWedding, to help guide people to make healthy choices while planning.
Finally, I am working on my very first benchmark project. I'm equal parts terrified and excited. I've had this idea in the back of my mind for years. When I decided not to go to medical school, I pursued my certificate for a nutrition consultant instead. Meanwhile, I was learning as much about this industry as I could. I knew I wanted to develop a program to empower lifestyle transformations. Finally I just put pen to paper, stopped throwing out my ideas, and launched.
We're in the middle of a beta test called, "The Fed and Fit Project." It's no different than any other project: When you make a coffee table from IKEA, what are you left with? You're learned how to put together a table, and now you have something to lean on and use. When people take themselves on as a project, I want them to be left with a template for a healthy lifestyle designed just for them, that they can lean on and revert back to at any time. When I submitted applicants, I received more interest than I ever thought possible. I was really flattered by the number of respondents, and the women we chose are rockstars. The project lasts four weeks, and they're really getting it. I set up journaling to go with it, which can be very specific. I want them to be strategic about when and why they write, so they can look forward and see where they're going.
If you're interested in joining the next round of The Fed & Fit Project, click here!
>>>
We want to give a big thanks to Cassy for joining us today and sharing her awesome story! Be sure to check out The Best Paleo Recipes of 2014 collection, so see Cassy's recipes among the 150 fantastic recipes from 25 of the top Paleo cooks in the community!