Pumpkin season is upon us, so I thought sharing a tasty recipe for pumpkin muffins would be a delicious way to spend this Monday.
If you thought pumpkin muffins couldn't get any better, think again. These are pumpkin muffins with a streusel topping, and a glaze. Even. Better.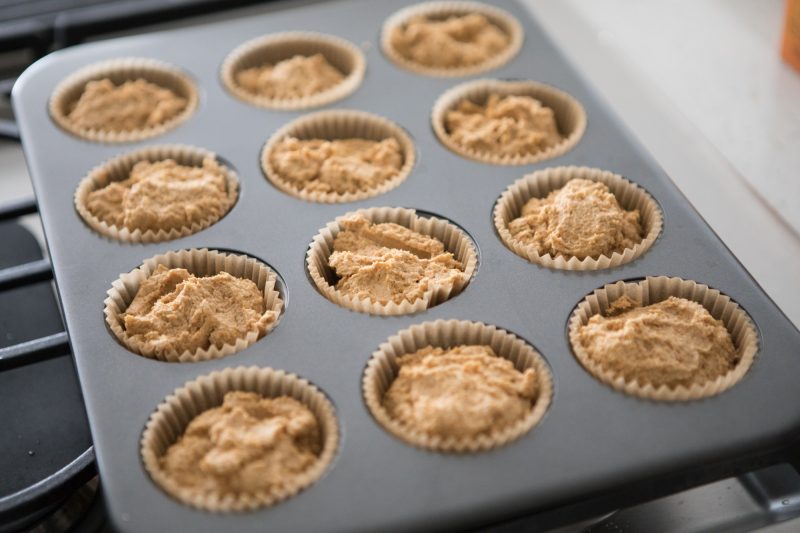 For this recipe I used our Pumpkin Pie Spice in the muffins, and then our Cinnamon Sugar Cookie blend for the Streusel topping. The glaze is optional. If you don't have time, or want to avoid powdered sugar, you can skip it. These muffins will be just as tasty with just the Streusel topping.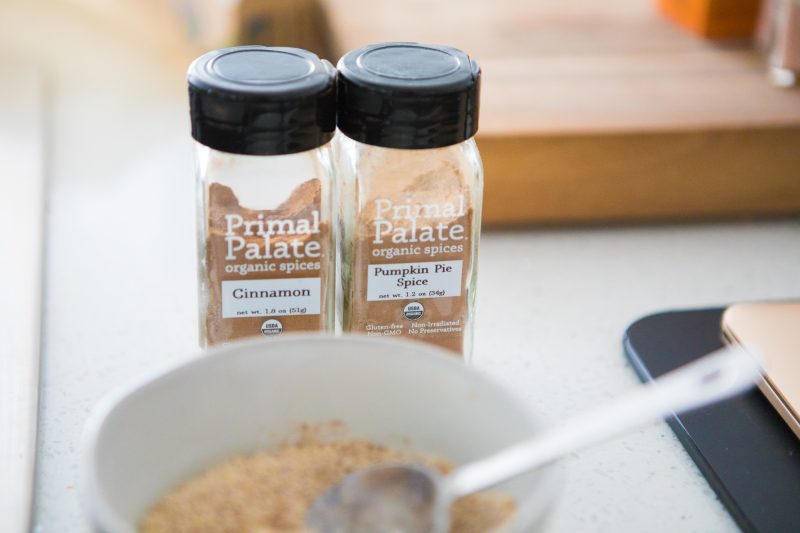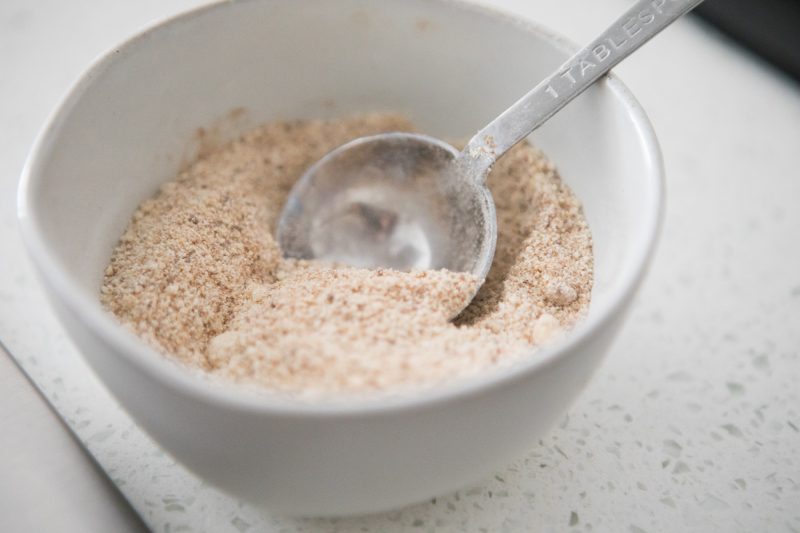 I love baking, especially baking in the fall, so developing a perfect pumpkin pie spice blend was really important to me. Our blend takes all of the guesswork out of pumpkin baking for you. There's no need to combine your own spices for your Thanksgiving pumpkin pie, or your fall pumpkin bread. We've done the work for you, and the result is delicious!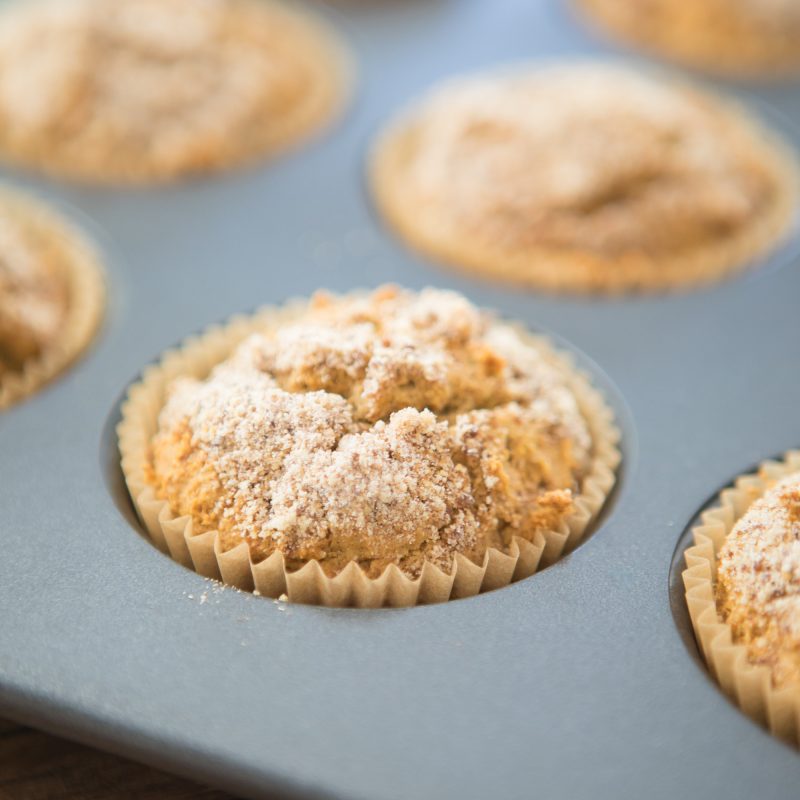 I love having our Cinnamon Sugar Cookie blend on hand for baked goods, because it uses maple sugar instead of white sugar, and is the perfect option for any recipe that calls for a cinnamon sugar topping. It's great sprinkled into coffee, on pancakes or waffles, and of course on toast.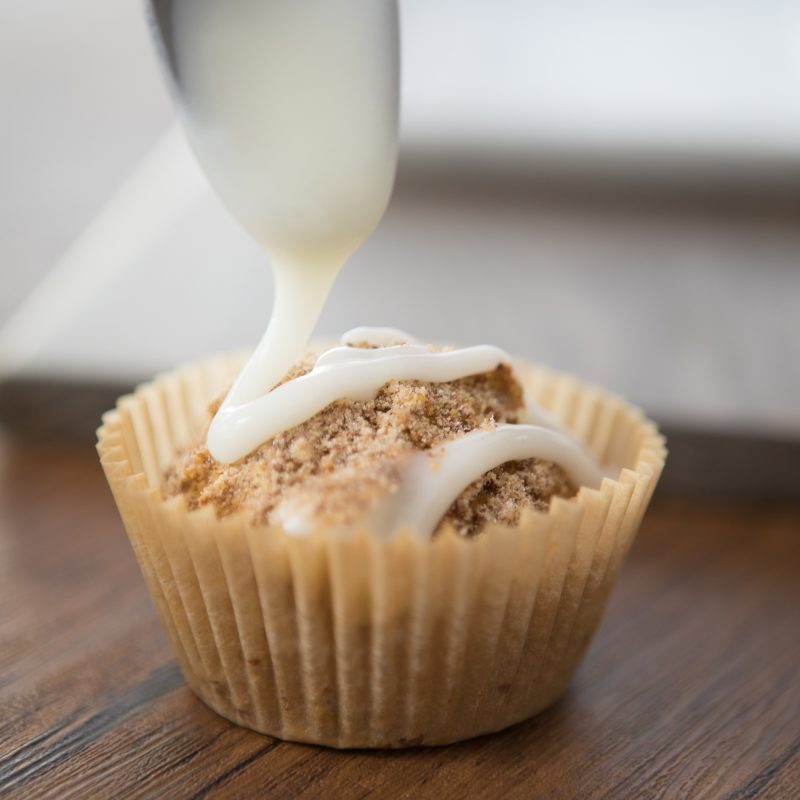 These muffins were really fun to make, and even more fun to eat! If you are looking for something tasty to make this fall, give this recipe a try!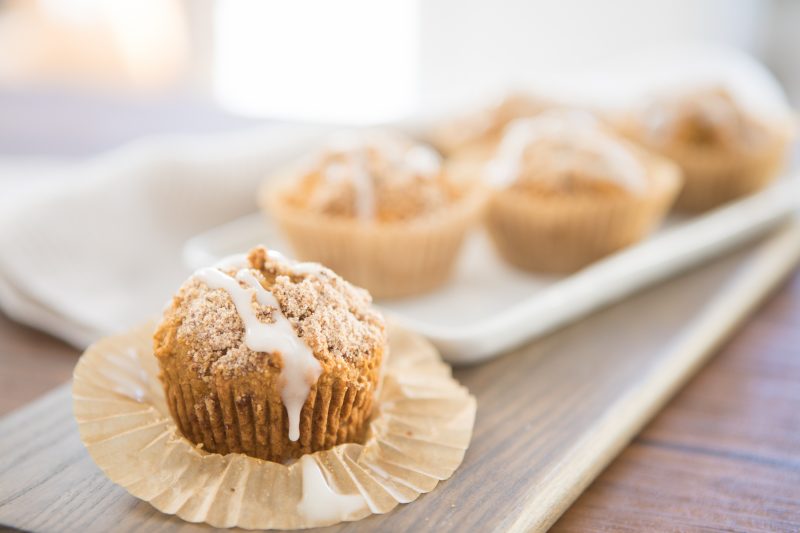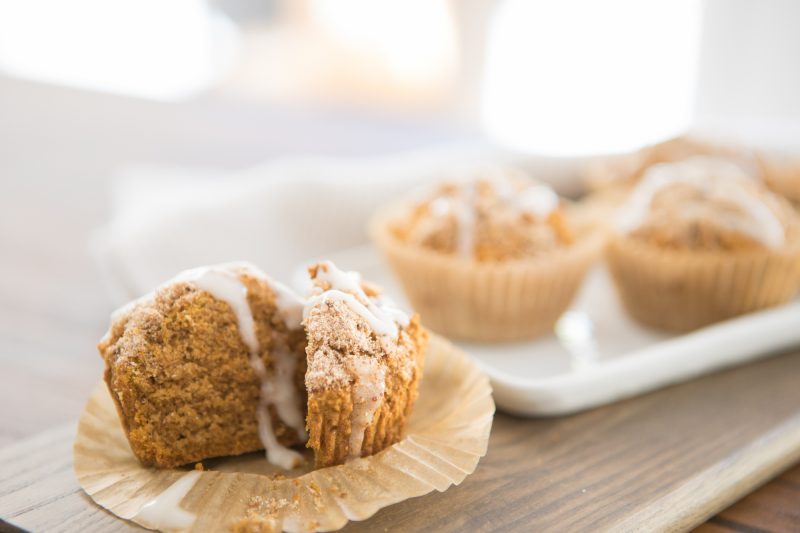 Since fall is just about to roll in with its cool temperatures and multitude of seasonal treats (Yes!!) it's the perfect time to pick up our Sweet Pack of fall flavors. 🙂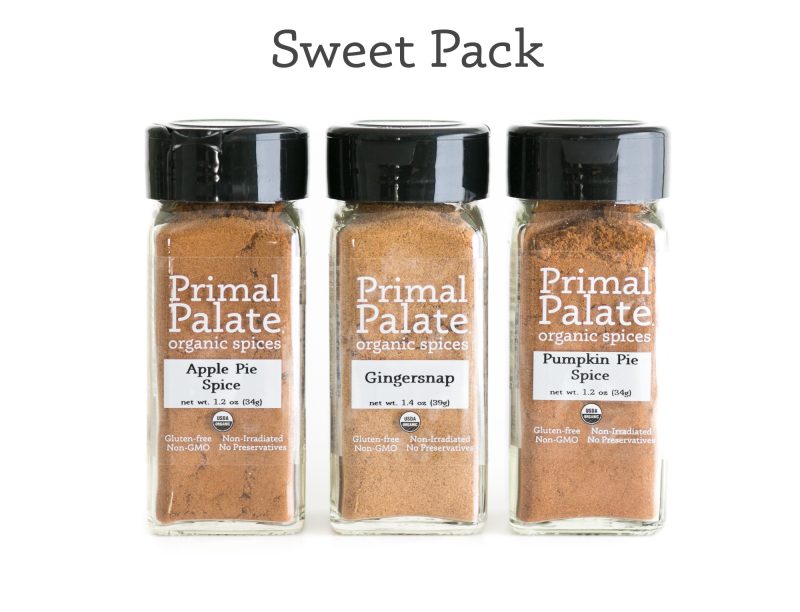 Our Sweet Pack brings together three of our favorite fall spice blends, perfect for all the familiar dishes of fall gatherings.
Apple Pie Spice: This harvest season favorite is a great addition to pies, cakes and muffins. Our unique blend of exotic spices will make any dish instantly feel cozy with warm and bright flavors. Recipes using our Apple Pie Spice
Ingredients: Saigon Cinnamon, Ginger, Allspice, Cardamom, Nutmeg
Gingersnap: Your secret ingredient for holiday baking. Enjoy it with cookies, cakes, or add it to your favorite drink for a festive twist. Recipes using our Gingersnap Spice
Ingredients:  Ginger, Maple Sugar, Saigon Cinnamon, Allspice.
Pumpkin Pie Spice: The pinnacle of fall flavors, our Pumpkin Pie Spice is fantastic for pies, muffins, cheesecake, custards, sweet potatoes and winter squash, or even your pumpkin spice latte! Recipes using our Pumpkin Pie Spice
Ingredients: Saigon Cinnamon, Ginger, Cloves, Nutmeg