Bill and I love Asian cuisine, and we will often make a big vegetable stir fry for dinner with whatever protein we are craving that night, and will season the stir fry with some of our spices, as well as coconut aminos, fish sauce, and toasted sesame oil.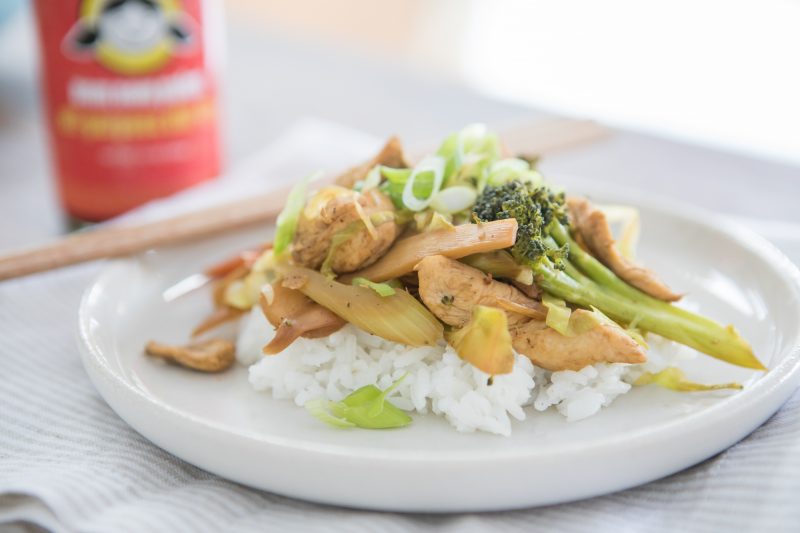 When we saw that Michelle Tam was coming out with an All-Purpose Stir Fry Sauce, we knew this was something we absolutely had to try! Michelle has always been our go-to source for all things cooking. If she loves something, we know we need to get it. She guided us on which pressure cooker to buy, we got an Instant Pot when Michelle started using one, and our favorite skillets from All-Clad are ones that Michelle recommended. Pretty much if Michelle likes it, we copy her… haha. She is a trusted source in the Paleo community, and we just love her!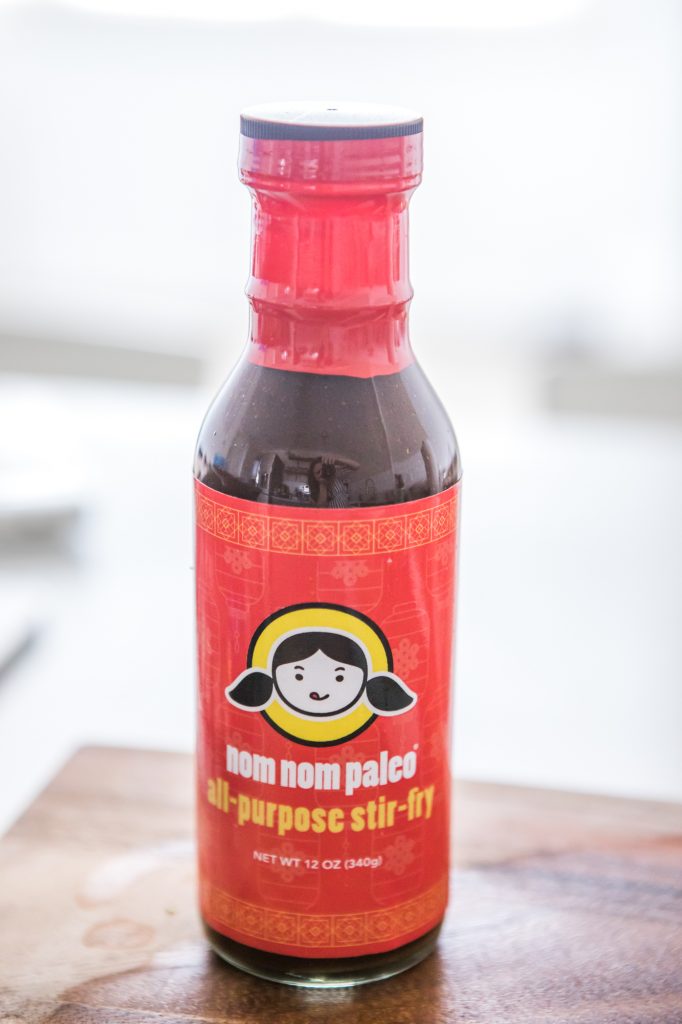 Michelle is an amazing cook, and we knew that when she was coming out with sauces, they would be amazing. We have only used her All-Purpose Stir-fry sauce so far, but can't wait to try the other two (Tandoori and Sriracha!) Learn more about her sauces here!
The great thing about Michelle's stir fry sauce is that it can be used as a marinade, and a salad dressing as well. In fact, I used it in the stir fry while it was cooking, and then added extra on top once the dishes were plated.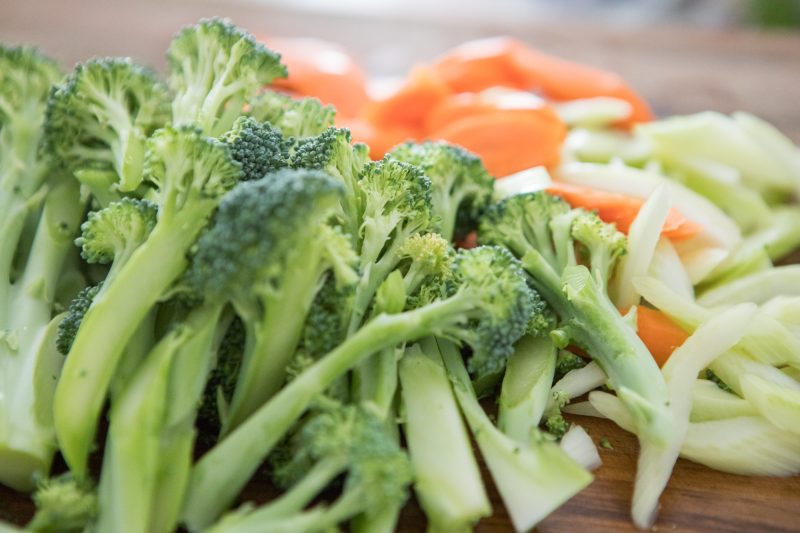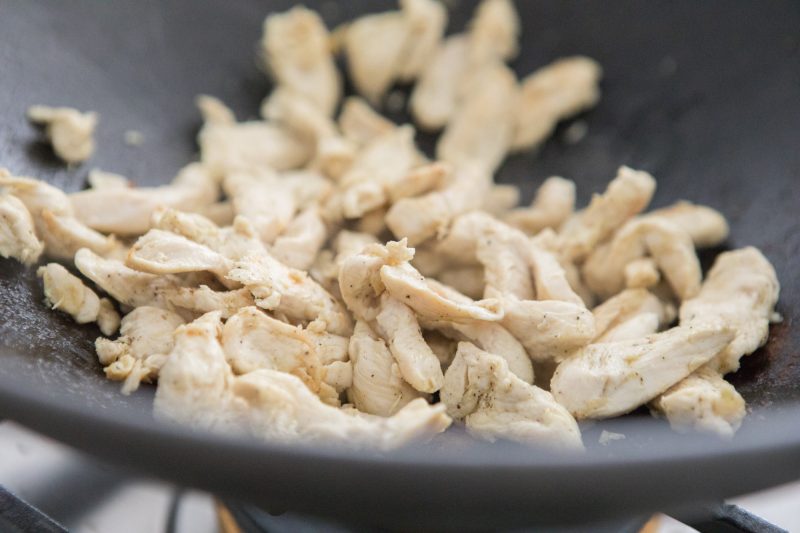 This sauce made this meal come together so much more quickly! First I cooked the chicken in our cast iron wok, and seasoned it with our ground ginger, garlic, and onion, as well as pink salt and black pepper.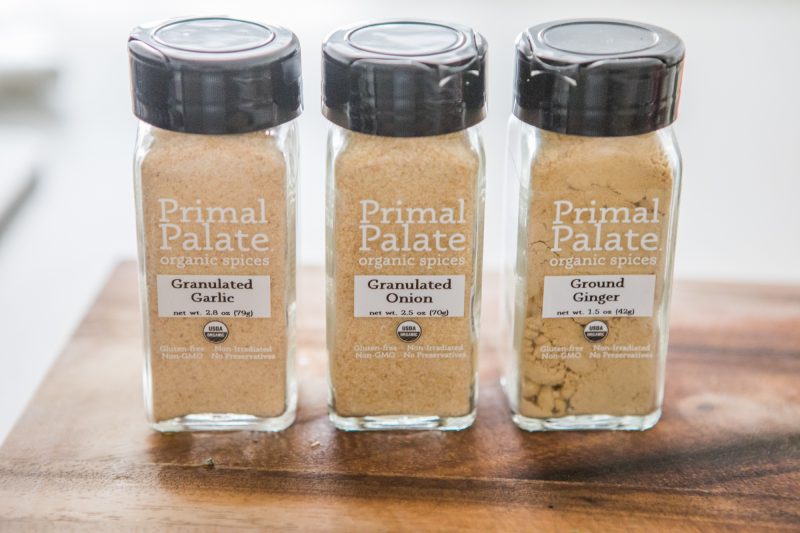 Once the chicken was cooked, I removed it from the wok, and added the veggies. For this stir fry I used carrot, celery, broccoli, bamboo shoots, water chestnuts, and cabbage.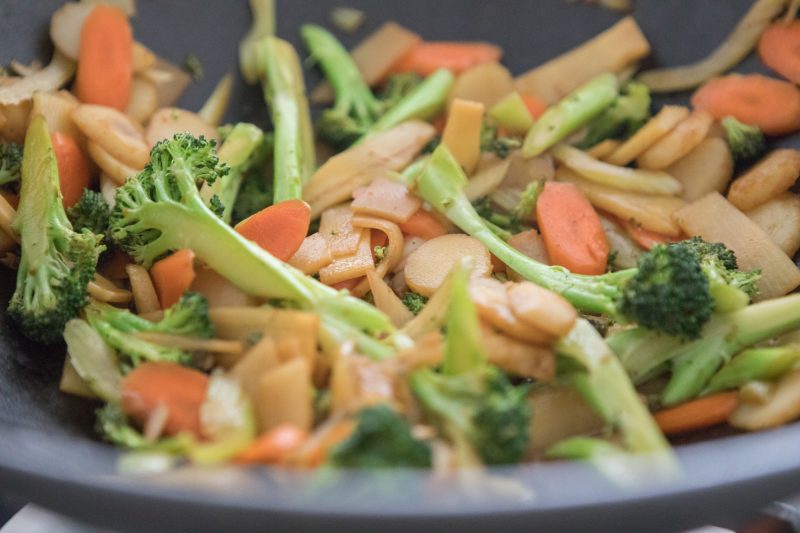 Once the veggies had cooked for a few minutes, and started to soften, I added the stir fry sauce. I used about a 1/4 cup of the sauce, and kept the heat on high to allow the sauce to bubble, and reduce. I then added the chicken back to the stir fry, and allowed it to cook until the liquid cooked down.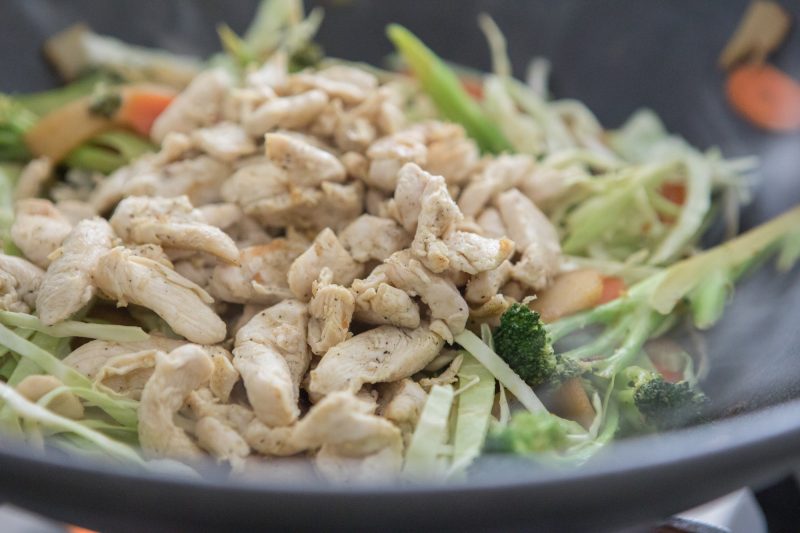 We always eat our stir fry over white rice or cauliflower rice. You can top the stir fry with scallions, sesame seeds, and extra sauce if you'd like. This meal was tasty, easy to make, and came together quickly thanks to Michelle's sauce!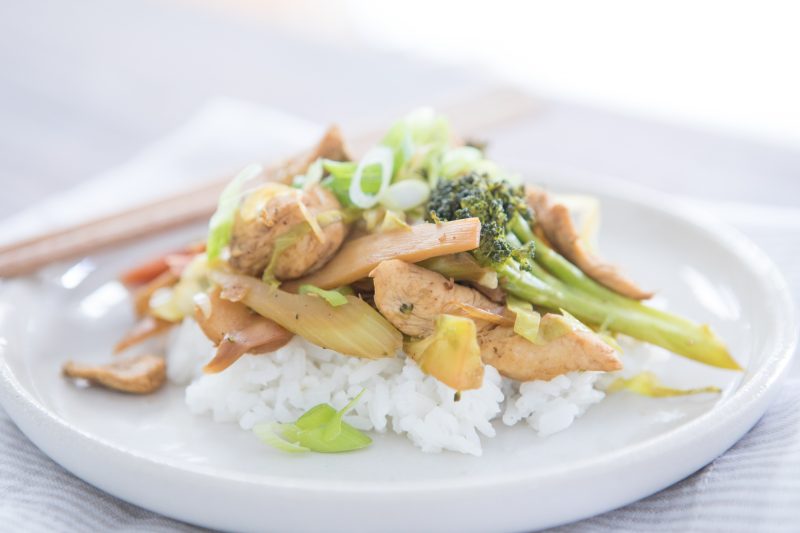 Michelle's new sauces are currently available in select Whole Foods Markets along the west coast, and hopefully will be nationwide soon!