The Holidays are upon us… heck, they've been upon us for months now. The bliss of a Thanksgiving food coma will soon be disrupted by Black Friday, and everything being on sale for a precious few days. If you want to take advantage of the best prices of the season, but don't know where to start, we've put together this handy gift guide.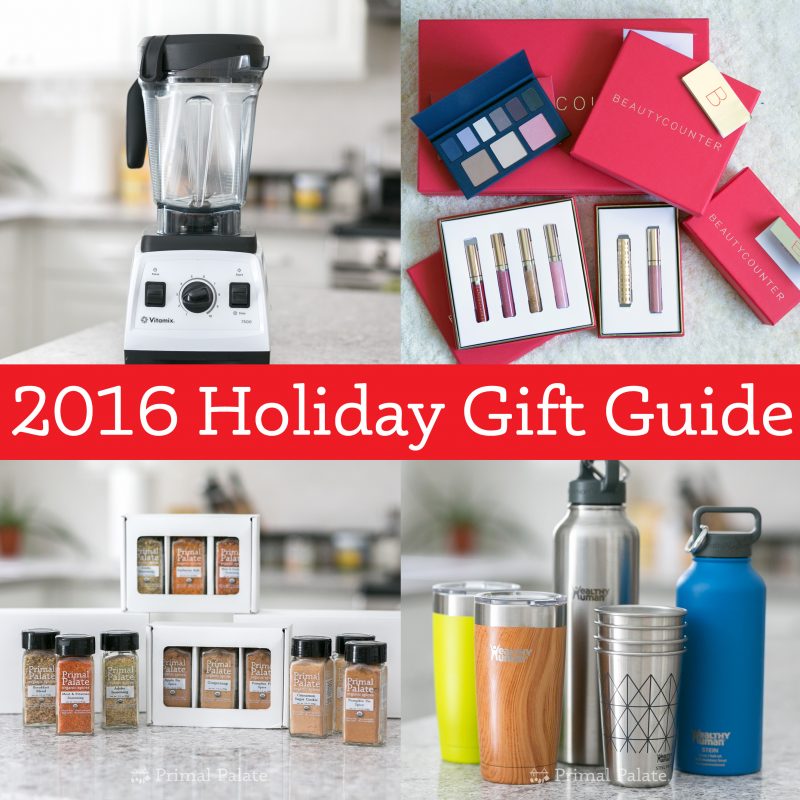 These are some of our favorite kitchen (and home / beauty) items. And as you'll notice, these are things we actually have in our own kitchen and love. These items are well used and well loved, so if they don't look brand new, that's why. If you have anyone that's difficult to shop for, or if you're hunting for clever ideas, these are our suggestions for gift giving this year. Enjoy!
---
This is one of our all-time favorite home/kitchen items. It's a simple yet advanced water purification system, with twin carbon filters, and twin fluoride filters. The lid opens on the top, and you pour in almost 2 gallons of water. It gravity-feeds into the carbon filter, followed by the fluoride filter. And if you look closely, there's a handy tap on the bottom for easy dispension. As compared to our filtered fridge water…. well, there's no comparison. This stuff tastes so much cleaner, and you can fill a glass in about 3 seconds as compared to the 45 seconds for our fridge.
This is a great kitchen companion, and we do as much of our cooking with Berkey-filtered water as possible. Some of our family members have been coveting our Berkey, so I wouldn't be surprised to see more and more people getting these (especially with our local 'city' water having so much crap in it). There's a list about a mile long of all the chemicals this filtration system can remove. 99.999% of Viruses and Bacteria, Chlorine, Trihalomethanes, VOCs, and much more. We have the Big Berkey model, which you can find on Amazon.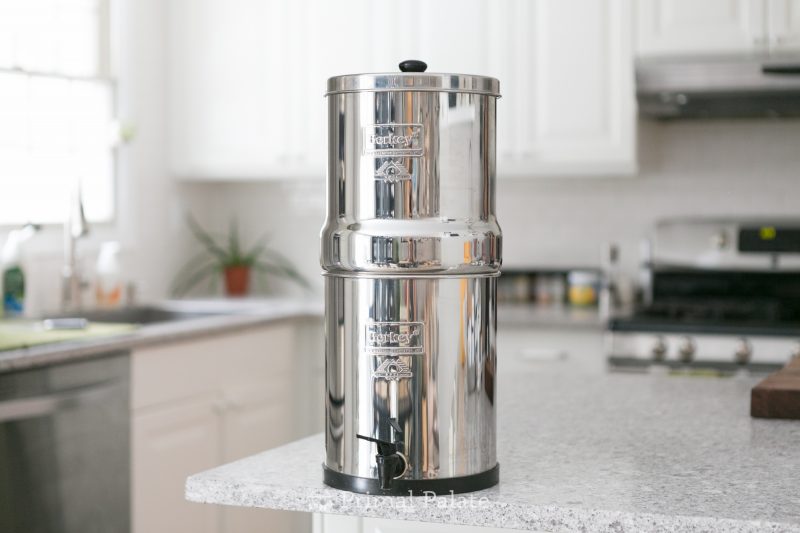 Whether you're just starting to get your feet wet in the kitchen, or looking to overhaul your aging collection of spices, our line of spices and spice blends is a great way to gift yourself or your favorite home cook. With a wide spectrum of flavors, there's a gift set for anyone. All of our spices ship in gift boxes, which are easy to wrap (or hey, just stick a bow on it). Our spices are USDA-Organic, certified Gluten-free, Non-GMO, Non-Irradiated, and Whole30 Approved. We also disclose 100% of our ingredients in every bottle, so you can be sure there's no hidden bad stuff in there (although if you know us, you know we wouldn't do that to you).
We've put our three most popular money-saving bundles below. These make an awesome gift for anyone who cooks!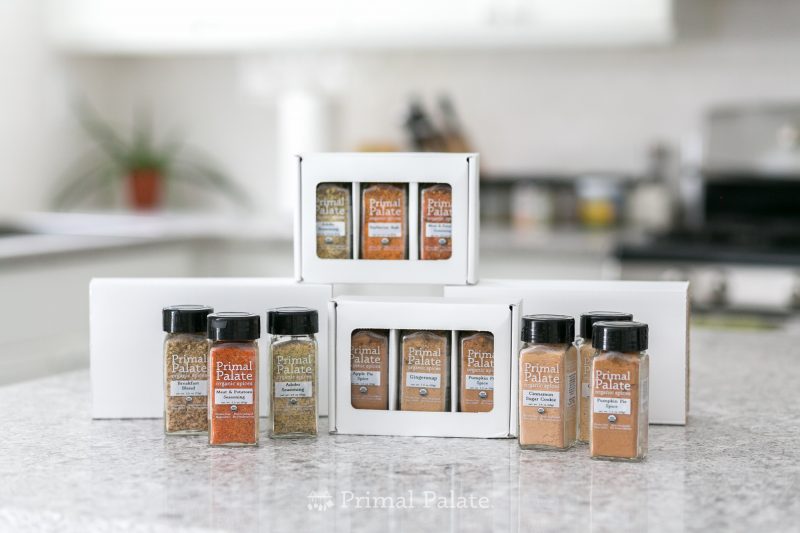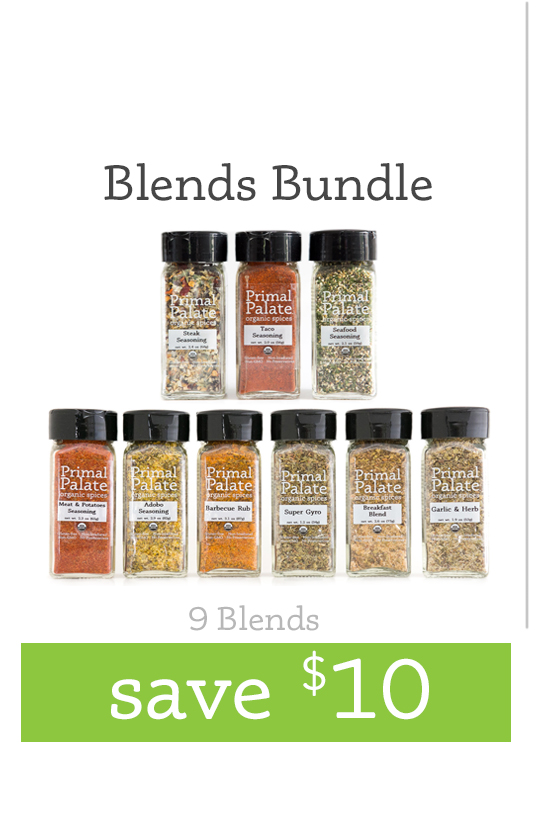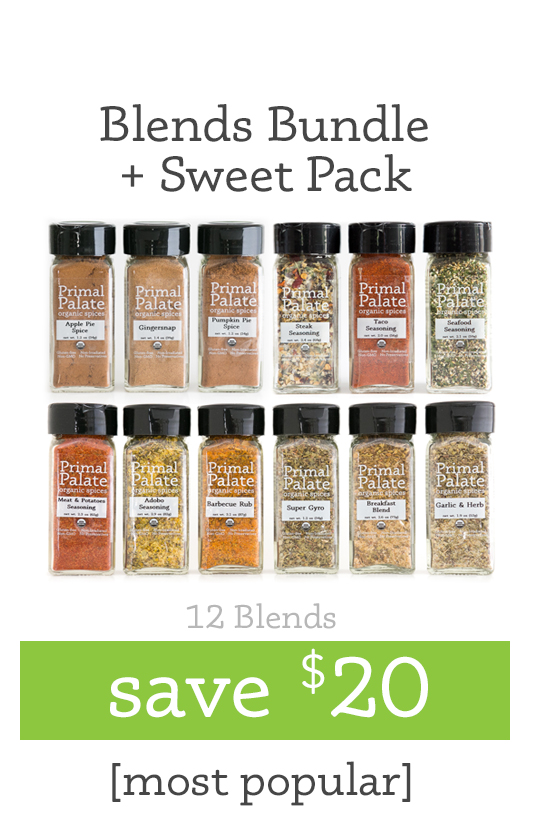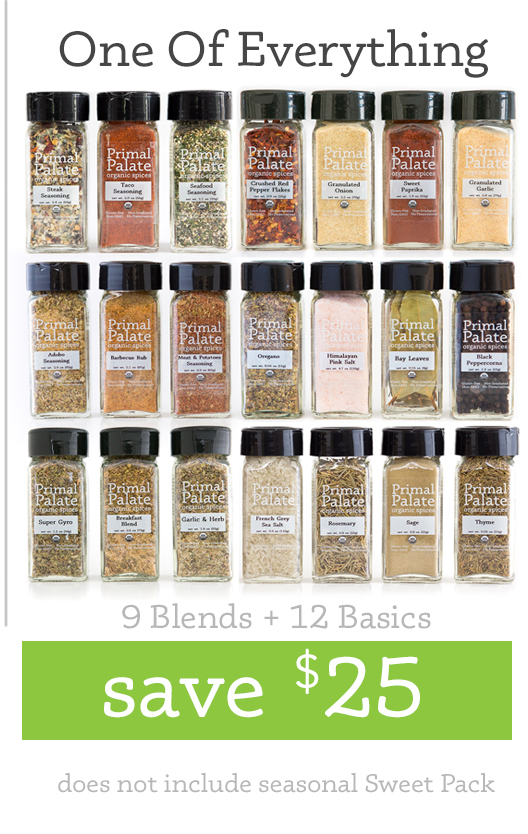 We were introduced to Shun Knives this year by our friend Danielle Walker of Against All Grain. Well, we had heard of them and seen them before, but never actually used one. When she released her new cookbook, Celebrations (another great gift idea!), she also sent along this gorgeous 5 1/2″ santoku. It's literally the sharpest knife on the planet. Even after several months of abuse and admittedly amateur knife honing skills, it's still brilliantly sharp.
A good, sharp knife is the single best tool you can buy for someone who loves to cook. You might be surprised to find out that many home cooks, even some advanced ones, are still using dull knives. Sharp knives make cutting and cooking more enjoyable. You can find the Shun 5-1/2″ Santoku on Amazon for about a hundred bucks (a typical price for top quality cutlery)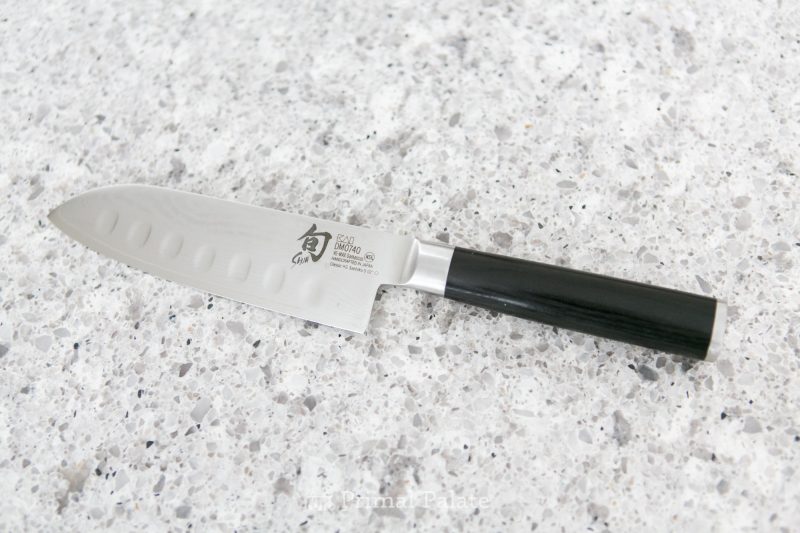 We're coming up on our one year anniversary of owning an Instant Pot, and it's been one of the most heavily used tools in our kitchen. One look at the front panel begins to tell the story of the functionality of this tool. Here's a list of the things we do or make in our Instant Pot: Bone Broth, Soup, Rice, Pulled Pork, Steamed Vegetables, Hard Boiled Eggs, and I'm sure I'm forgetting some other things too. The Instant Pot has the ability to easily make so many common Paleo-friendly dishes, it's basically a no-brainer for a gift idea. The only downside to this item is the seal: it takes on the smell of the food items you cook most (for us, bone broth) and seems to lose its sealing ability after a year of heavy use. That one weak point isn't a deal breaker for us, and we still LOVE our Instant Pot. You can find varying models on Amazon, ours is the DUO60 7-in-1 model.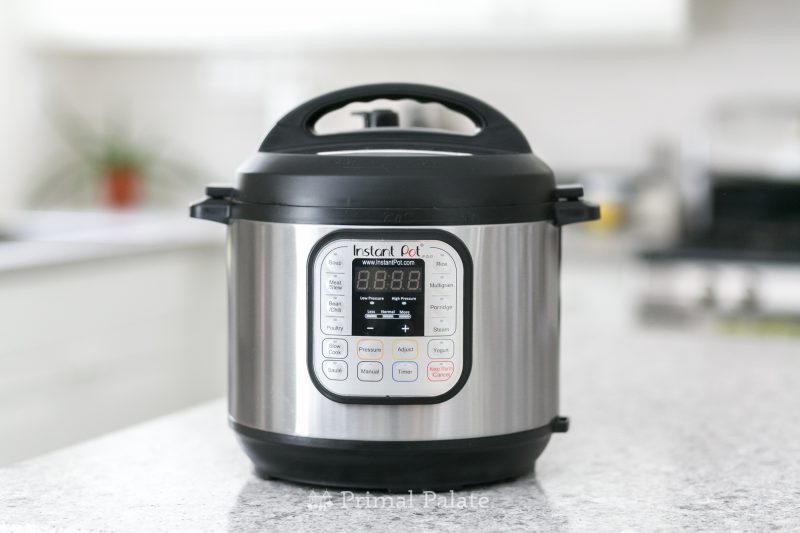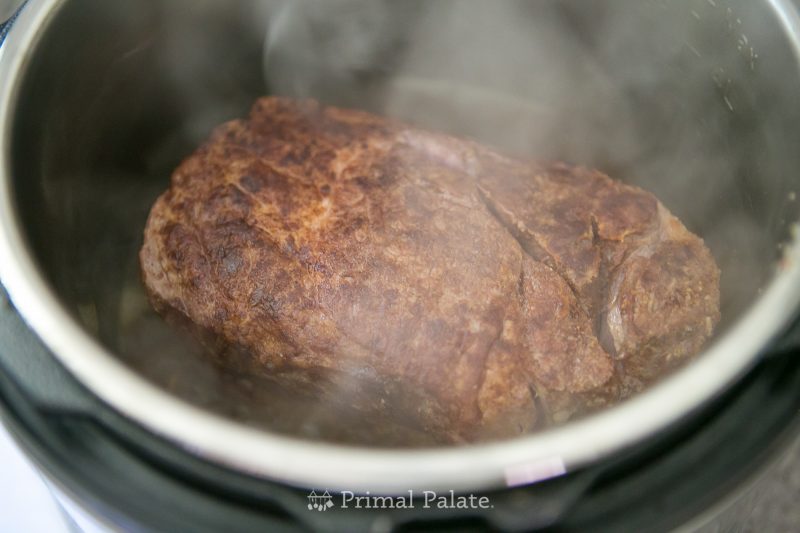 Nowadays, the secret is out about cast iron. It's inexpensive, durable, and a joy to cook with. It can take the heat and deliver a substantial sear to foods. AND it can also go in your oven if needed. But most home cooks already have cast iron skillets. Maybe they have four or five, like we do. Because once you start using cast iron, you become obsessed. For the cast iron skillet lover in your life, we suggest the Lodge Cast Iron Wok. This is a great gift for under $50, and one that will last a lifetime.
A lot of cooks get intimidated by keeping cast iron properly seasoned. I don't know if they have a different finishing technique on this item, but I always wash it with warm, slightly soapy water, and it still works amazingly (with the magical non-stick properties of a well seasoned cast iron piece). Find it on Amazon here.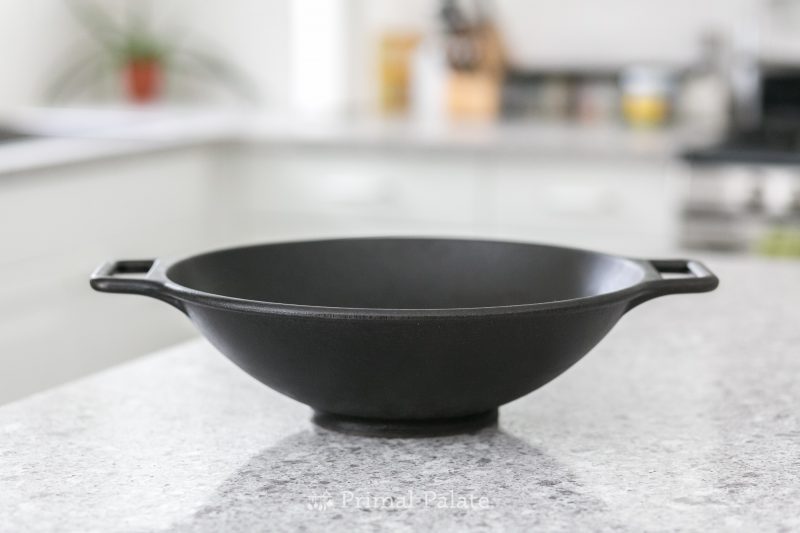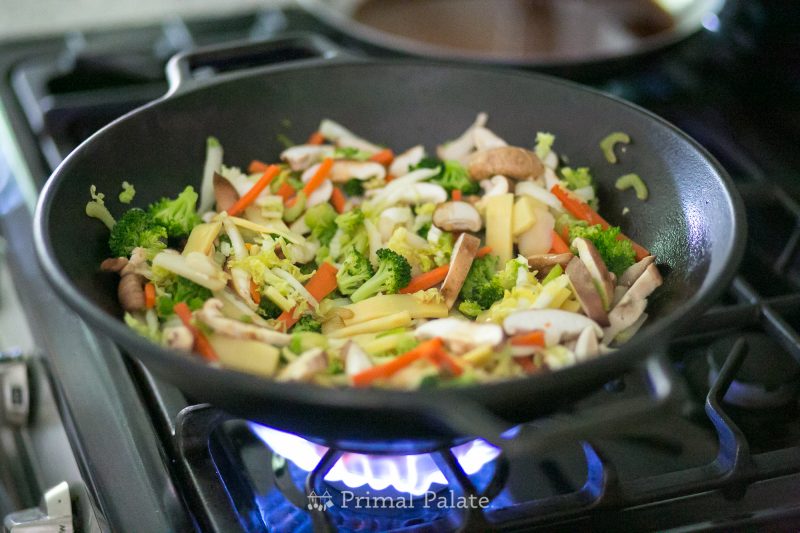 Long time followers of ours will recall that our first high speed blender was a Blendtec. No disrespect to those guys, as we still own and use our Blendtec. But the reigning champion of high speed blenders is the Vitamix. We purchased this model (the 7500, with low profile jar) at Whole Foods when someone was doing an in-store demo. Boy, do those people know how to sell blenders, what with their fruit smoothies, and hands-free microphones, and smooth talking. No regrets, though: this blender has been everything we hoped for and more. Some high speed blenders will force the food upward in the jar and free-spin. The jar design on this model seems to all but eliminate that super annoying behavior. It also comes with a tamper that helps to move things around if you need it. The single most convincing example of the Vitamix's robustness is making Yuca Pizza Dough in it (video), which is basically the viscous cement-glue of the food world. We overheated our other high speed blender doing this a few times, but not the Vitamix.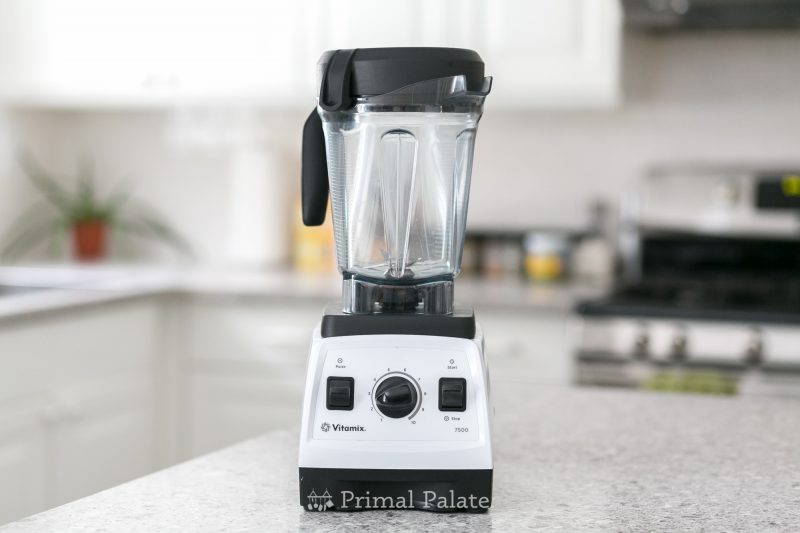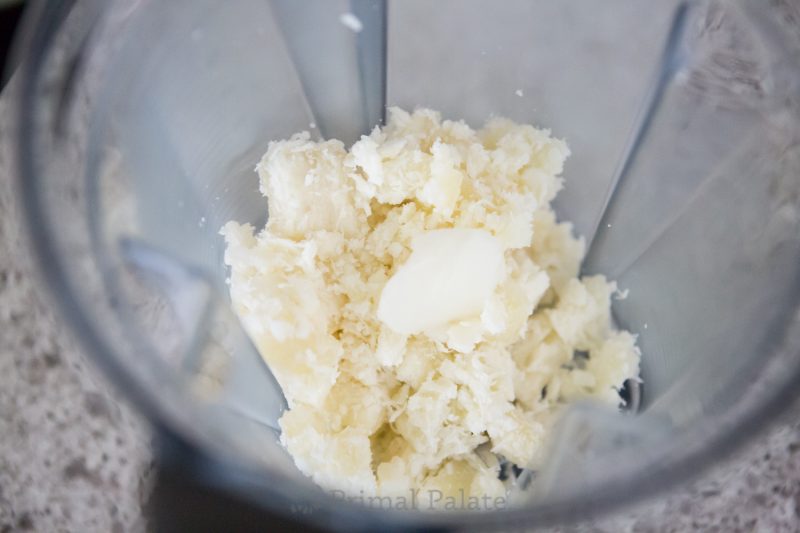 We purchased this Cole & Mason Pepper Mill a couple of years ago, probably at Crate & Barrel, and it's been a pleasure to use in the kitchen. Simple and effective are the name of the game when you're cooking. Sure, there are fancier mills out there, but we love this one for its ease of use. The collar at the bottom of the mill changes the grind size from coarse down to a fine powder. We like using it one step up from the finest setting (in this photo, its two up). And of course, filling it with our organic Black Peppercorns, for best results. About $30 on Amazon.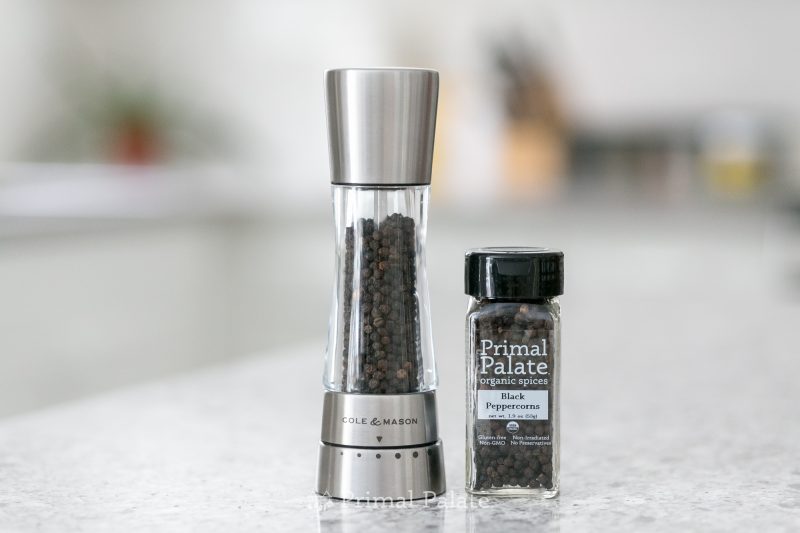 KitchenAid Stand Mixer
Cue the dreamy, ambient music, the lights, and the smoke machine. Nothing is more visually arresting than a candy apple red KitchenAid 7qt Stand Mixer. And if we had even more counter space, we'd probably leave this on display all the time. This super-robust mixer from the experts at KitchenAid (a brand name that is all but synonymous with this singular, iconic product) is another favorite tool in the kitchen. We use it primarily for baking, so it's often seen in the fall and around the holidays, whipping up batter and whipped cream, mixing dough for bread, or fluffing marshmallows. You can also expand this model with a meat grinder and pasta maker (among other attachments). So if there's someone you love that you really need to win over (or spoil) this Christmas, this is a good choice.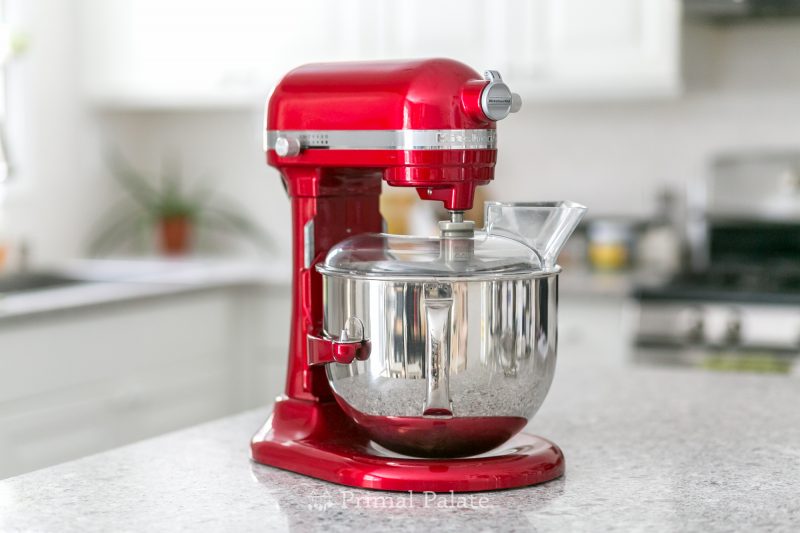 Primal Palate Cookbooks
Two of our newest cookbooks are always a good gift idea. Generally around $20 on Amazon, these two are our favorites, and most representative of our current cooking style and kitchen know-how. Gather is our book on Paleo/Primal Entertaining, with menus for holidays, gatherings, and special occasions. This is also our only hard back book, so it makes for a nice coffee table book. Make it Paleo 2 is our latest and greatest book, co-written with Hayley's sister Caitlin who brought in her restaurant experience for the recipe development. That's not to say the recipes are restaurant-complicated, though: the majority of the recipes in both books are easy to make.
Find Gather and Make it Paleo 2 on Amazon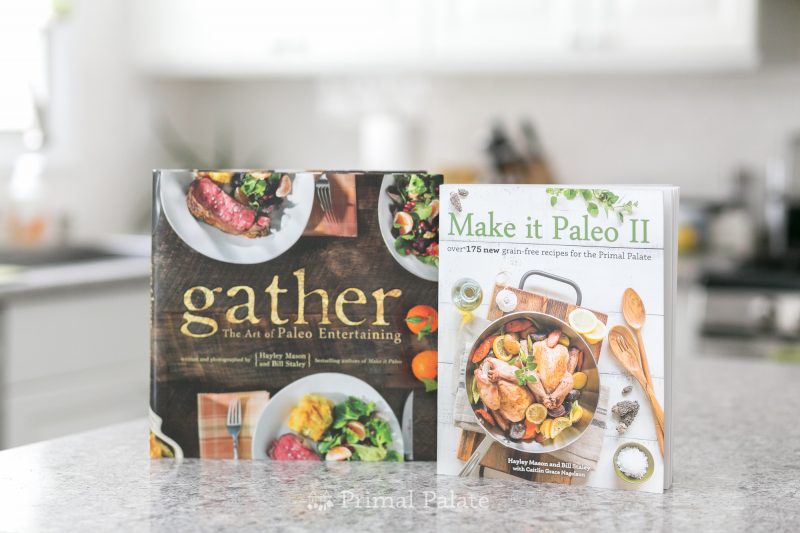 Healthy Human
We love the stainless steel cups, tumblers, and water bottles by Healthy Human. They use high quality 18/8 stainless steel in their vessels, which is supposedly very good stuff (I'm no metallurgist, so I trust them when they say that). The mission of drinking more water in eco-friendly, non reactive containers is a good one, and we definitely like having these around. The two tumblers we have (on the left) fit perfectly in our car cup holders. And the water bottles (steins) keep stuff warm or cold for a really long time. The stainless thermos is one I take racing with me on hot summer days, filled with ice water. It's a must-have for me when I'm out on the hot black top. We also packed hot tea in the blue one for a field hockey game we attended for Hayley's cousin Paige, and it was extraordinarily hot several hours later. They are awesome, and we love them.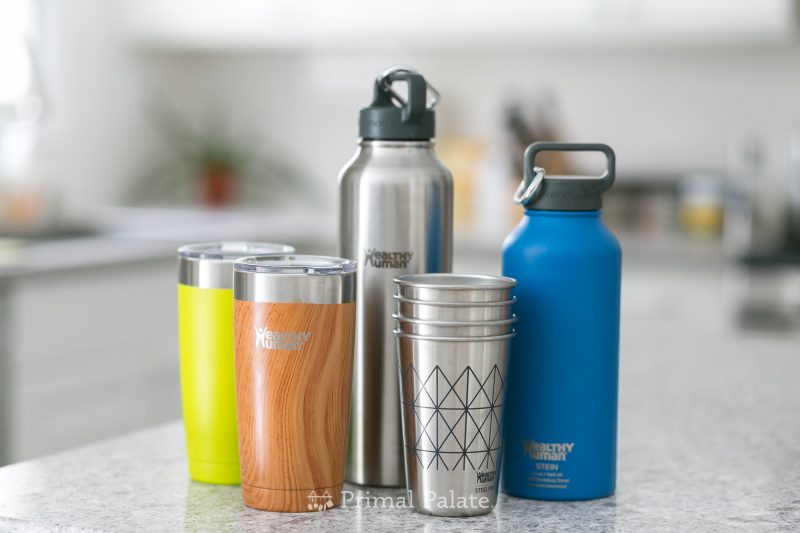 ---
Beautycounter is quickly becoming one of the biggest names in safe beauty. I have completely switched all of my skincare products to Beautycounter, and my skin has never looked better. As a makeup artist and former esthetician, I can attest to the quality of these products. They are by far the best I have ever used, and I have tried many products over the years.
Prior to switching to Beautycounter, I was using all Jane Iredale makeup products. I could get by when doing makeup for a photoshoot, or a wedding, but there was something missing there for me. Beautycounter has exceeded my expectations when it comes to safe makeup. I feel like I am using products that I purchased at Nordstrom, they are high performing, and they are products that I can feel really good about using on my skin.
Beautycounter has released new products for the Holiday season, and they are absolutely stunning. There really is something for everyone here, male, female, young, or adult. Below,  I have suggested some of my favorite gift items, but I encourage you to head over to the Beautycounter website to take a look at all of the Holiday sets that are available. You can shop my Beautycounter store HERE, and feel free to email me if you have any questions at [email protected]
Makeup Palettes: Beautycounter has released two stunning makeup palettes this season, The Winter Warmth Palette which is warm tones, and The Winter Dream Palette, which is cool tones. Both feature the NEW highlighter shade, Feather, as well as new shadows, and stunning blush and contour colors.
Lip Colors: Two sets of lip gloss and lipstick are available this season. The Luminous Nudes set includes my favorite pinky nude shades, Twig Lip Sheer, and NEW Bare Shimmer Gloss. The other set is The Love and Luster Set, which features 4 stunning lip gloss shades for the holiday season. Two matte shades, and two shimmer shades, which can all be worn on their own, or over your favorite Lip Sheer.
Skincare: Our Favorites for Your Favorite, is the perfect starter set of skincare products for your loved one. This set features some must-have Beautycounter skincare products to get your started in your safer skincare journey. The Naughty or Nice set is one of my favorites this season! It features two best selling products that everyone can't stop talking about, The Charcoal Cleansing Bar (which comes in an adorable circle shape), and The Purifying Charcoal Mask.
Tools: The Beautycounter Brush Collection is not part of the Holiday Sets, but it is on my list of gifts this Holiday season. The proper tools are extremely important for a flawless makeup application, and the Beautycounter brushes have quickly become my favorite cosmetic brushes to use. I am typically a MAC girl, when it comes to brushes, but once again, Beautycounter has surpassed my expectations, and created tools that are absolutely amazing for makeup lovers. The Brush Collection is a great gift for your teen, or your significant other who is due for a some new tools!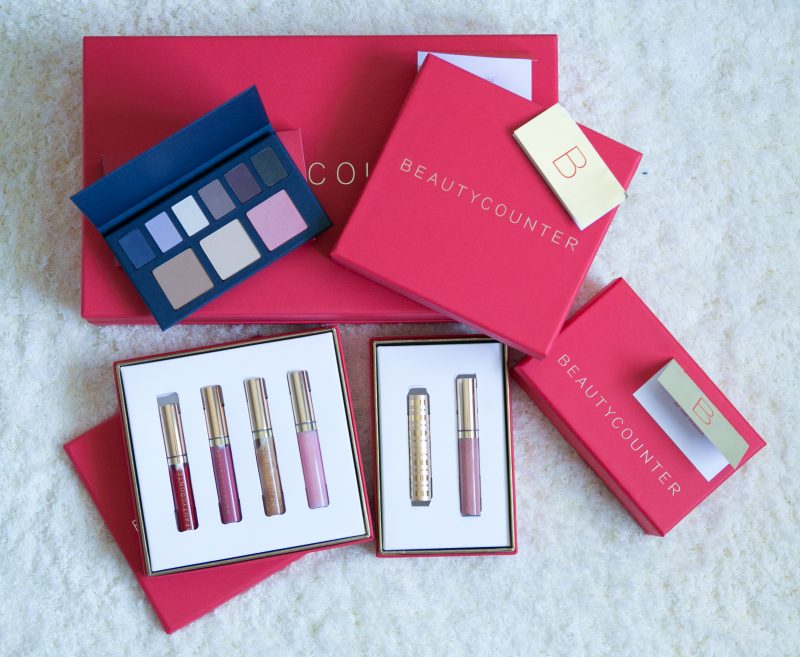 Mantra Bands are one of my favorite inspirational bracelets to wear. You can see which bands I chose for myself below, but they make wonderful gifts for your friends, or family. There are tons of bands to choose from, and you can pick silver, gold, or rose gold, so there really is something for everyone!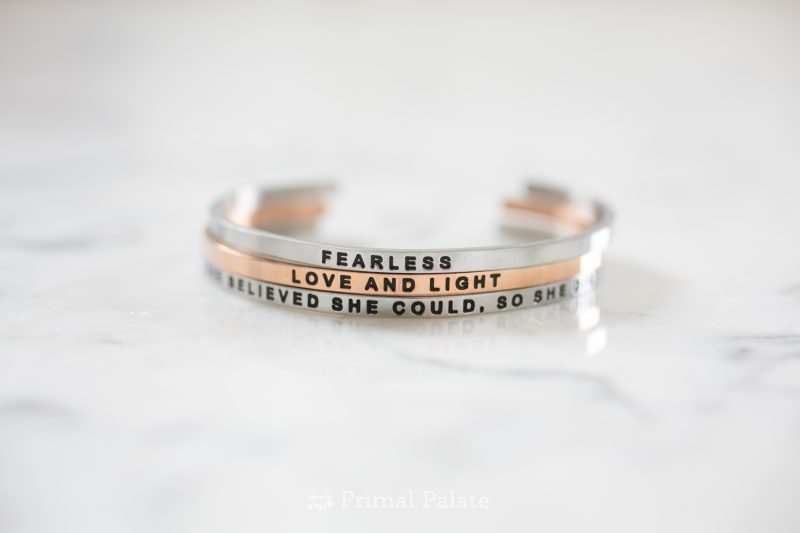 Malas are a must for anyone who meditates, practices yoga, or who wants to add good intentions to their outfit of the day. One of my favorite companies to purchase malas from, is Free Soul Malas. They are handmade by Leah, who is extremely sweet, and wants to create meaningful pieces for her customers.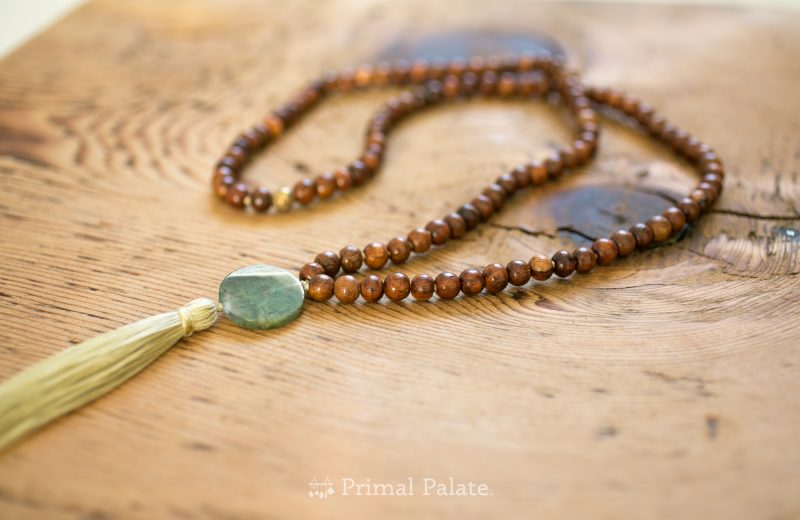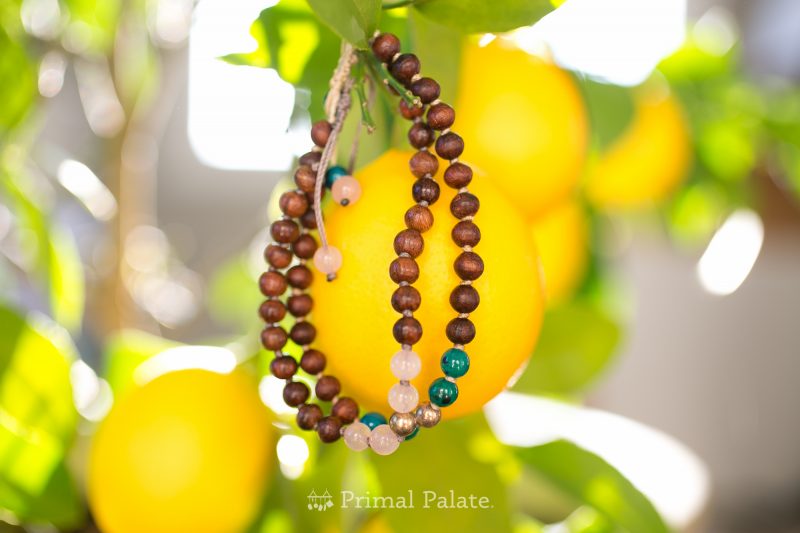 The perfect gift for those who need to unwind after the stress of the Holiday season, a Pranamat. The Pranamat is an acupressure mat, and is fantastic for rest and relaxation. I love using my mat when I need to escape the stress of the world for a moment or two.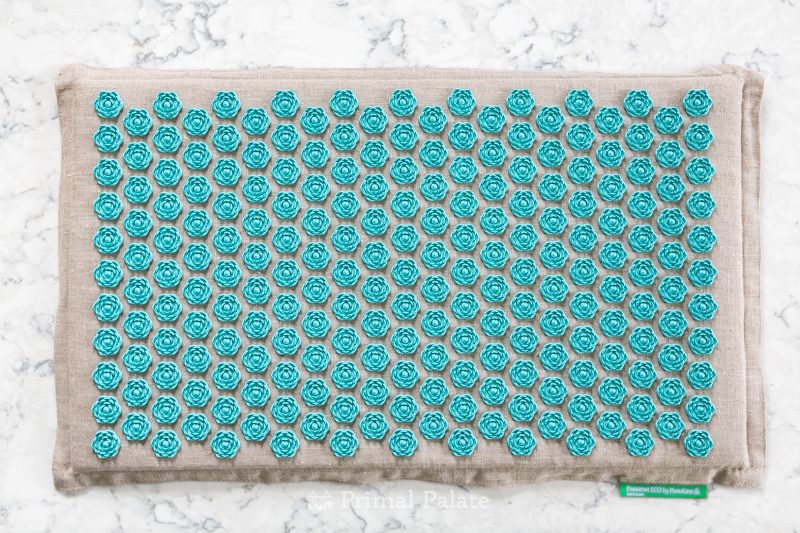 ---
We hope this Gift Guide has been helpful! Please feel free to share this with anyone needing help or a hint this holiday season!
-Bill & Hayley