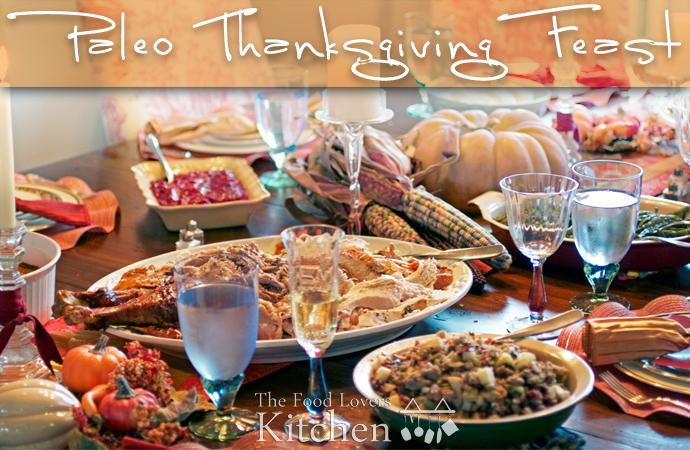 Thanksgiving is our favorite holiday of the year. Nothing makes us happier than gathering around the table with our families and enjoying copious amounts of delicious food together. This year marks our second Thanksgiving celebration as bloggers – but we've made a lot of recipes along the way that are completely suitable for the occasion. We wanted to share all of them in one place for those of you who are gearing up for this holiday.
We firmly believe that turkey should be enjoyed year-round, and not just on holidays. This preparation is still cause for celebration, but can be enjoyed any night of the week without extra fanfare.
A holiday feast wouldn't be complete without a golden roasted turkey. Rosemary is our first choice when enhancing the flavor of poultry, and it fills the home with a wonderful aroma during cooking. This recipe is one to enjoy with your entire family or loved ones for any holiday.
Carrot soufflé is a dish always served at Thanksgiving in my family. Always known for her delicious home-cooked meals, my Grandma Jo, graciously handed over her recipe to me, to create in a "paleo way."
Soft juicy pears, tart dried cherries, and crunchy raw walnuts create a fantastic sweet and savory salad tossed with simple greens. Dressed with our white balsamic vinaigrette, each bite will have the flavors dancing on your tongue.
The natural gooey, sweet flavor of dates is complemented beautifully by creamy, slightly tangy goat cheese. Topped with a sprinkling of ground pecans, each bite is like a slice of pecan pie with cream . . . delicious!
Coffee ice cream was my favorite flavor from the time I was very small. With this recipe, we successfully recreated the deep creamy flavor of coffee in a custard-like ice cream. This recipe brought back all the memories of enjoying coffee ice cream growing up.
As far back as I can remember, my mother has asked for a carrot cake for her birthday. This past year, we surprised her with a grain-free version, which was a huge hit. After sharing this recipe on our website, we received feedback from many followers that this was not only a great grain-free substitute, but the best carrot cake they've ever had!
Chocolate pudding pie was always served at Thanksgiving by my Grandma Jo. This pie is my dad's favorite, and we created our version especially for him, for his birthday. He loved every bite!
For more recipes, check out our cookbook collection:
Gather (available for pre-order)