Find YOUR healthy Recipes on

At long last, Hayley and I were able to slip away from home and work for a few days of rest and relaxation at the beach. It was our first vacation in two years, since last summer we moved into a new home and were utterly consumed with all the happenings around that. So we finally put a date on the calendar and made plans to get family to care for our pets and hit the road.
Our favorite place to vacation is an island in southern New Jersey. While not remote or even so distant, this little slice of paradise is the perfect reprieve from daily life back home. We have a tradition of turning on Bob Marley songs as we get closer and can smell the salt air. And before we've even set foot on the island, we've slipped into vacation mode.
This time of year is wonderful to visit the Jersey Shore, partly because all of the wonderful produce reaching its seasonal peak. The ones we look forward to most are tomatoes, peaches, and corn. While corn isn't Paleo, it's still something we're luckily able to enjoy without issue, and so we do. Typically we'll still cook around half of our meals on vacation, perhaps if for that reason alone (that we can get amazing produce there). But hey, it also saves a little money too, and there's nothing wrong with that.
During our second day on the beach, I somehow recalled that I had seen an amazing farm in Cape May that I really wanted to visit. Their Instagram account always showed bucolic photos of their farm and events held there, which I honestly thought couldn't possibly be that beautiful in real life. So we decided to head to the farm on Sunday morning, with only modest expectations, though hopeful we'd find some produce to come home with and use in making a tasty breakfast.
I didn't really have a good sense of where the farm was, since I've only spent a little time in Cape May proper. So we drove out into what looked like typical Southern Jersey farmland. Our GPS told us to take a right down a crushed shell road through an allée of trees, marked with a crisp American flag strung overhead between the trees. First impressions pulling up, after avoiding hitting their free range chickens with our car, was that it was indeed just as handsome as the photos on Instagram suggested.
Then we got out of the car, and the aroma of smoky bacon wafted through the air.
Switch to safer with Beautycounter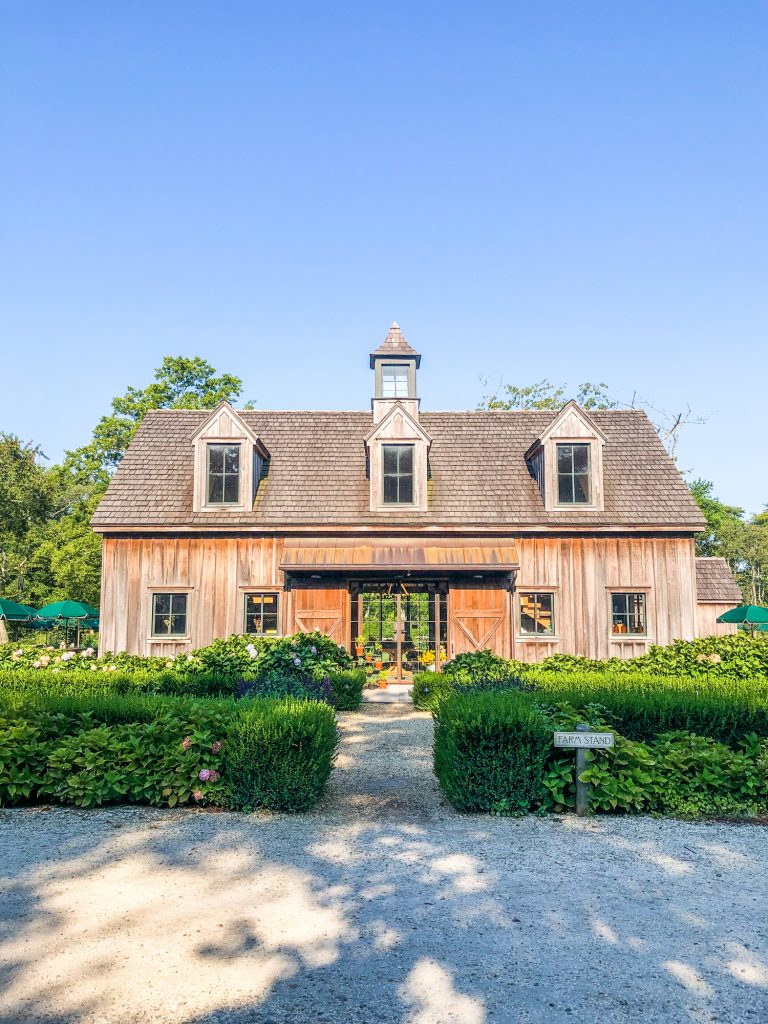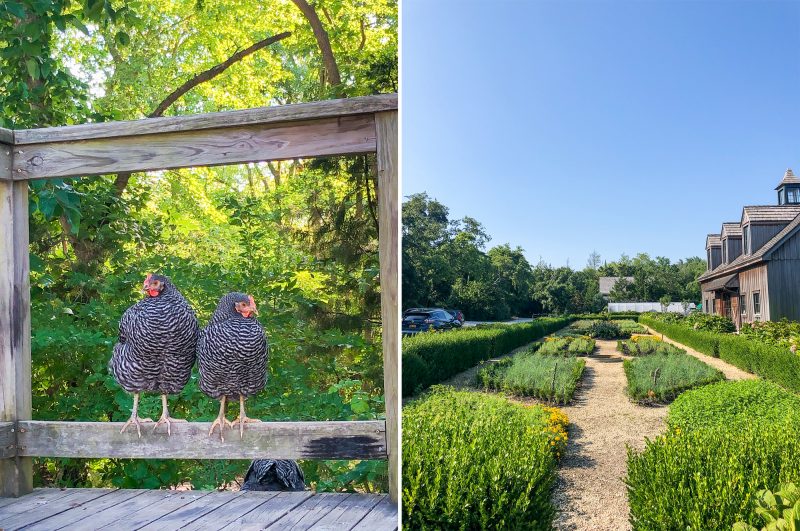 I truly wasn't prepared for the experience of visiting Beach Plum Farm. The weathered wood barn structure in the center is flanked by some of the best landscape design I've seen. A genuine kitchen garden themed parterre leading to the entrance (with a tiny pond, dotted with water lilies.) On either side of the building are intimate garden areas with large steel cauldrons for fire pits and pollarded pear and apple trees, which were actually producing fruit.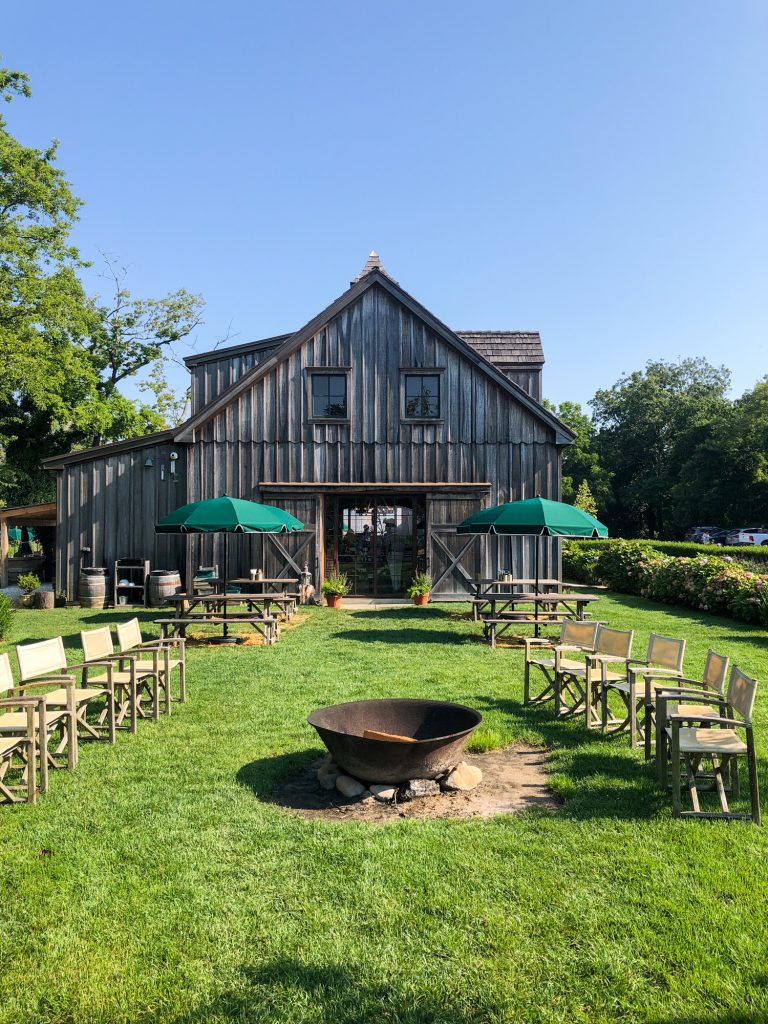 Inside the building, we were stunned to find an opulent farmers market with not only fresh picked produce and free range eggs, but also jams, local wines, cheeses, spices, and more. Dried herbs flowers and lavender hanging from the rafters. And best of all, they had an amazing breakfast menu with all sorts of Paleo friendly and gluten-free options. So we abandoned our plans for going home and making breakfast, and instead ordered some crustless bacon quiche (essentially frittata), eggs, home fries, and of course bacon.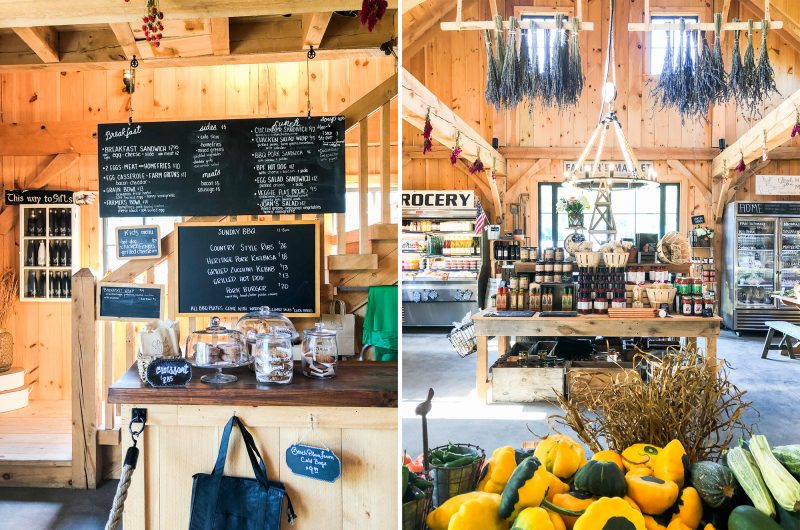 After placing our order, we exited through the back door into the farm itself. Shaded picnic tables provided a physical and metaphorical threshold between the shop and kitchen and the farm itself. Beyond the picnic tables were many rows of raised beds, arranged in another French-inspired parterre. Another bubbling fountain in a circular steel water trough, bounded by clipped Winter Gem Boxwoods anchored the other end of design axis that extends from the entry walk, through the barn, and out into the farm.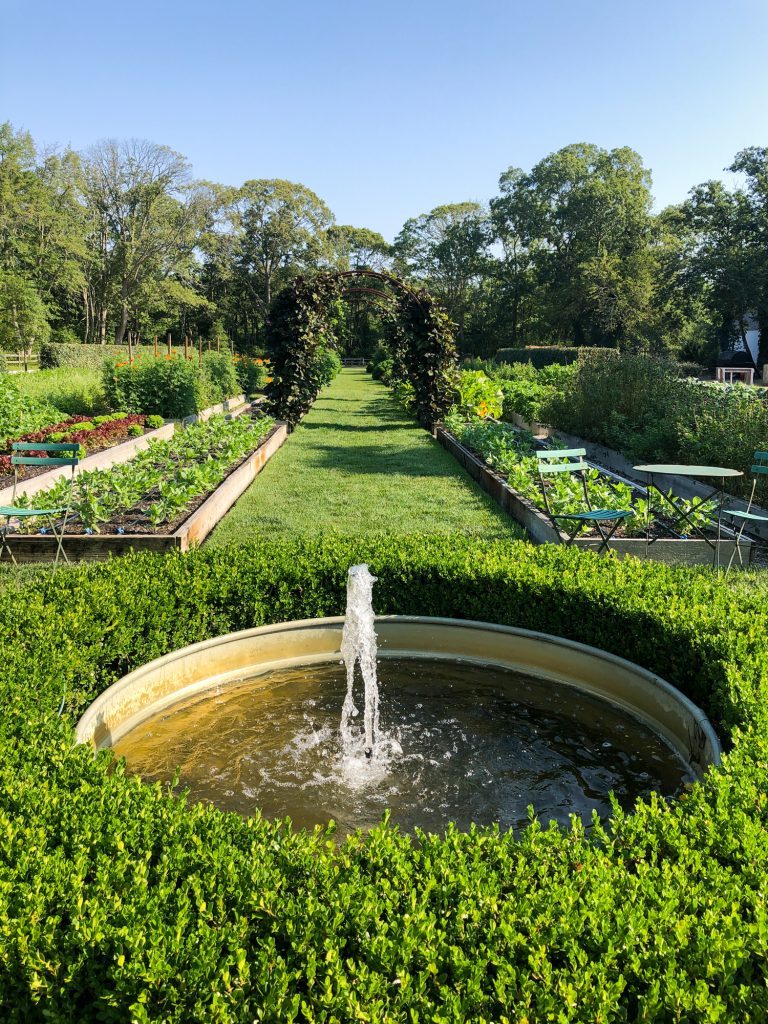 As a former Landscape Architect, the design of the landscape impressed me just as much as the food. The resulting ambiance of the farm itself was that of a dream. I can't think that our photos will even do it justice, unfortunately. It's a place that has to be experienced.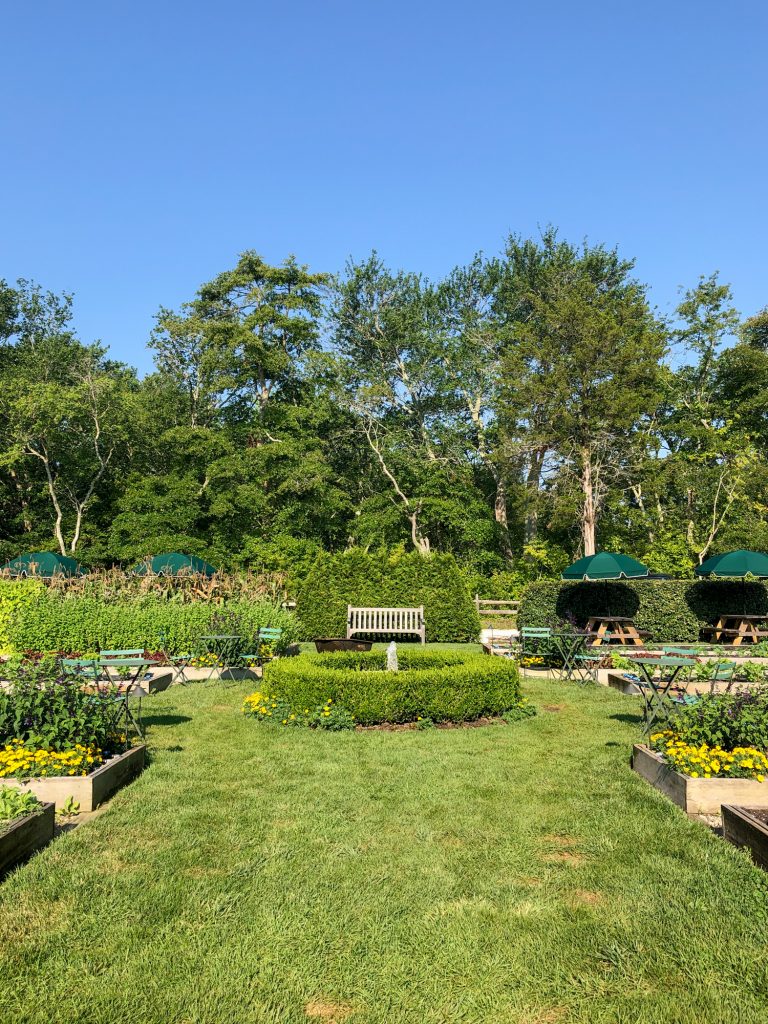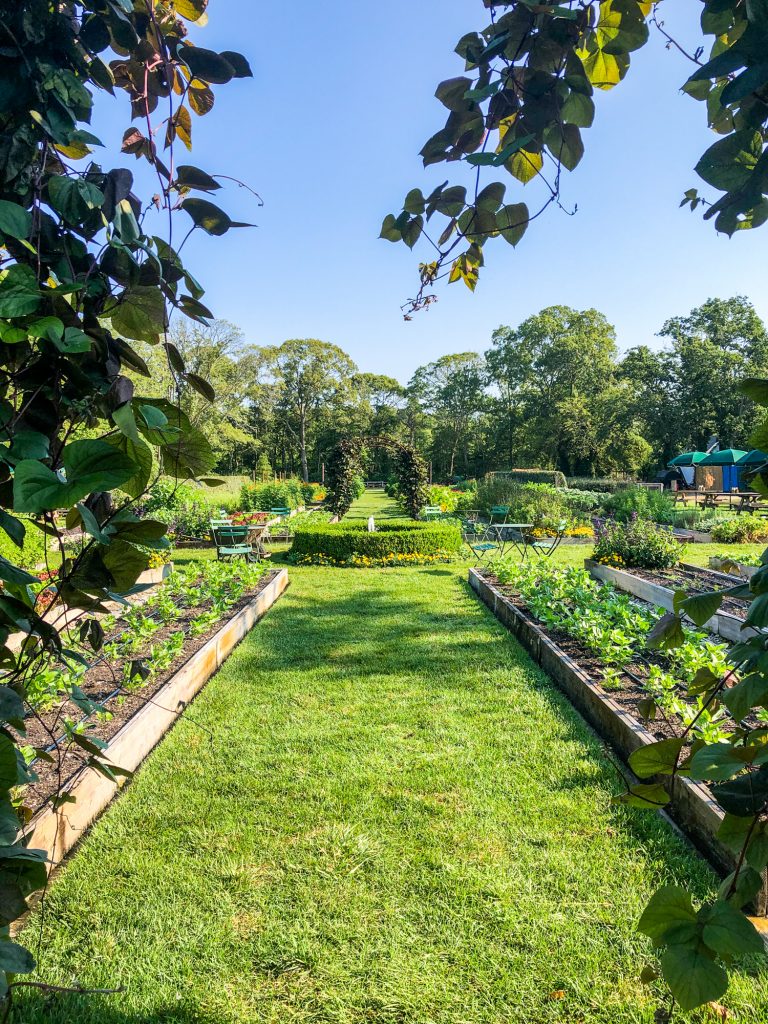 A few moments later, our breakfast arrived at our table and we sat down to enjoy it. Wind chimes in a nearby tree, along with the clucking of chickens and rustling leaves and chirping birds provided a soft backdrop of music while we ate. The food was perfect, of course. The nice people at the next table had an adorable rescue dog named Piper that we got to meet and pet.
Without saying so much, it was clear that others were also under the spell of the place. We visited the shop after breakfast and got a few bottles of wine, as well as cheese, blackberry jam, and some ham from their butcher too. (We needed it for a magazine photoshoot, so it was perfectly timed).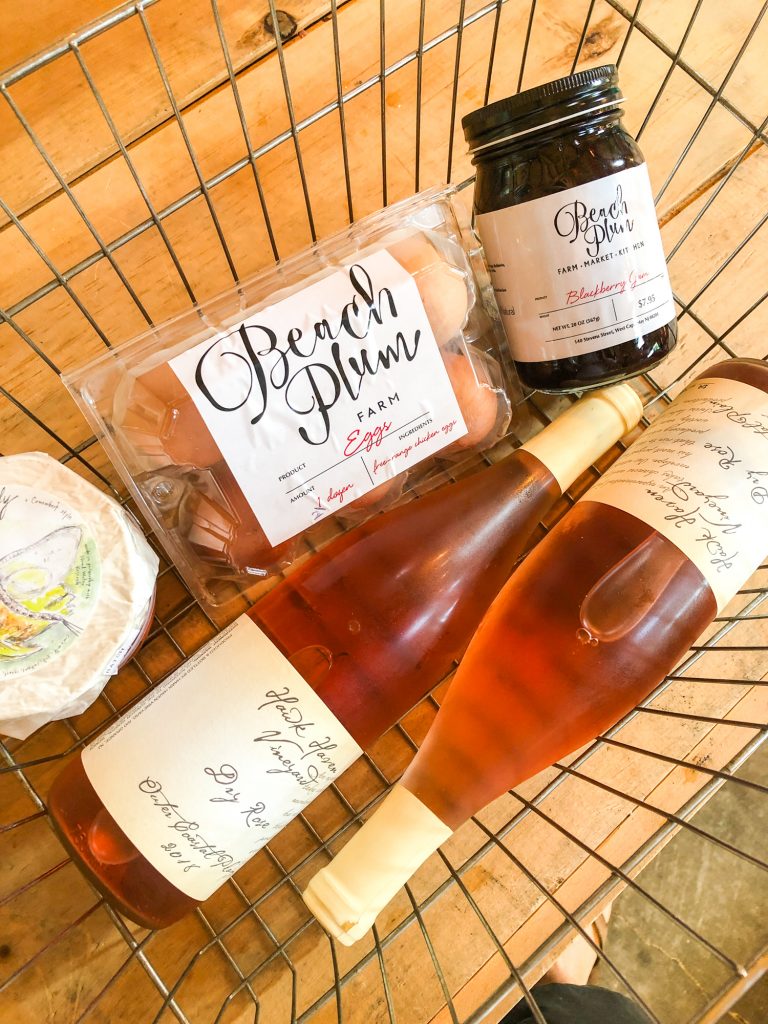 It turned out to be our favorite part of our vacation, and we're sure to visit again next time we go to the Jersey shore.