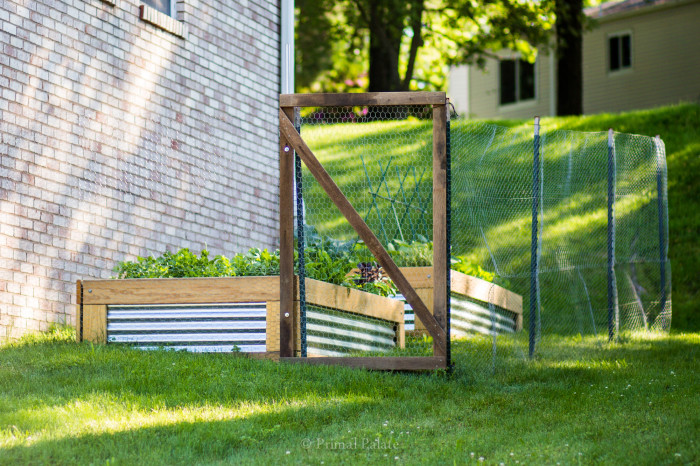 Many of you know that Bill and I LOVE to garden. Gardening is the other hobby that we share (along with cooking and taking food photos together). Bill has been actively gardening since he was 12 years old, which later on turned into a profession of landscape architecture. He graduated near the top of his class at Penn State, and spent several years after college designing beautiful gardens in the US, Dubai, Africa, India, and all over the world.
I was talking with a family friends' landscaper when Bill and I first started dating, thinking she would be excited that I was dating a landscape architect, and instead her nose turned up and she said "Oh, those architects make our job a nightmare. They don't design anything realistic, because they don't know how to plant. They just like to draw pretty pictures!"  That was rude! Anyway, Bill is a designer that has done his fair share of "field work," so to speak. He loves getting his hands dirty, and his favorite way to get some exercise is by hauling soil, and cutting sod to make new flower beds. I've never seen anyone edge a flower bed as effortlessly as Bill does, and that is hard stuff!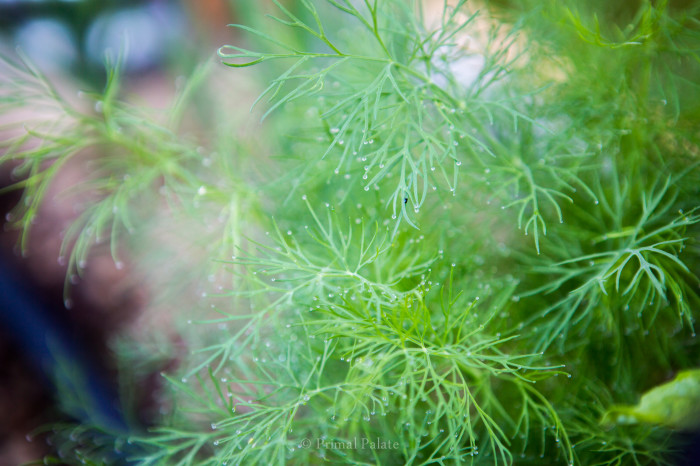 [Dill]
I on the other hand, really didn't have any gardening experience before Bill. My paternal grandmother was a master gardener, and my maternal grandmother and my mother have two green thumbs, although they don't really "garden." My dad definitely takes after his mom, and has great gardens to make pickles every summer. Luckily everything Bill had taught me, has come pretty easily for me, and being an artist, I have a good eye for the design of our landscaping–although I try to let Bill make most of the decisions since he's the one with the design degree. Haha!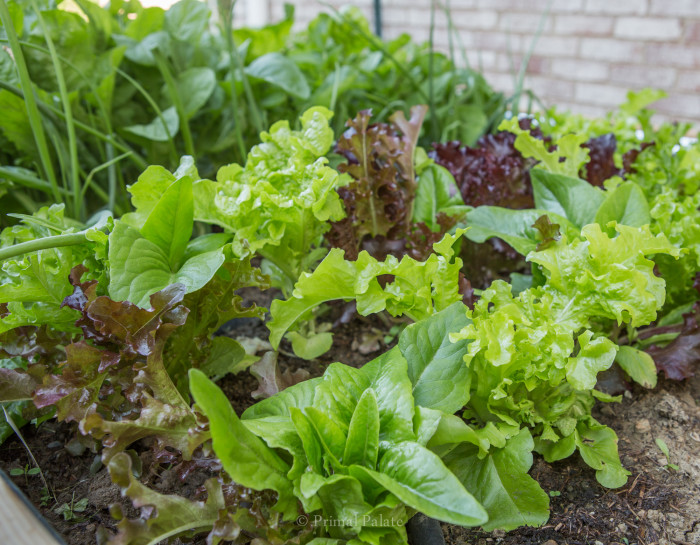 [A mixture of lettuce greens]
The thing that I think is pretty cool, is that Bill's mom could be a master gardener if she wanted to. She spends all spring and summer working on her gardens, which has been a project that started before Bill was born. But she reminds me of my dad's mom in that it's one of her favorite things to do, and she's so good at it. If Bill doesn't have an answer to something about our garden, then she does! So one day, when we get up the courage to have a child, their paternal grandmother and their mother's paternal grandmother will both be master gardeners (sort of). Okay, maybe I'm a total weirdo for trying to explain all of that crazy in my head, but whatever.
Anyway, This year we have had a lot of fun creating gardens in our yard. We have done a lot of landscaping with flowers, and edibles, and the result has been a beautiful yard, and delicious food! Now I will let Bill explain to you what we actually did to create our gardens this year, since he is the expert.
Thanks! Yeah, so the concept for the garden this year (and moving forward) centers around something I read by Maria Rodale a few months ago in Organic Gardening magazine. She pens a column on the last page of the magazine, and this one in particular REALLY struck a chord with me. The topic is permaculture, and Maria is talking about taking a two week course on the subject with Bill Mollison (the grandfather of the permaculture movement). At the root of Bill's teachings is an idea about what plantings should offer. To quote the article directly (I hope that's okay).
" Bill (Mollison) proposed the fundamental idea that everything in your landscape should provide at least three purposes, including either food, shelter, fuel, protection, healing, or just plain beauty."
I really loved this quote, because in the world of gardening and farming, everything needs to have multiple uses. With this in mind, Hayley and I have selected plants for our new gardens. Granted, we are not living in an idyllic multi-acre farmstead off the grid. Rather, we're on a 1/4 acre plot in the eastern Pittsburgh suburbs. So the idea that plants need to offer shelter, fuel, and protection are perhaps unnecessary given our surroundings. Being realistic. However, the idea of plants being healing, both literally and figuratively, is an intriguing one. We have both found much peace and comfort in our outdoor time working on the gardens. I consider that healing, and I know Hayley does too. We both love spending the time in the sun, reconnecting with the earth (sometimes even barefoot). So in essence, every plant in the garden provides one fundamental purpose: Healing.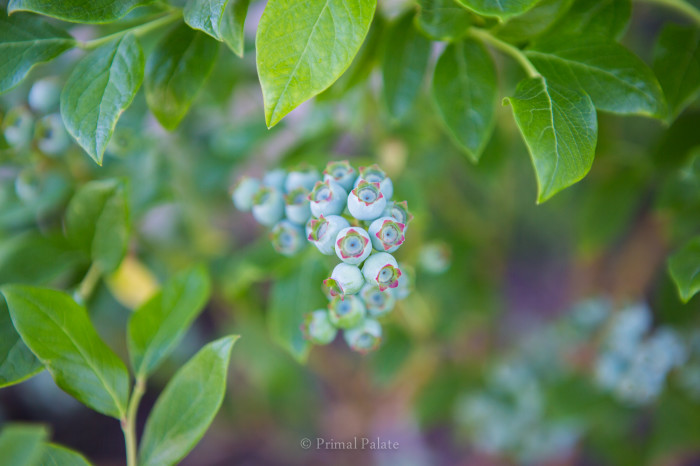 [Blueberries, about a week shy of being ripe for picking. We have these shrubs planted for both ornamental and edible characteristics. Blueberries are native to PA, and like the acidic soils here, so they do well. They need to be planted in mixed cultivars for optimal pollination. As you can see, that definitely worked!]
Since every plant fulfills a healing aspect, then, we have selected the rest of the plants to provide at least one additional characteristic: beauty or food. In many cases, plants that provide food ARE beautiful, so when possible, we've selected plants that provide food as well. We have mixed these plants into our ornamental beds. Some of these plants are not "zone hardy" which means we need to keep them in pots and bring them inside during the winter. These plants include a few varieties of figs, a meyer lemon tree, and our beloved olive tree. It's a small price to pay for having subtropical plants year round.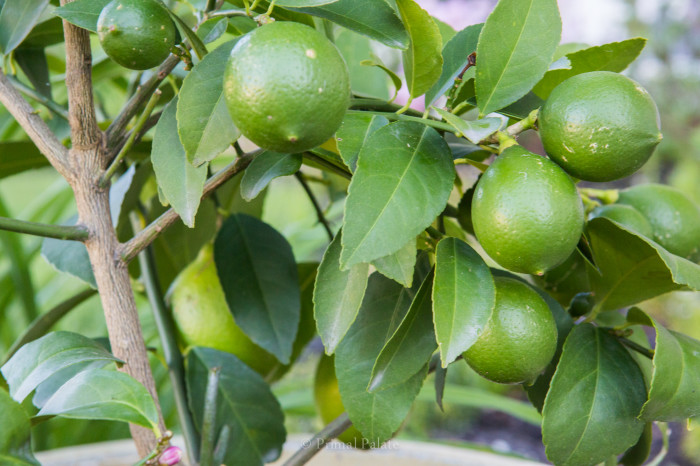 [Our Meyer Lemon tree, although more of a 'bush' at this point!]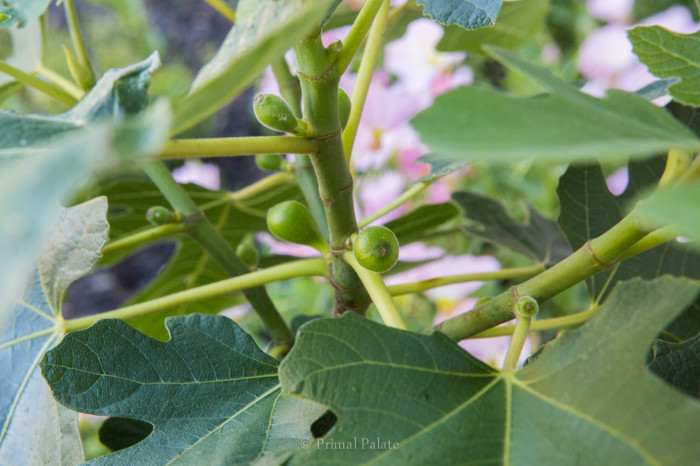 [We took a chance and planted our Chicago Hardy Fig outside this year. It will need extra winter care for the zone, but I think we can help it survive outside. And bonus – it's beginning to bear figs!]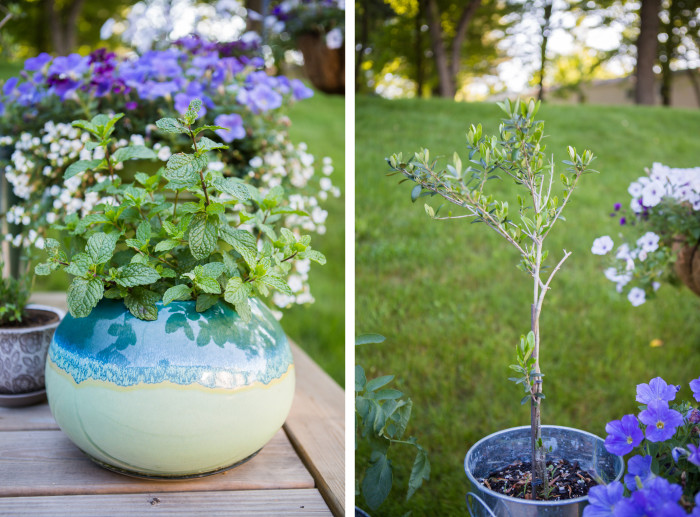 [L: Mint, which should always be grown in a container, since it is very aggressive! R: our braided Olive tree, which many of you may recognize from the Italian menu from our second cookbook, Gather]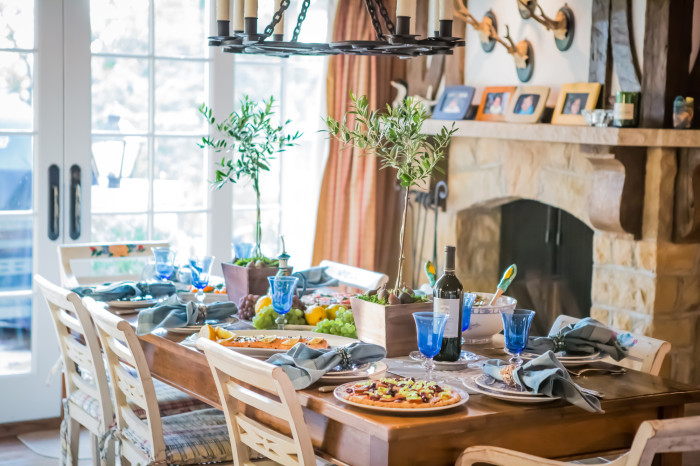 From a technical standpoint, our raised vegetable beds are inspired by pinterest findings, and also influenced by lessons learned after the gardens at our previous house. We had done a very large (8'x16′) raised bed which required walking into for harvesting and maintenance. It wasn't the best, but still provided a wonderful respite from everyday life and great food. You can read all about our previous gardens here and here. The new raised beds, which my dad built for us, are 4'x8′, which allows us to work the gardens without getting in them (everything is within arm's reach from the perimeter), and are about 24″ high. This seems like a lot, but we have them built into a slight slope, so the high side of the beds are only about 6″ above grade. Another change from our first gardens is the switch to drip irrigation, which is far more efficient and better for the plants. By delivering water directly to the roots, you're lessening the exposure of the plant leaves to moisture-related problems.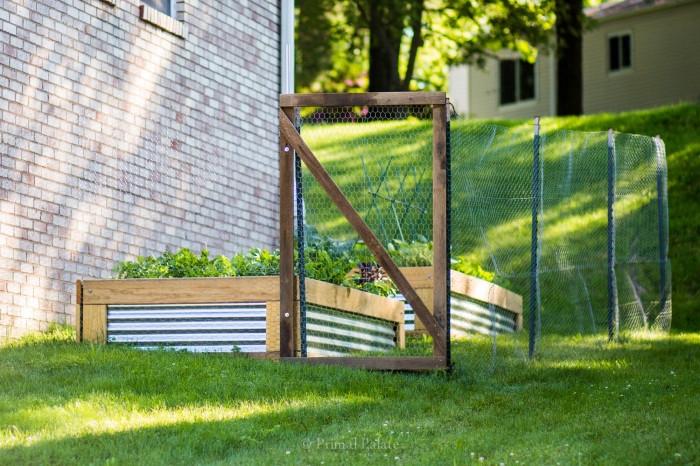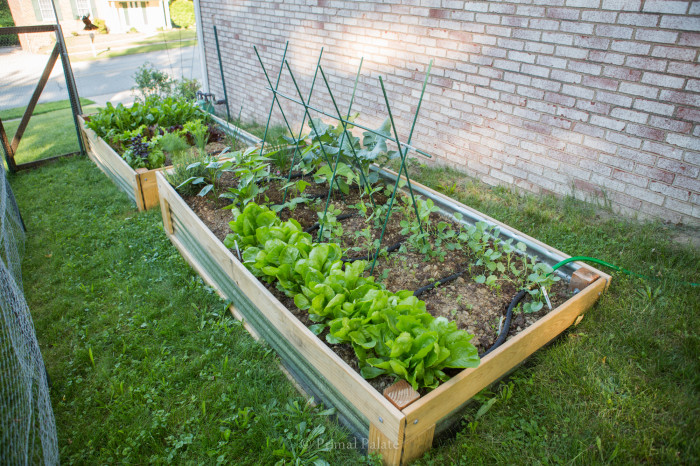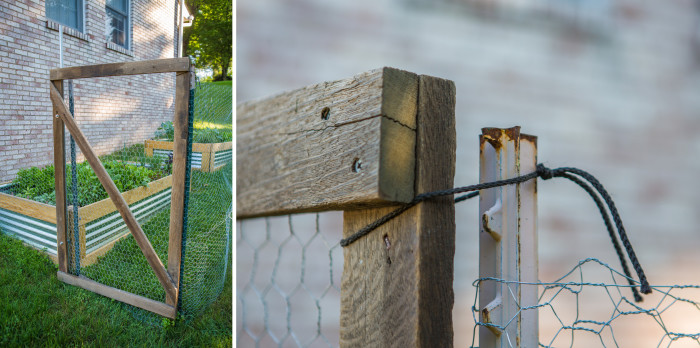 [To cap off the project, my dad built us a simple hinged garden gate out of reclaimed wood from an old farmhouse (seriously). I particularly love the way the gate hinges with a piece of nylon cord. Simple elegance.]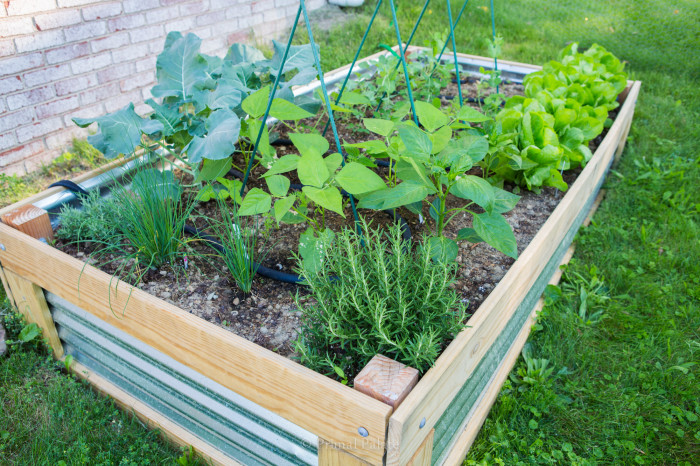 [The uphill bed includes (from foreground to background): Rosemary, chive, lavender, bell peppers, pole beans, broccoli, escarole, carrots, and snap peas. The interior corner posts of the raised beds are untreated cedar, a wood prized for its rot-resistance]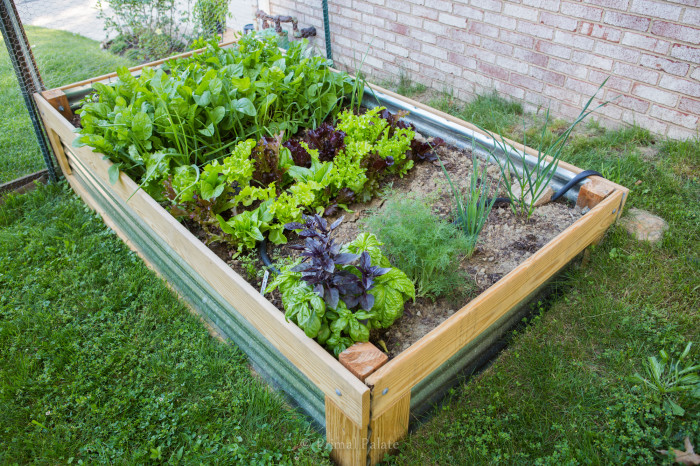 [The lower bed includes (from foreground to background): basil, dill, leeks, garlic, carrots (from seed), salad greens, iceberg lettuce, onions, arugula (anyone need some! holy cow), and a variety of herbs which are obscured by the arugula]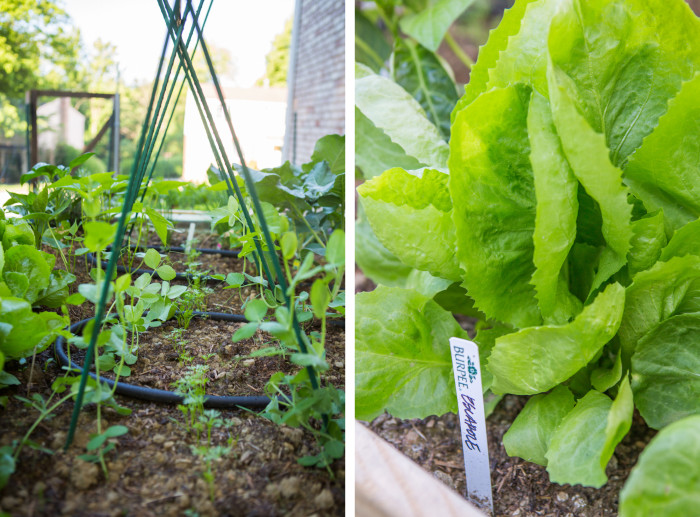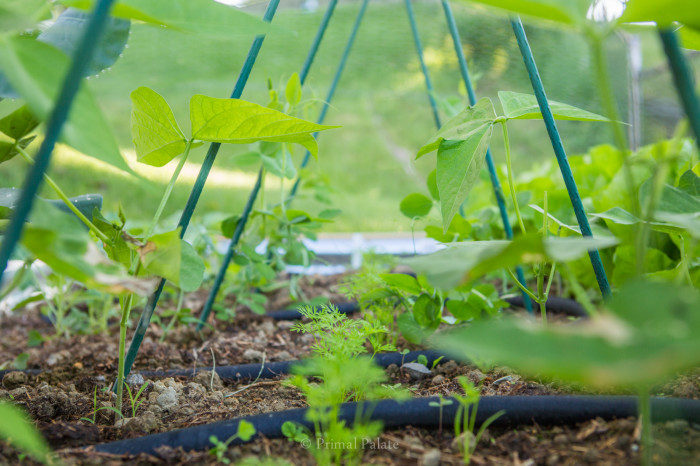 [We built a simple trellis system for pole beans and snap peas, and then planted a single row of carrots down the middle.]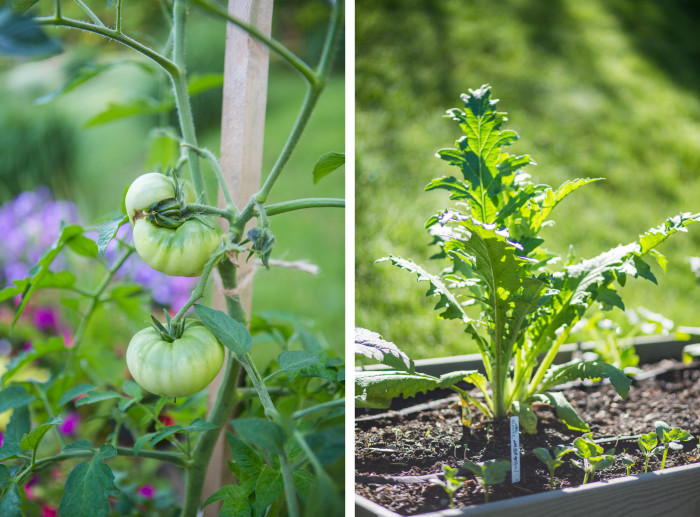 [We are also growing heirloom tomatoes and artichokes (which totally look like weeds!) I'm sure the neighbors are a little confused about that.]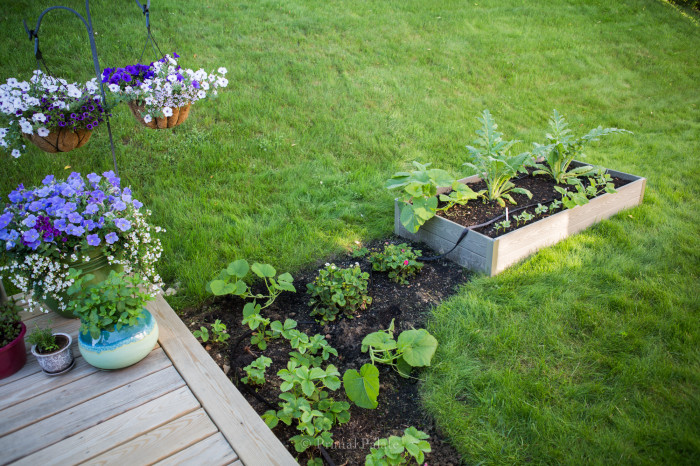 [Beside our back porch, we also have a small bed of strawberries and a raised bed that contains all sorts of vining plants. We've heard that this may lead to a cross pollination problem, so some of them may be moved in the near future. These plants include: spaghetti squash, pumpkin, watermelon, cantaloupe, and zucchini. I wouldn't want to eat a hybrid of all those plants. No sir. Except maybe a watermelon cantaloupe hybrid… that might taste good!]
All in all, we're having a wonderful time making our new home our own with gardens that are overflowing with food (and beautiful flowers). If you have any questions, feel free to ask below in the comments! If you're interested in seeing some of the gardening supplies we recommend, check out our all new Primal Palate store!
Cheers,
Bill & Hayley