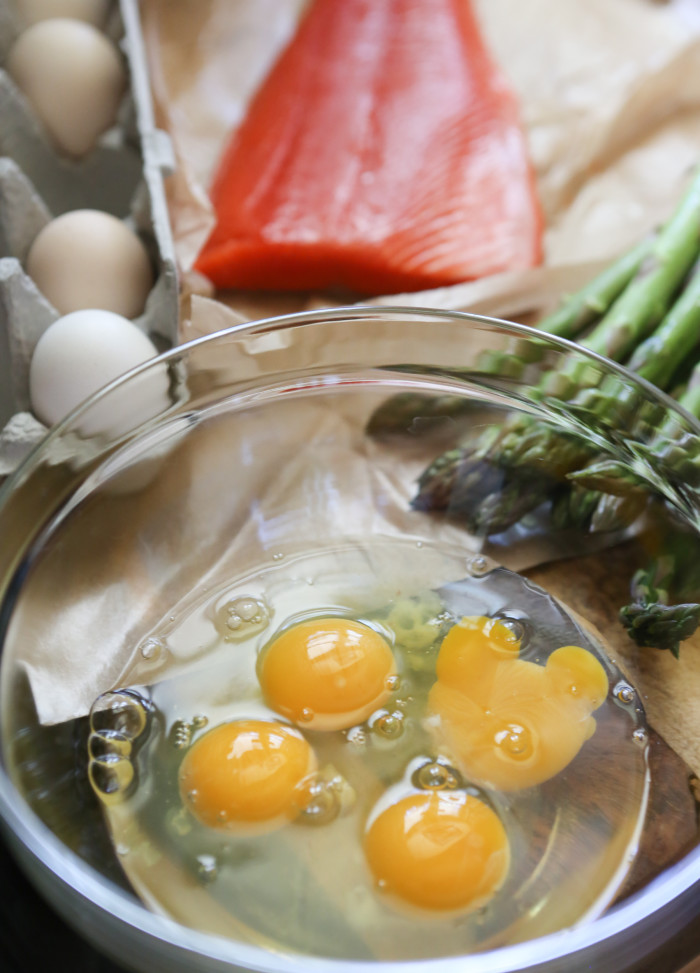 If you don't know who Juli Bauer is, or her blog PaleOMG then you must be living under a rock. No, I'm sorry that's mean, but seriously if you don't know of her, or haven't checked out her blog you really should! She is a very entertaining writer. Her blog has made Bill and I laugh out loud many times, and my stomach hurt from laughing during her cooking demo at Paleo FX. Beyond that, she has an insane CrossFit body, and is one of the nicest people ever. A true sweetheart. Oh, plus she makes awesome recipes, duh. That part is important.
We met Juli for the first time in Austin this year for Paleo FX and she immediately stole a little piece of our hearts. We really enjoyed getting to know her a bit. She told us a bit about her book when we were together in Austin, and we were really excited to get a copy of her book. We love trying recipes from our fellow bloggers, and friends, and sadly we just don't have time to catch up on all of our friends blogs like we would like to. We have a ton going on in our lives, and as much as we would love to make all of our friends awesome recipes, we just cant. 🙁
When we got Juli's book in the mail we looked through to see what we would like to make first. Then we couldn't decide and put it down for a few weeks. Oops. Then we felt bad that we hadn't reviewed it yet, so we got it back out. Bill picked the recipe, and I was so excited to make it: Grilled Salmon and Asparagus Frittata. YUM. It was seriously YUM (not the fake sort of Yum). We picked up some wild caught salmon from Whole Foods, as well as some organic asparagus just for this recipe. Summer time is always the perfect time to enjoy fish, so this recipe was a great choice for us. It was also simple to make, which we always love.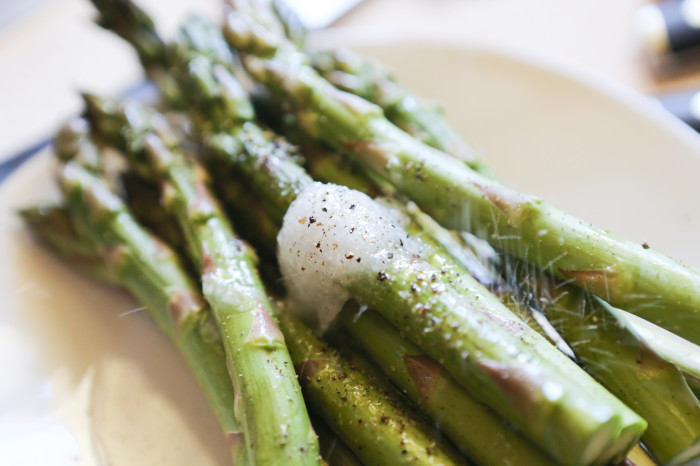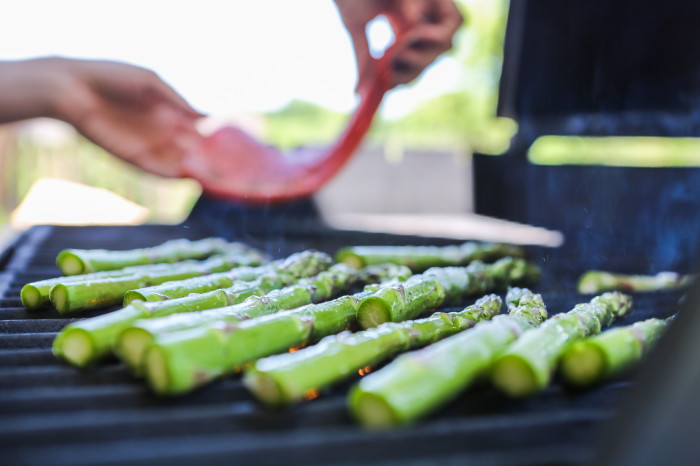 Charlie got sad when we were outside grilling the fish so we brought him out to help. He didn't really help, but we got some cute family photos with him while the food cooked. (Interesting fact: Juli loves Shih Tzu's too!)

The end result of the recipe was beauty, major flavor, and quick cooking. It was perfect. This will definitely be something we will make for the next brunch we attend! The presentation is lovely, it's simple to make, and it tastes amazing. We definitely recommend grabbing a copy of OMG that's Paleo? for the fantastic recipes from Juli.